Chili & Cheer is a China-based food company focusing on spicy snacks and quick meals. 
Their aesthetic goal is a graceful, elegant, Avant-Garde, Pop, and Absurdist style.
The target audience groups vary based on the category, but mostly focuses on 
young adults and women in China and other Asian countries.
The client wants to make spicy foods that spark feelings of joy and cheer in the heart. They also wanted interesting and "collectable" designs on the packaging that could encourage the audience to buy the food item simply for the design of it.
As the lead designer I worked with William Huang and Yaya Thirada to create 5 variations for 10 categories of different food products.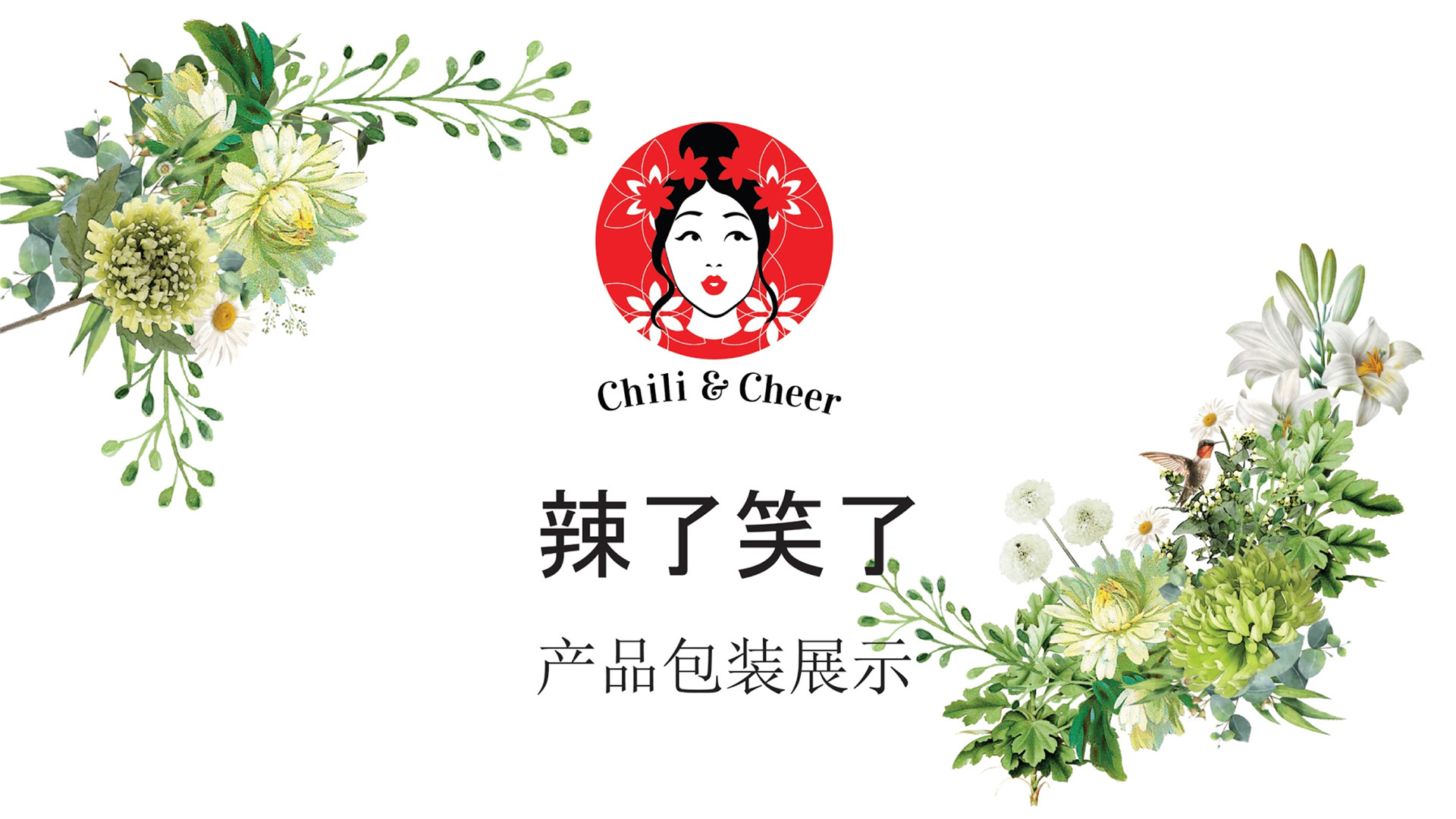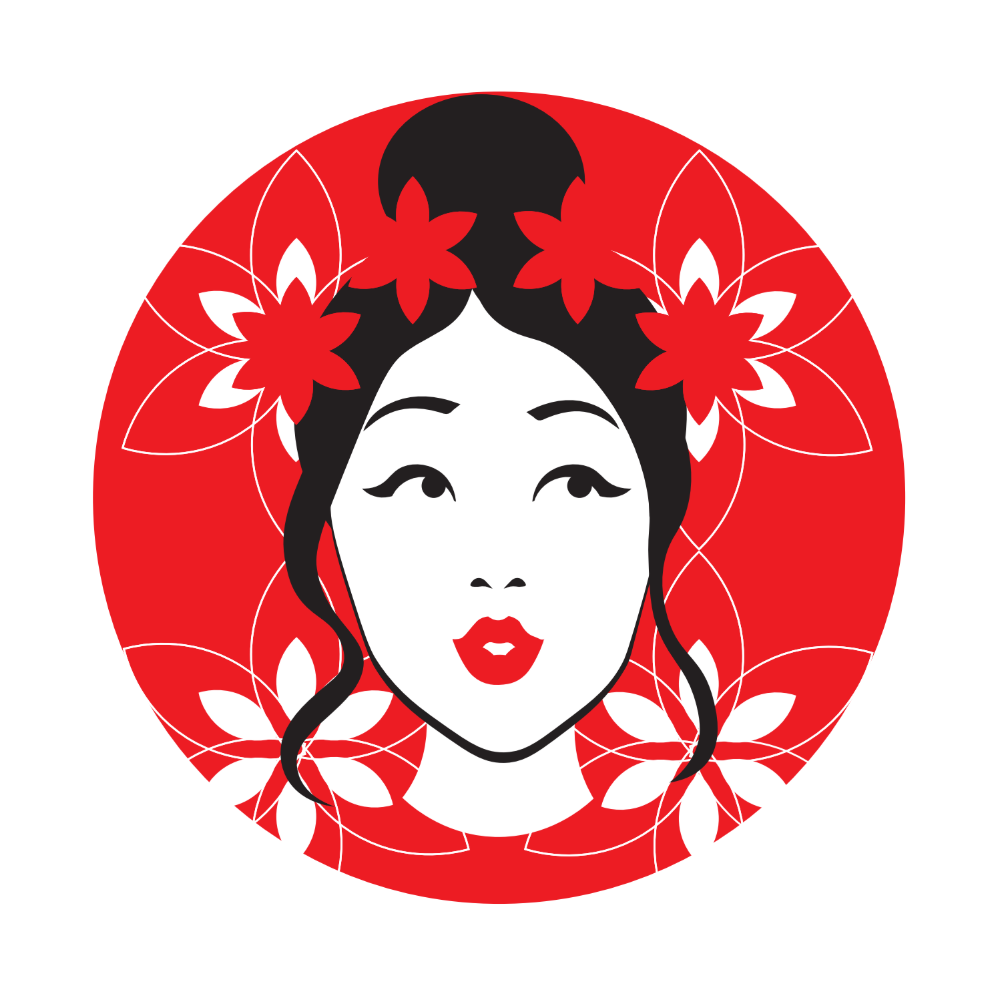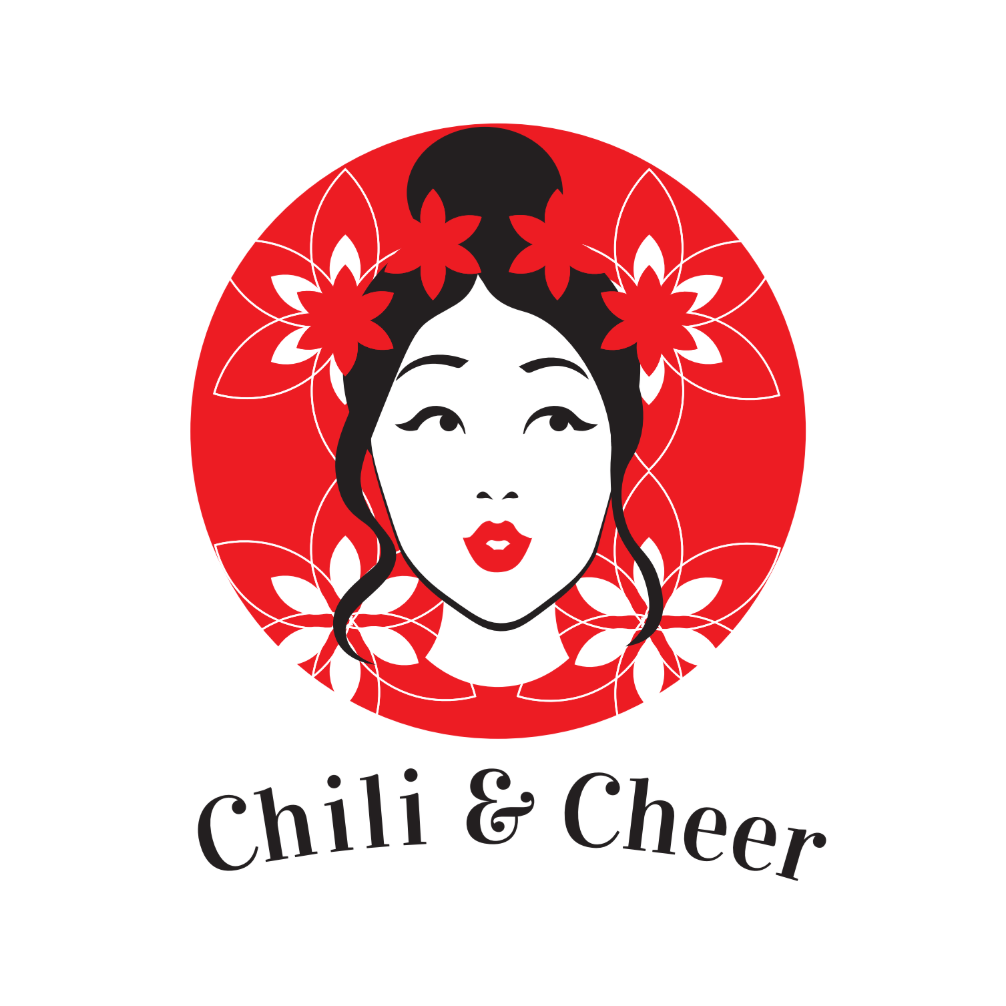 We wanted the logo to feel young but graceful, with a soft but intriguing energy. The client shared with us that one of his motivations with his products is to insinuate the same feeling of comfort and pleasure he and his family felt from eating homemade spicy foods during their times of struggle in China under Mao. We wanted the logo to insinuate his strong connection to his mother's cooking.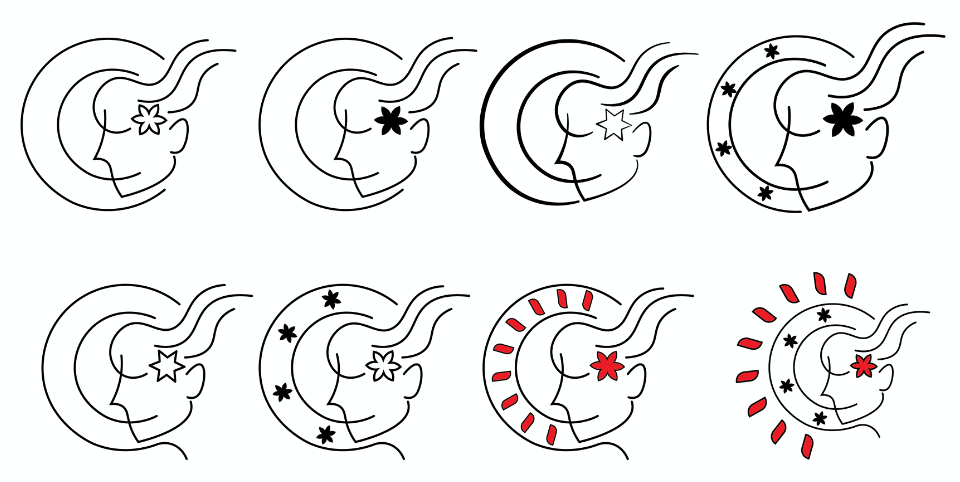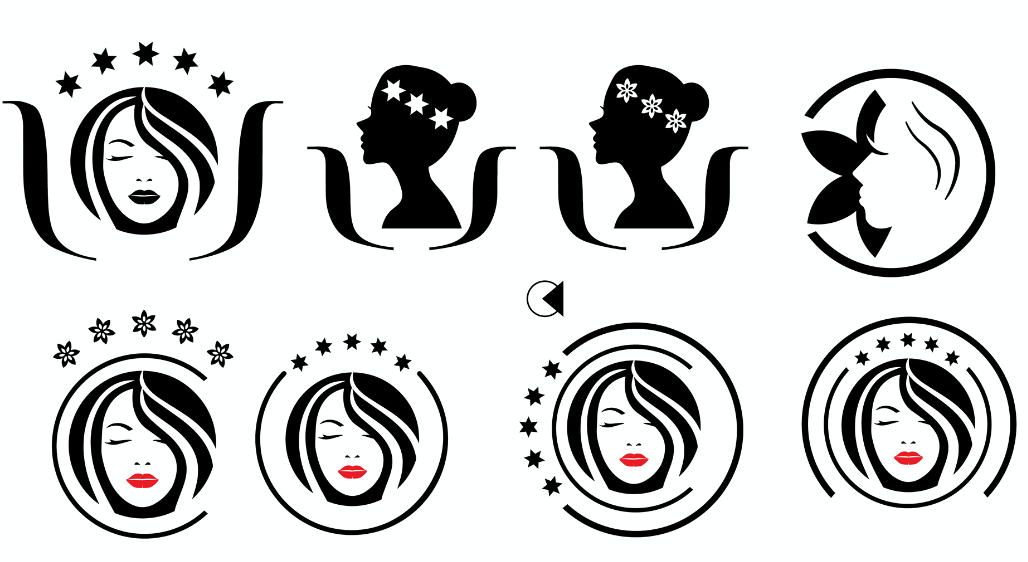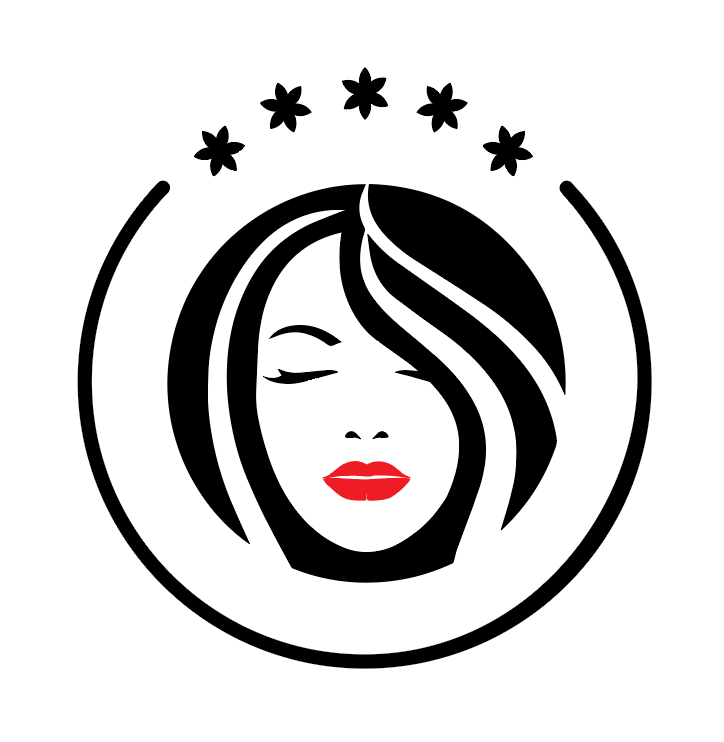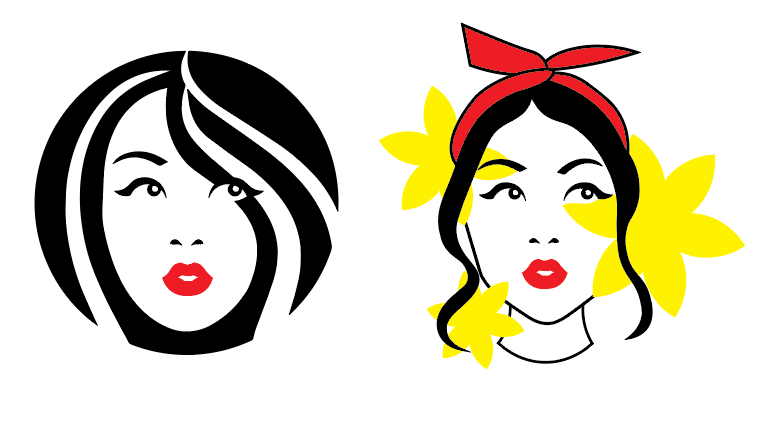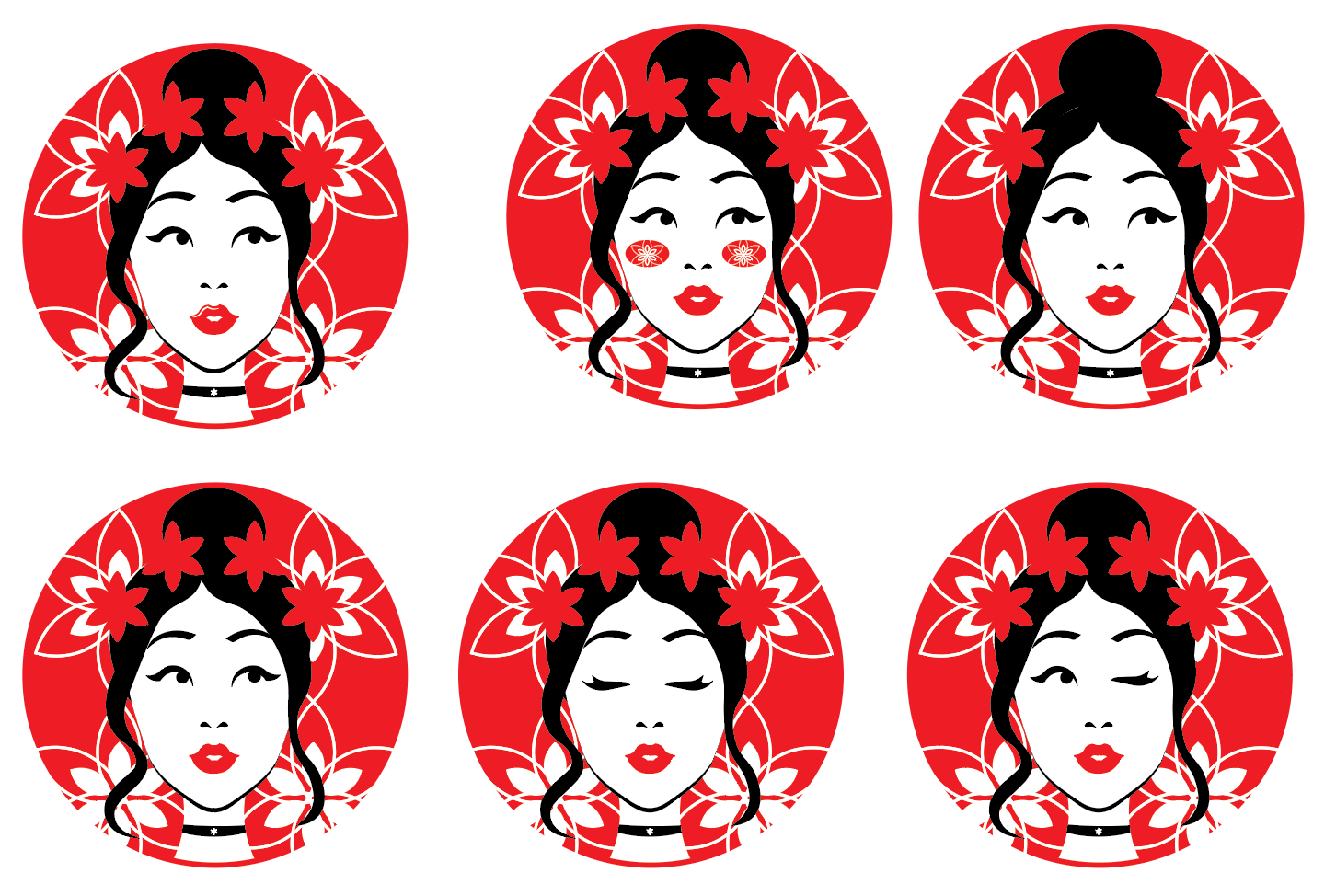 Another version of the final logo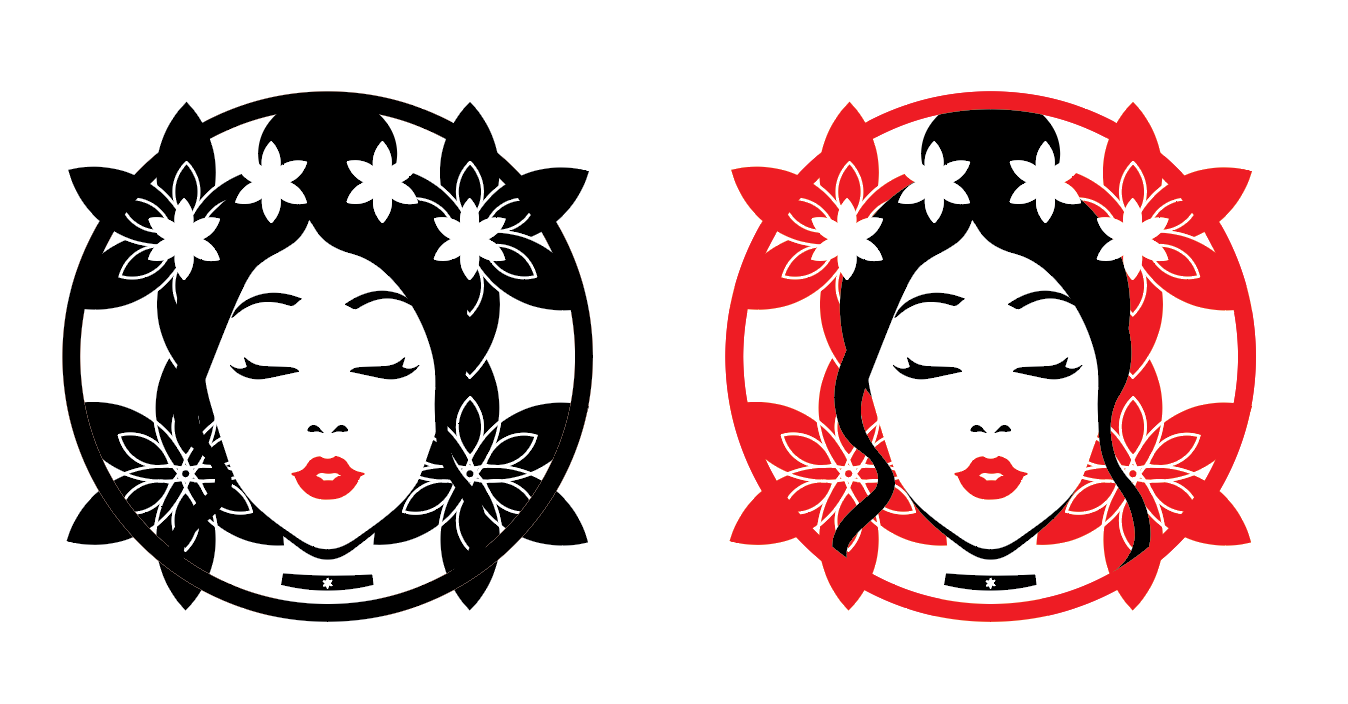 The client wanted colors that were fashionable, eye-catching, and unisex (but leaning on the feminine side).  
Blue: 1fc6fd
Purple: d98cfd 
Pink: fe5186
Yellow: fece00

Target Audience: General
As the audience for this one is more general, our client wanted to keep its design more universal and general.
2 different types of spicy sauces are distinguished by the stroke and fill of the gold circle around the logo. 
The left one indicates a more liquid based sauce. The right one indicates a more solid based sauce.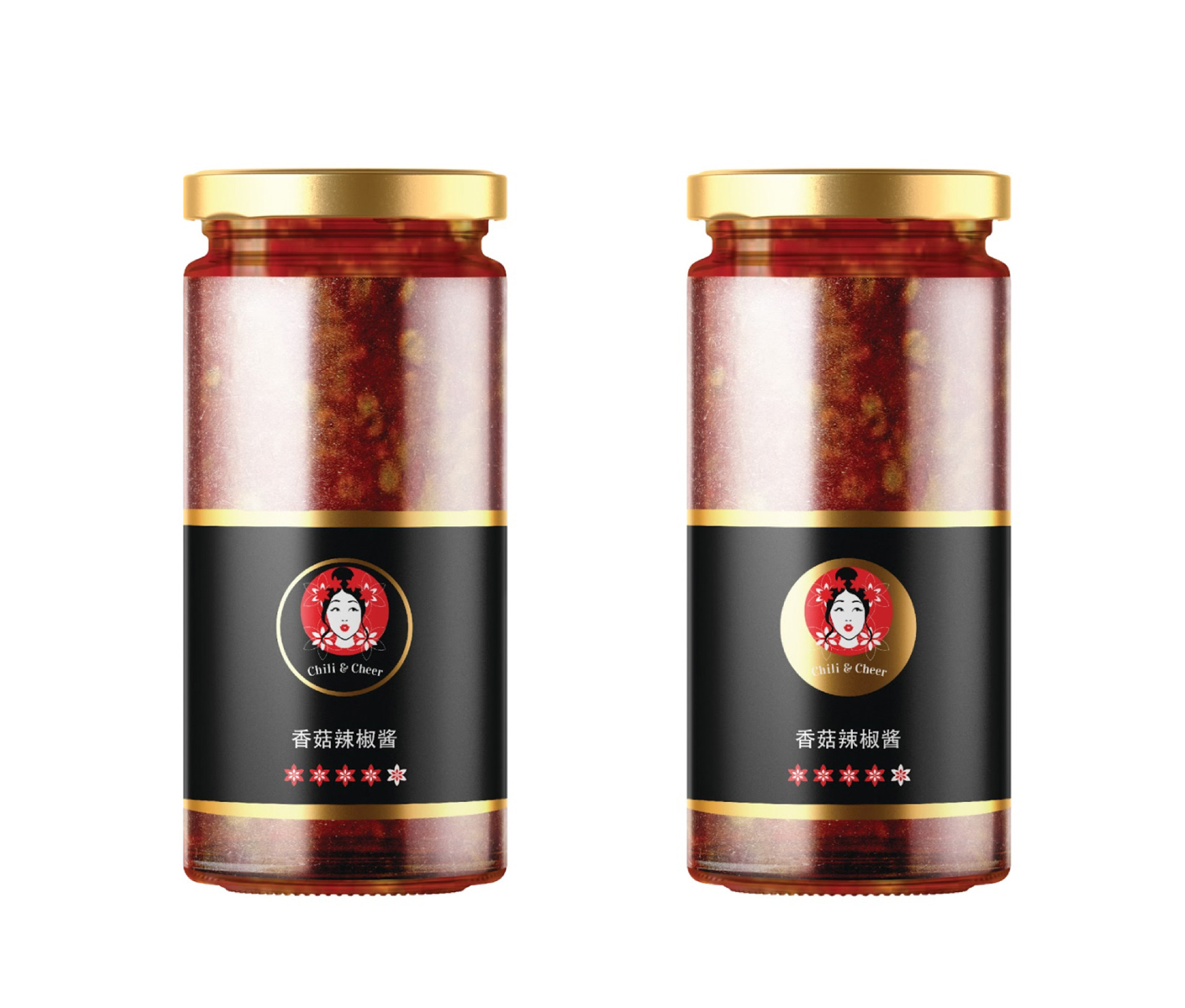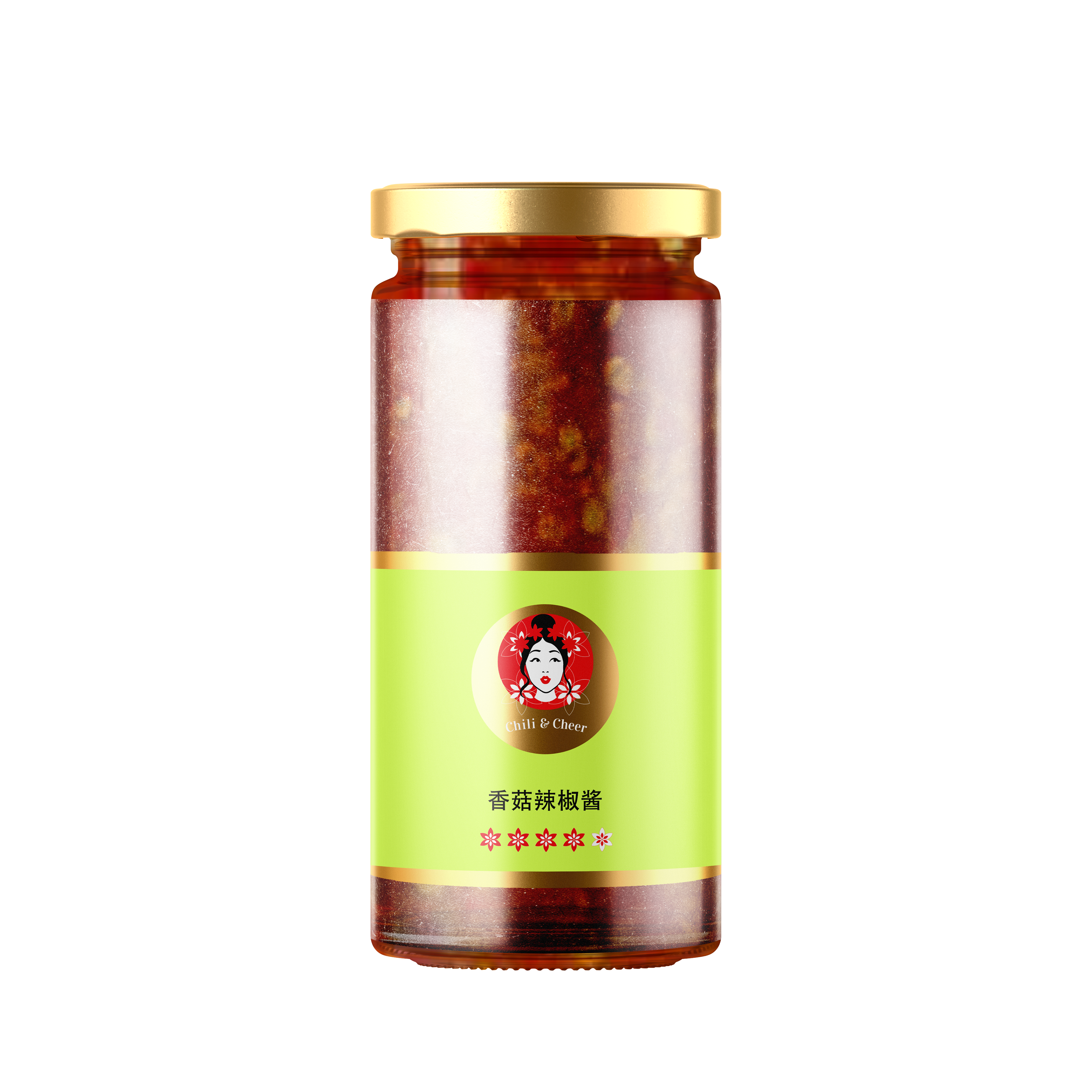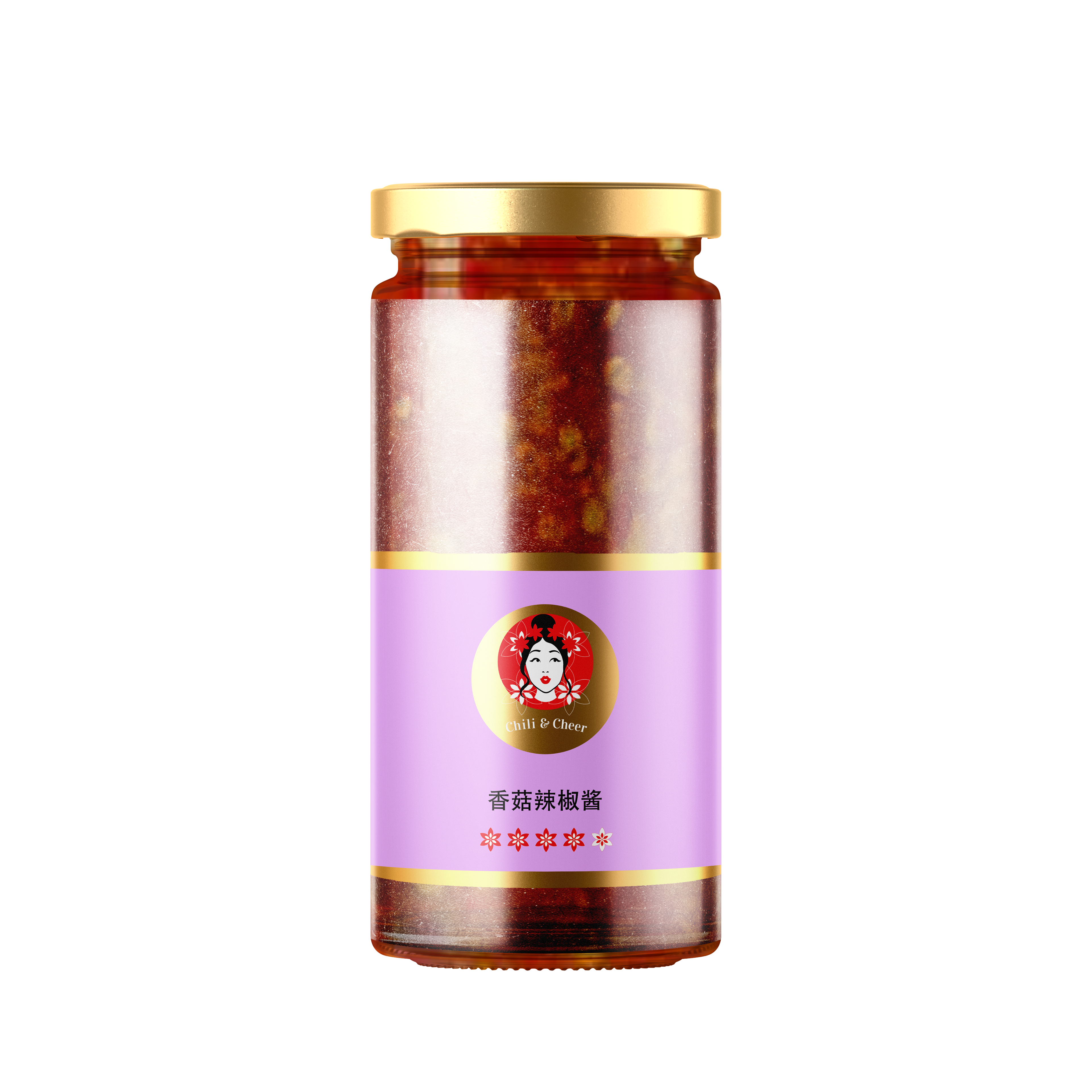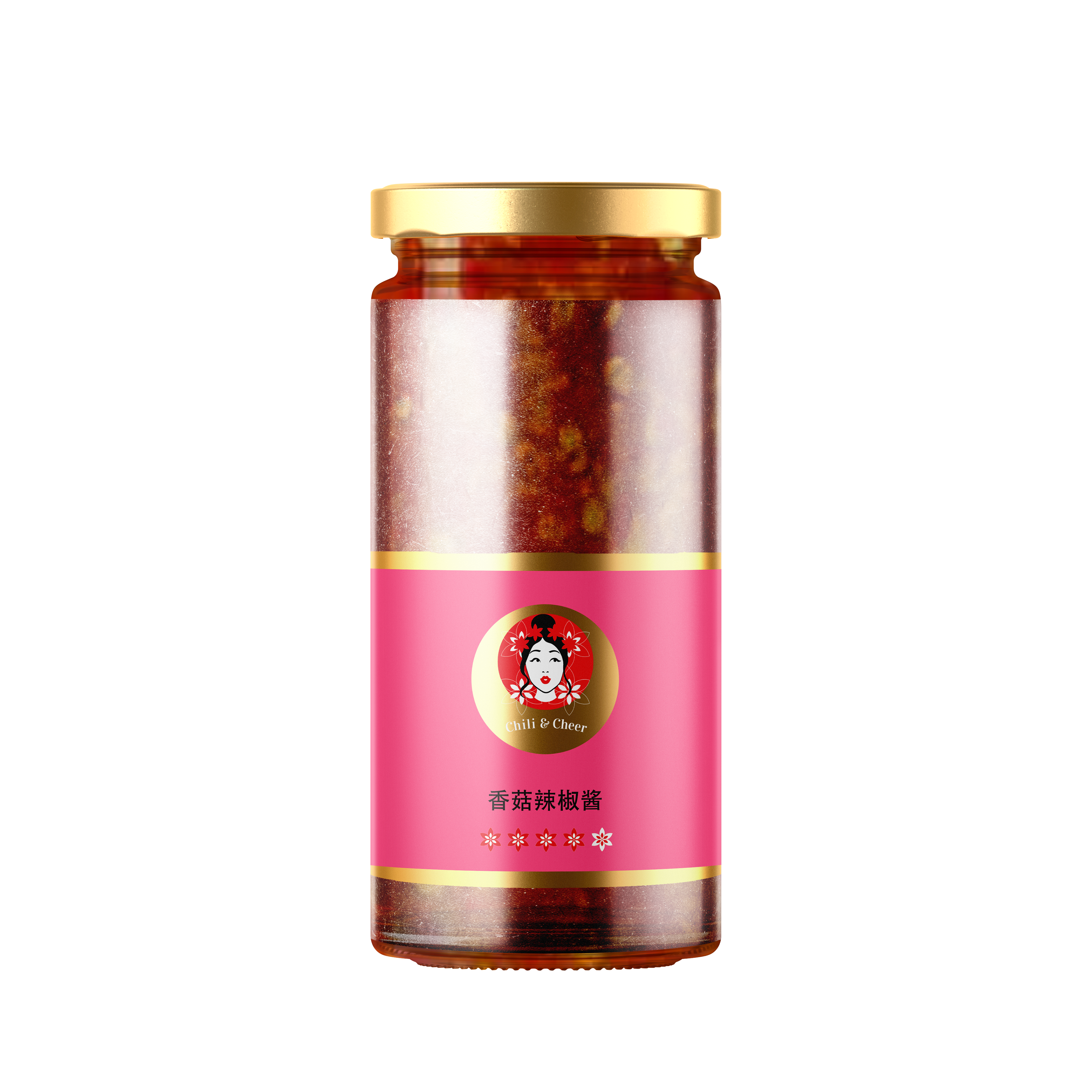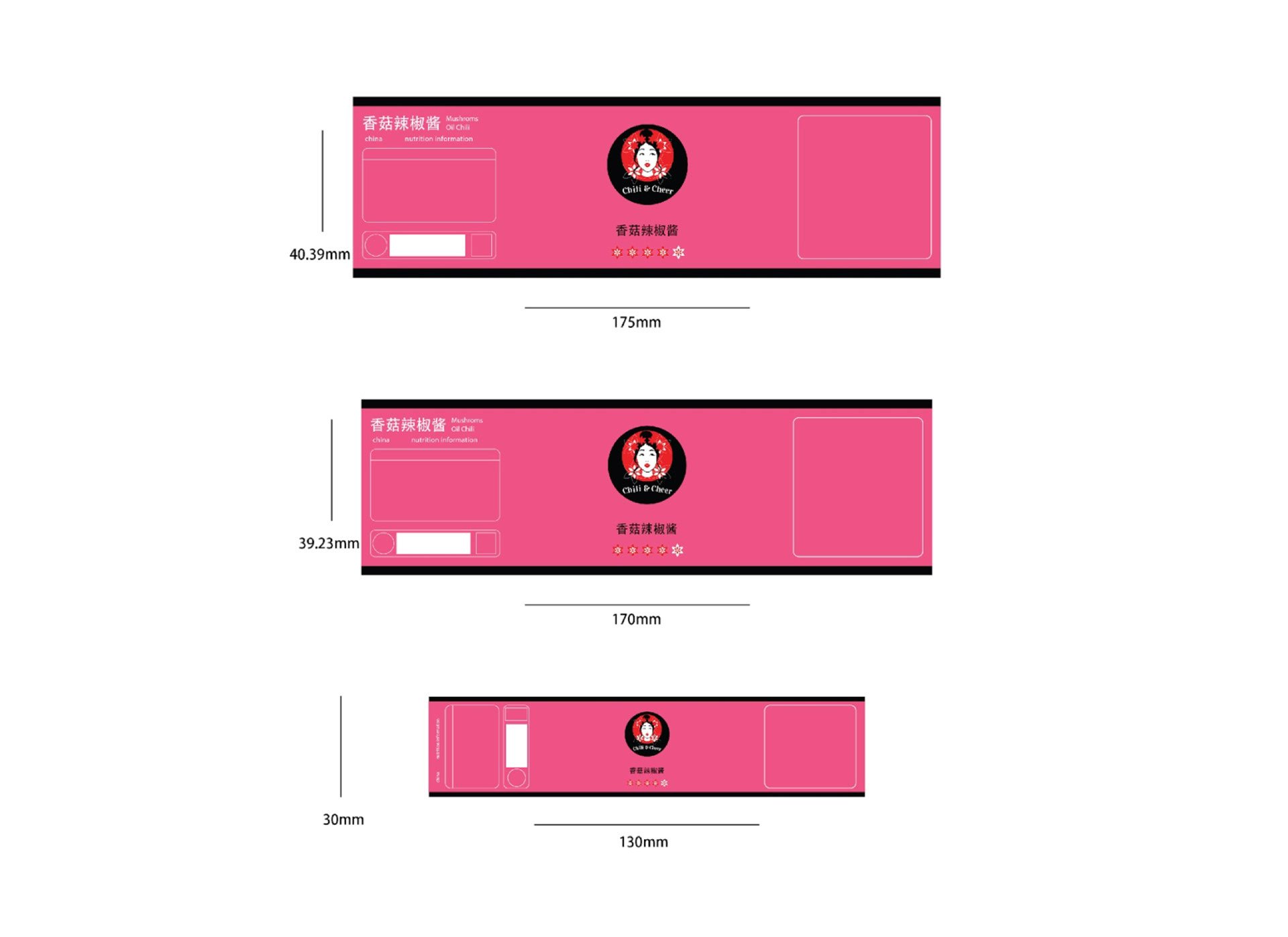 Target Audience: General, Women/Family 
Another general flavor sauce that can be added to rice and meals.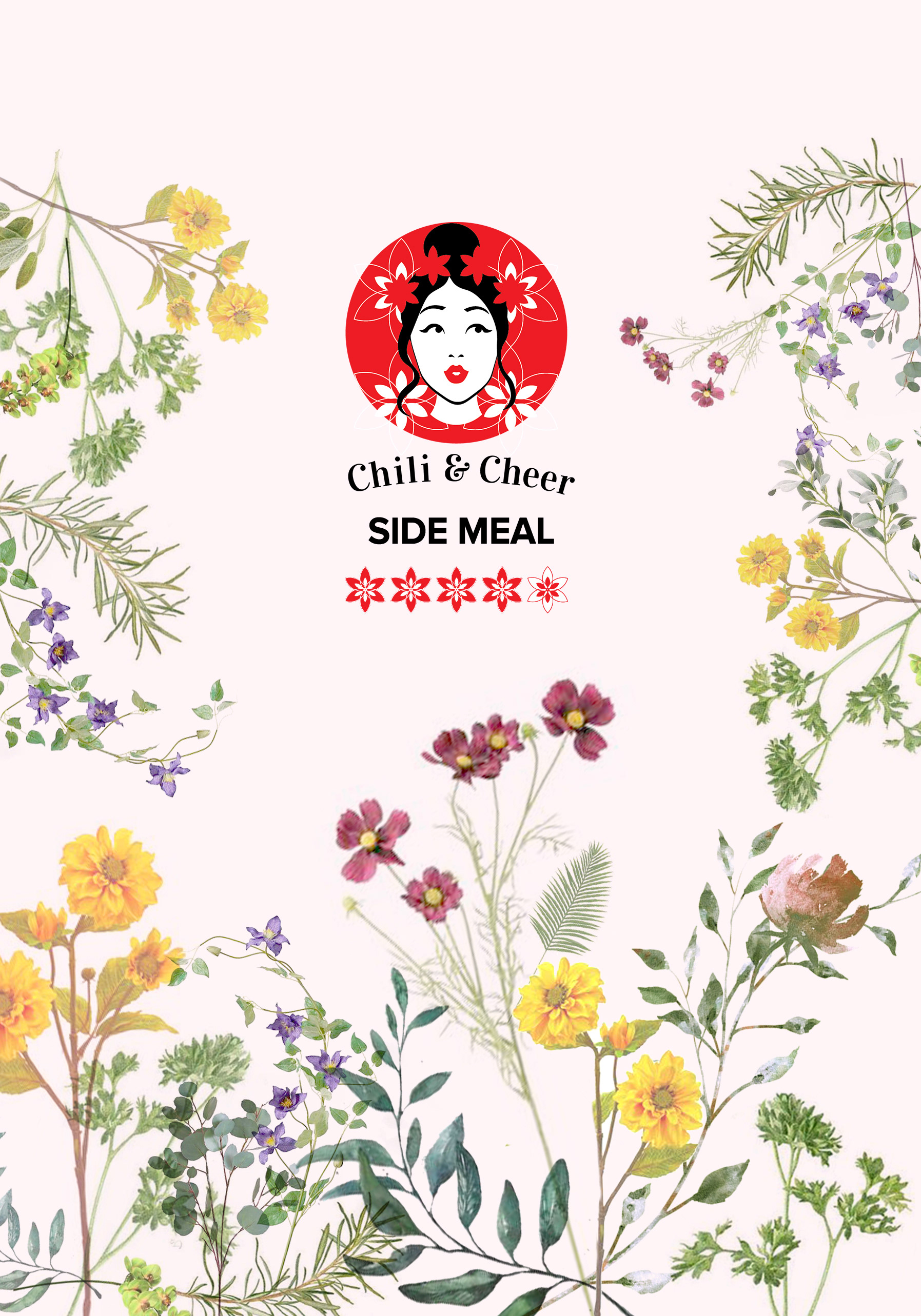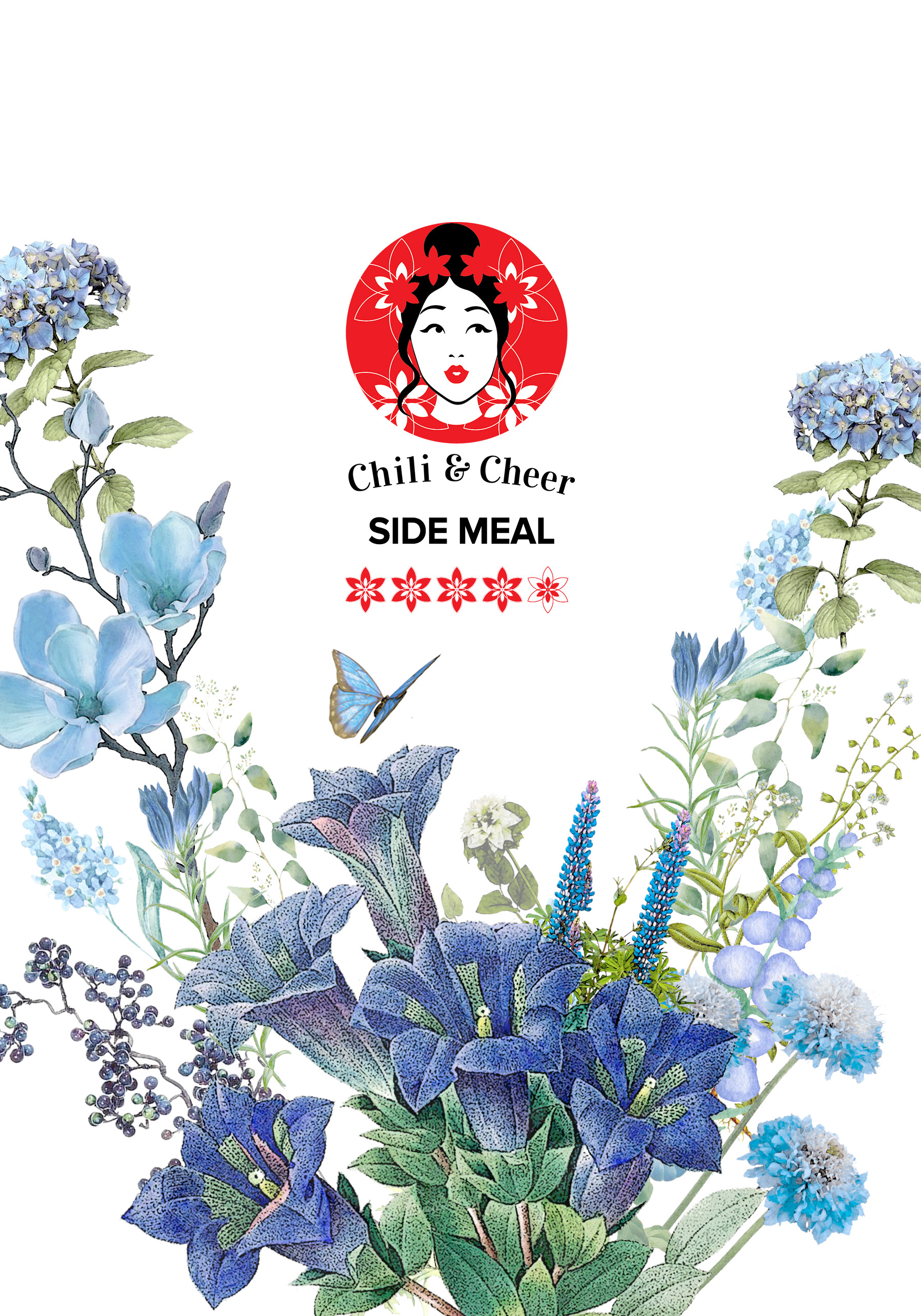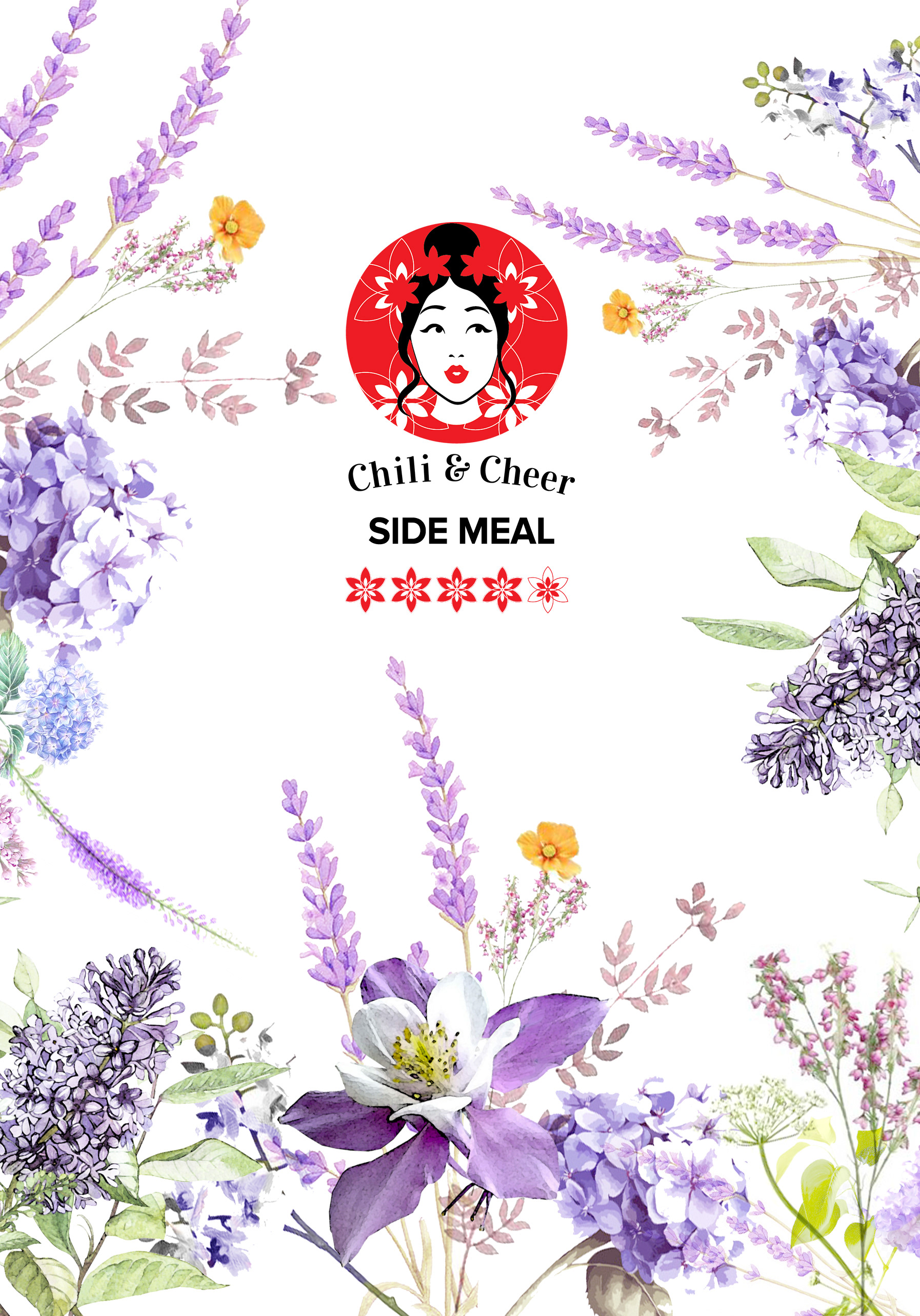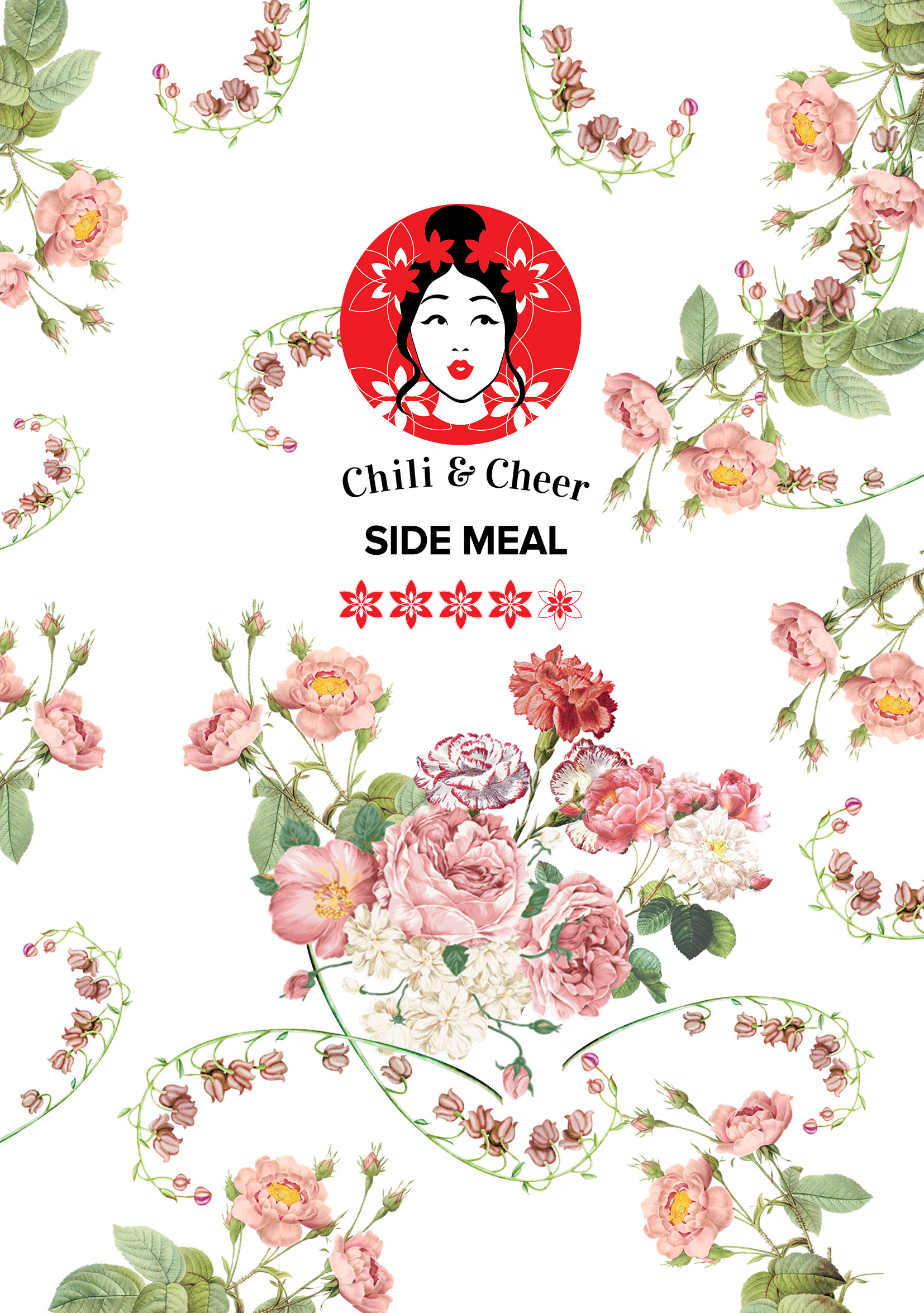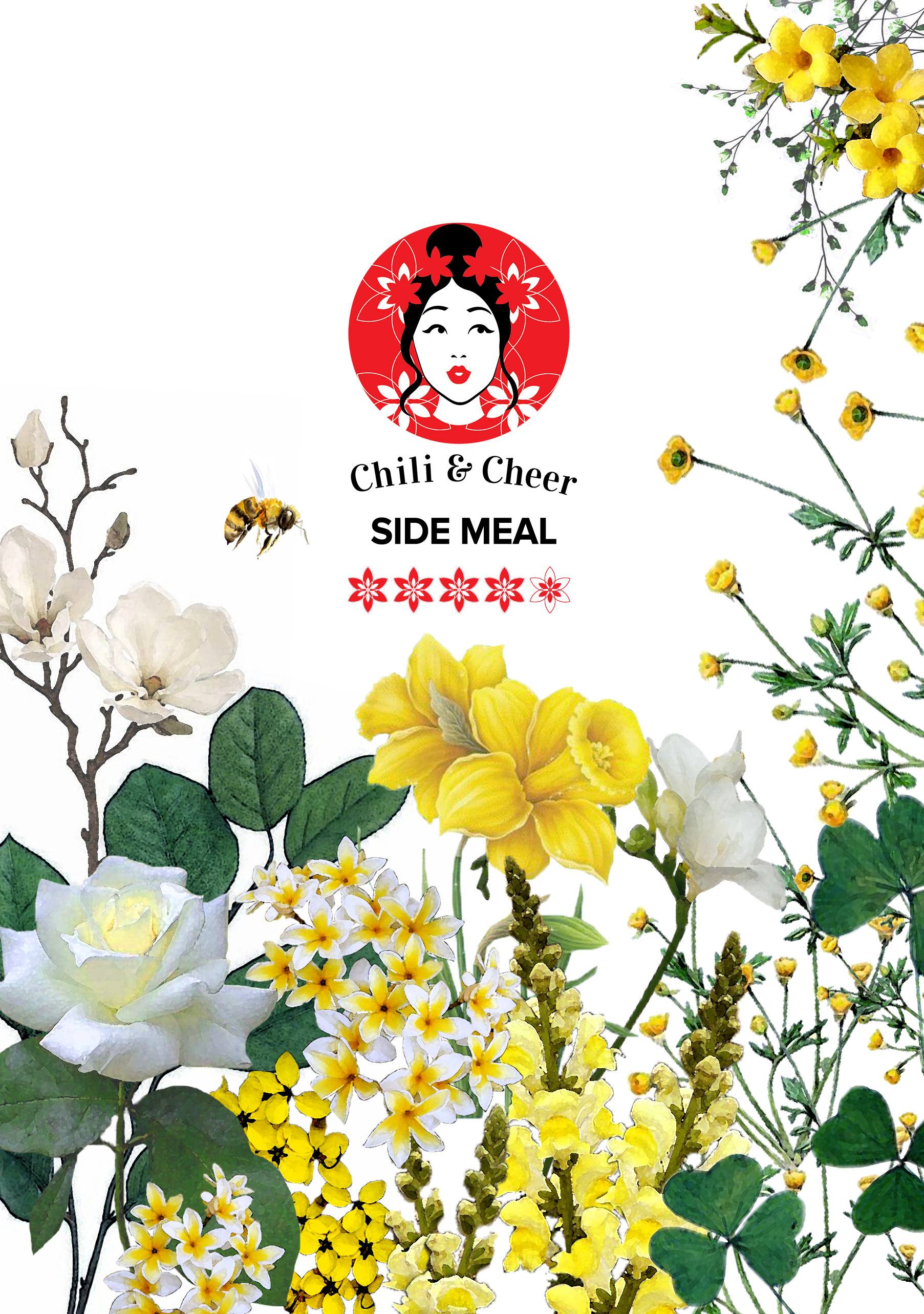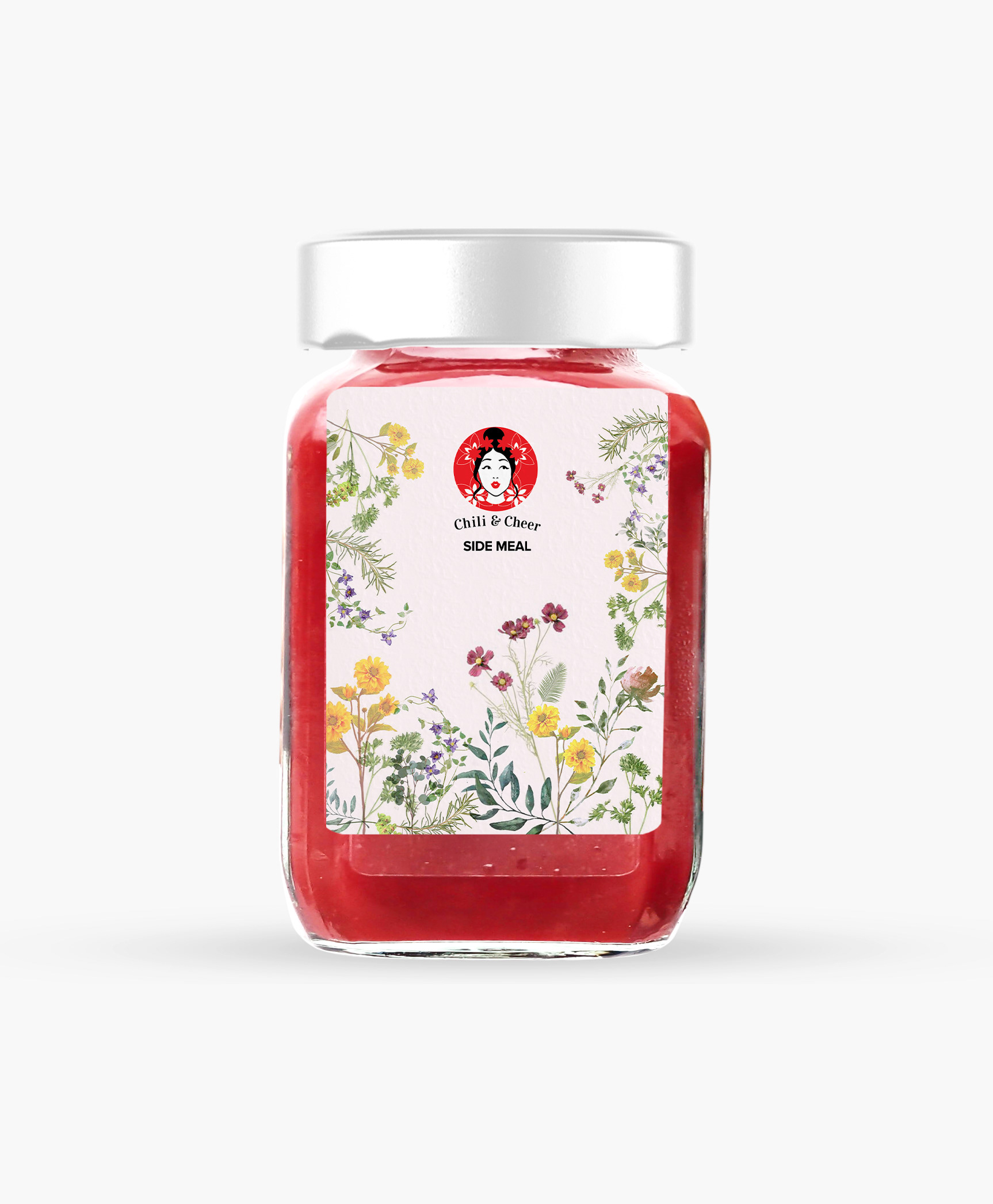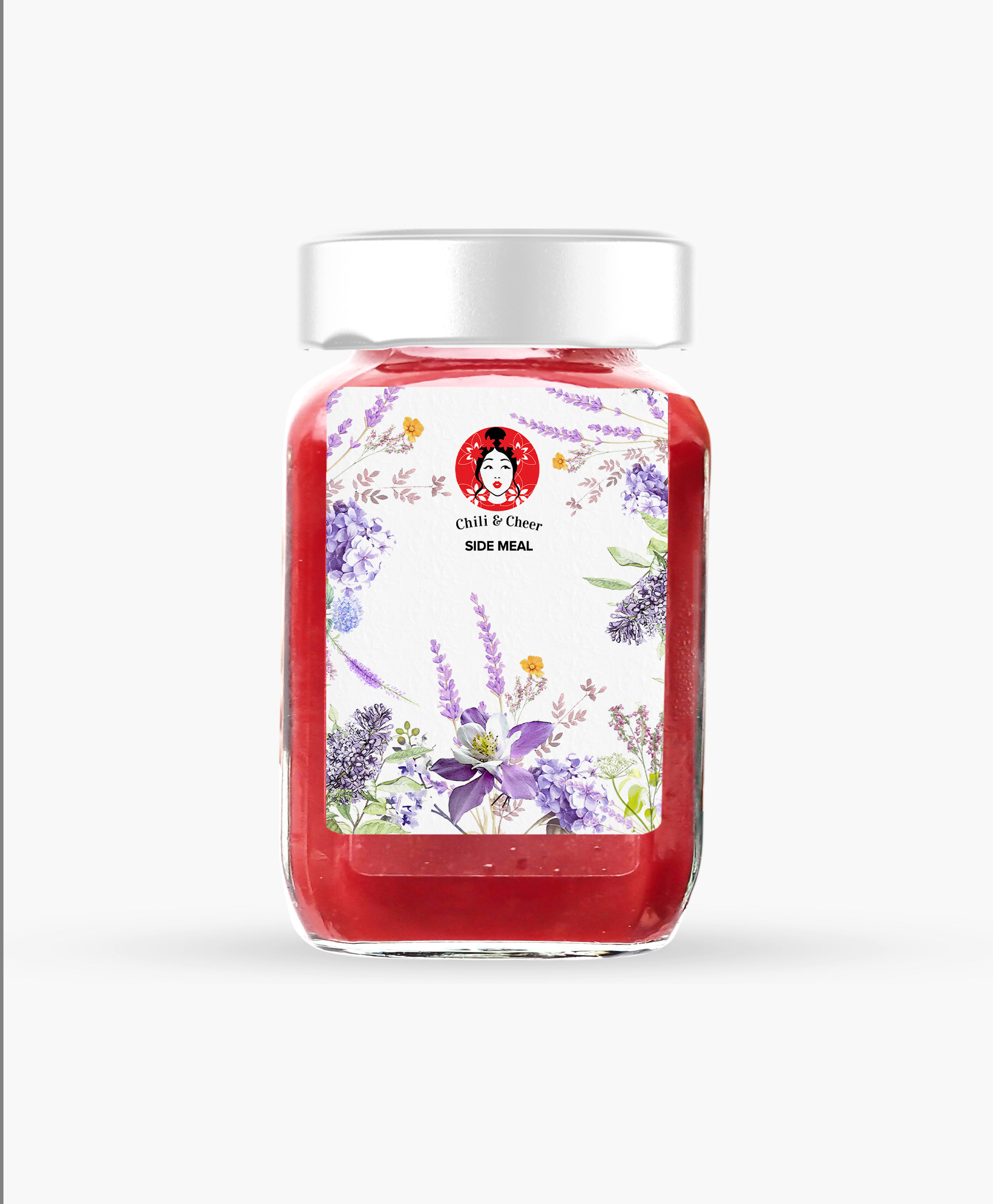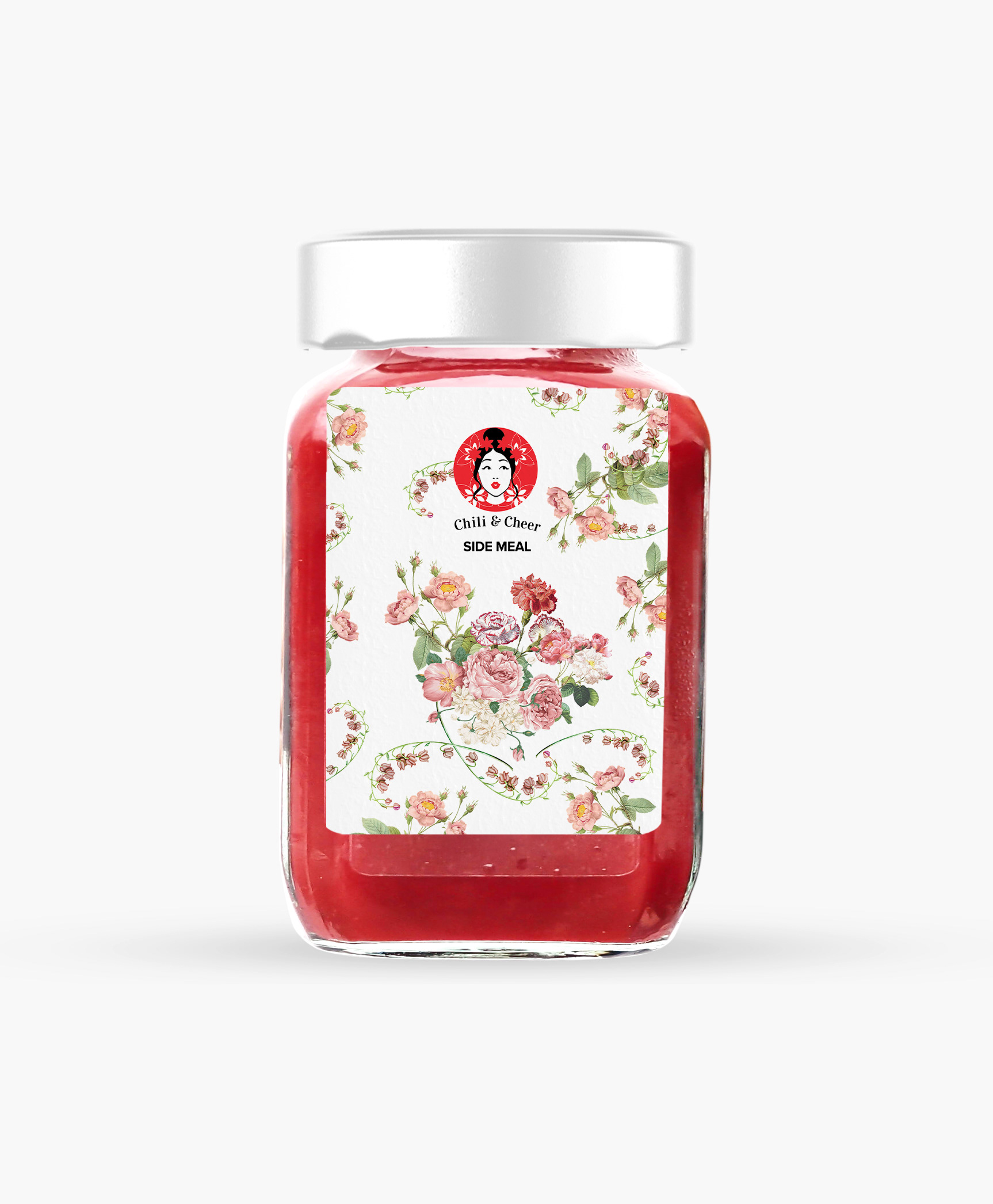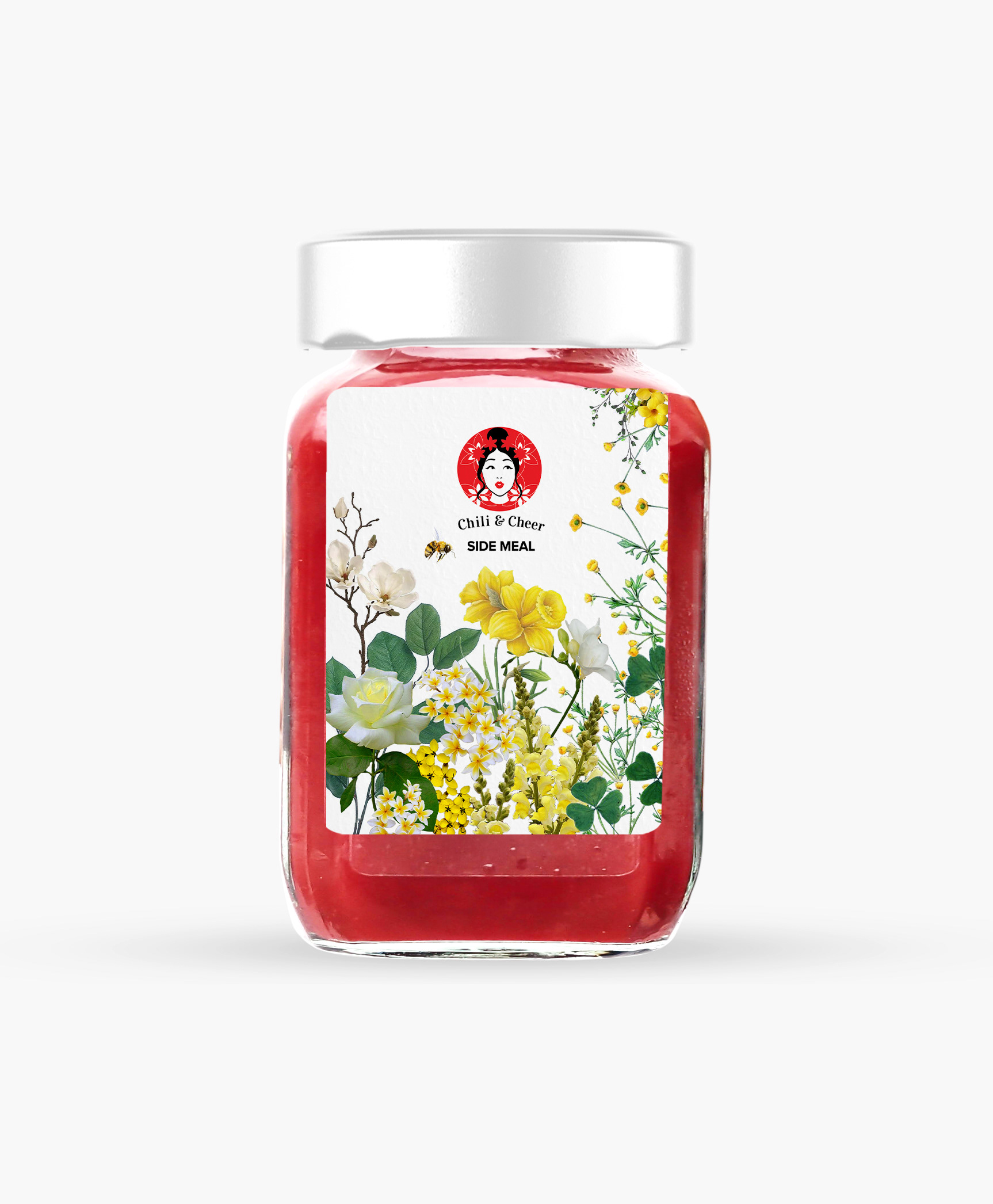 Target Audience: Young Adults
The design for this category layers oil painted faces onto the faces of models, with floral vector elements, to highlight the idea that this snack combines classical/traditional with a new and modern twist.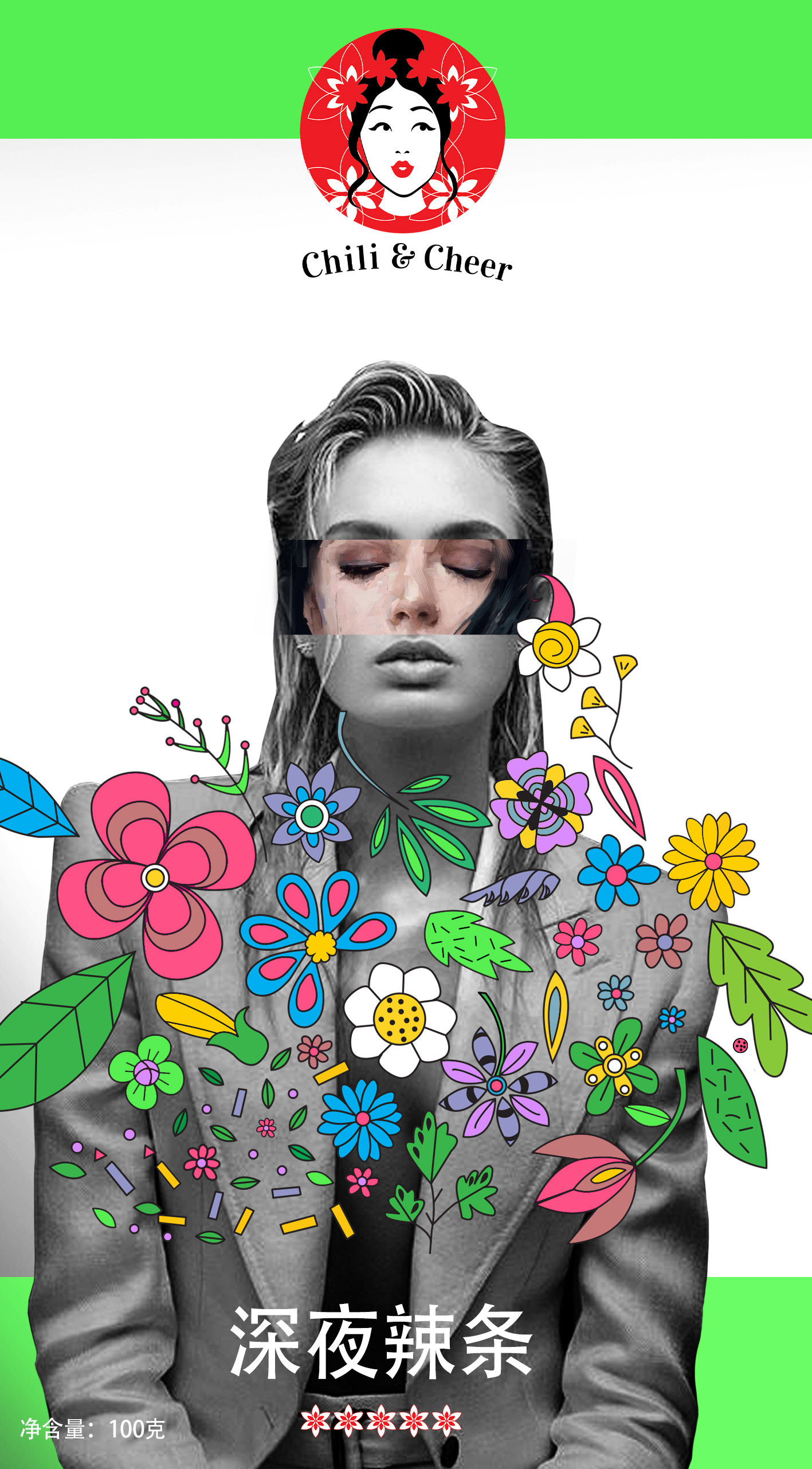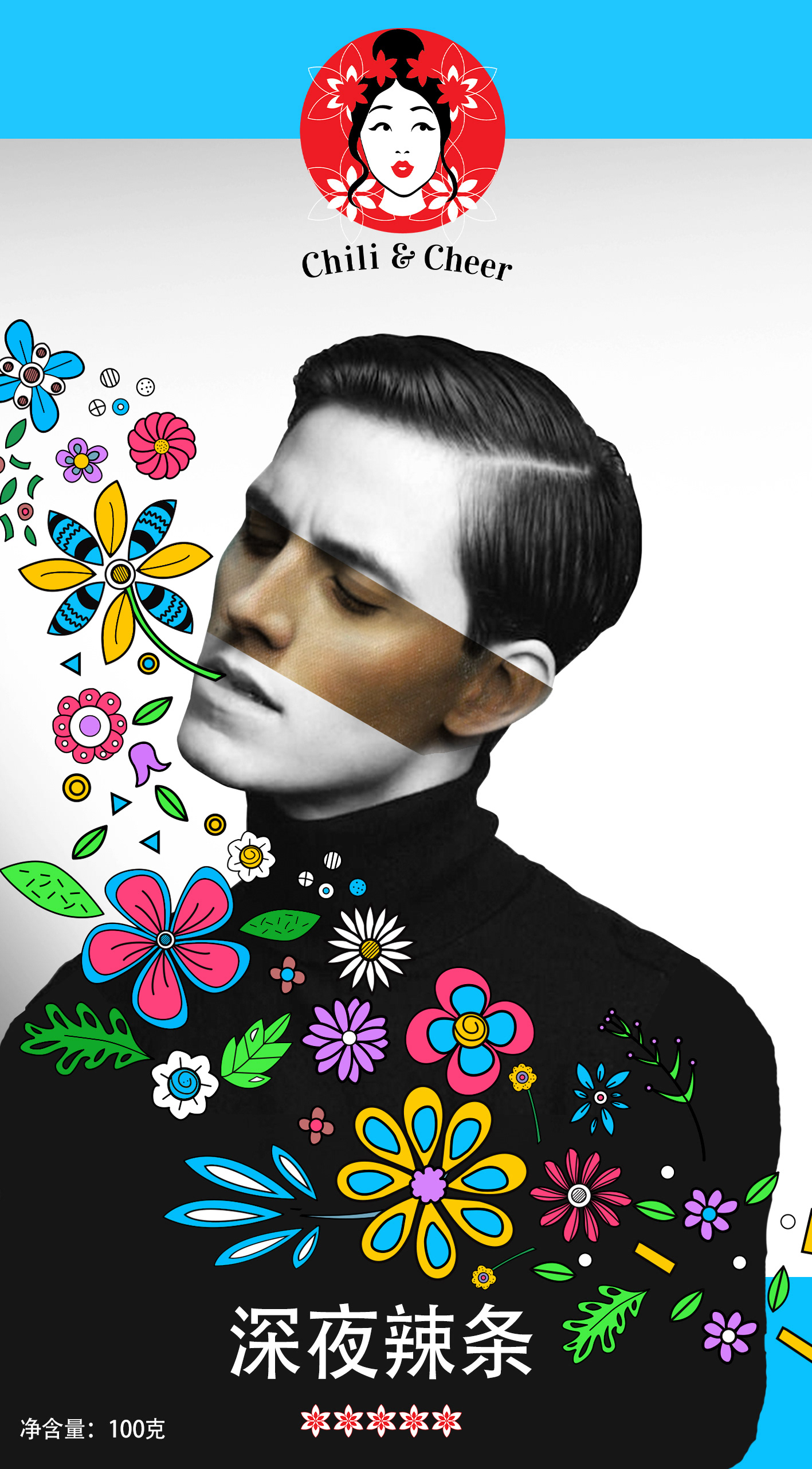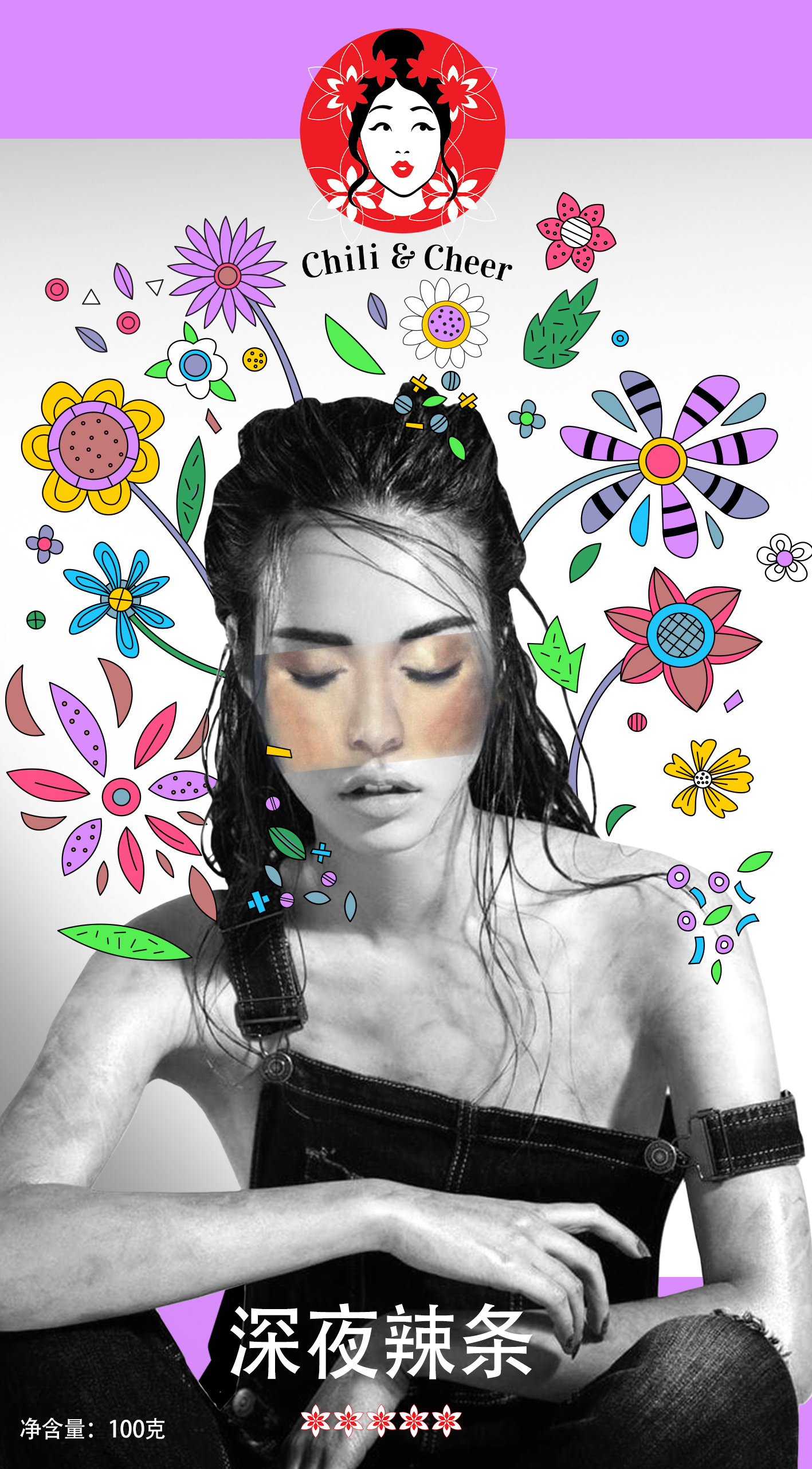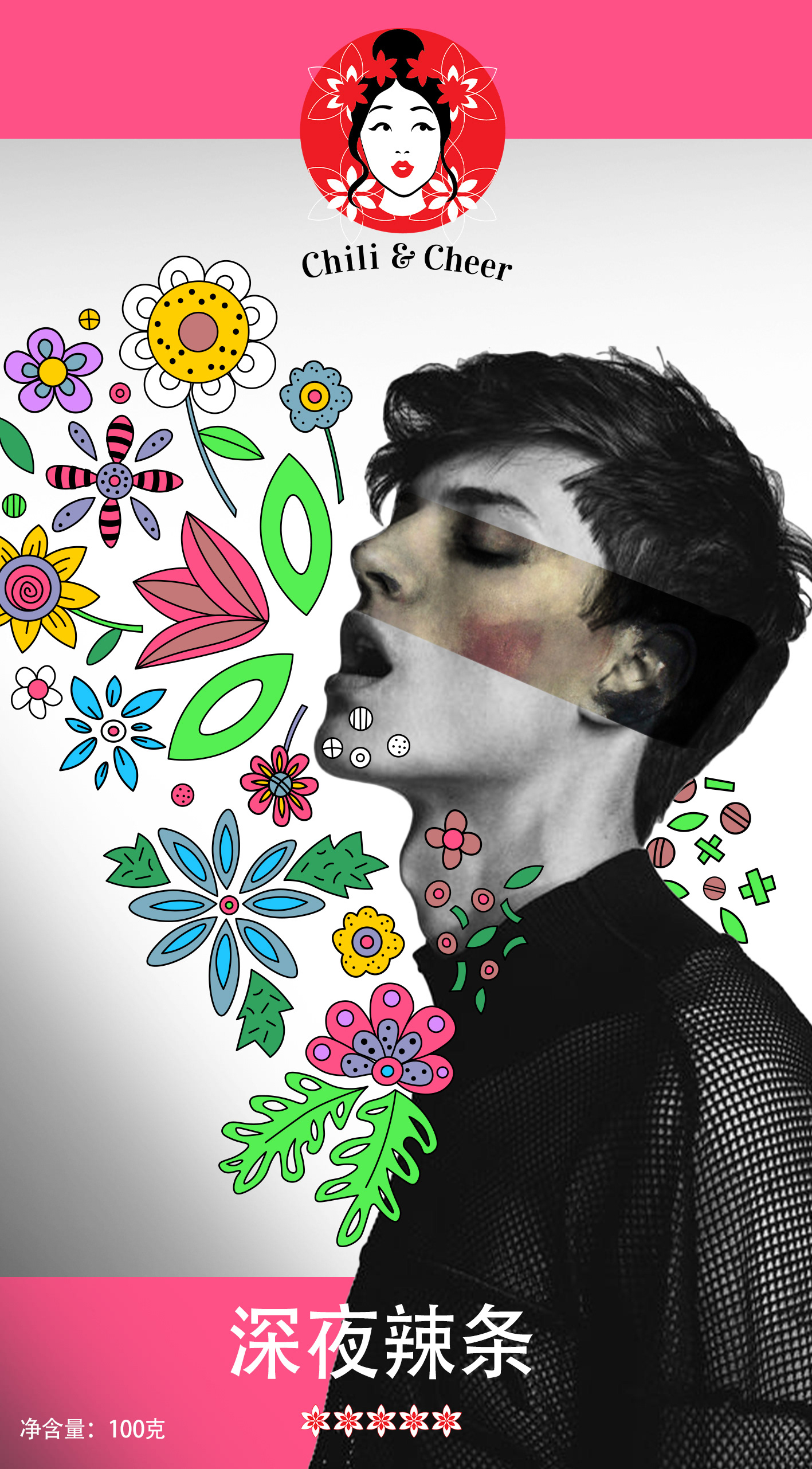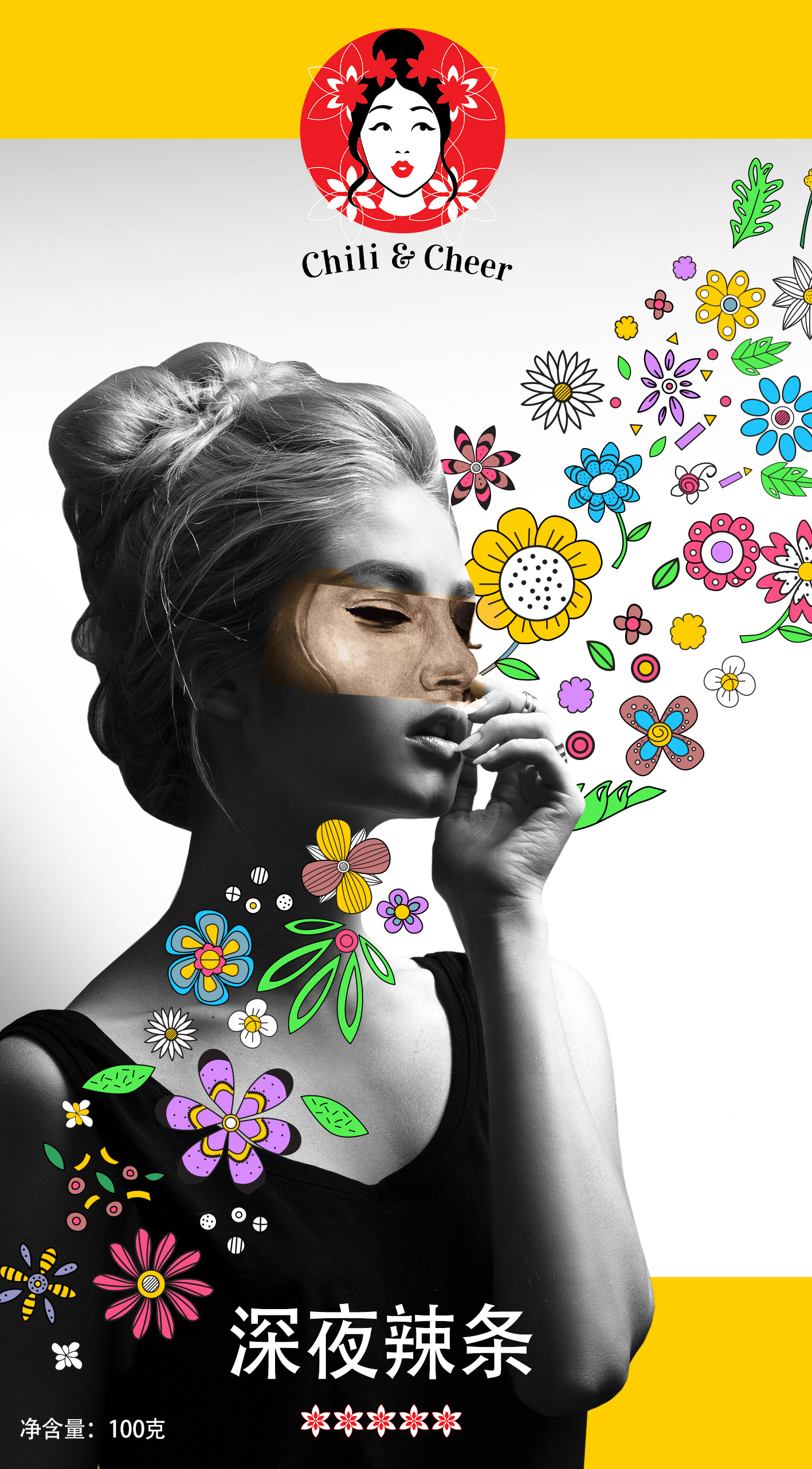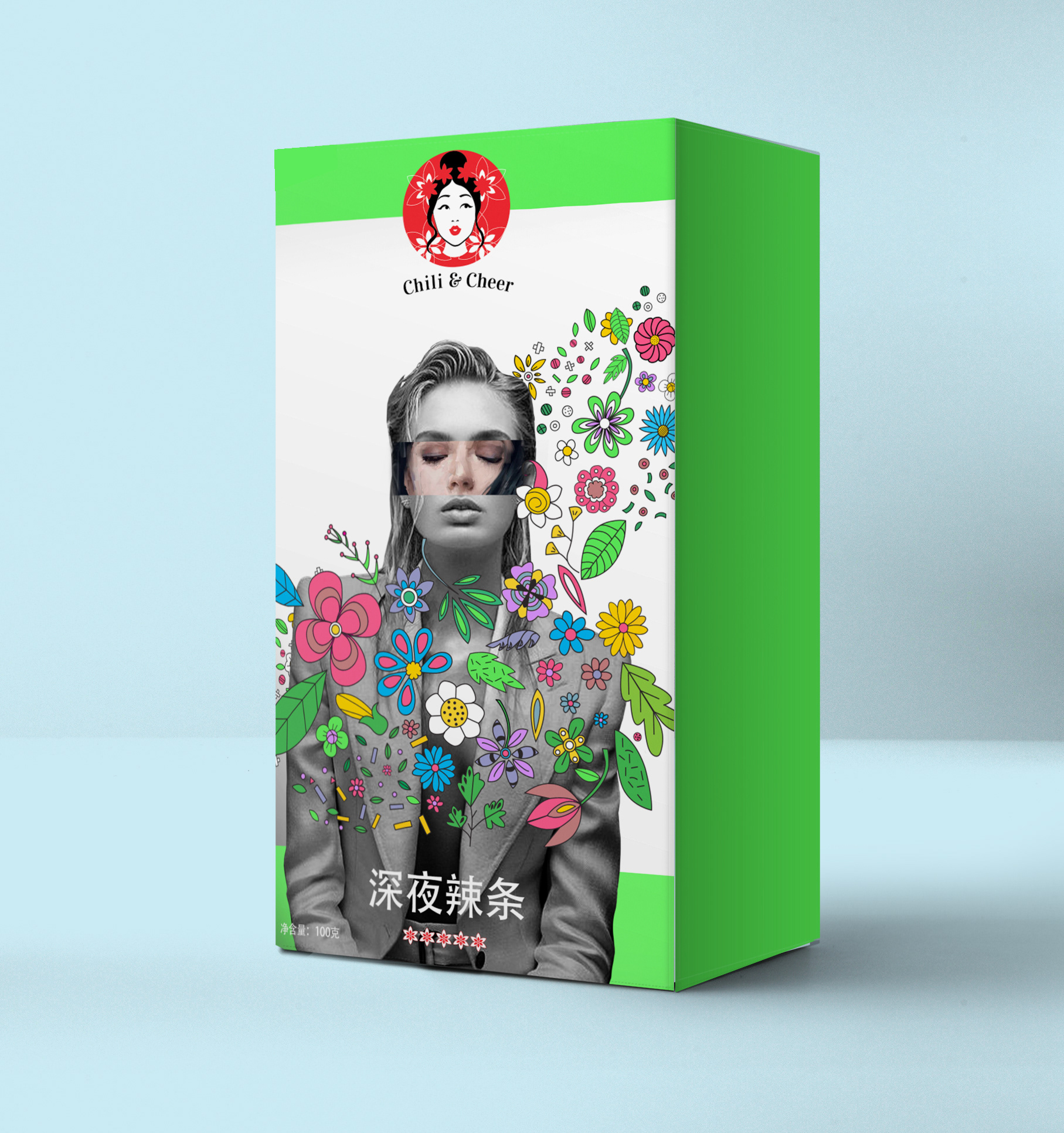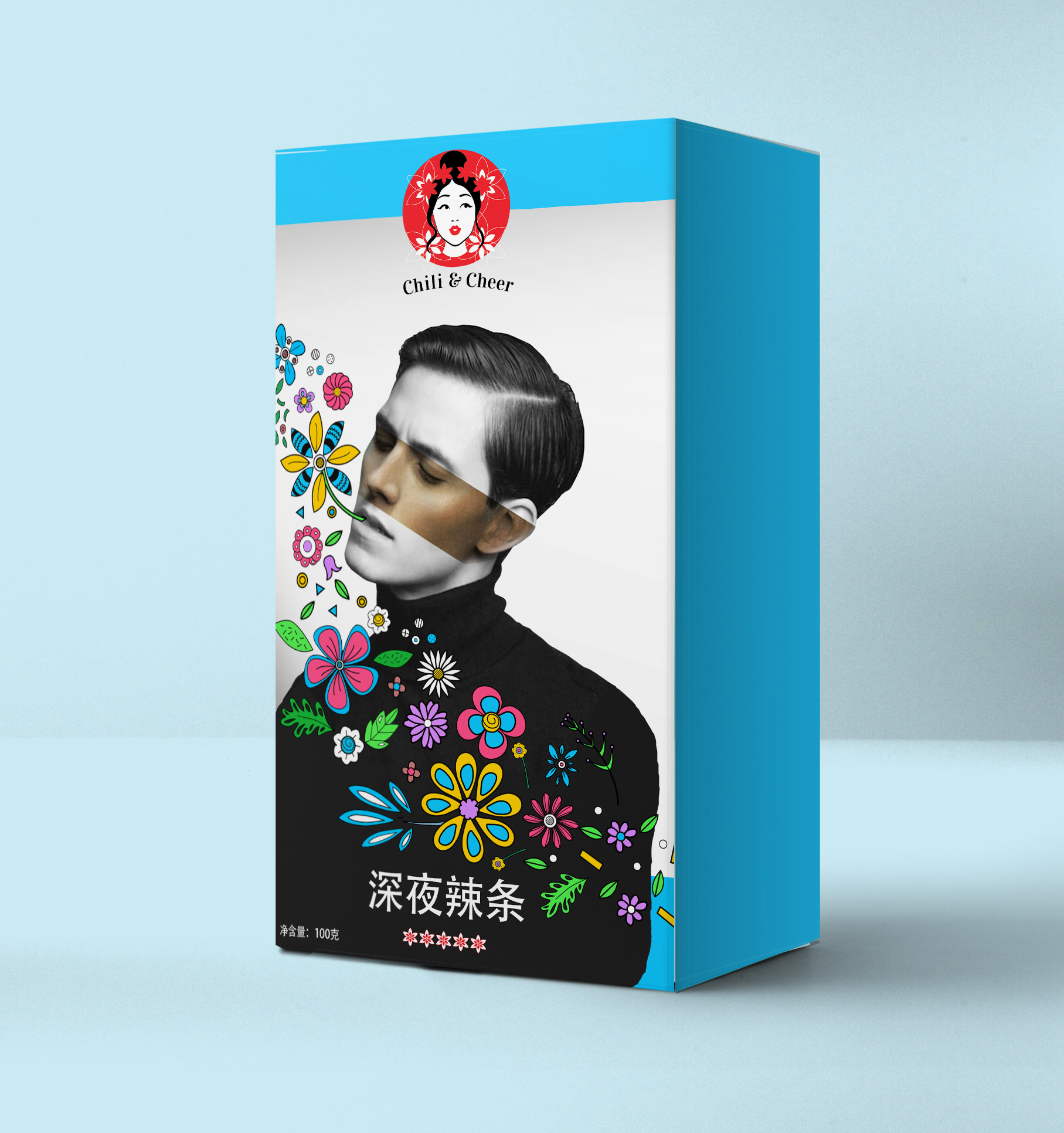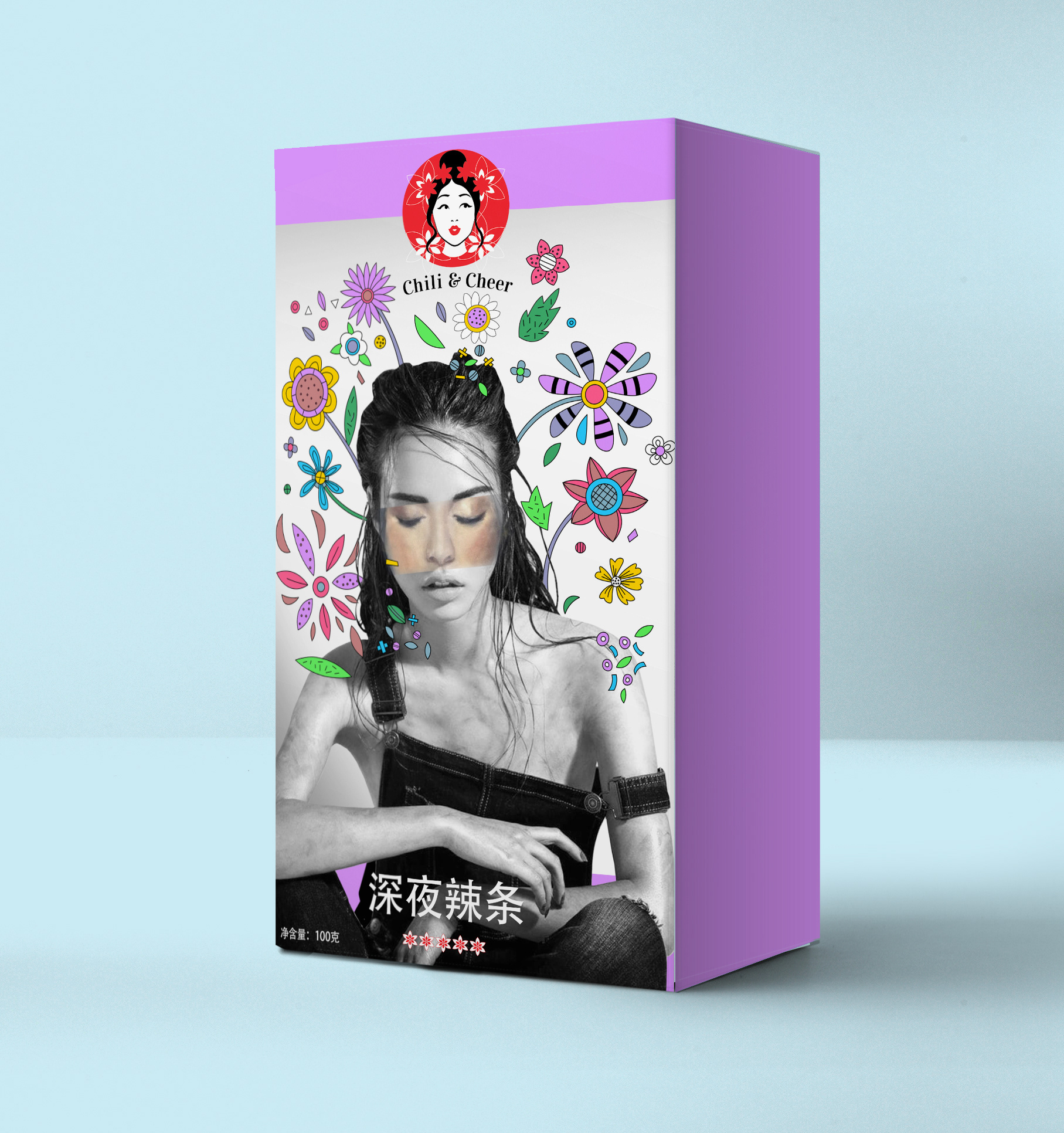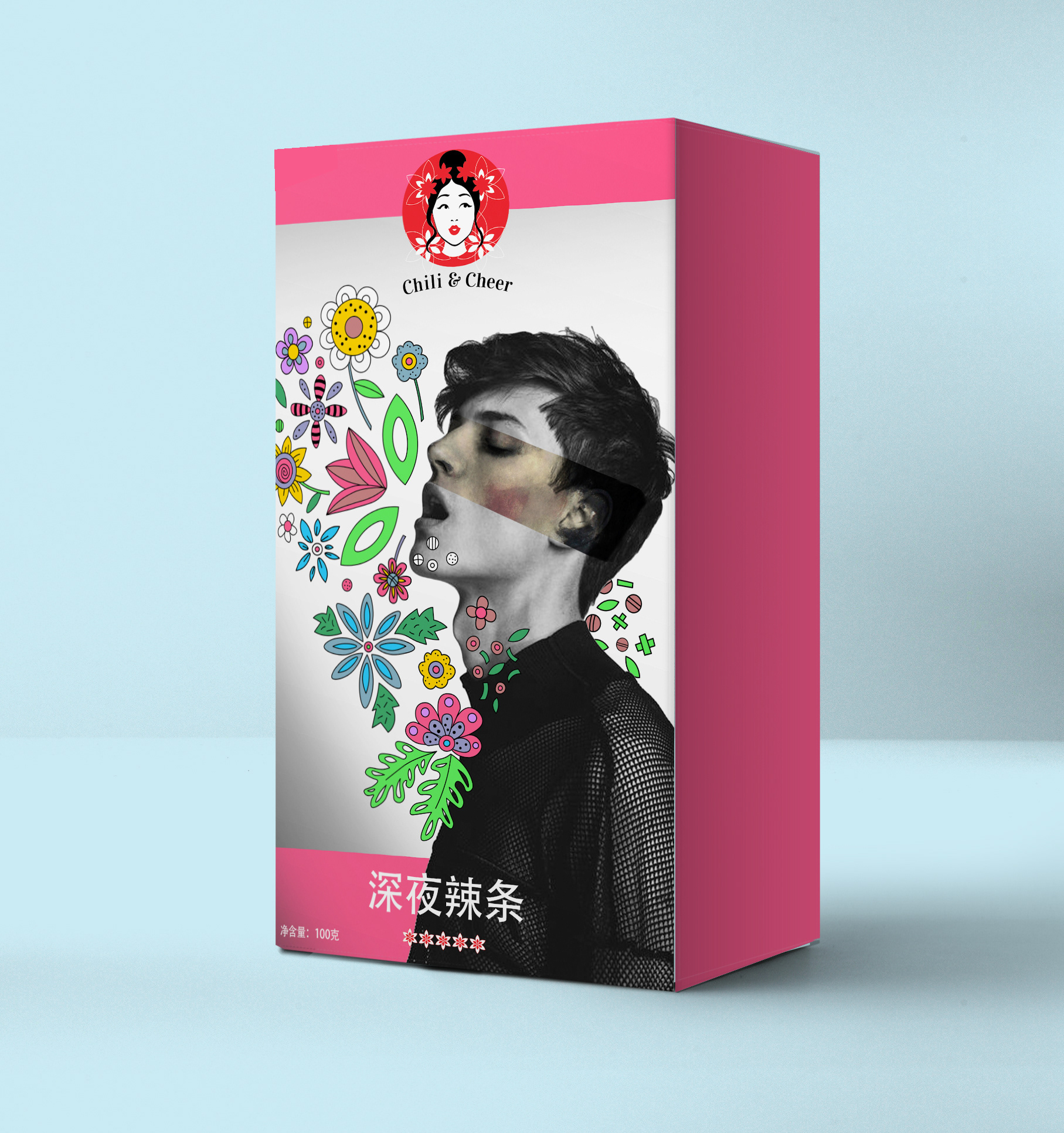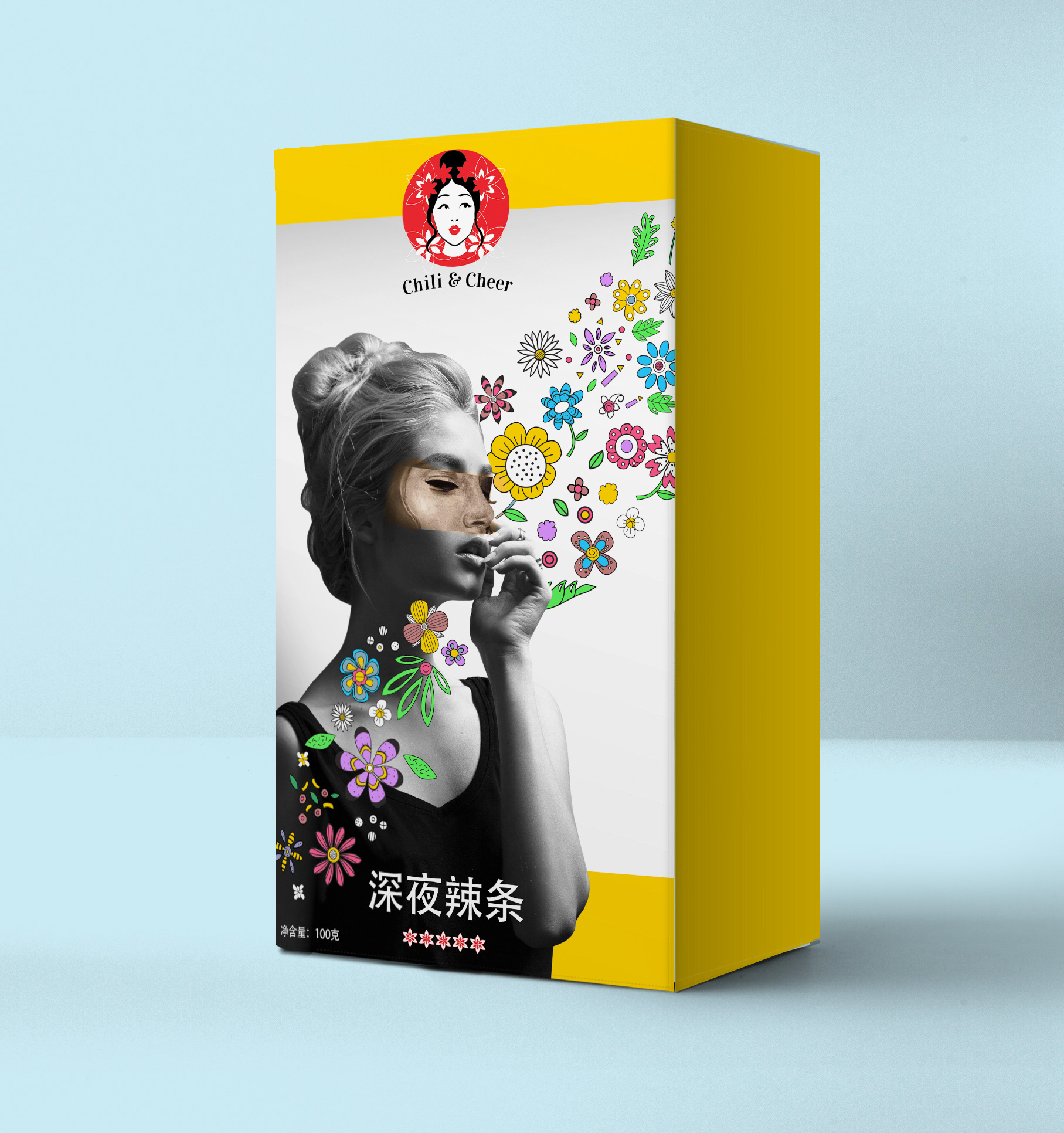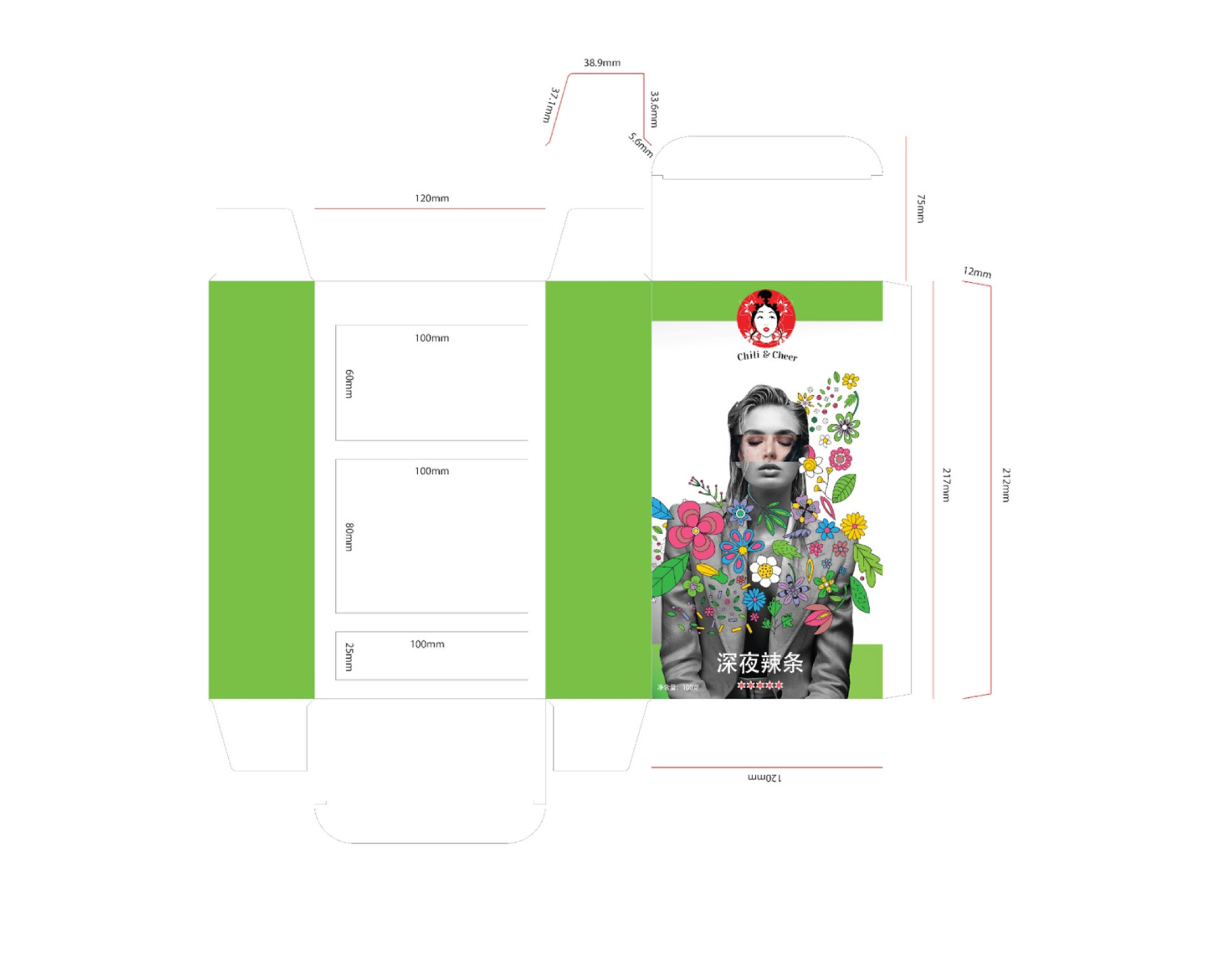 Target Audience: Young Adults
The animals specifies the type of dried meat that the snack is made from. The idea behind this category is that this is a snack for all kinds of people.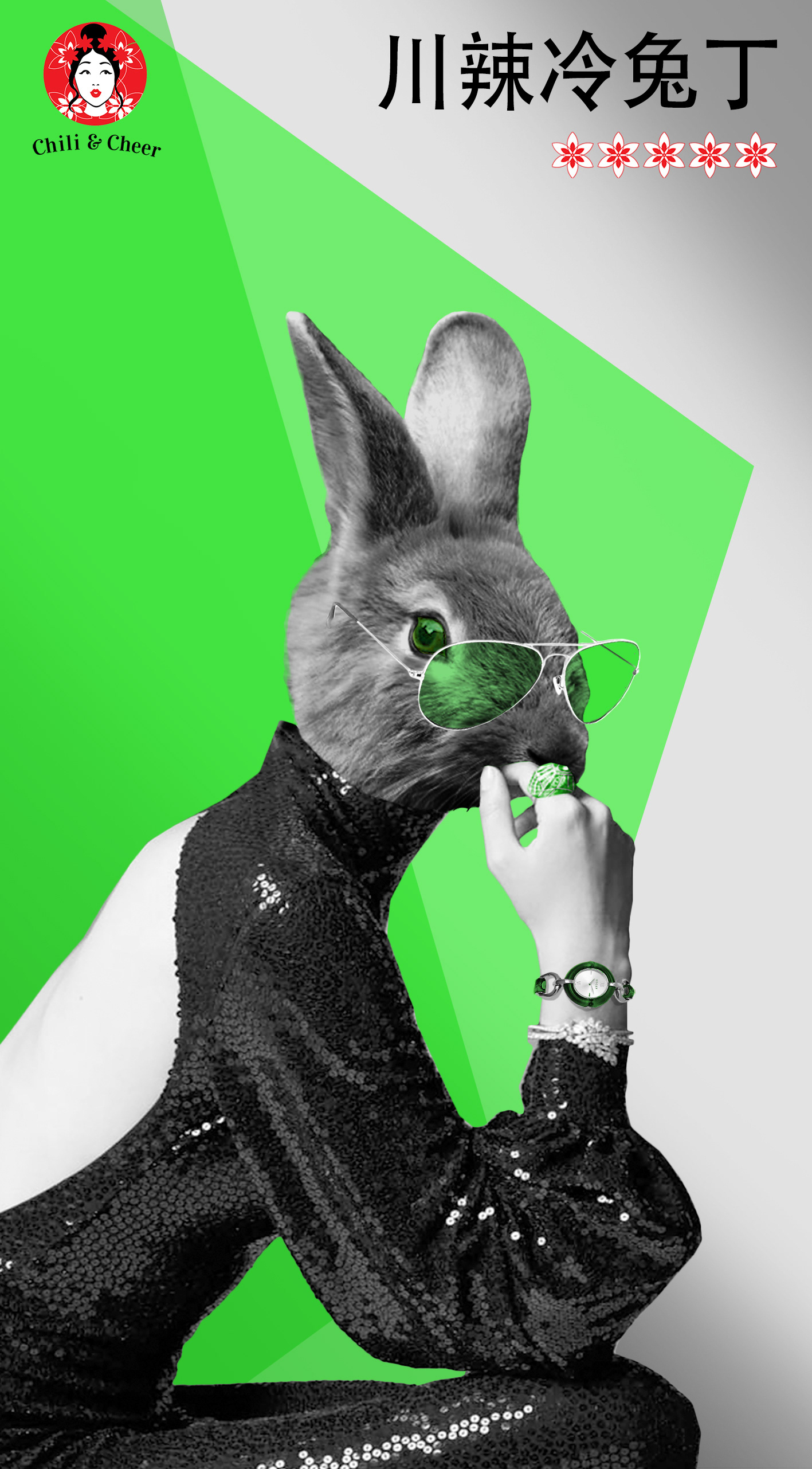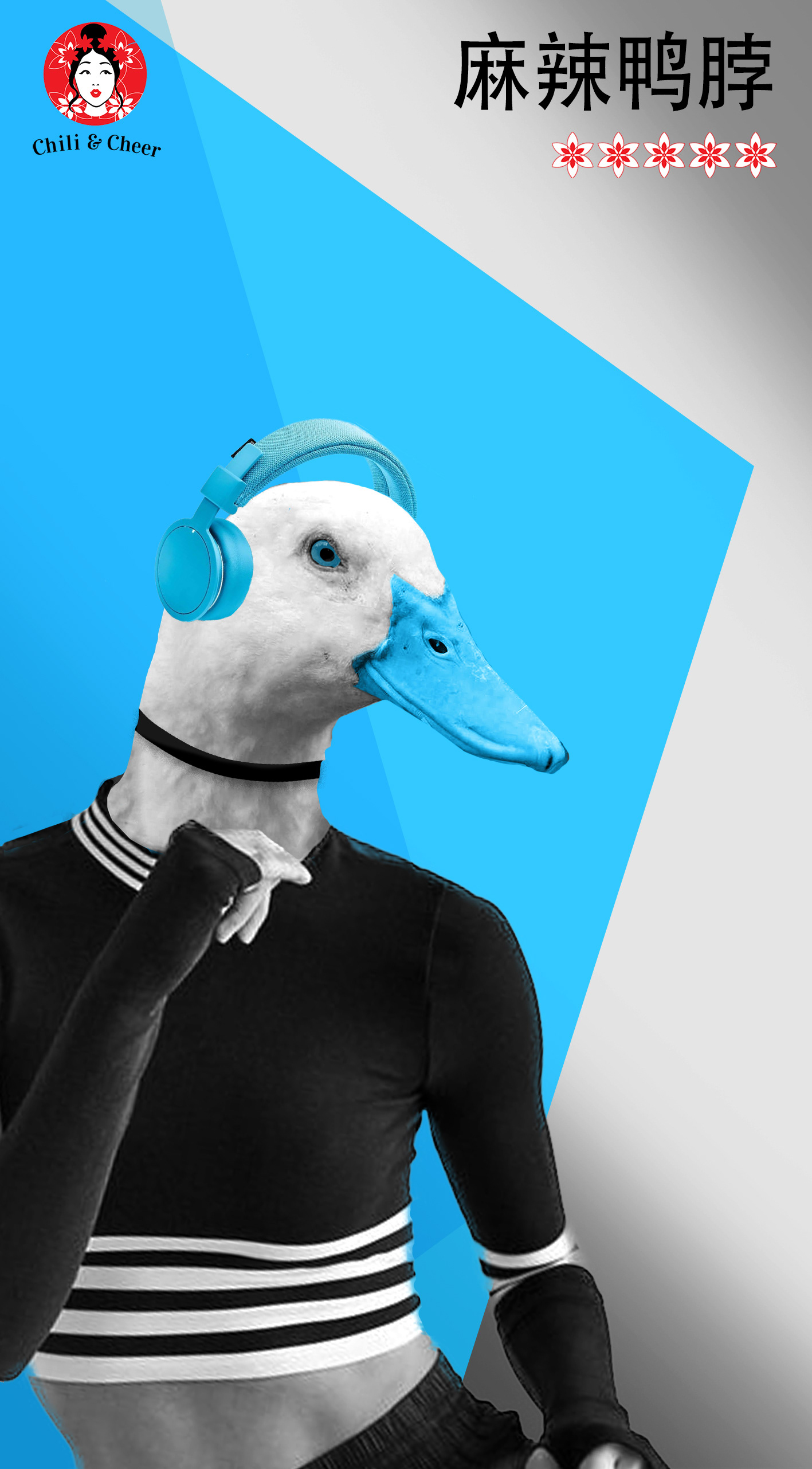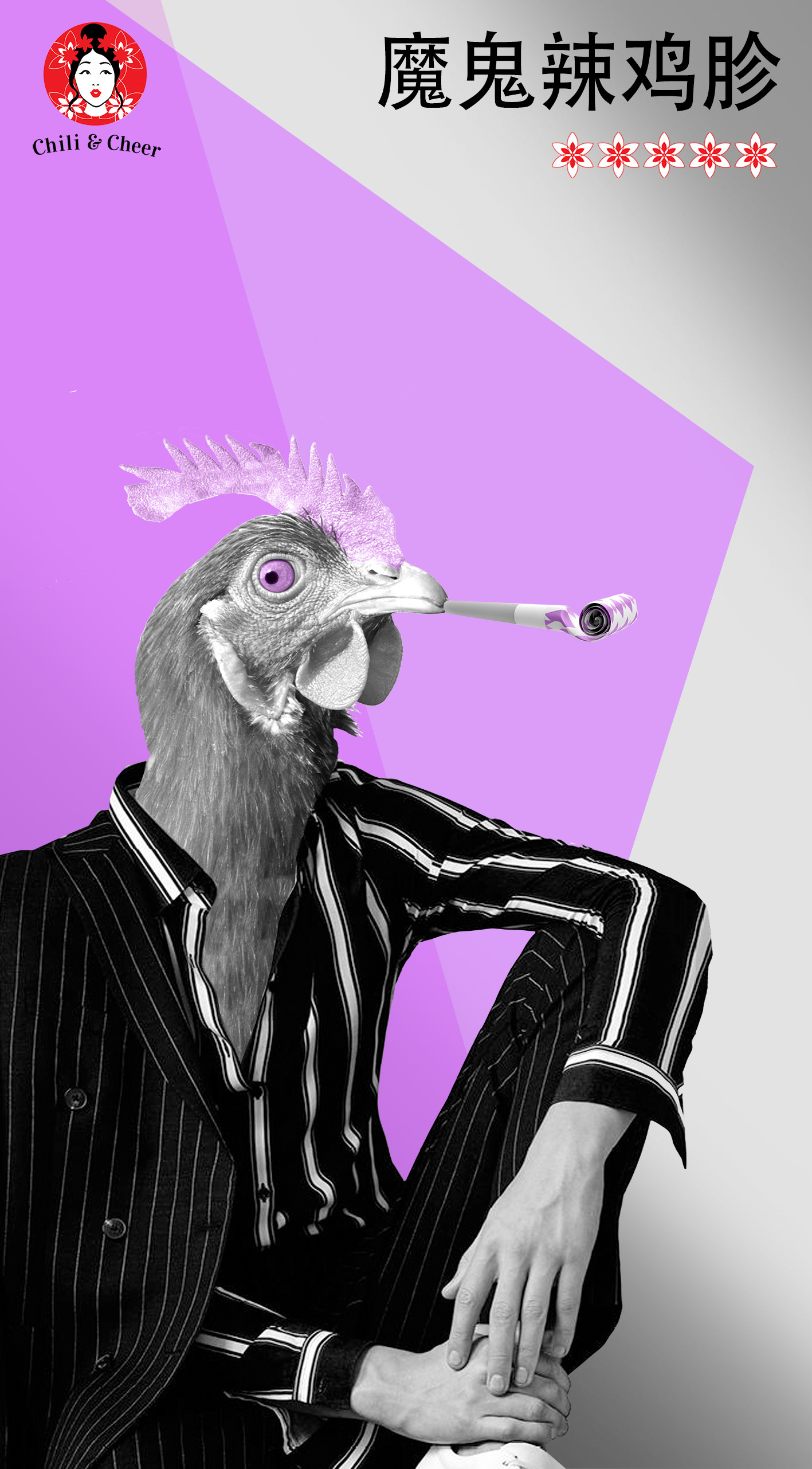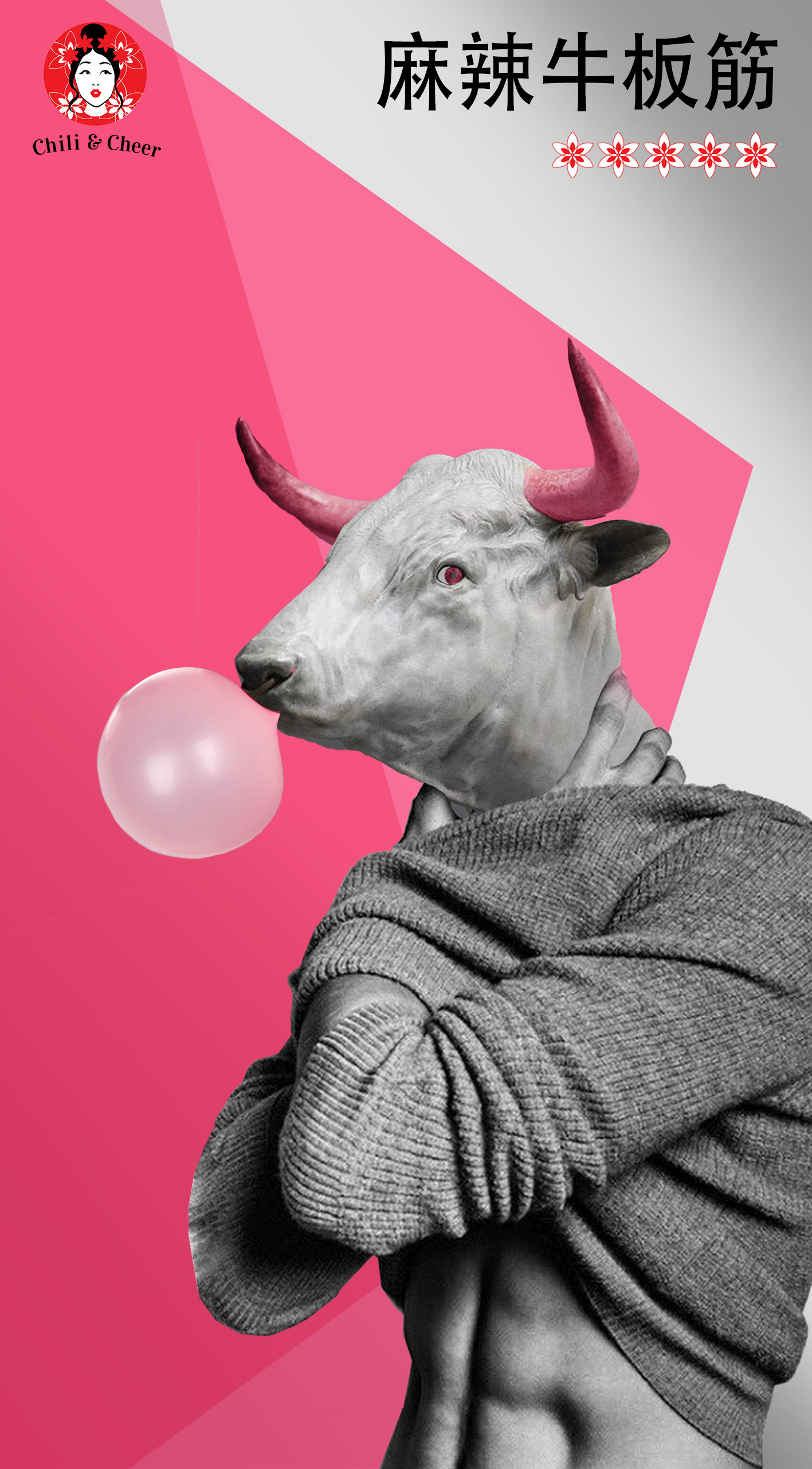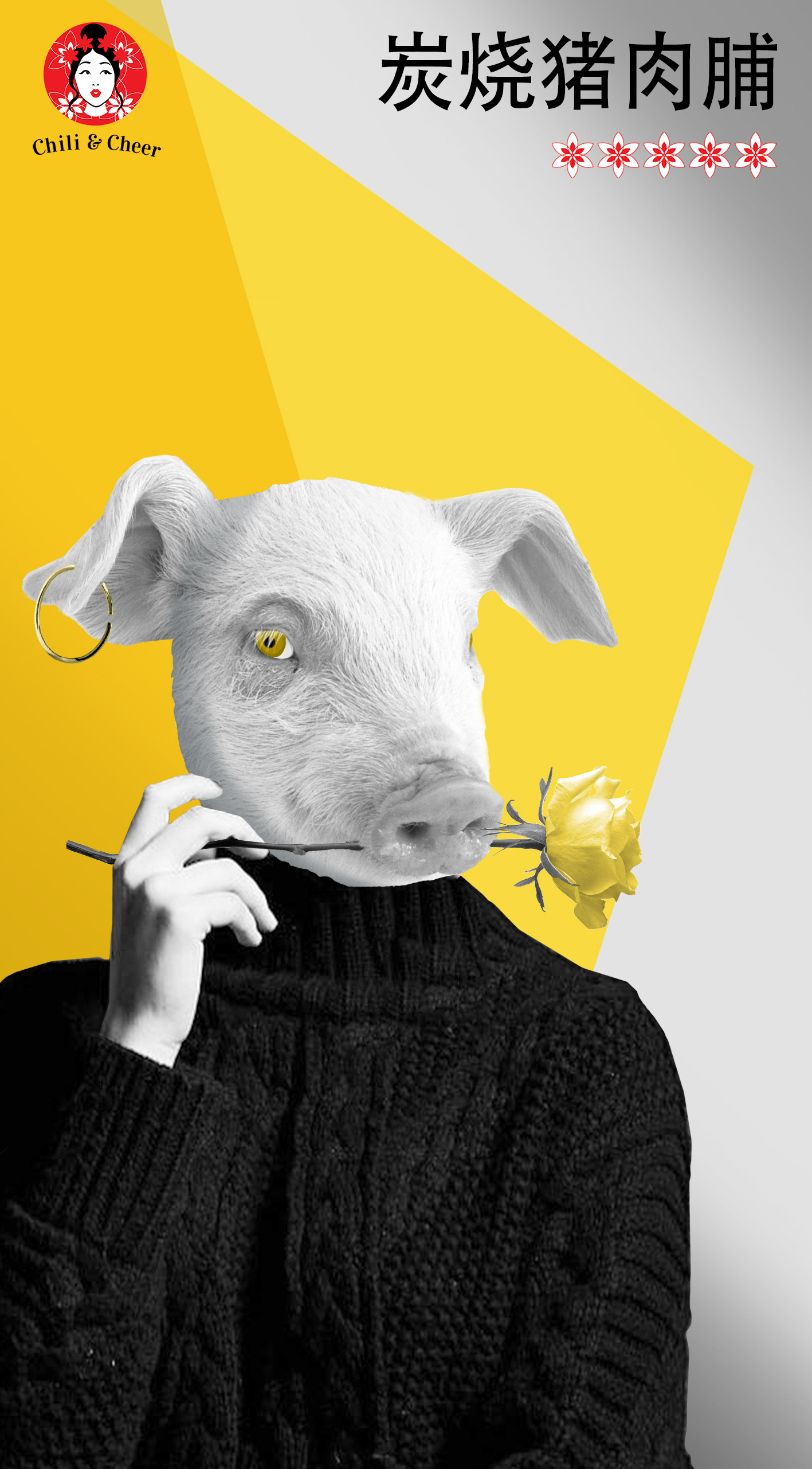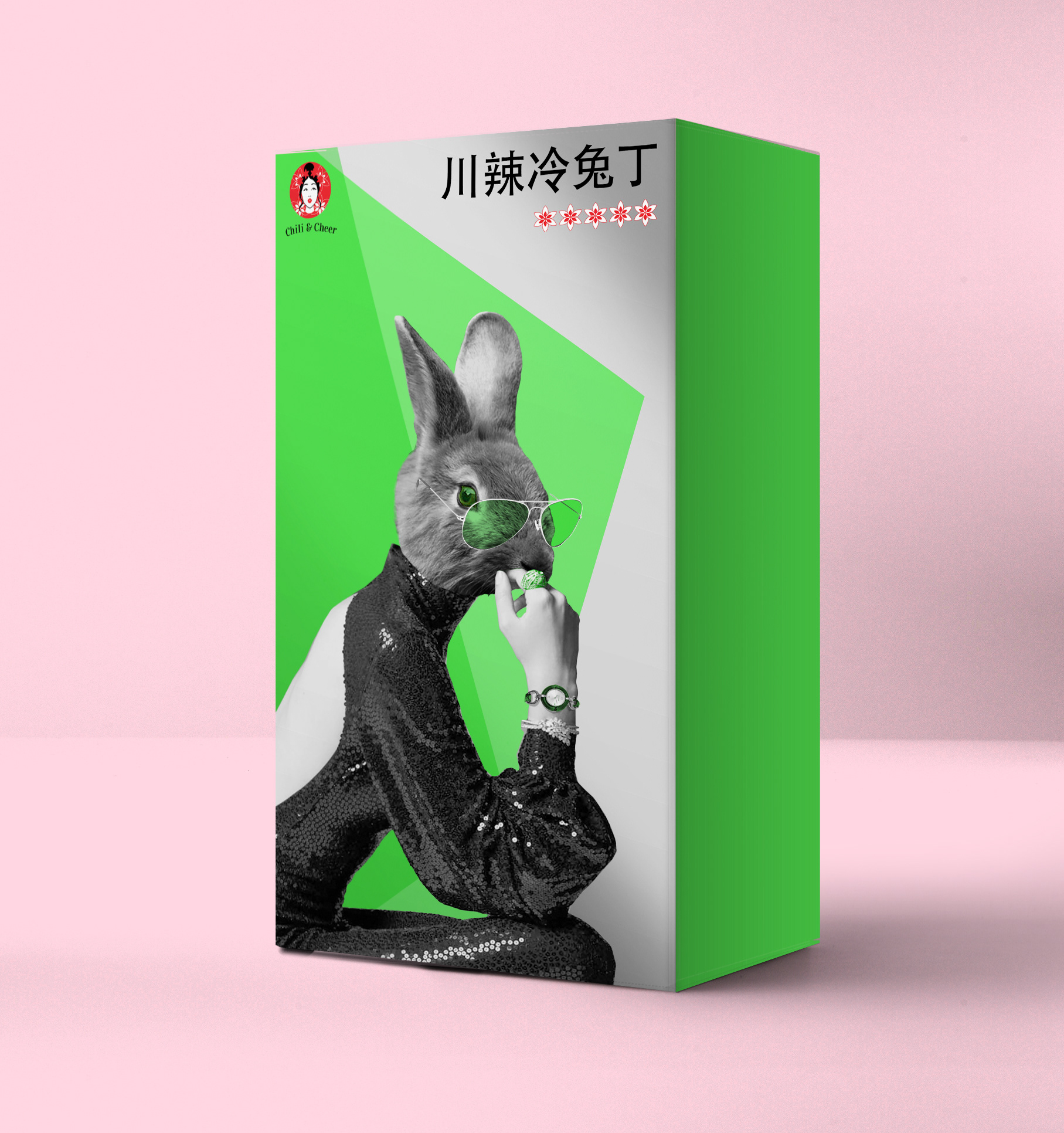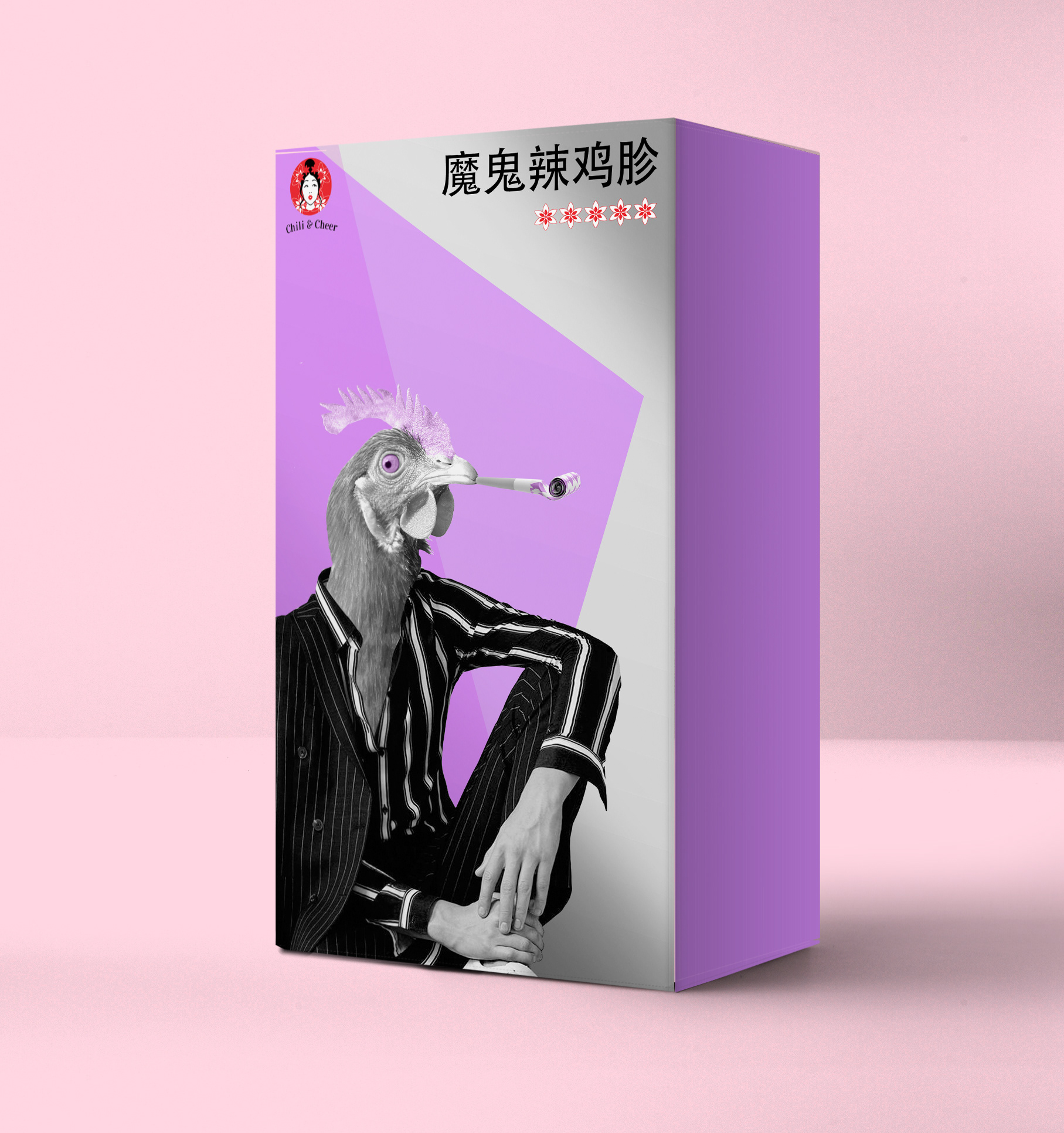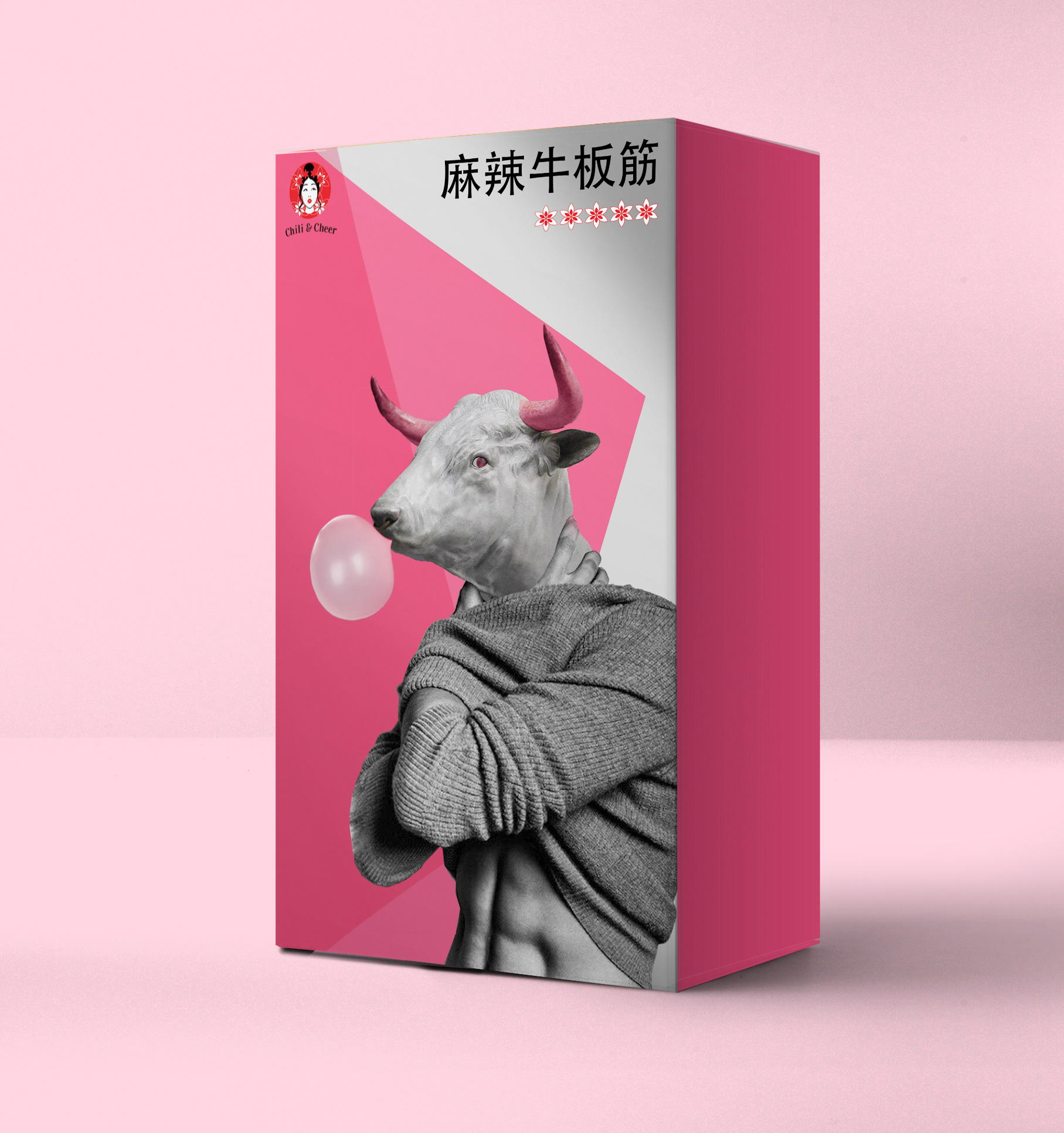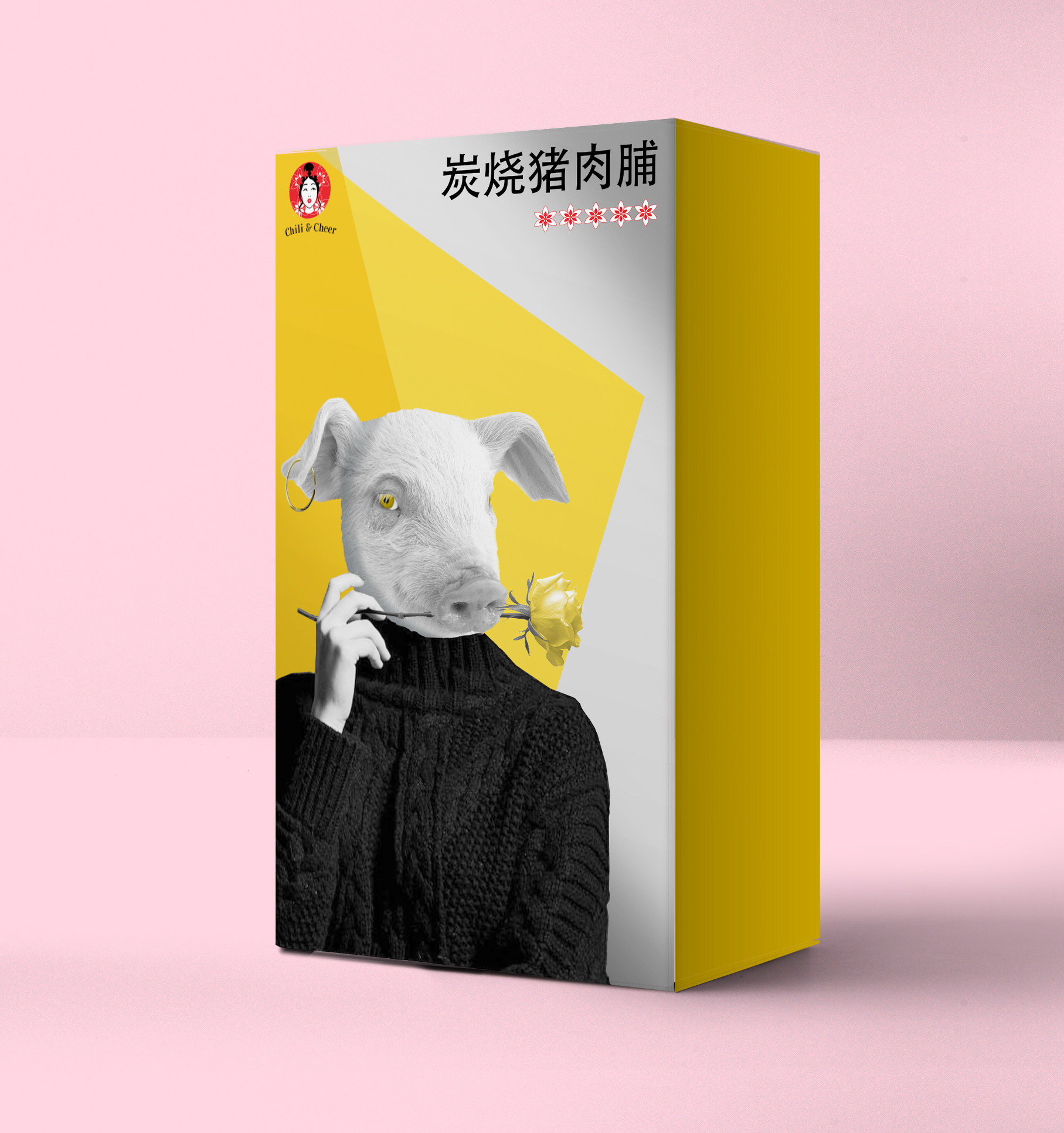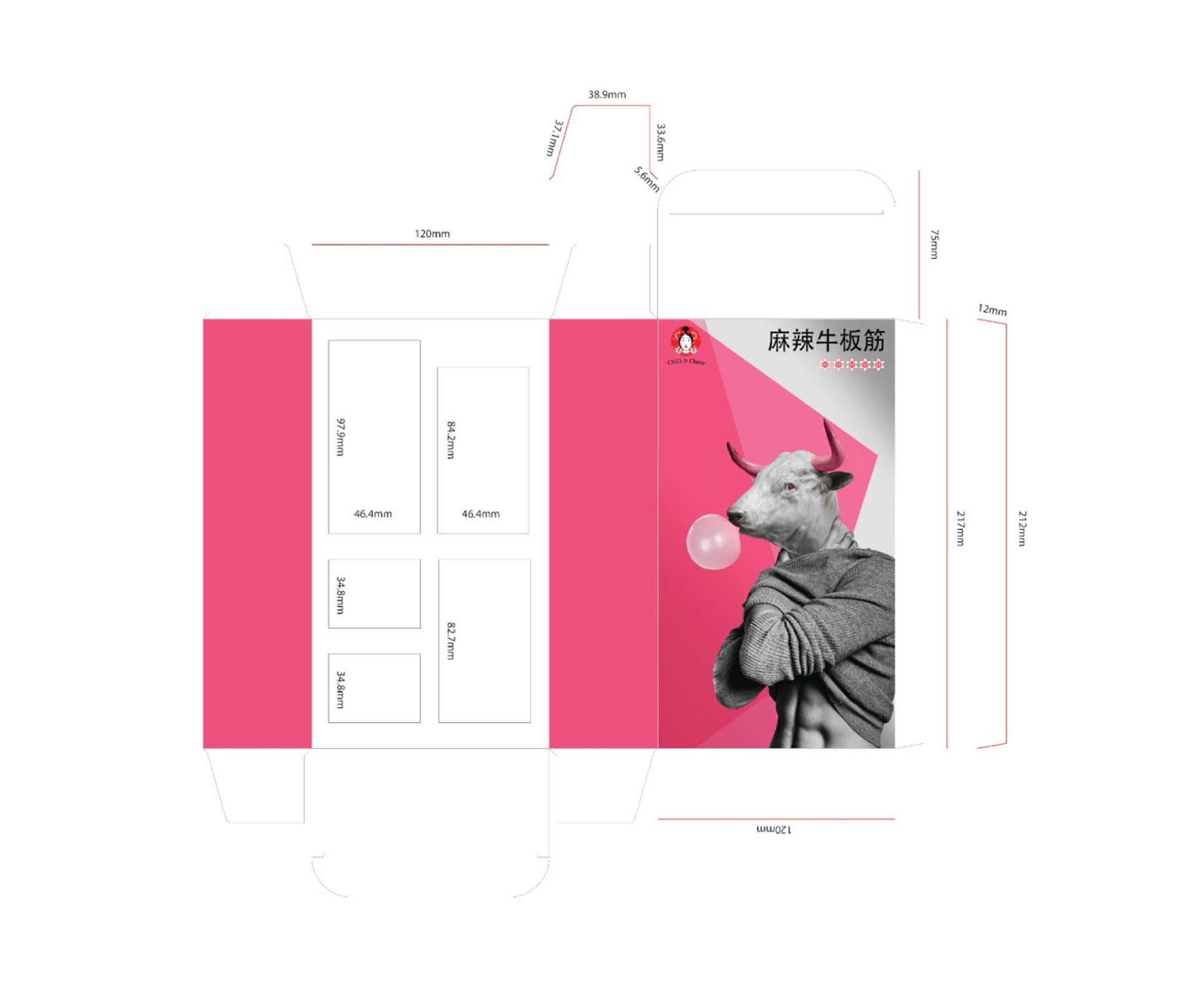 Target Audience: Young Adults
The design for this category layers modern sculptures of marine life in the background and in the foreground, 
a model figure layered with classical style sculptures.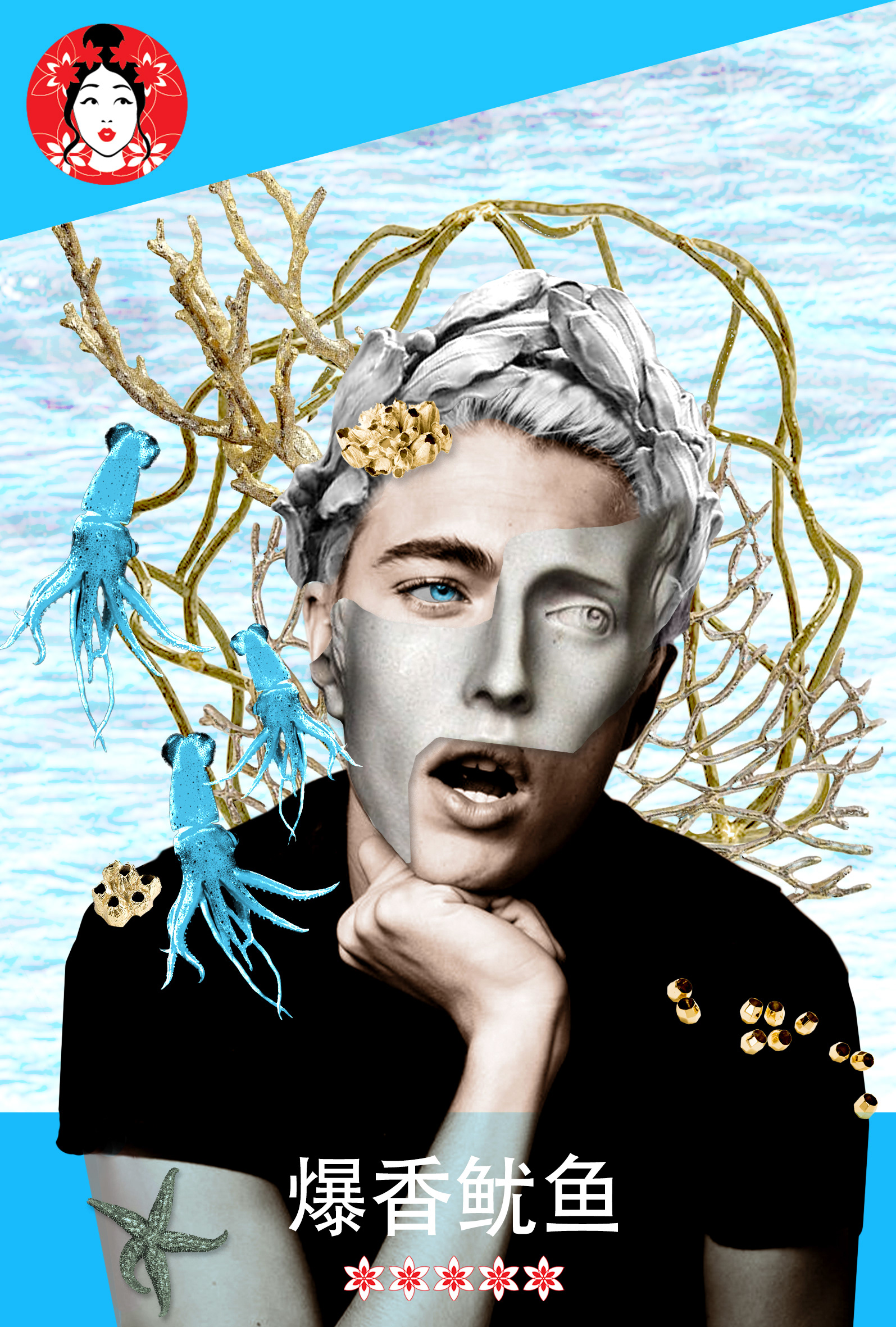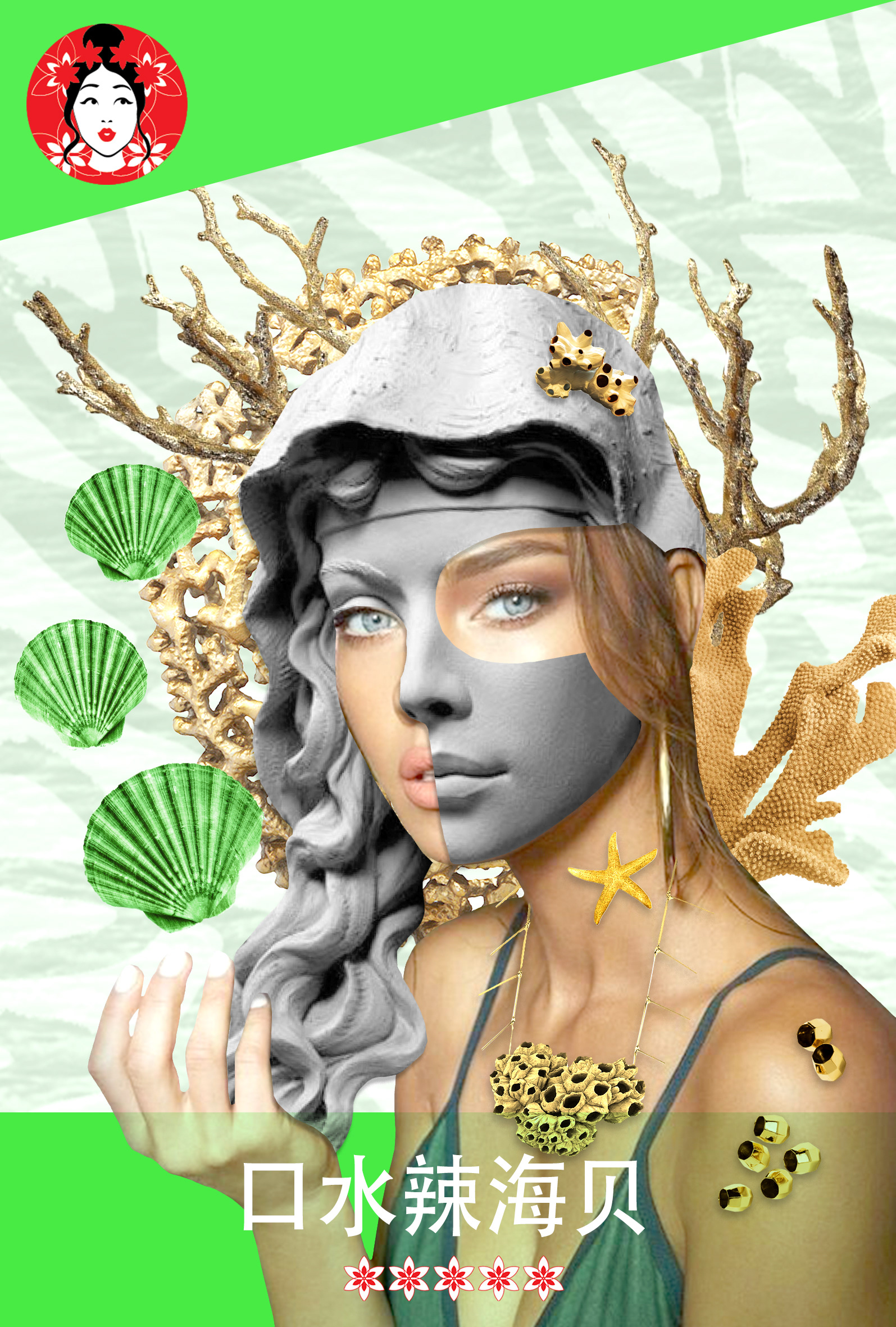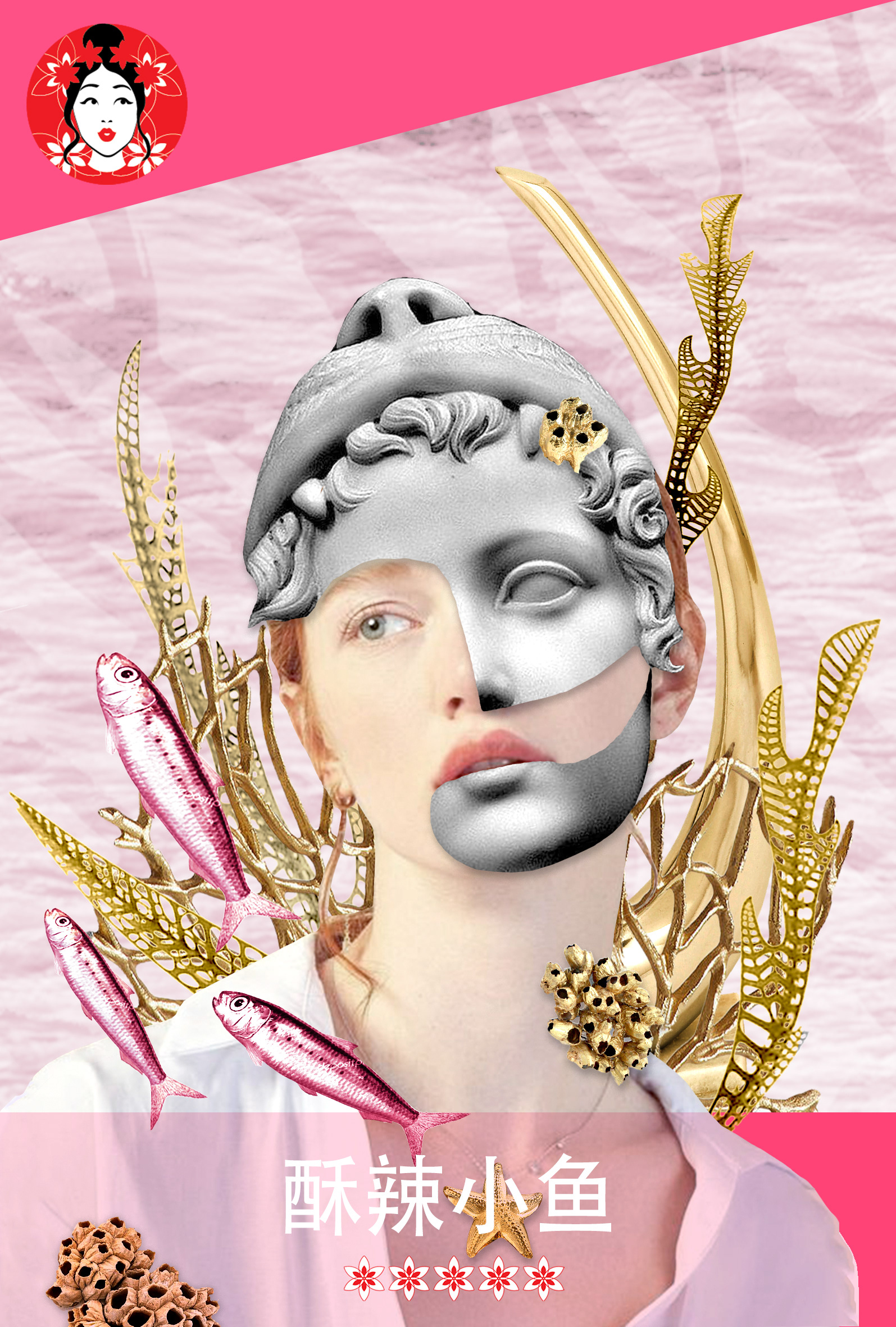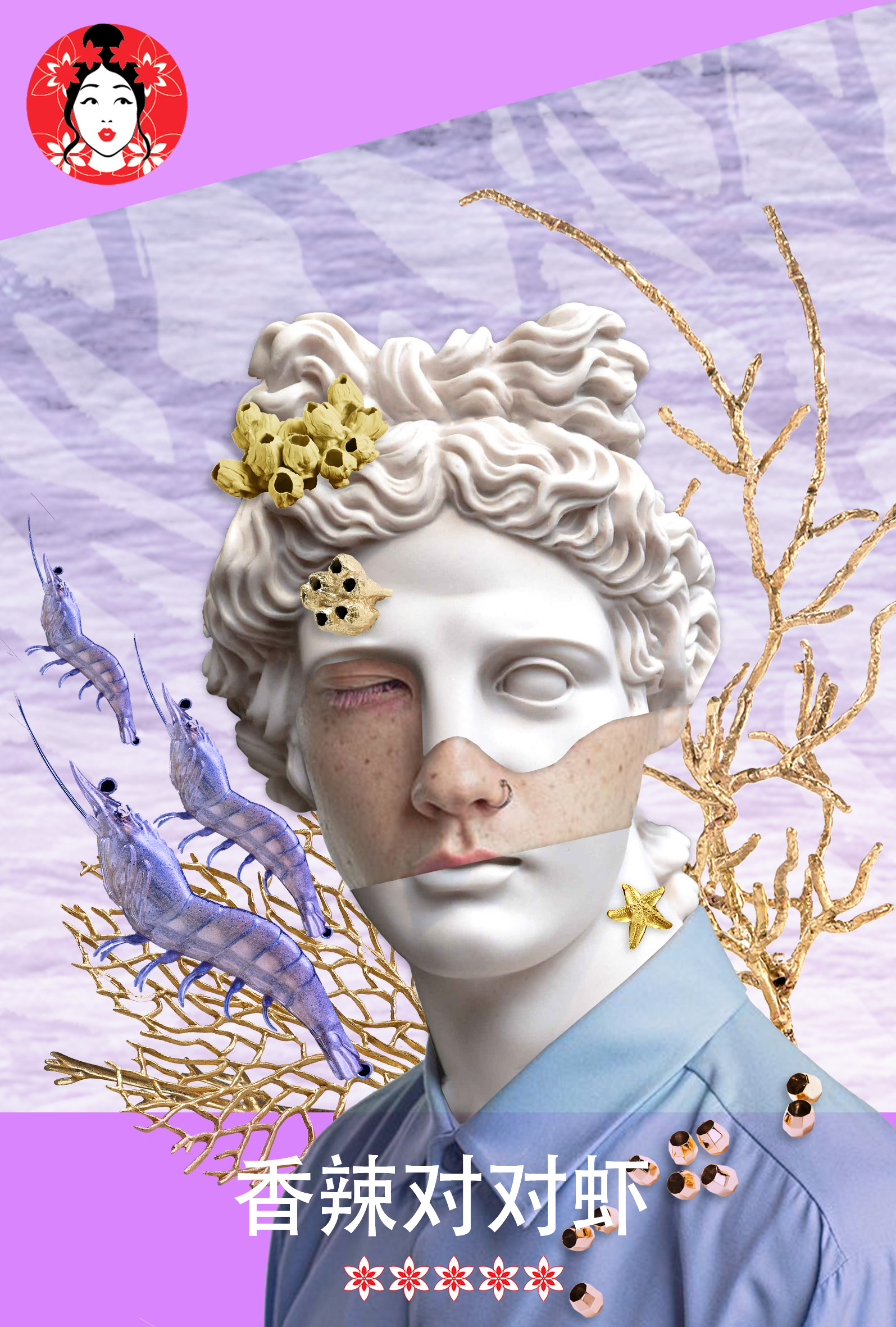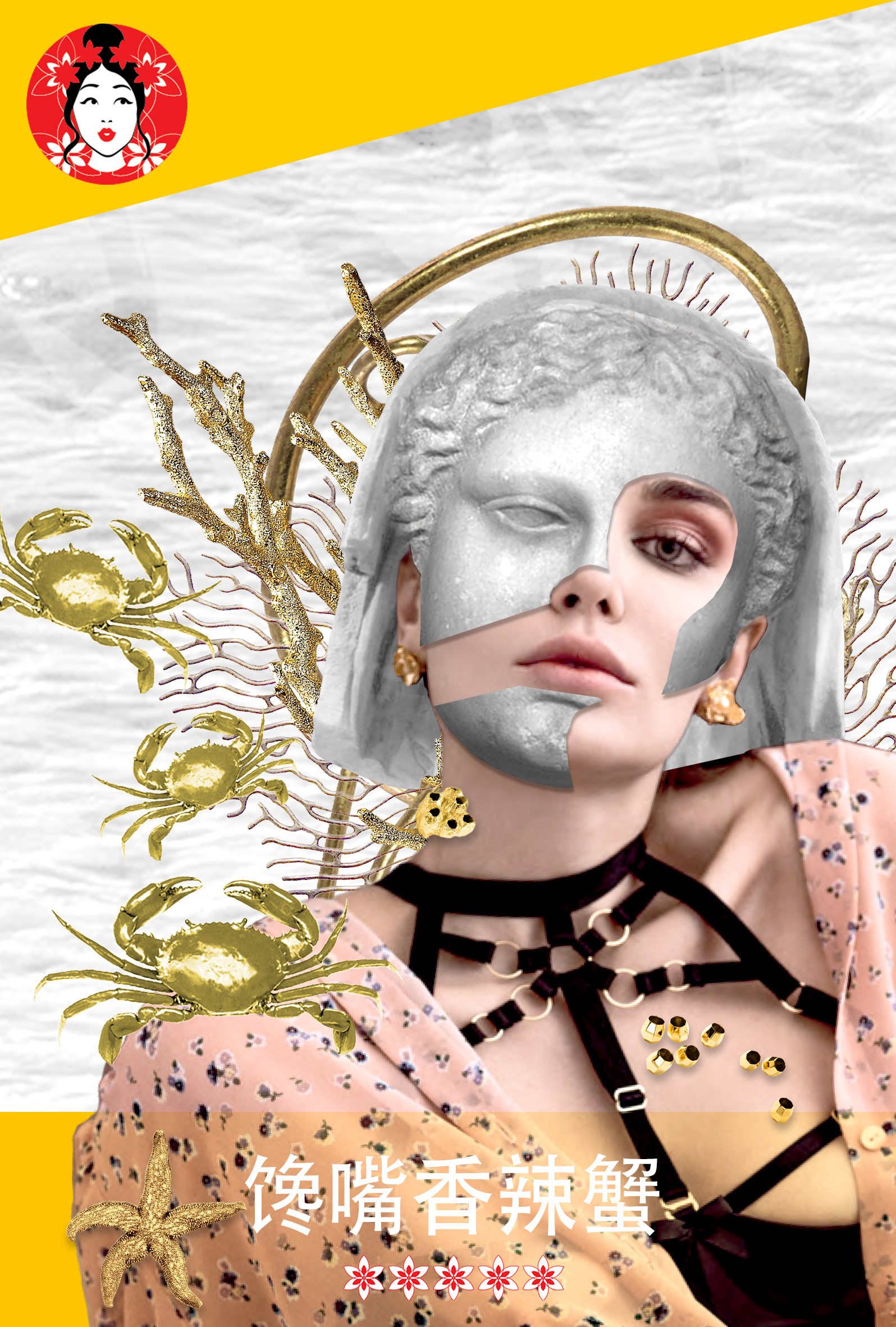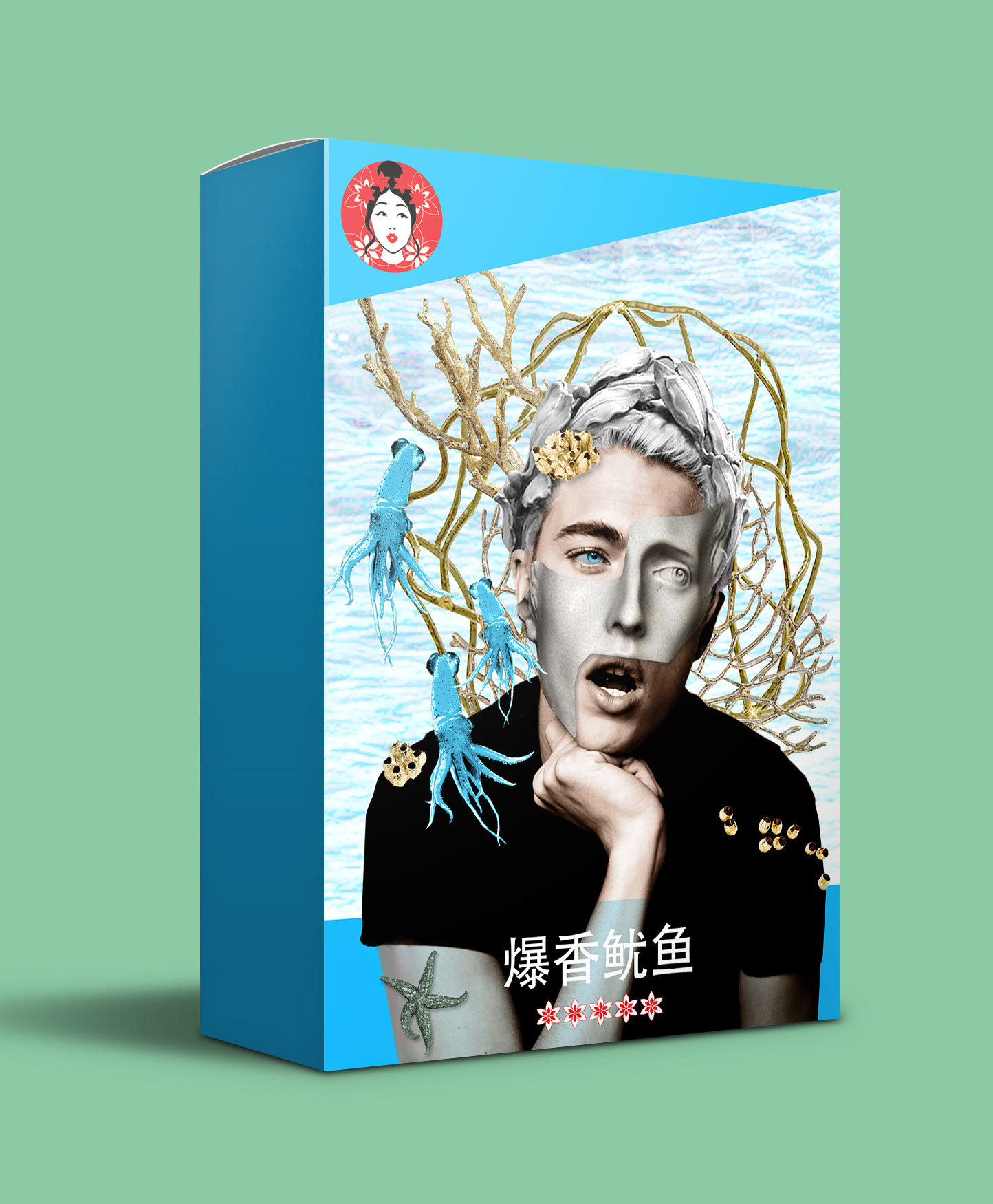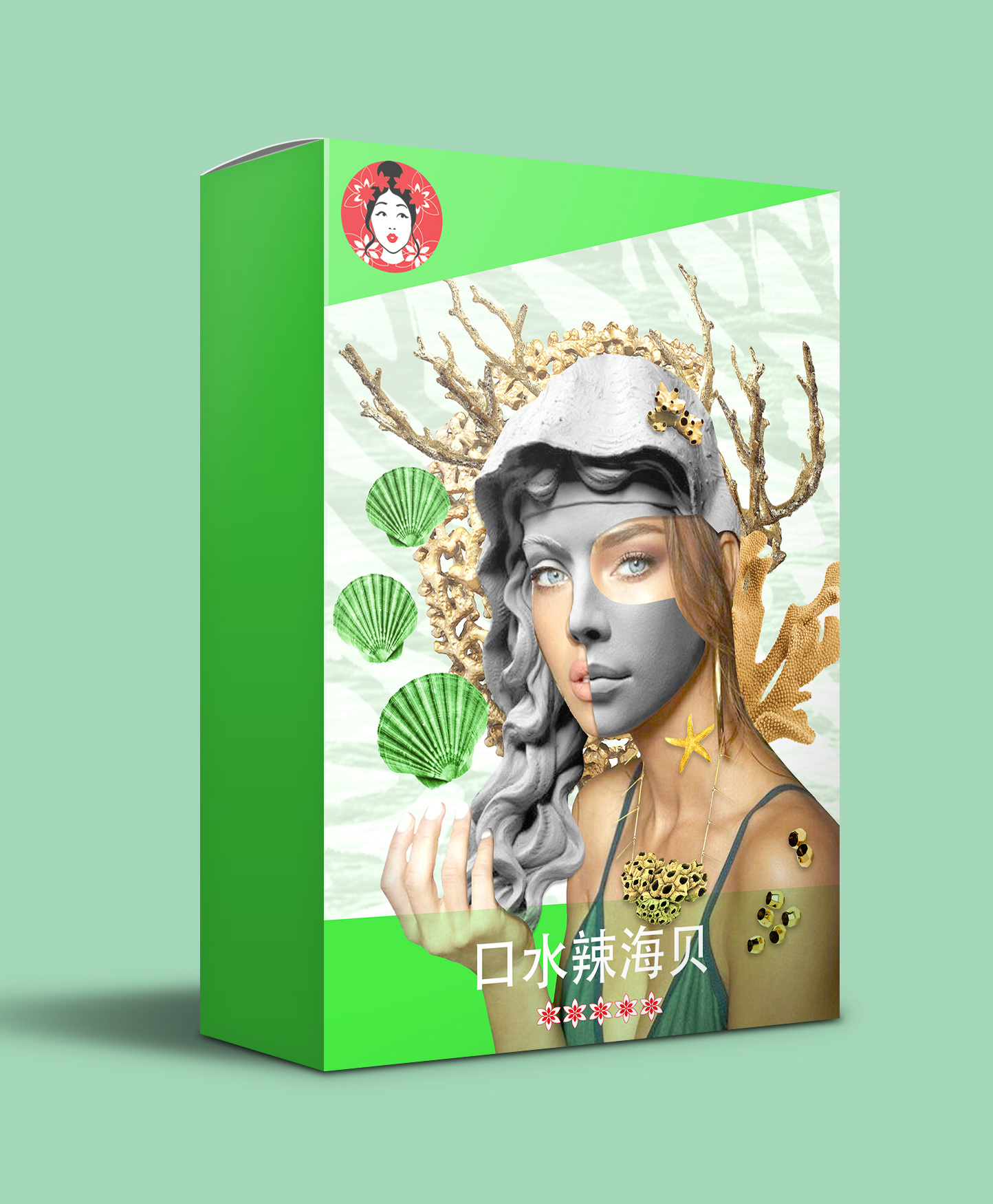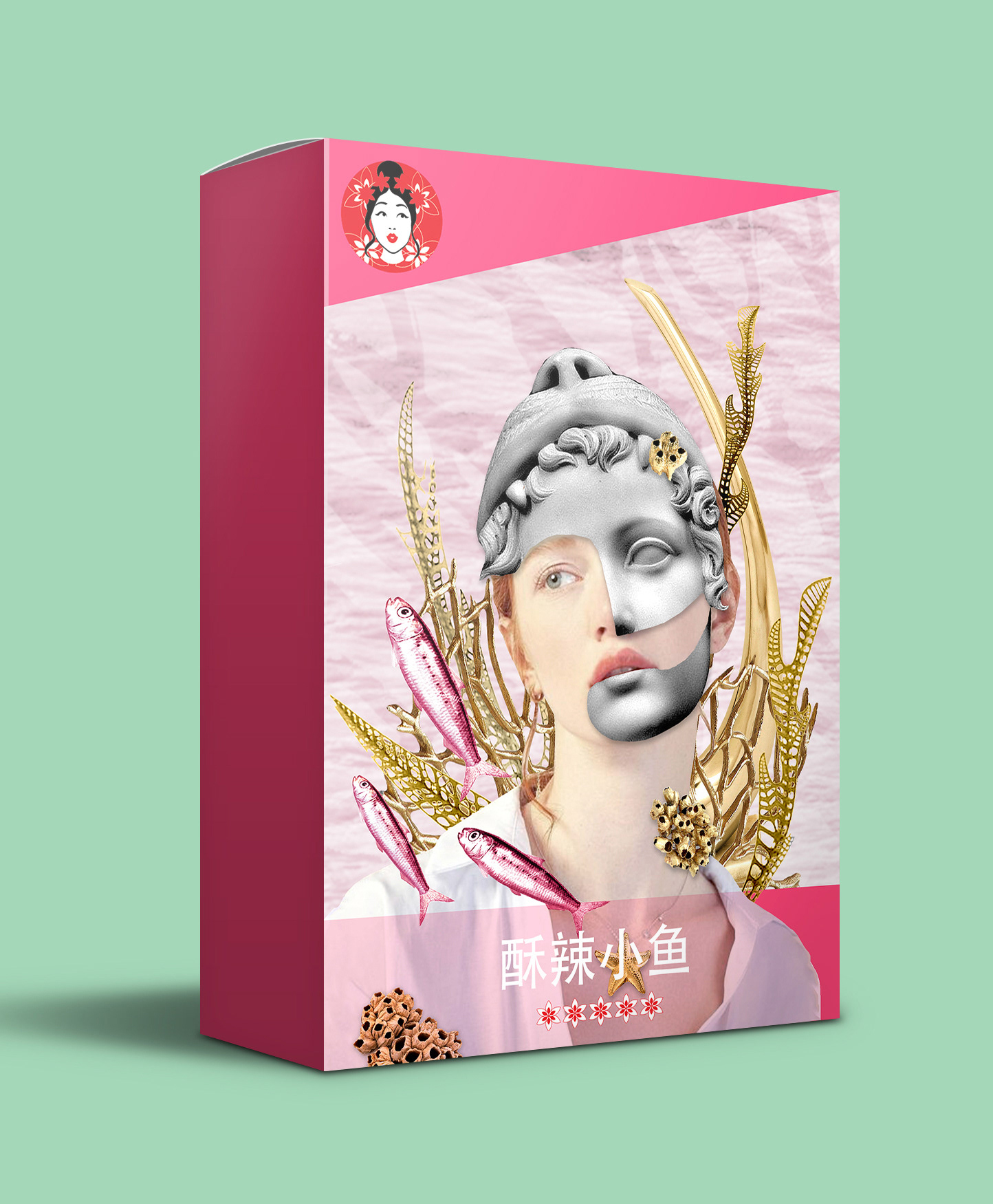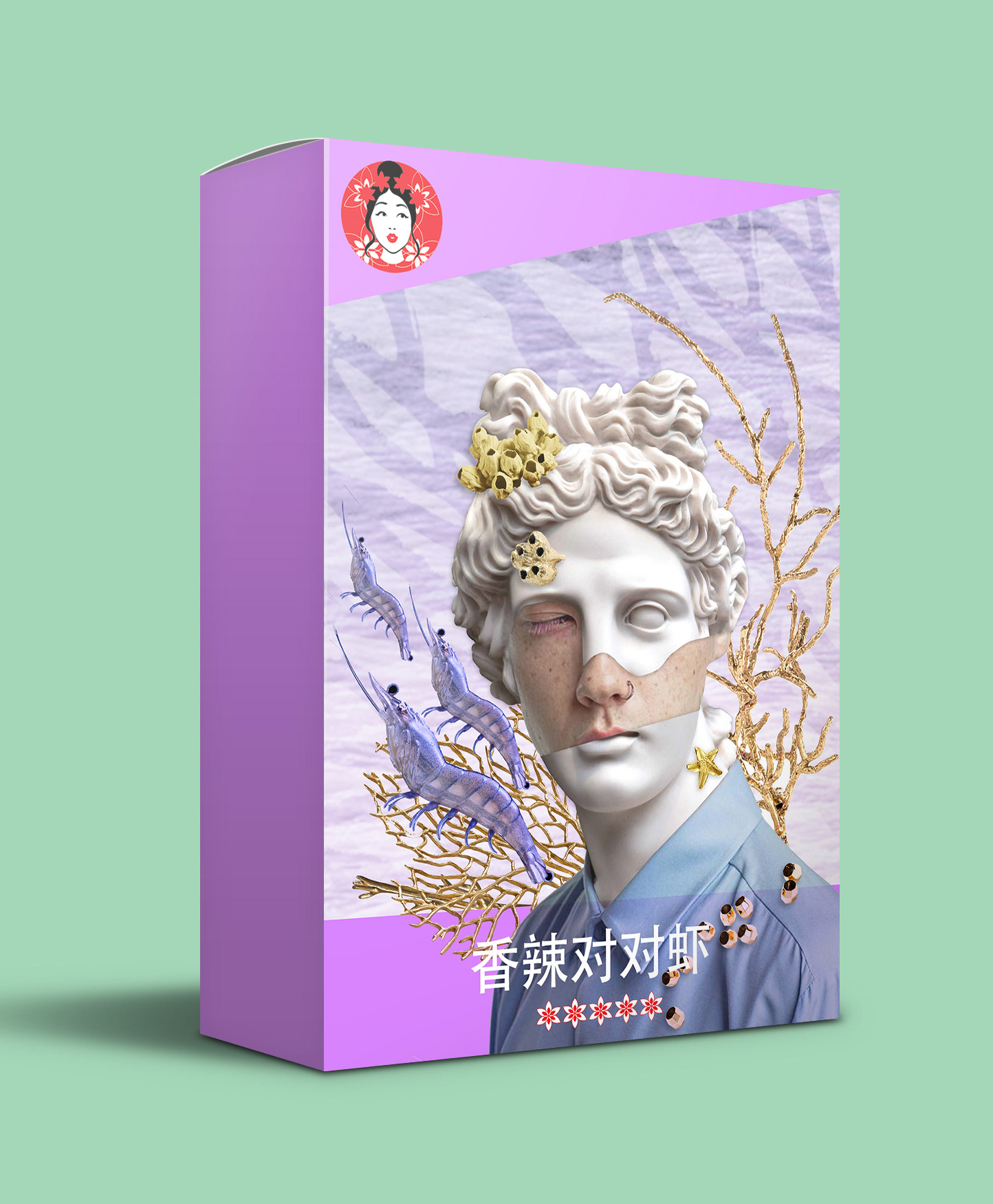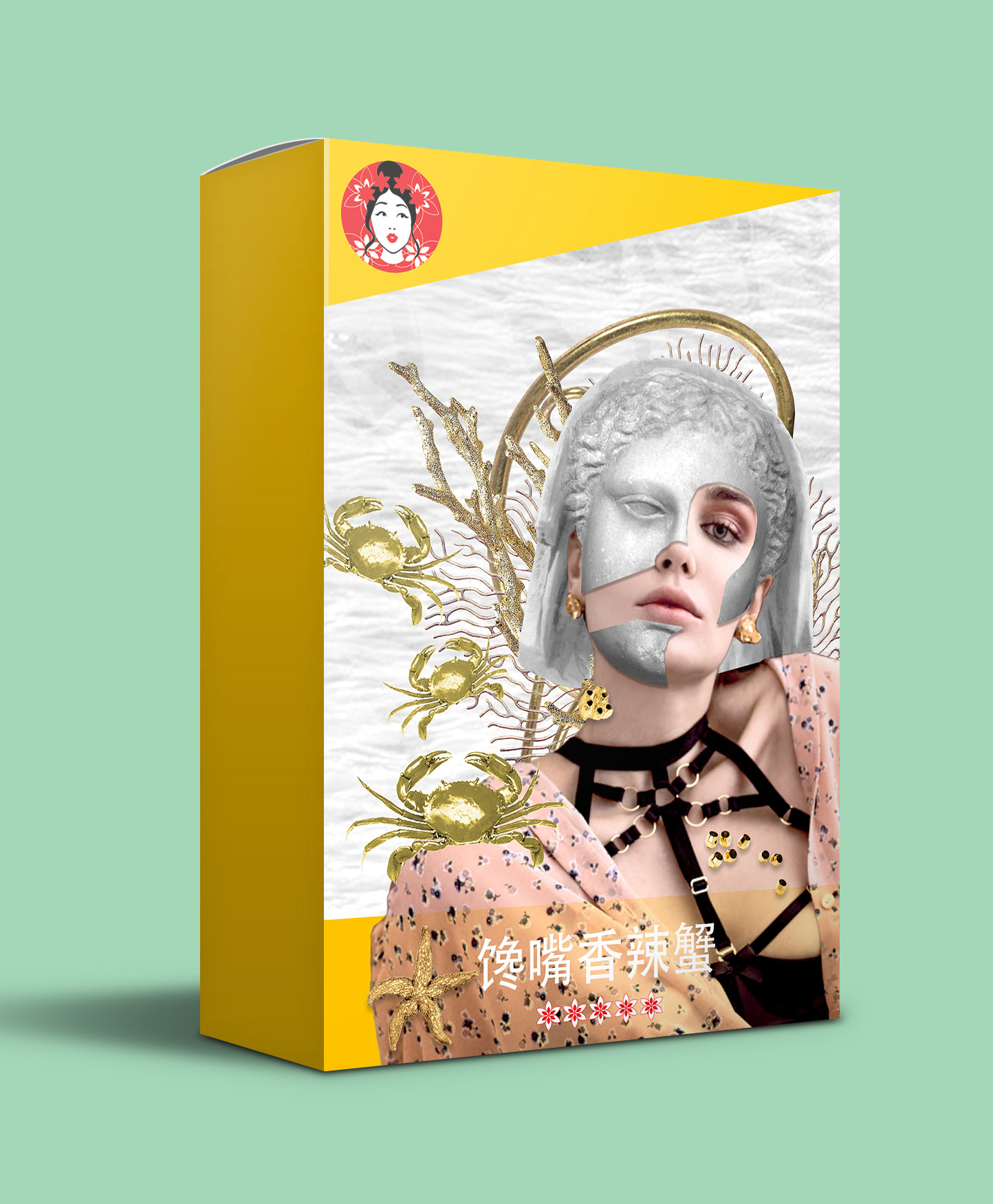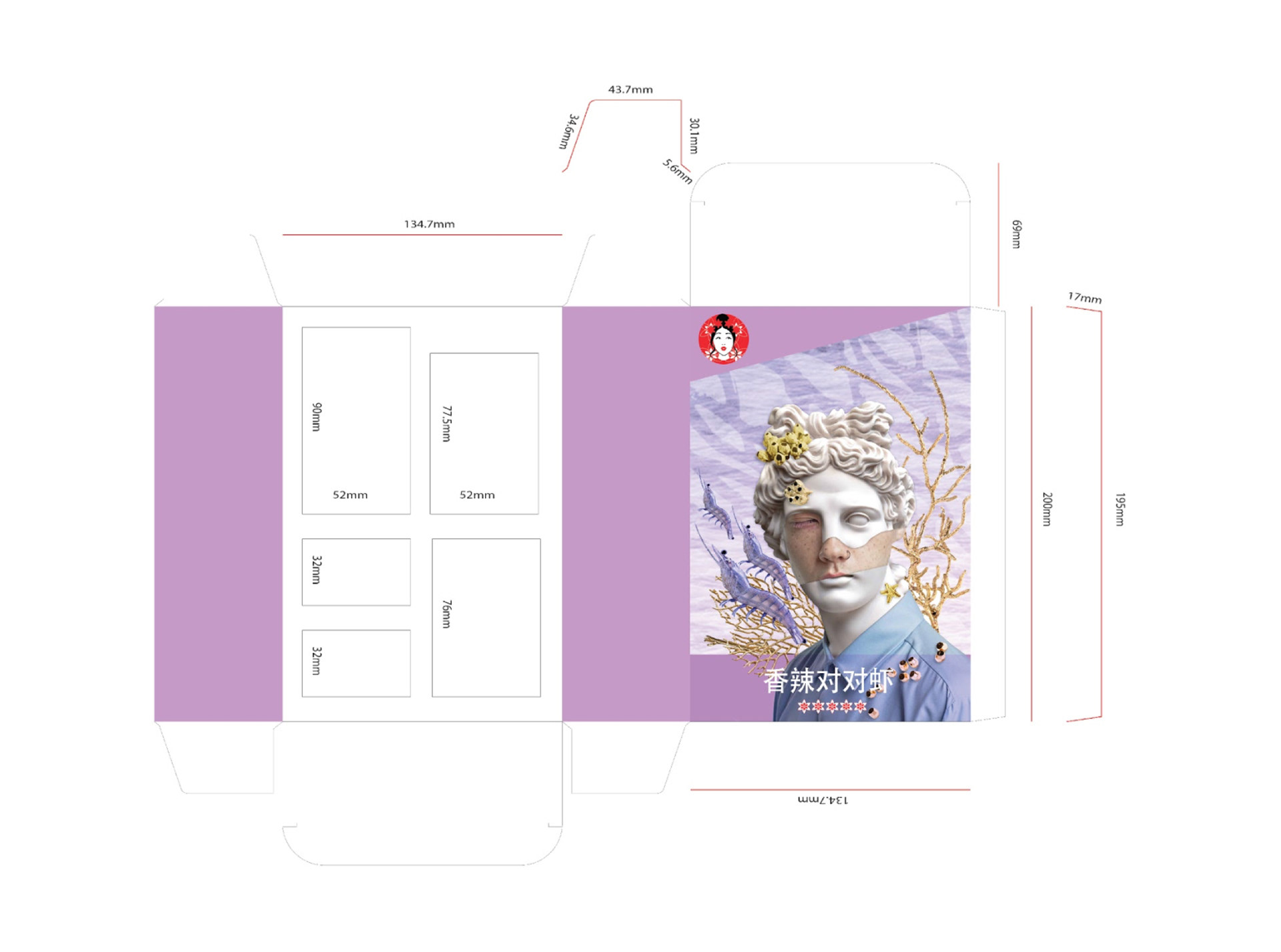 Target Audience: General, Family, Women
This category is a flavor base powder that one can add to their broth or soup to add additional flavors. As this type of food product is vastly popular in China, the design needs to be very eye-catching. The style juxtaposes a Pop art style with classical, etched and painted styles.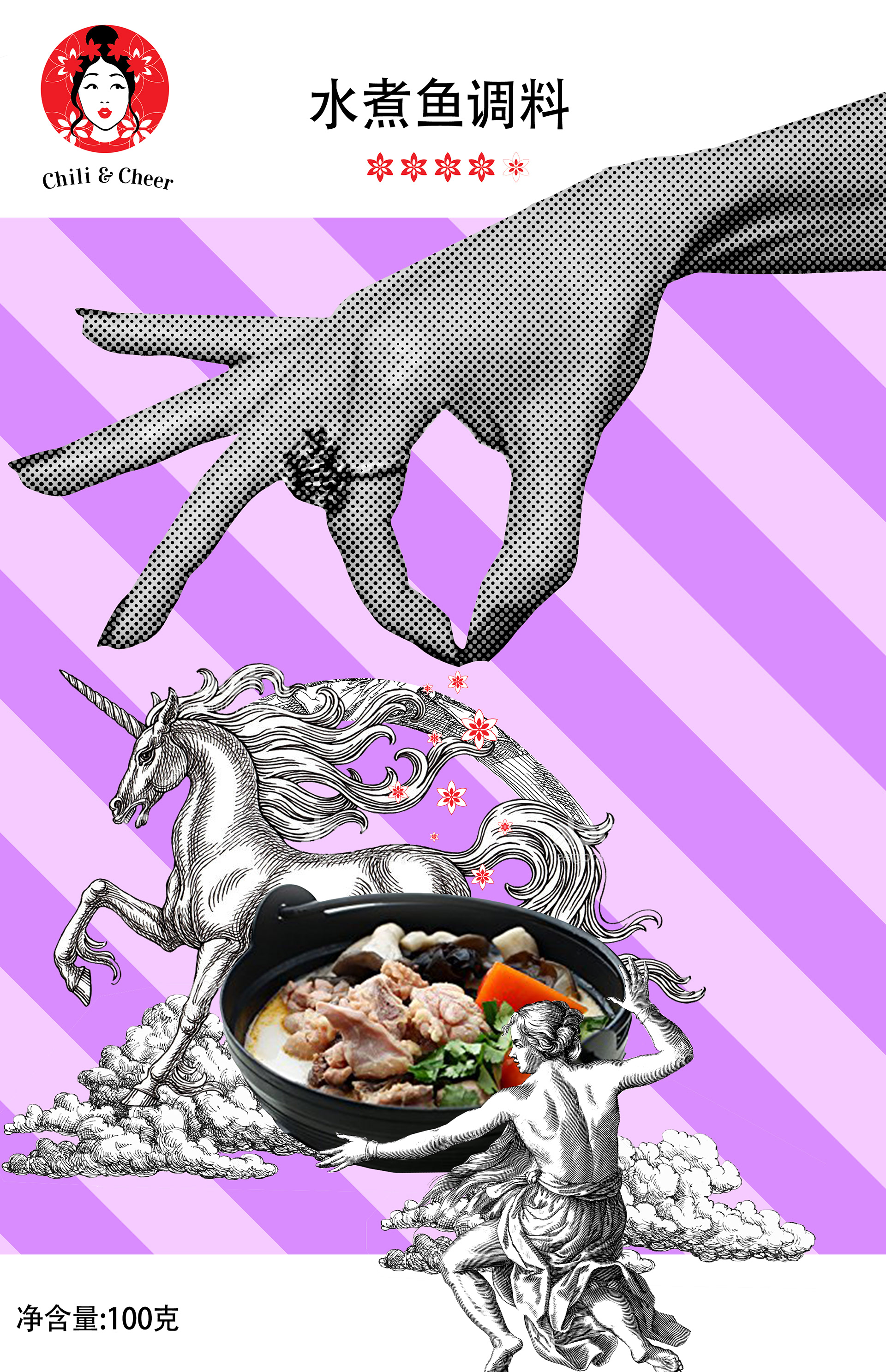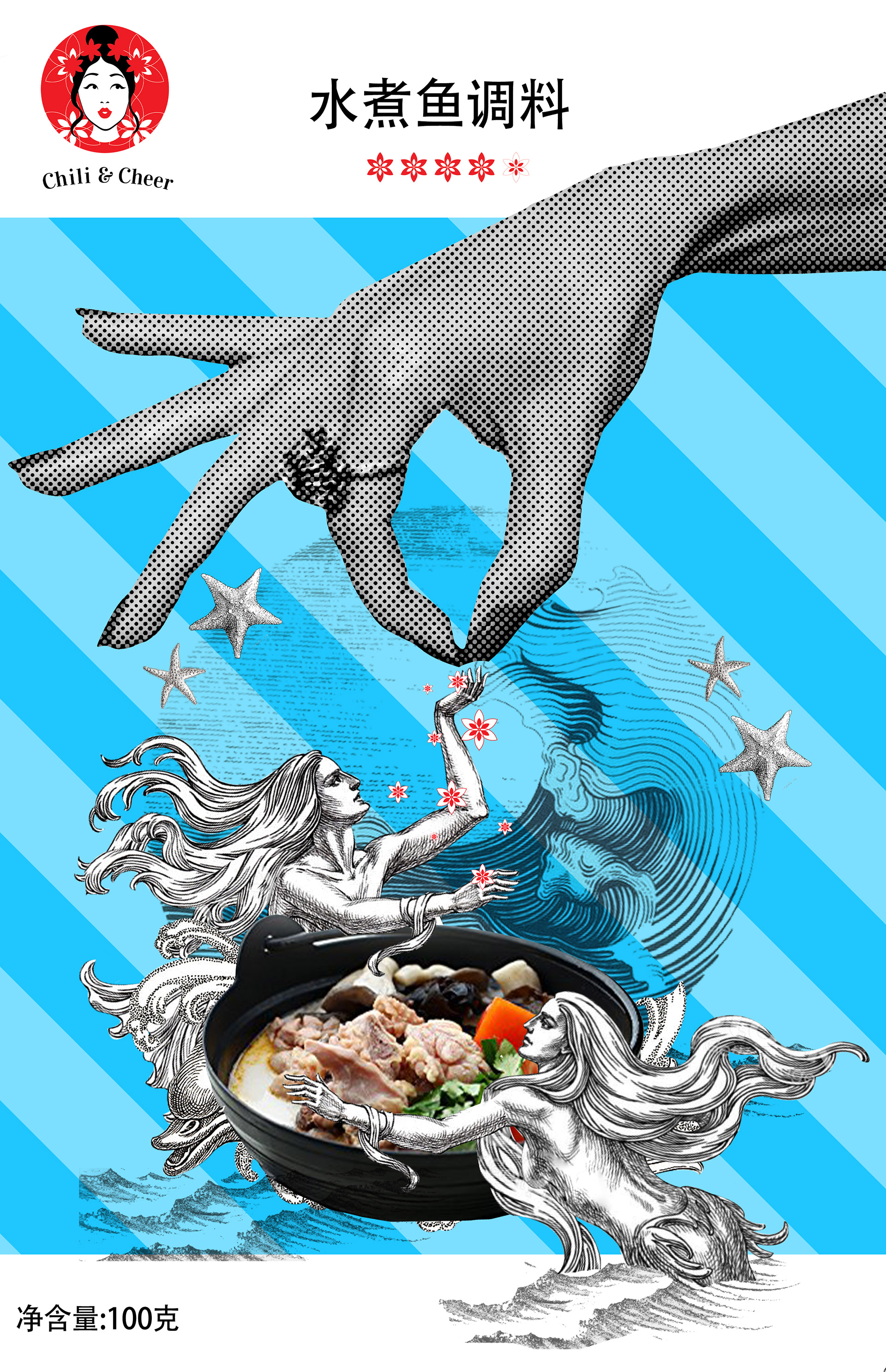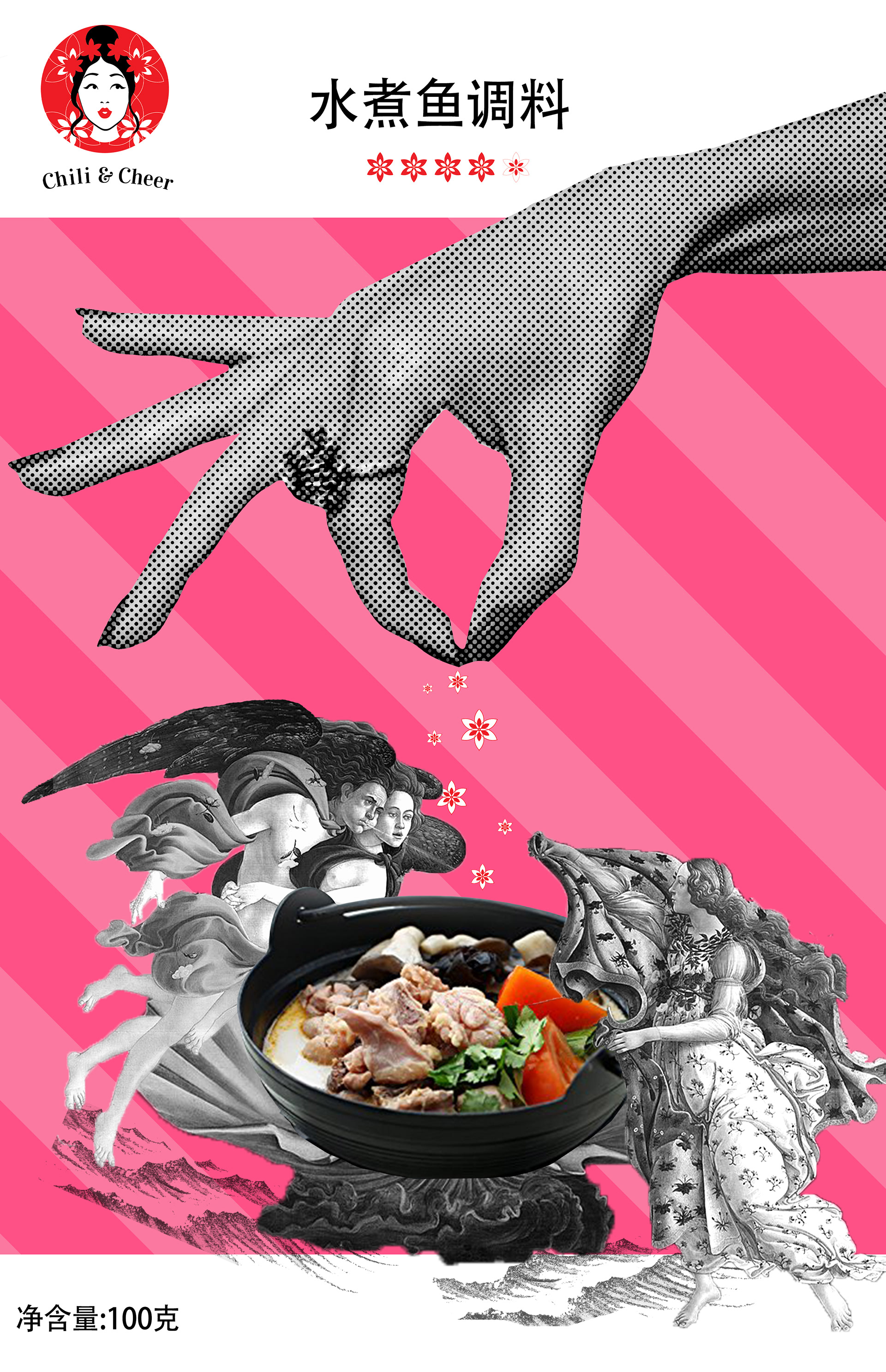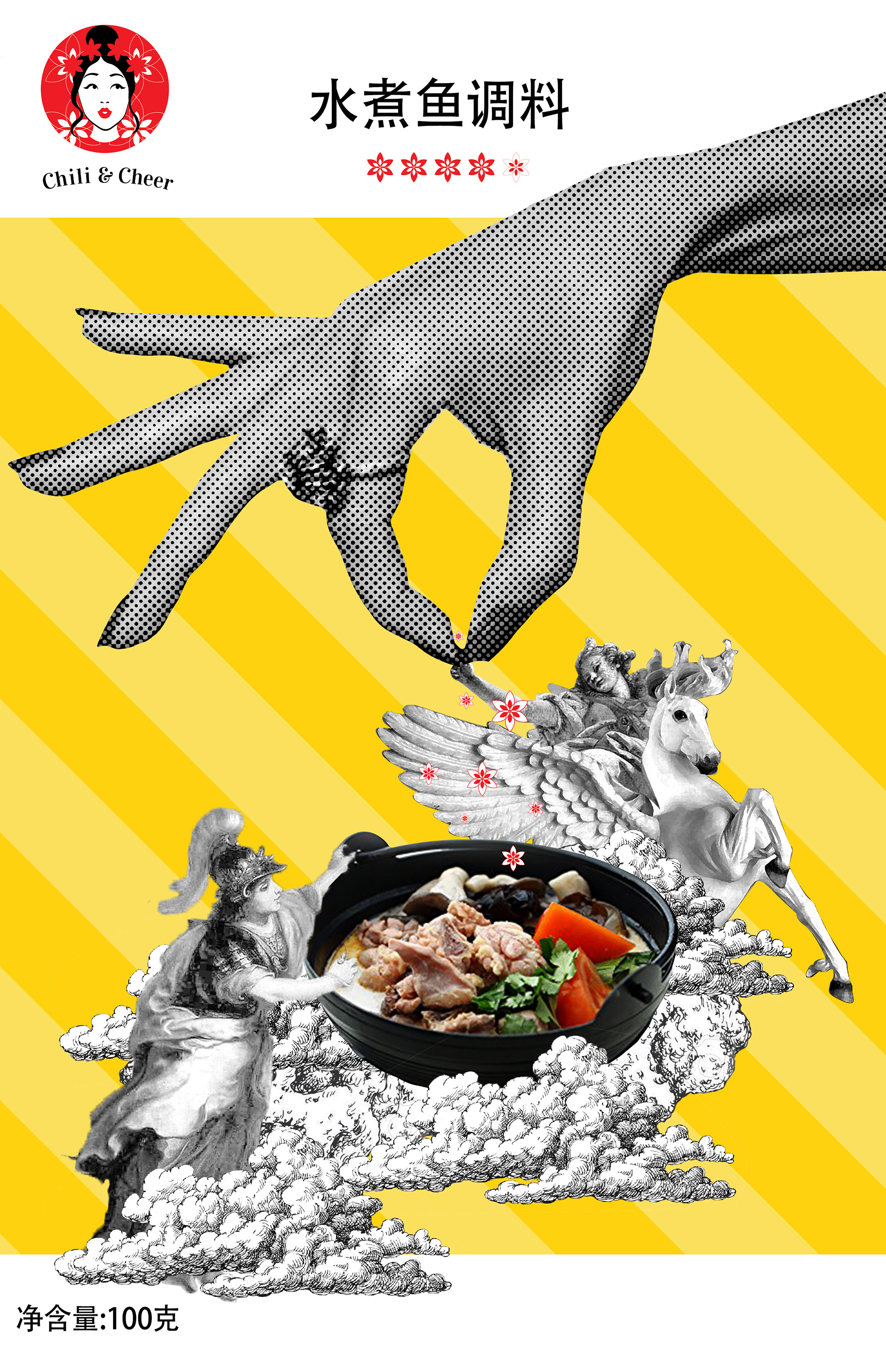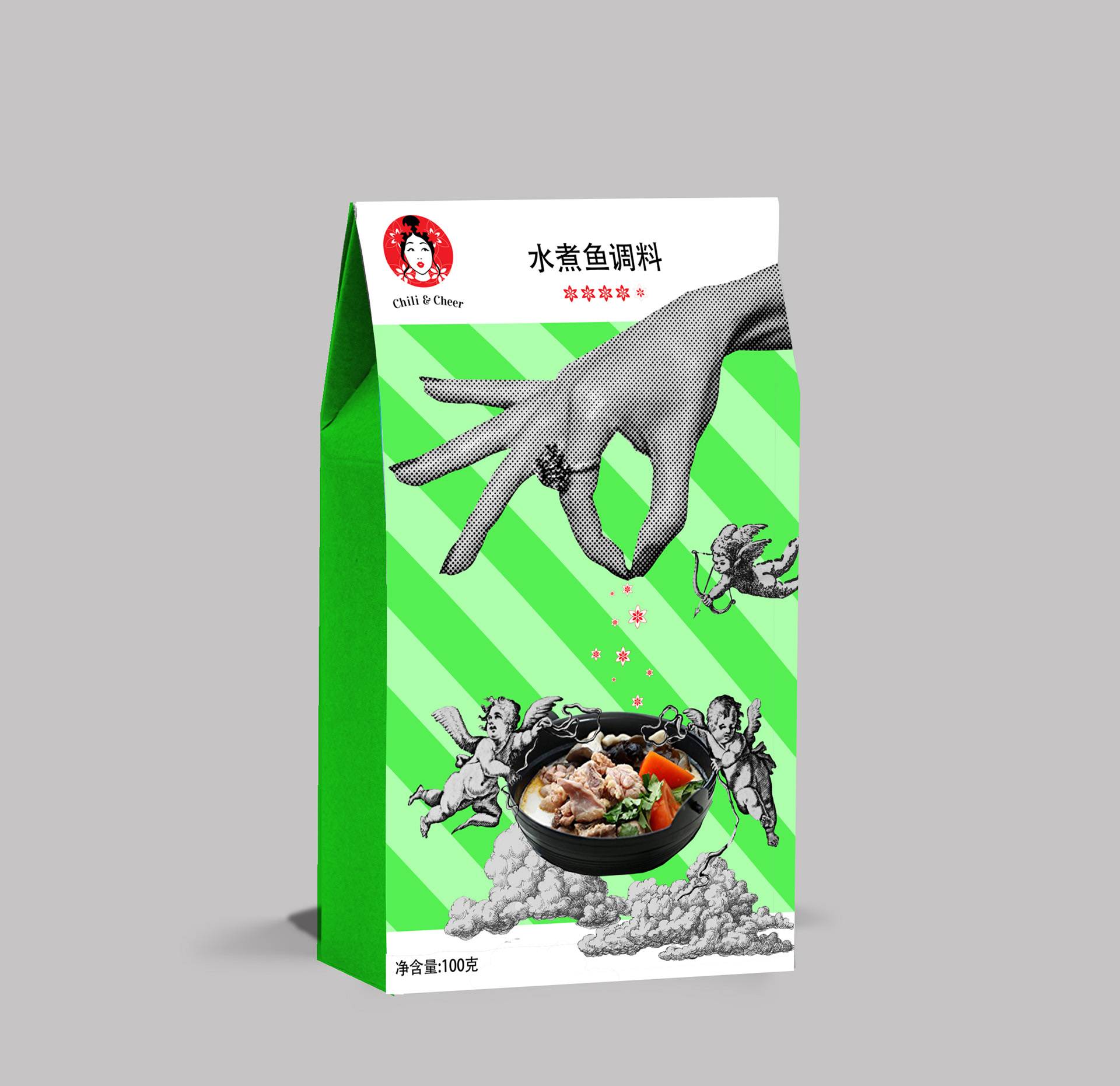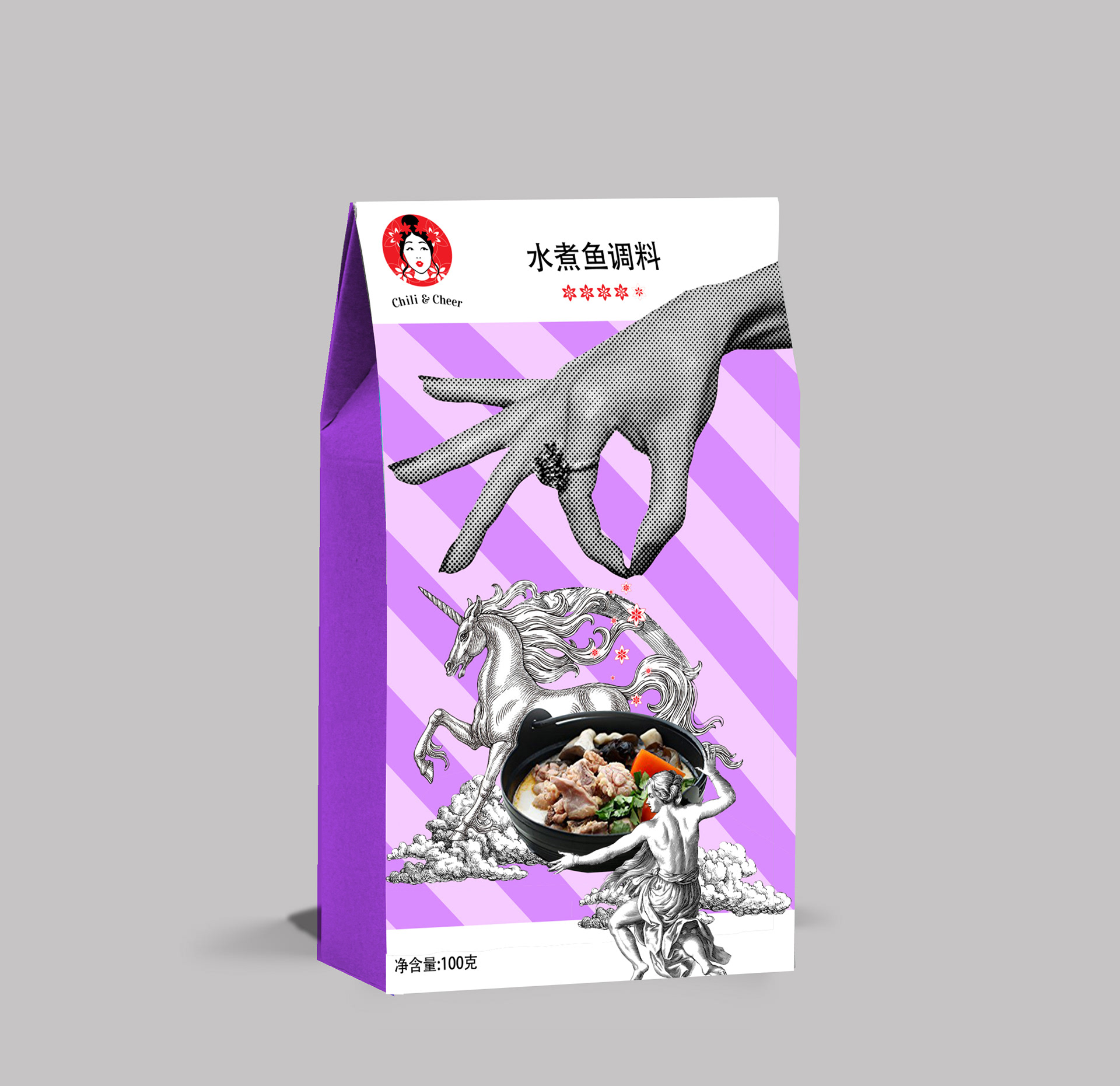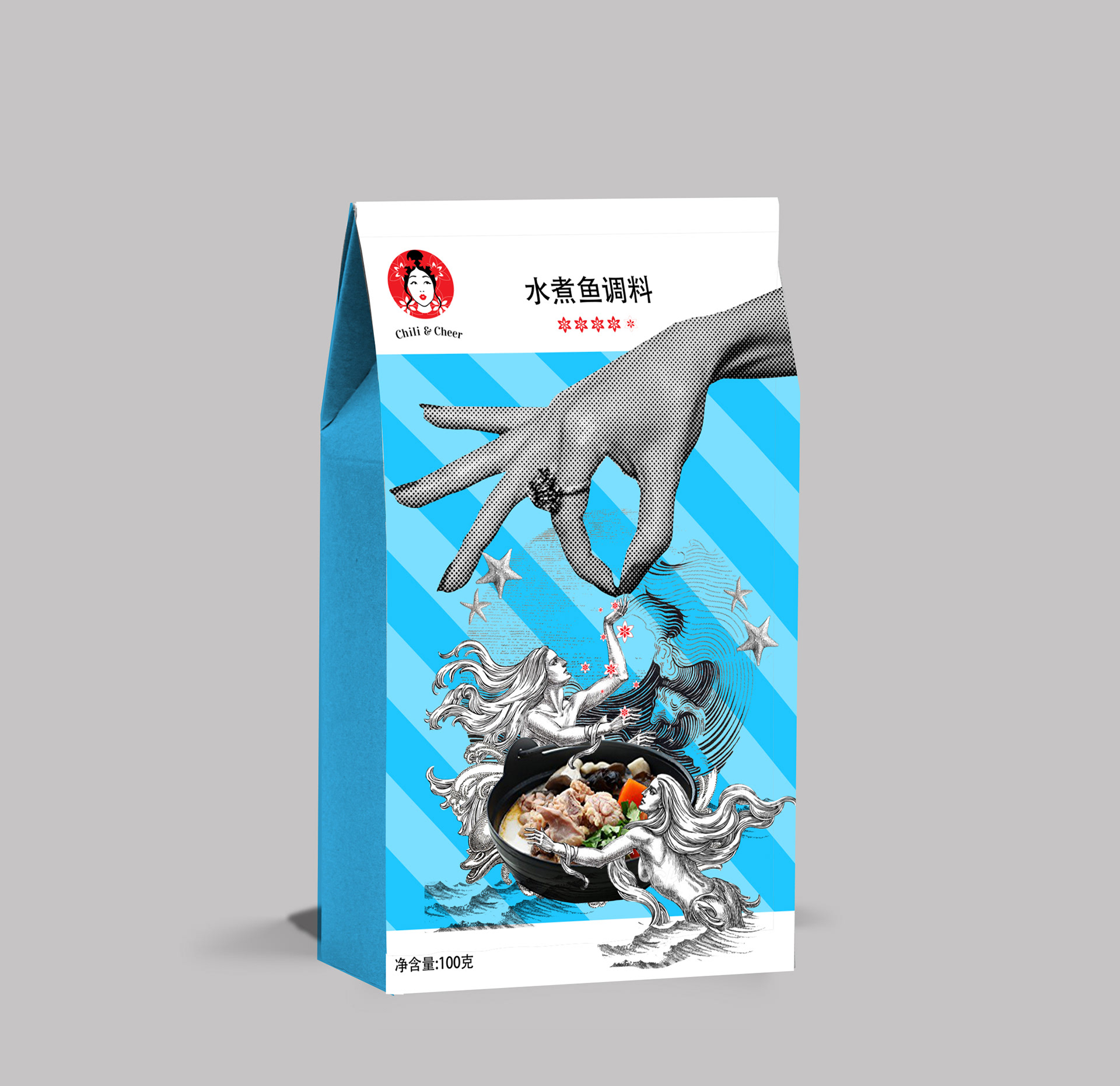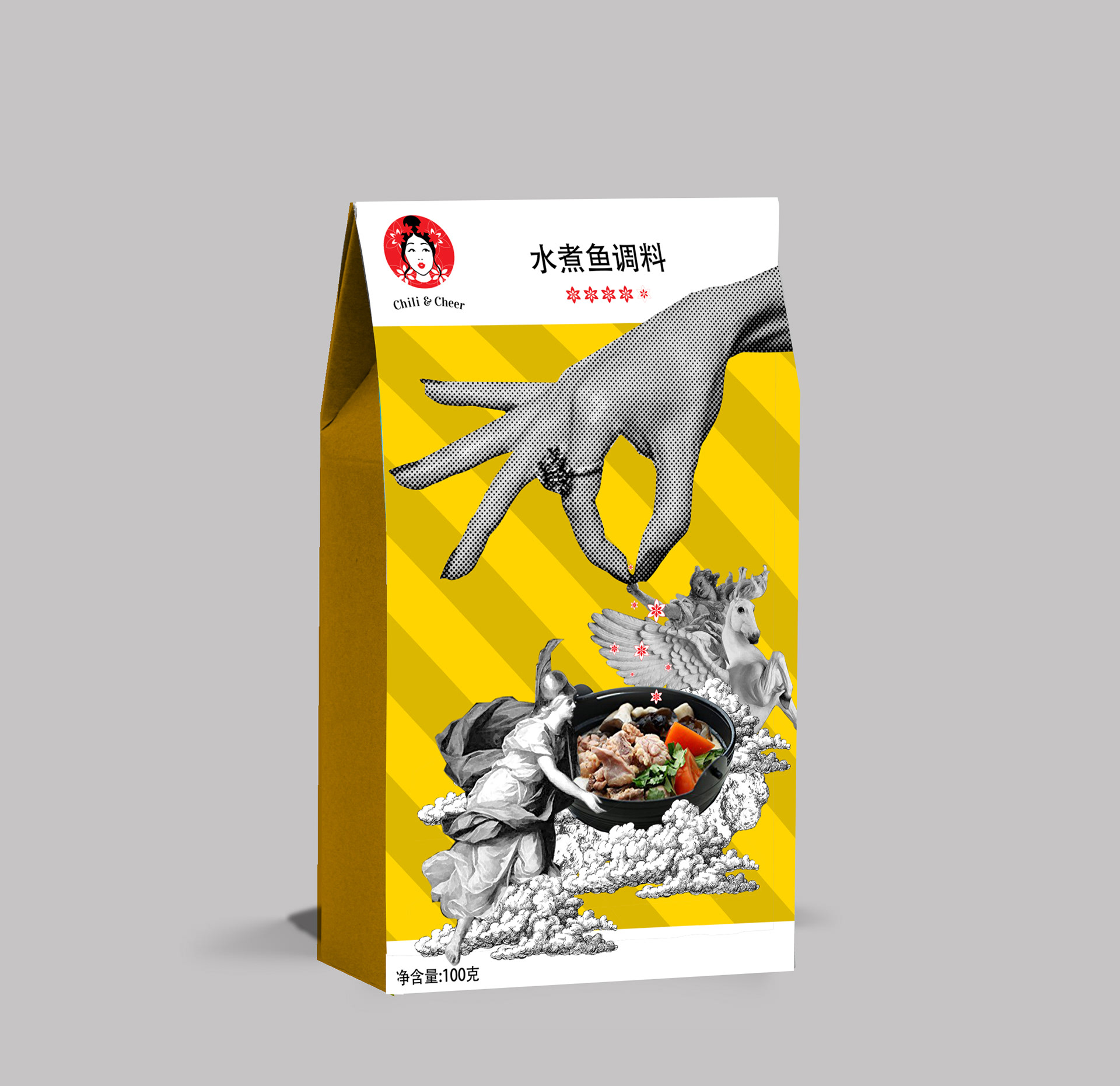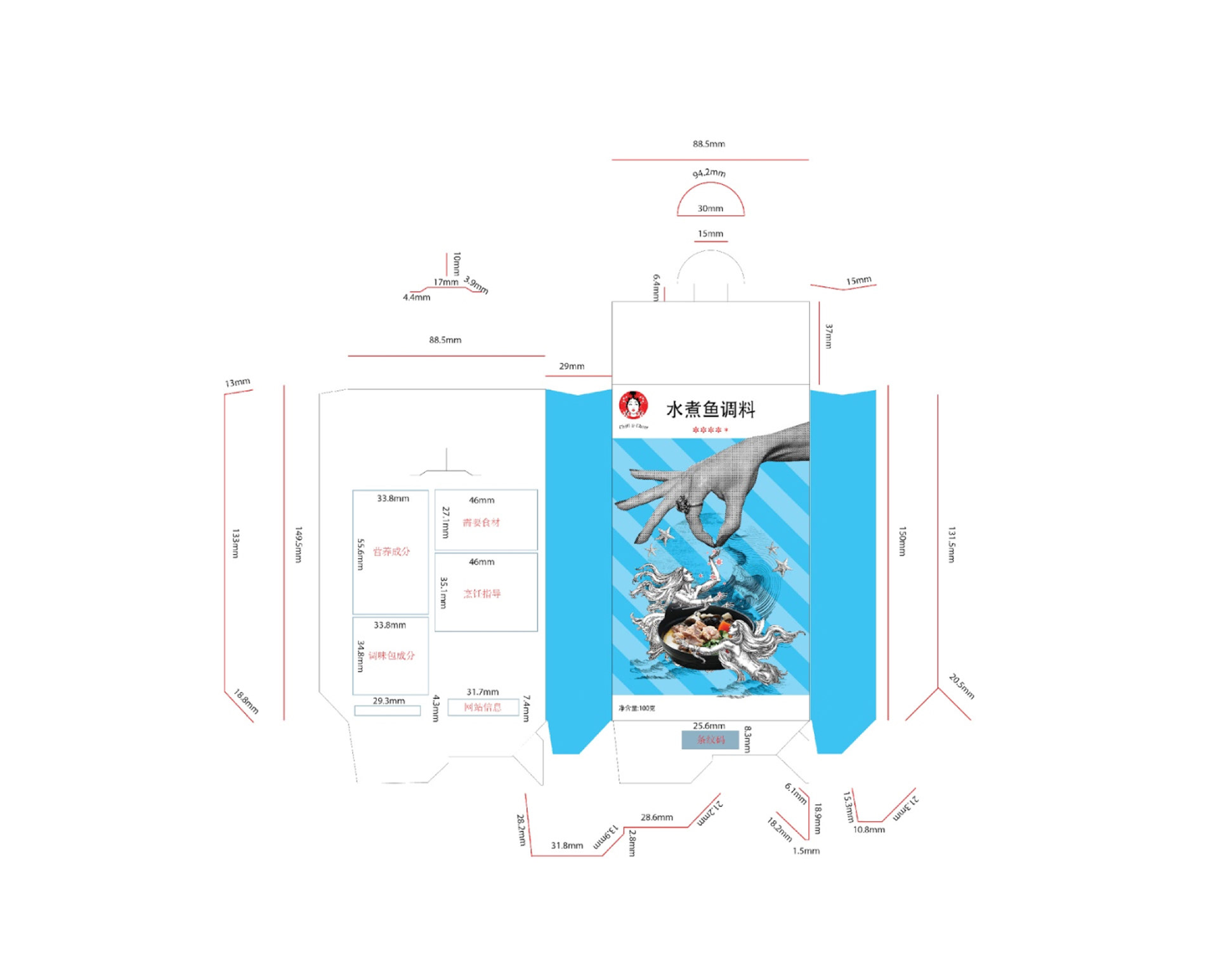 Target Audience: Teens, Young Adults
This product is a variety of chips made from different starches. The client emphasized that this category must be desirable by a younger audience that would be less interested in "elegance" and more in something cool.