"E-Move" Jump Test Animation Sequence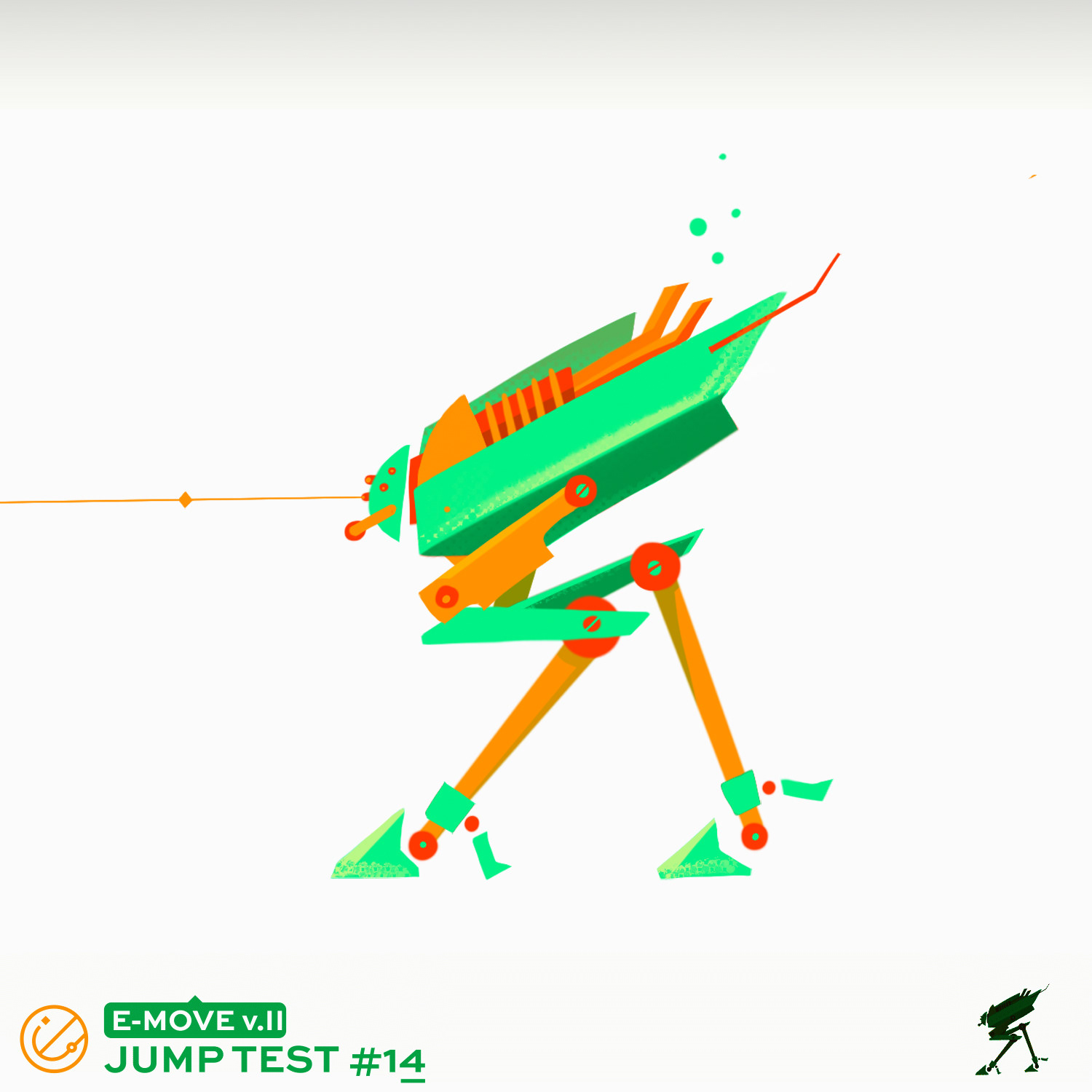 PROCESS:
I wanted to design a visibly highly agile and quick robotic creature.
I first began with research looking into Emu, Ostrich, and other Great Bird Species' legs and joints to understand their structure and movement. I was surprised to learn that they have femurs.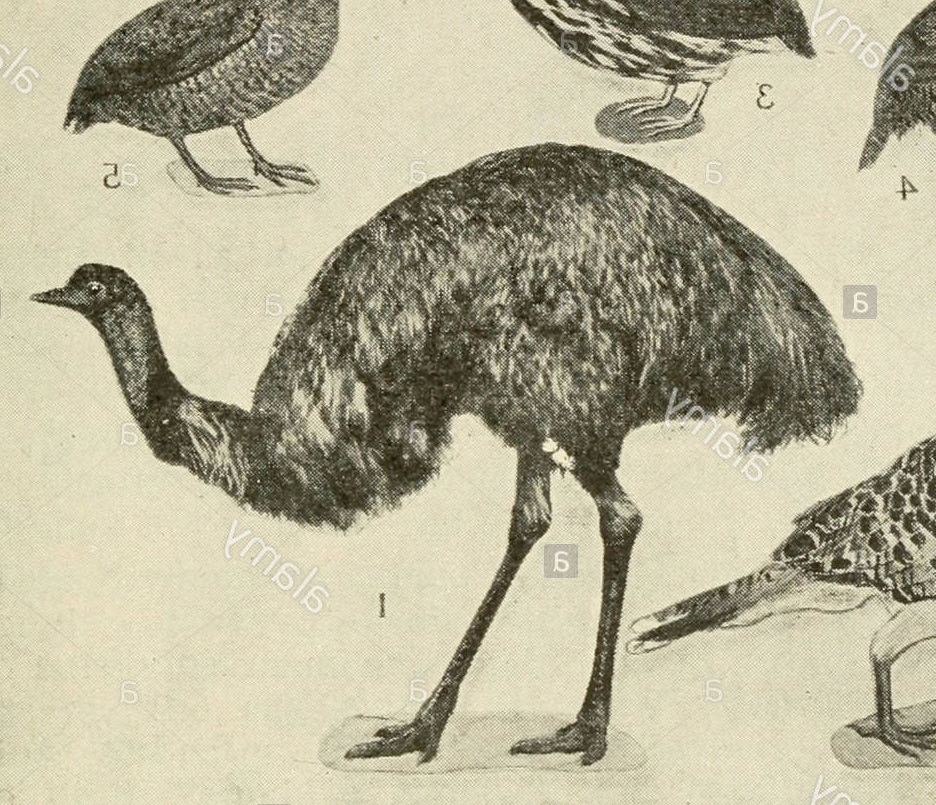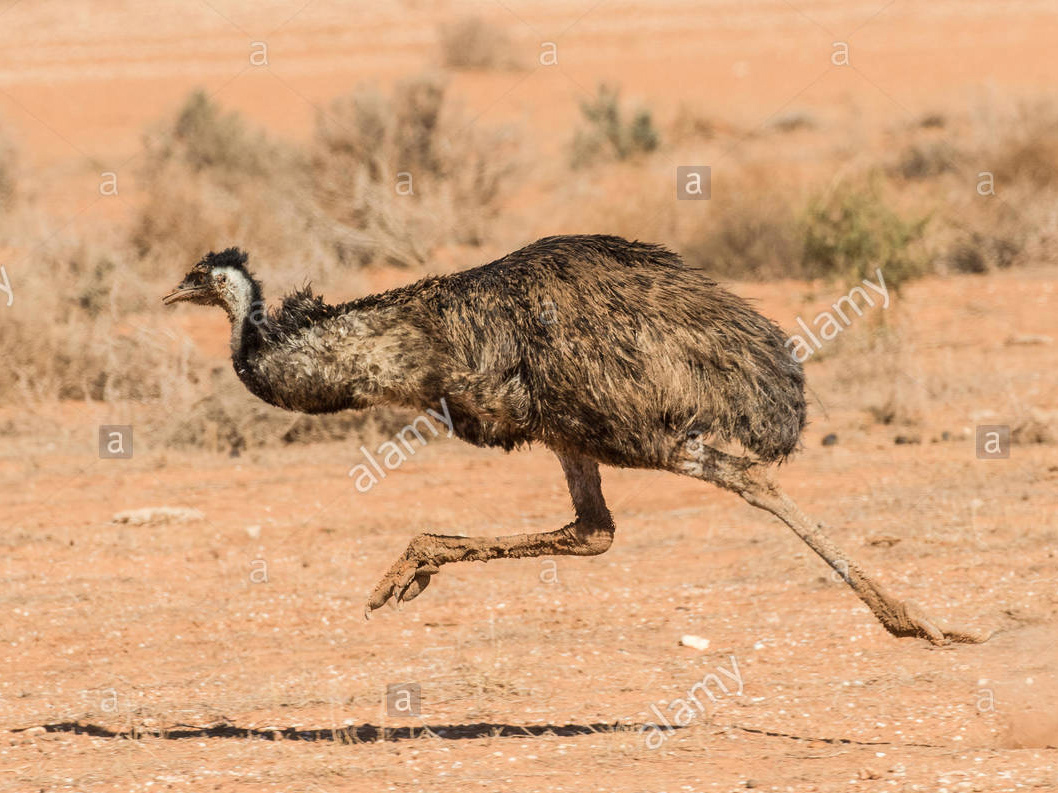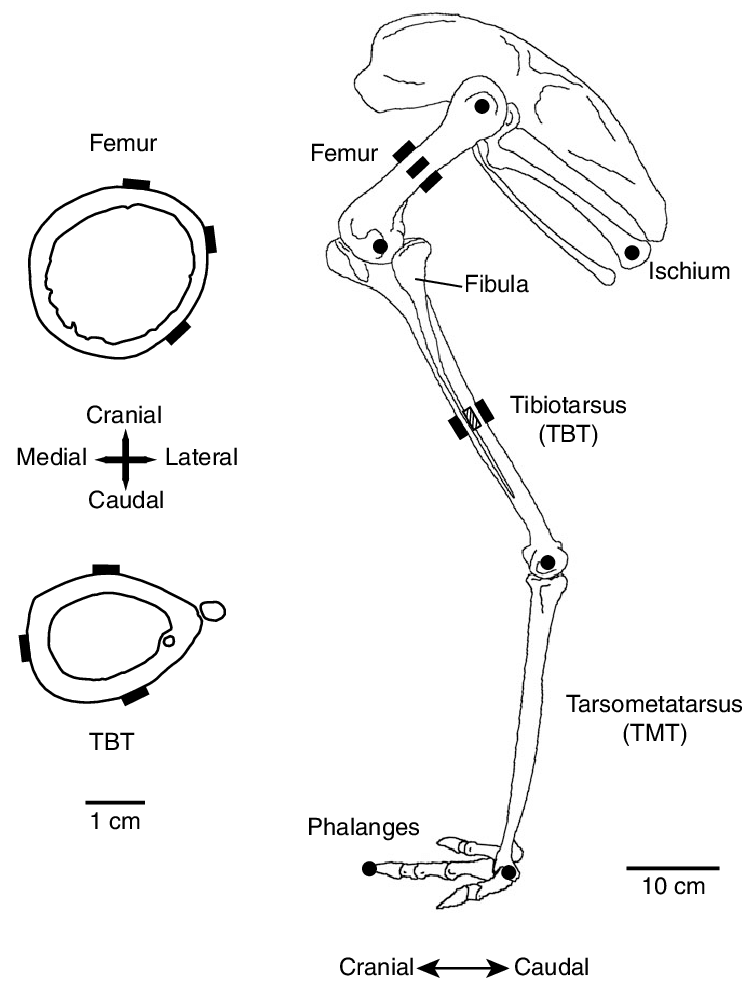 I then used Procreate to sketch out and illustrate the creature. 
I designed it to have elements of both Great Birds and Insects to reinforce the agile feeling.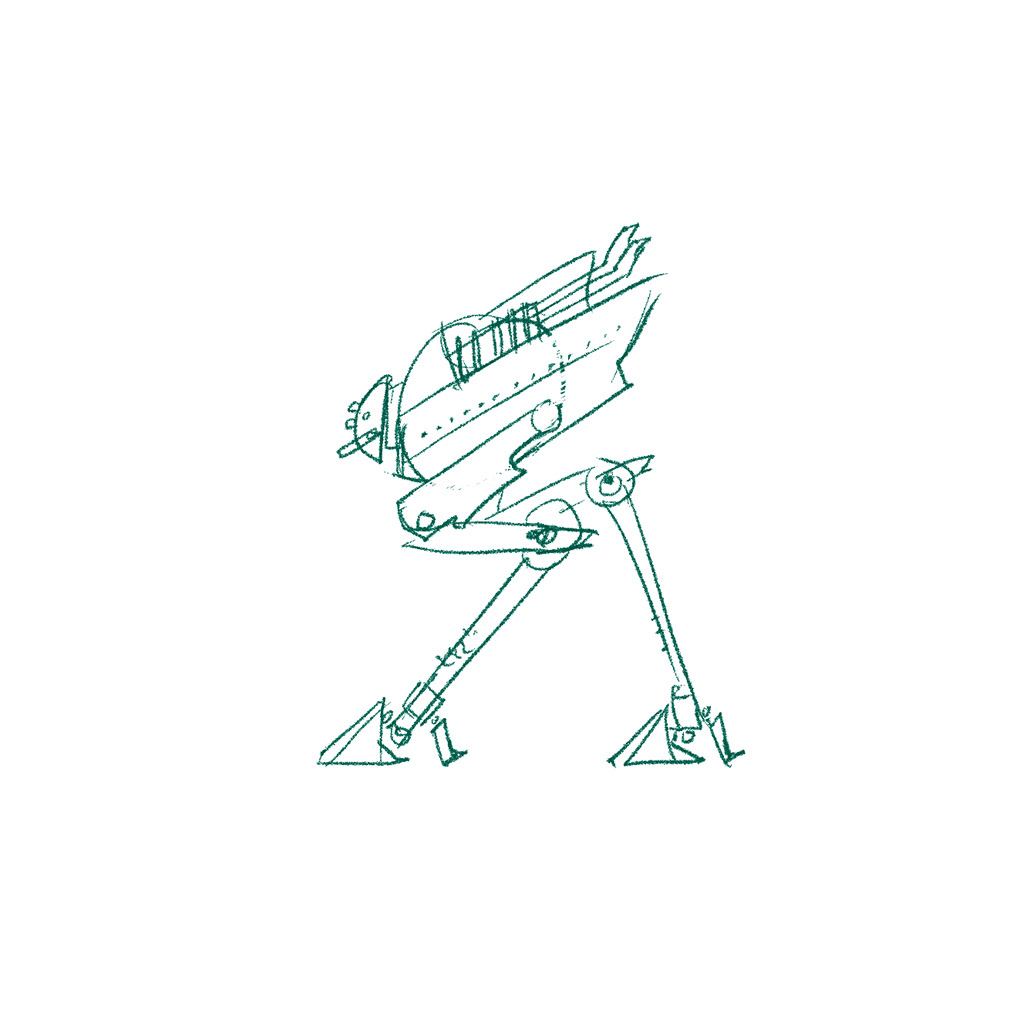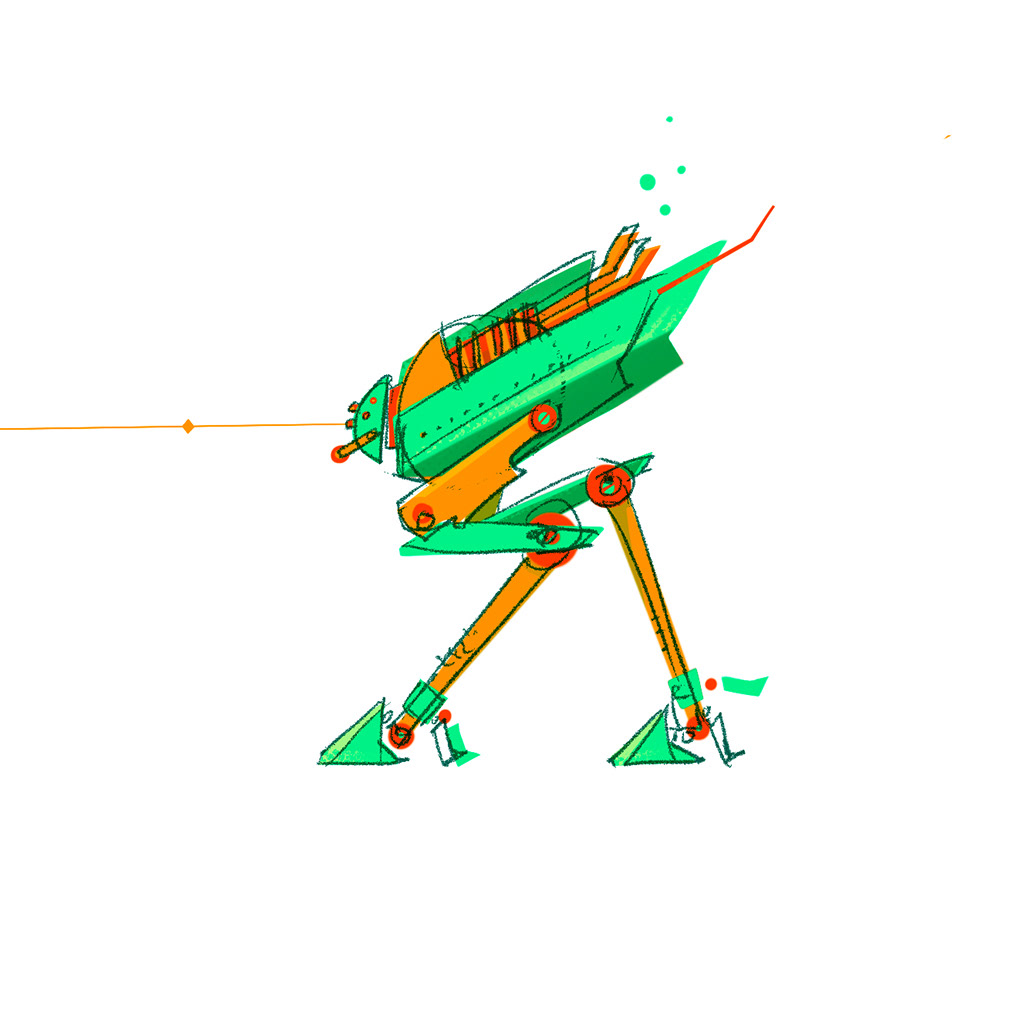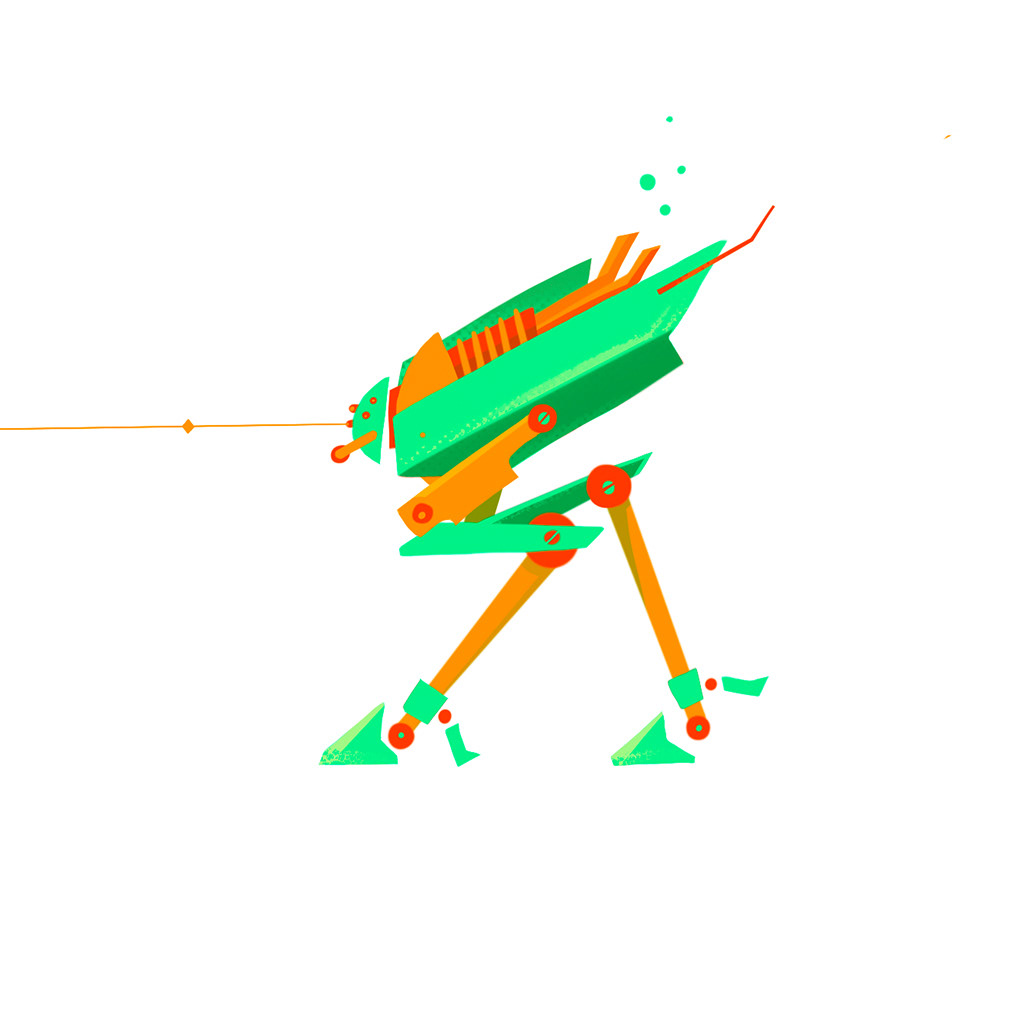 Then I exported the file to Photoshop, and saved off each part as PNGs.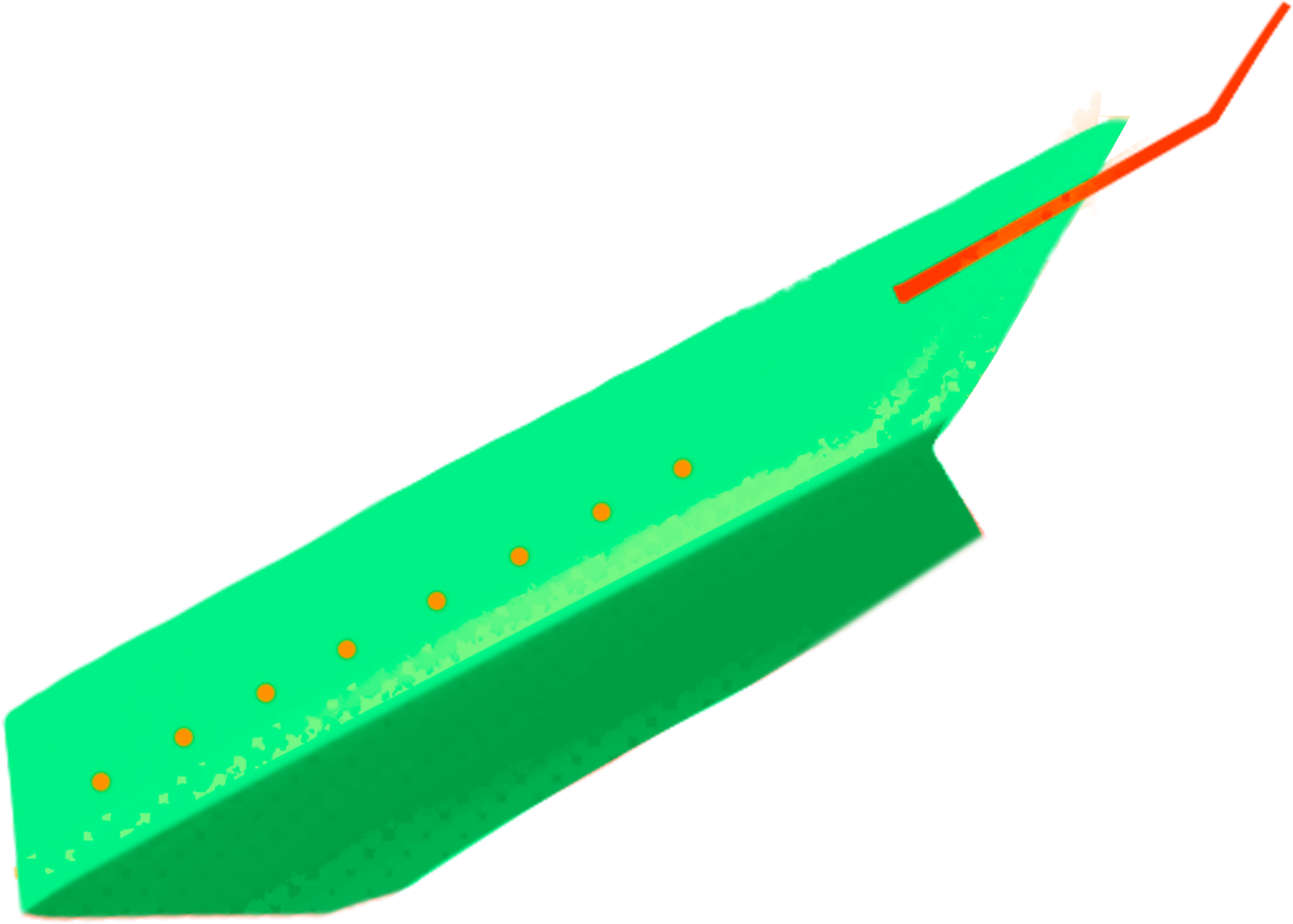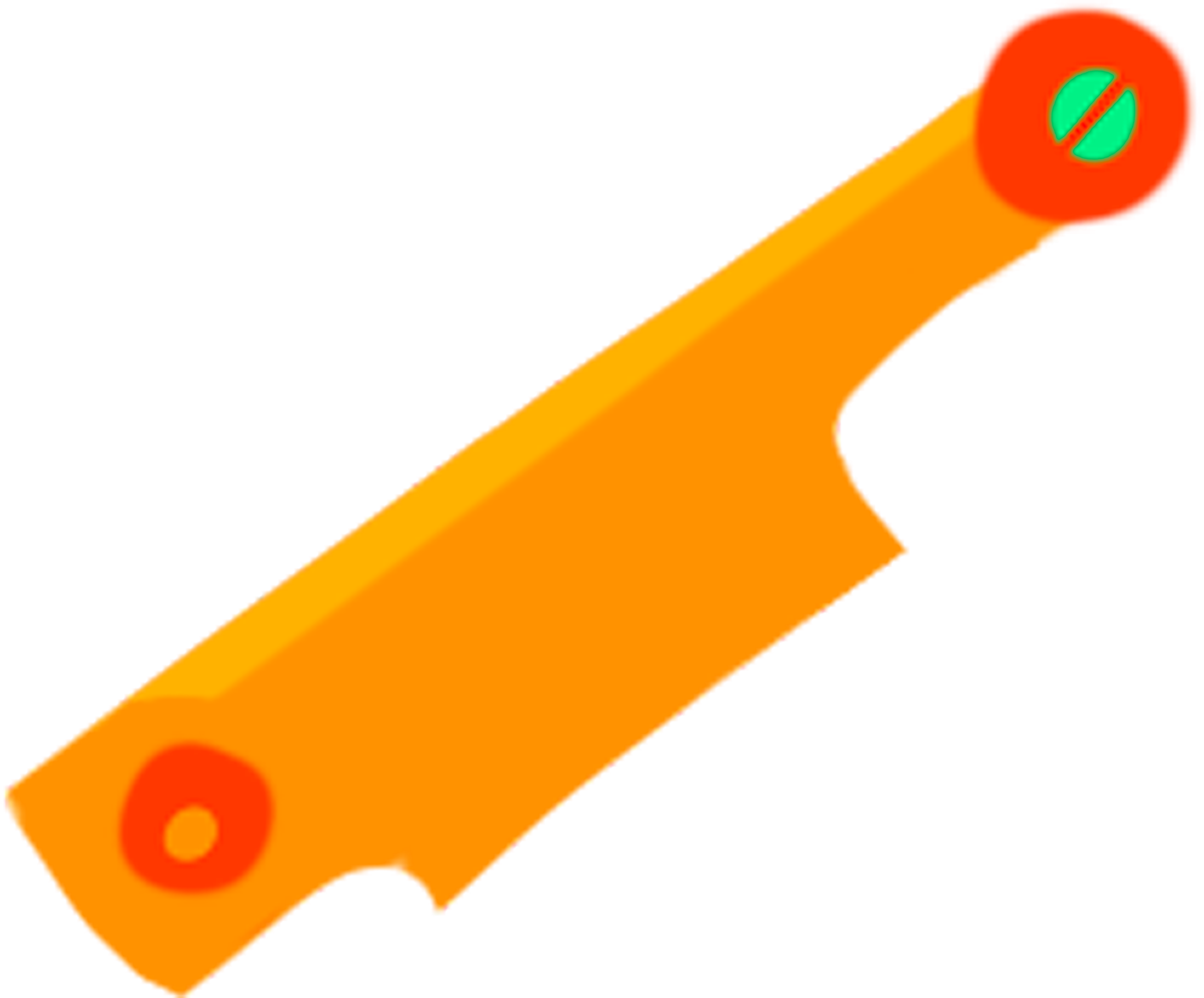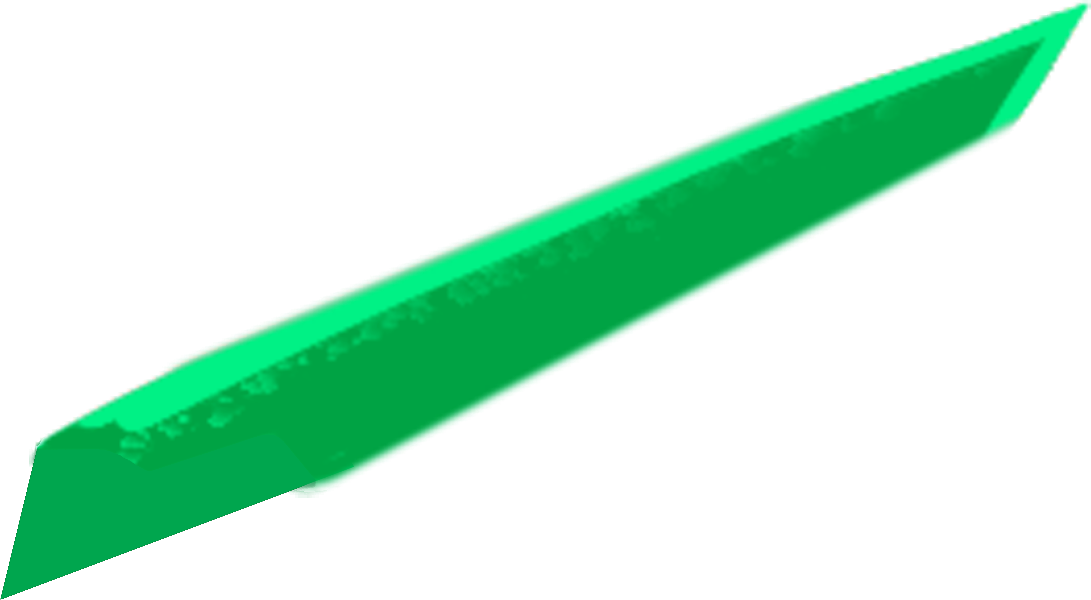 and took the parts into After Effects, placed anchor points at appropriate joint points, and animated it. 
Animation gave me more opportunities to make it more unique and interesting, so I took the chance to add some playful flairs and small details that add to some fun character to the creature.