"Those who look out, Dream. Those who look in, Awaken."
Illustration depicting the use of a conceptual, advanced, screen-less AR.
This project is a part of a much larger project. To see the full project, please visit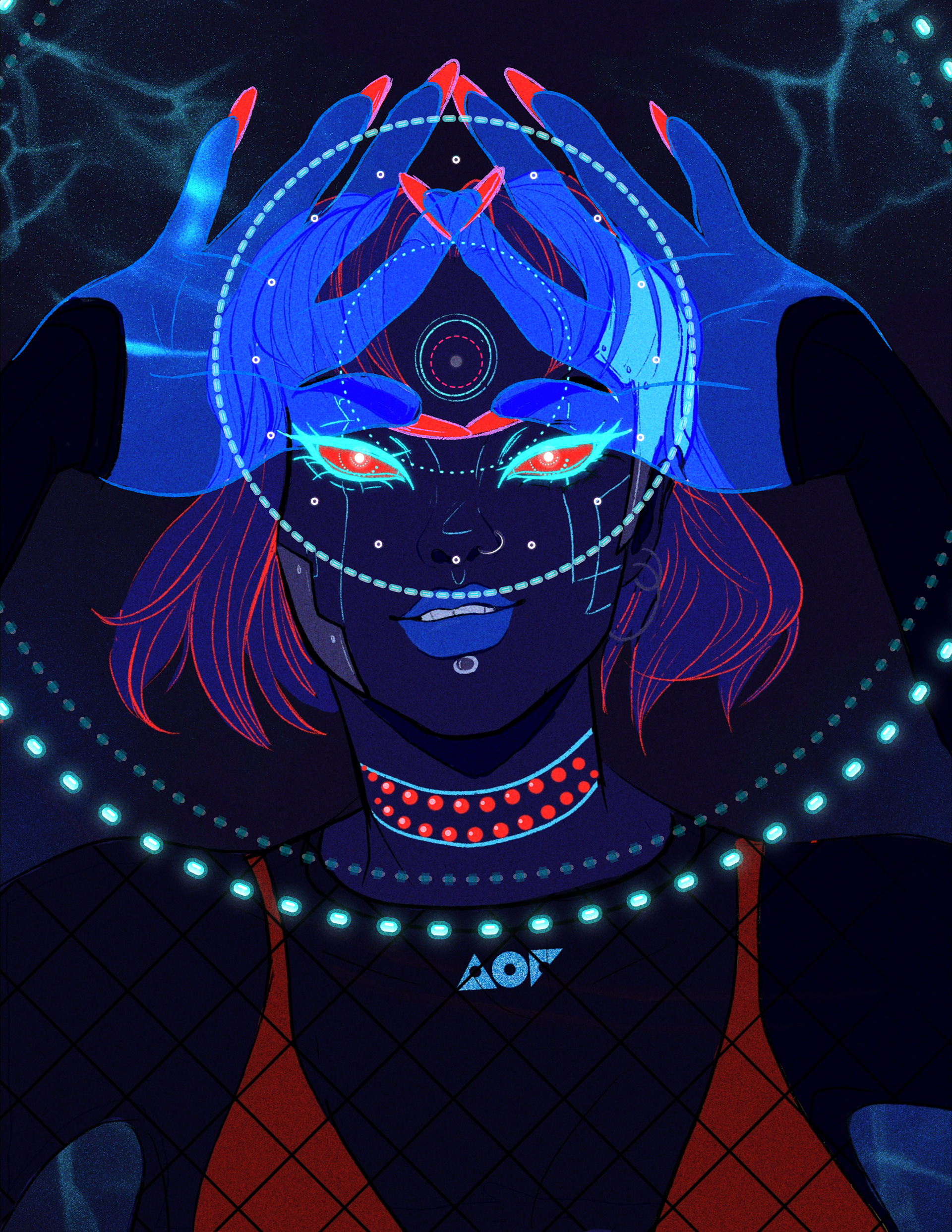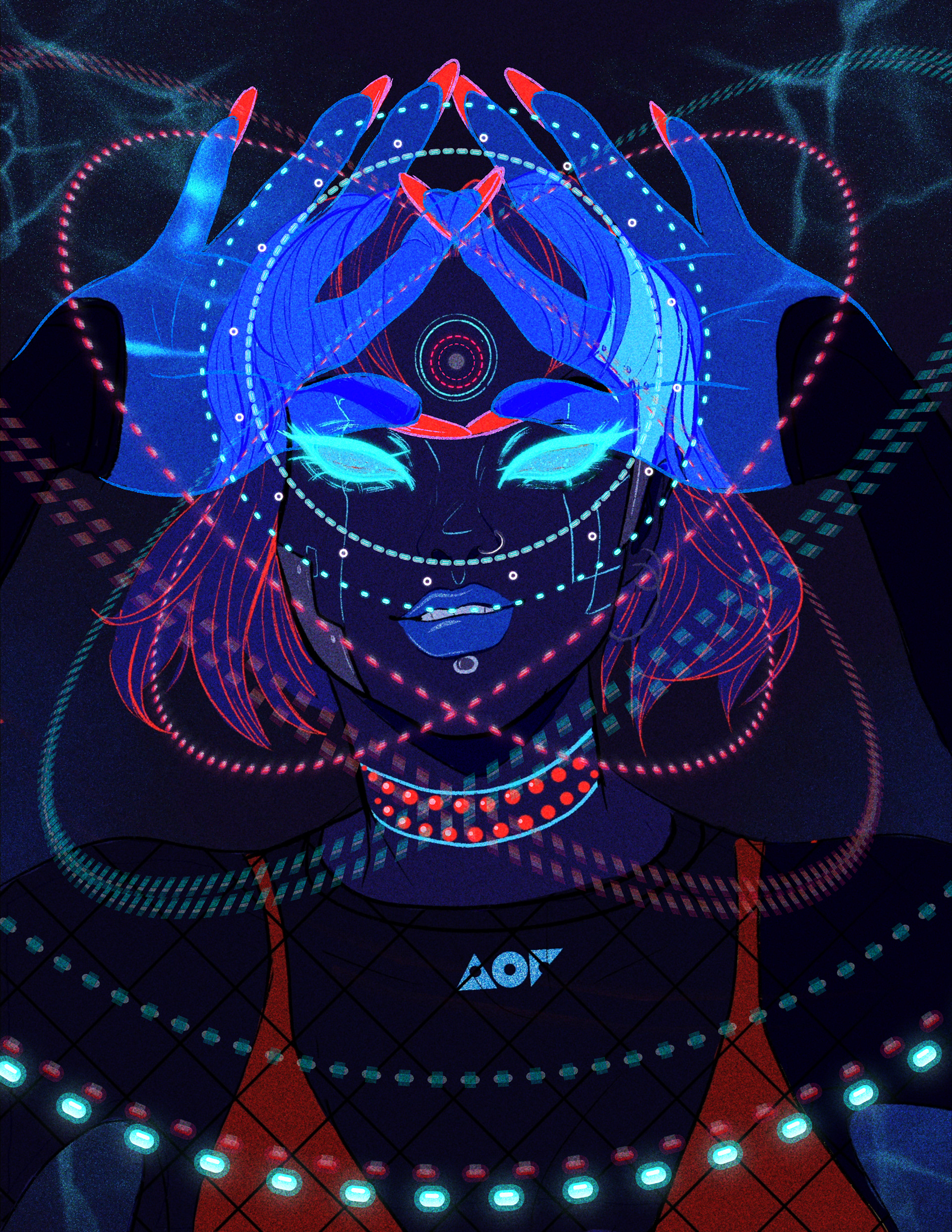 Process:
The piece first began as a still, Photoshop illustration created by Teresa Kiene, who also animated the eyes.
Then I isolated the assets, created new vectorized effects, and animated the effects.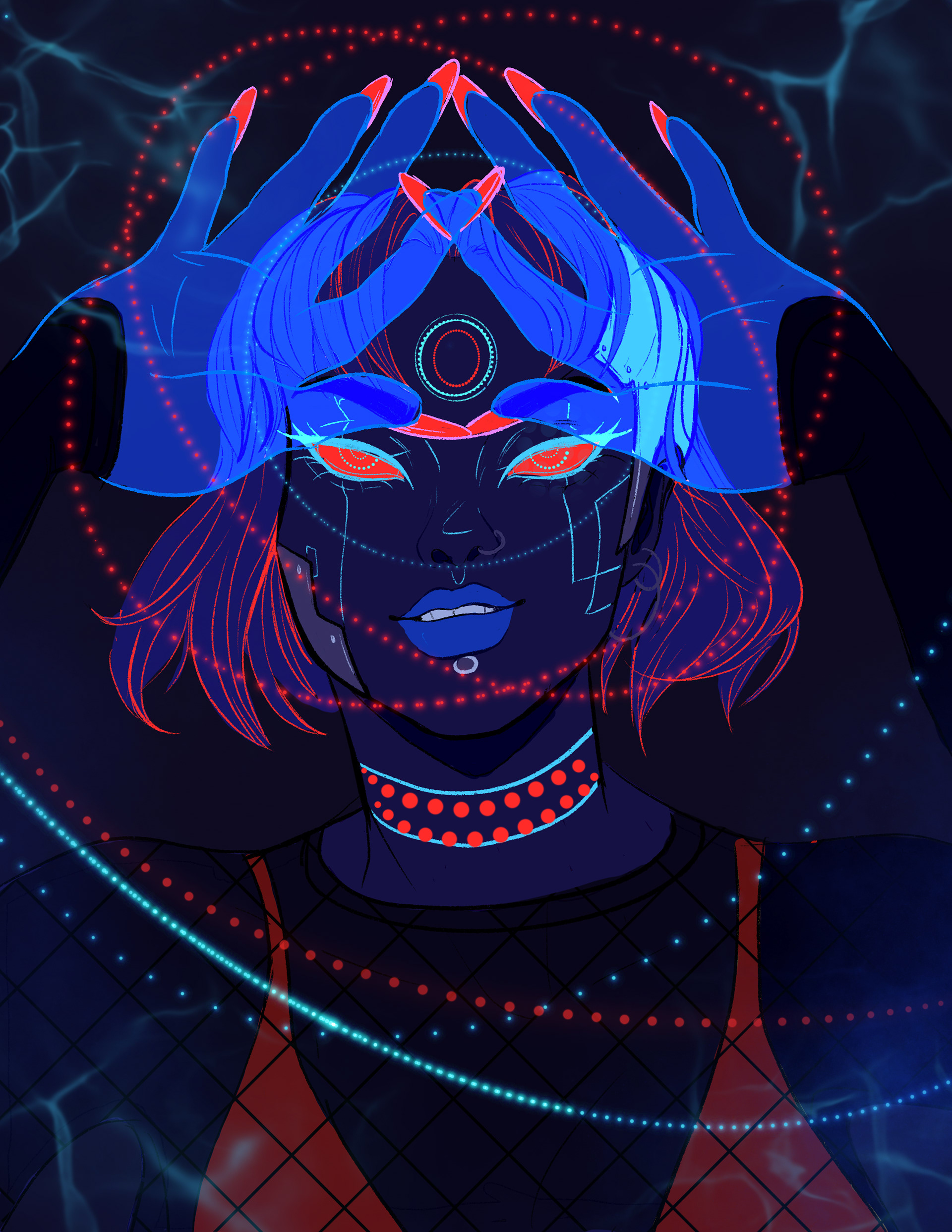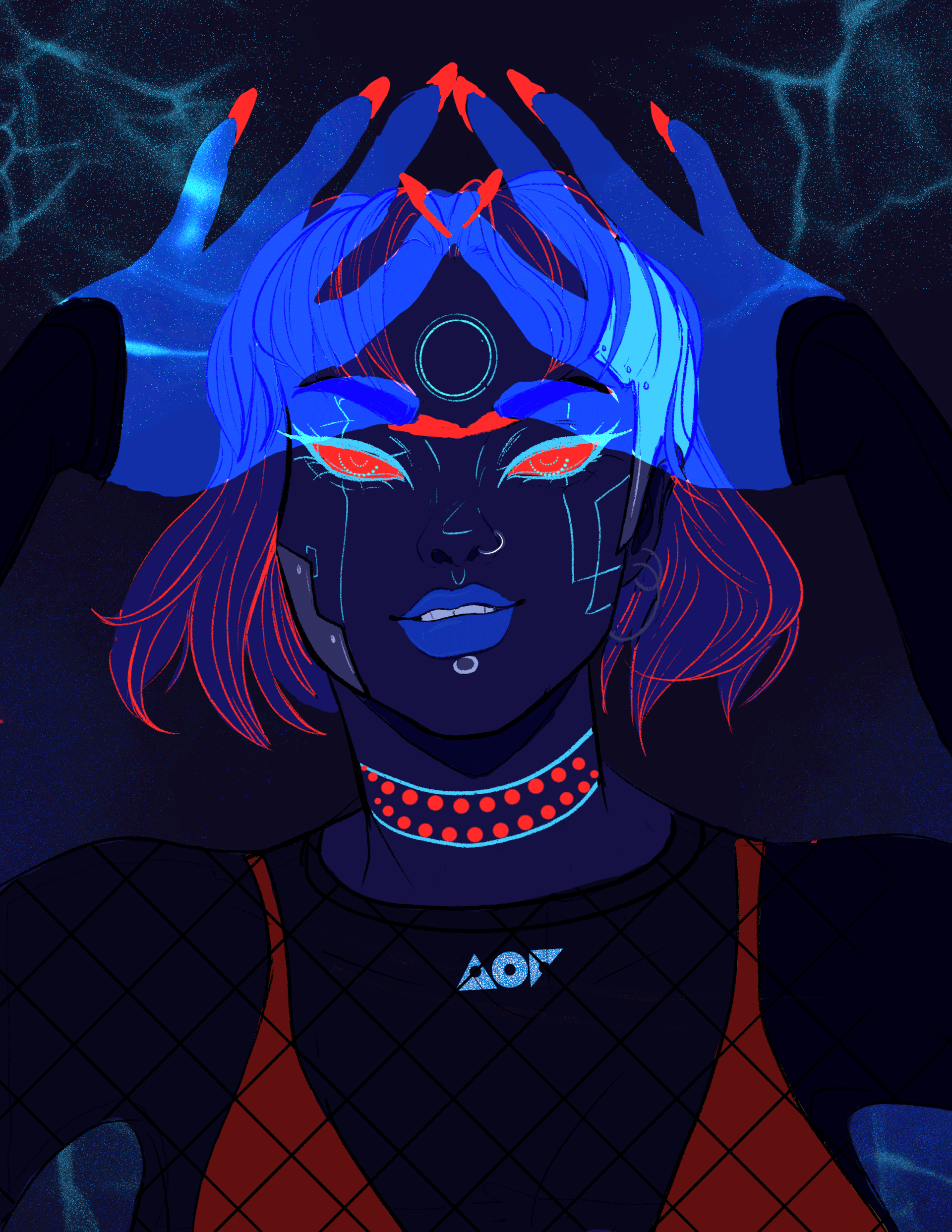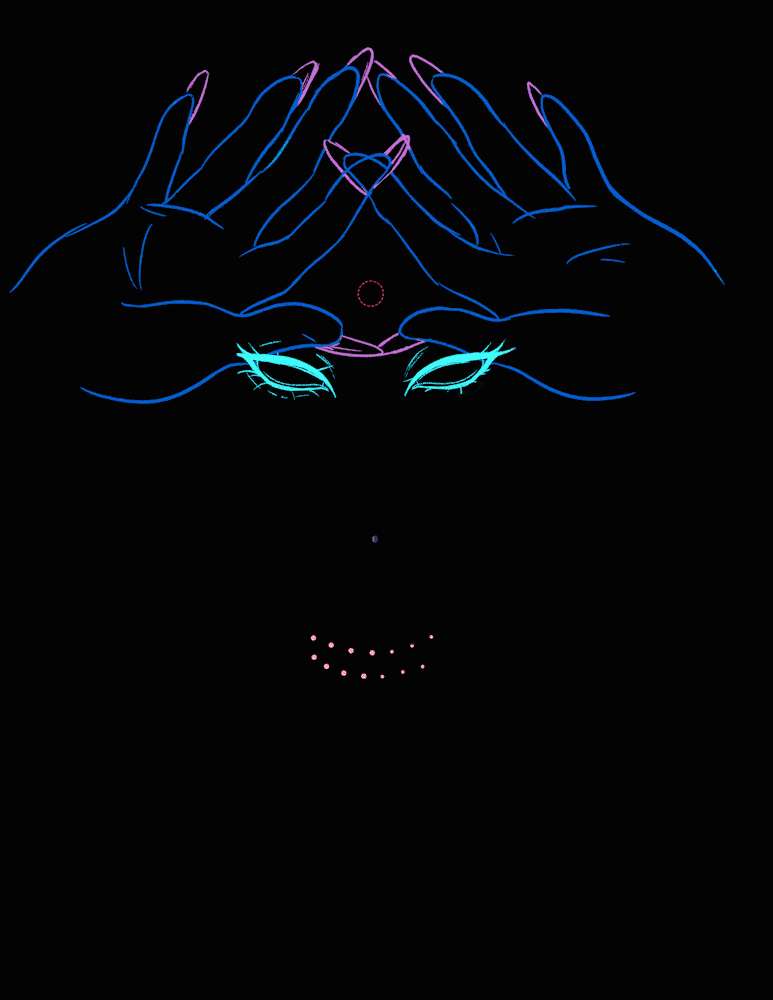 Illustrated FX assets (by Teresa Kiene)