Environment designs of two contestants of Ultimate Mechanical Boxing Championship 2059,
UNDEFEATED HUMAN Mike Nightly VS. BISHOP 3.0
I wanted to relay characters through the exploration of their environments, habits, belongings, and routines of two fictional characters of the future: an undefeated human boxer, and an underdog mechanical boxer. 
Without including  the characters, I wanted to still captivate their characteristics using the environment. 
Made using Illustrator.

This project is a part of a much larger project. To see the full project, please visit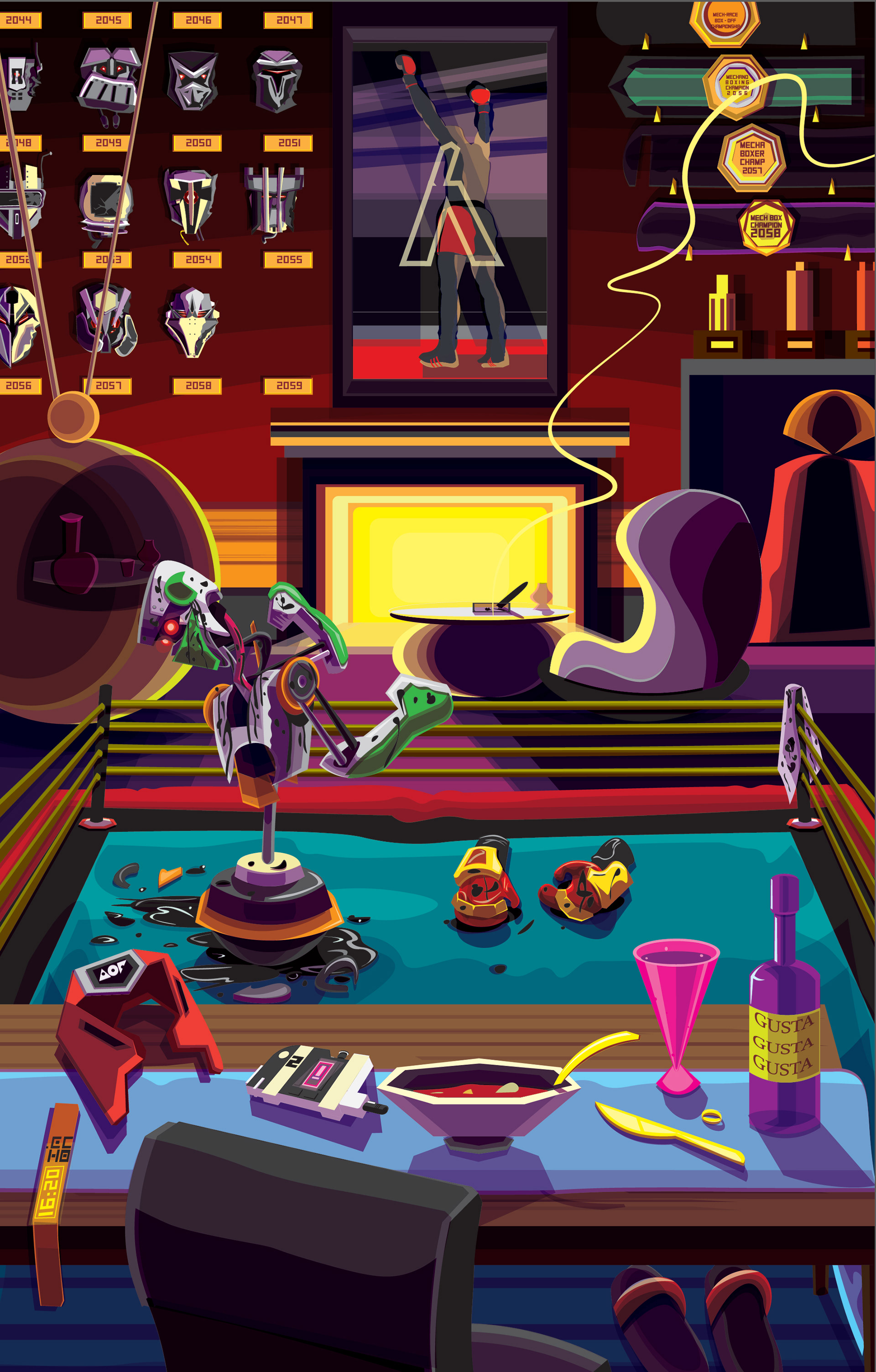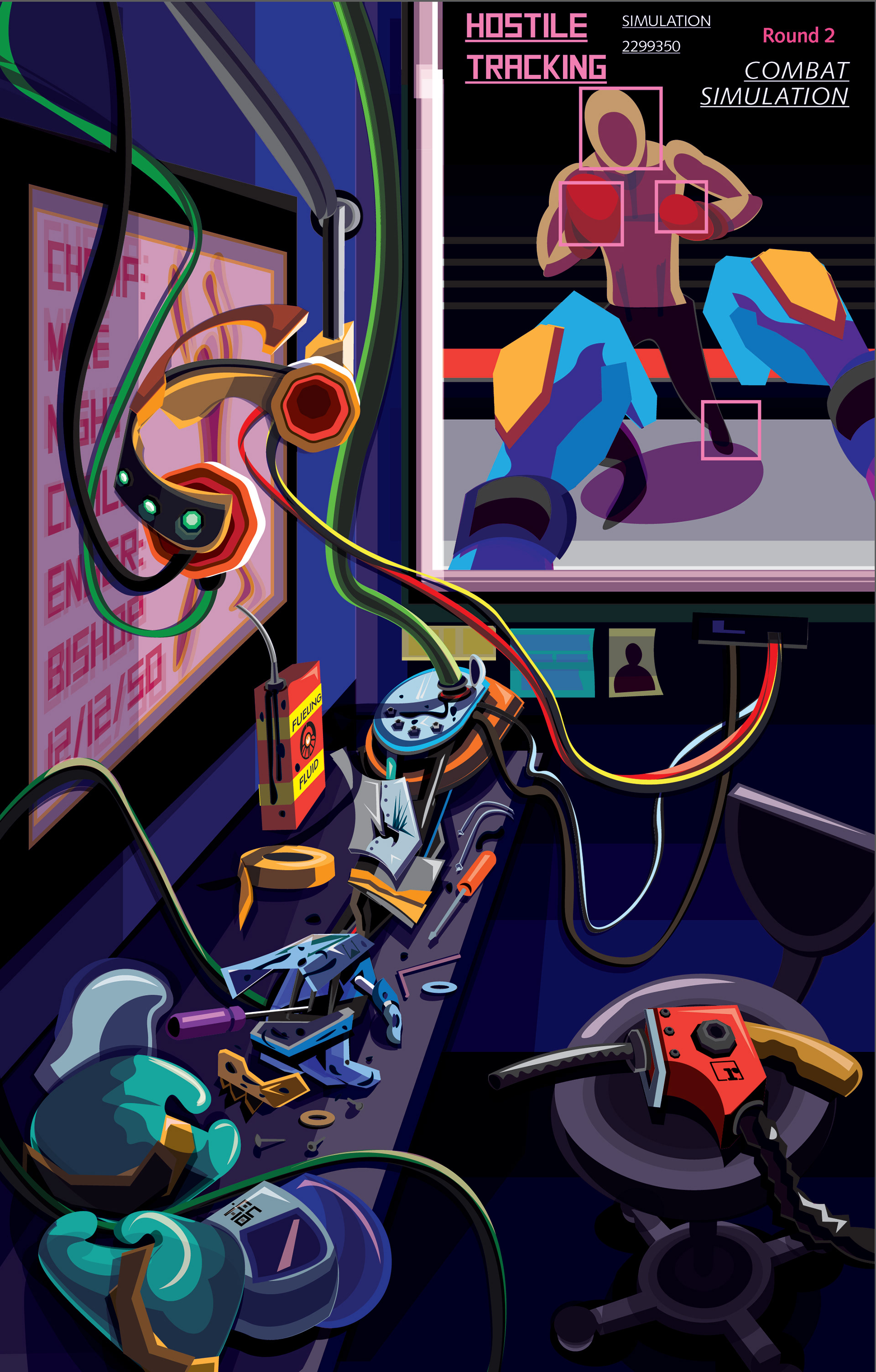 Mike Nightly
is the champion human boxer in a world of machine boxers. He lives in fame and success, and dines in his in-house boxing ring. 
Bishop 3.0
is an underdog machine boxer who's taking on the title to sustain his NEON drug habits.