My life has been a juggling act of dualities, coming from Korea to the US, shifting from Speech and Debate to Art, moving from Illustration to Graphic Design, and more. In many ways I always felt like the odd one out, not fully one thing or another.  I wanted to illustrate this experience of feeling totally differing from everyone else in the room.
The stylistic focus of this piece was about progression and synergy, evolution through varying mediums, and what each medium contributes to the composition as a whole. 
Made using Illustrator and Photoshop.
This project is a part of a much larger project. To see the full project, please visit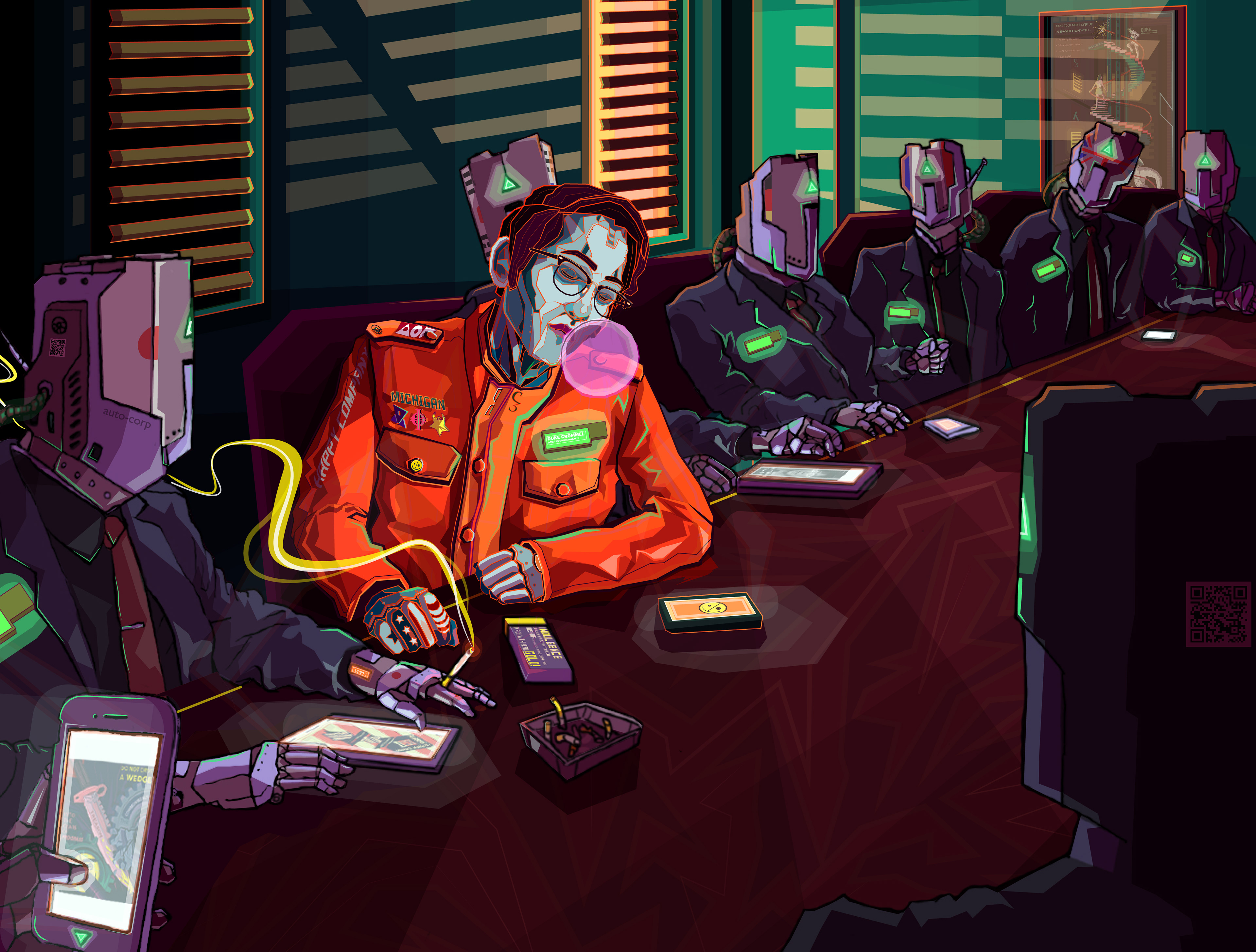 I began with a photo of my father in a business meeting, then created a vector and mechanical interpretation of my face. Next, I drew out the ancillary characters on paper and colored them in Photoshop. Then I drew in myself and the environment and other atmospheric elements like lighting, decor, and textures in Illustrator.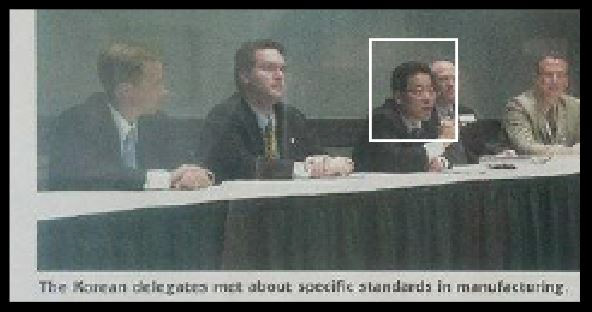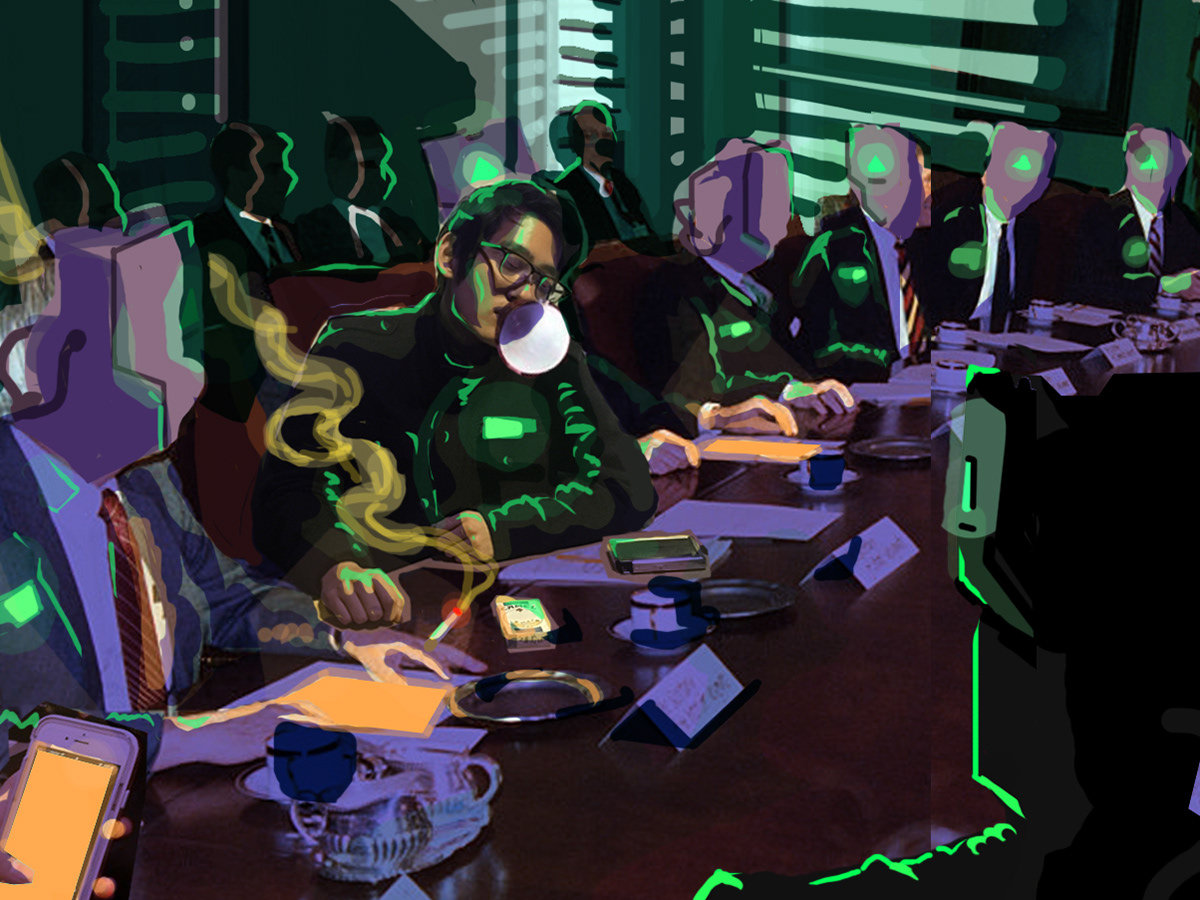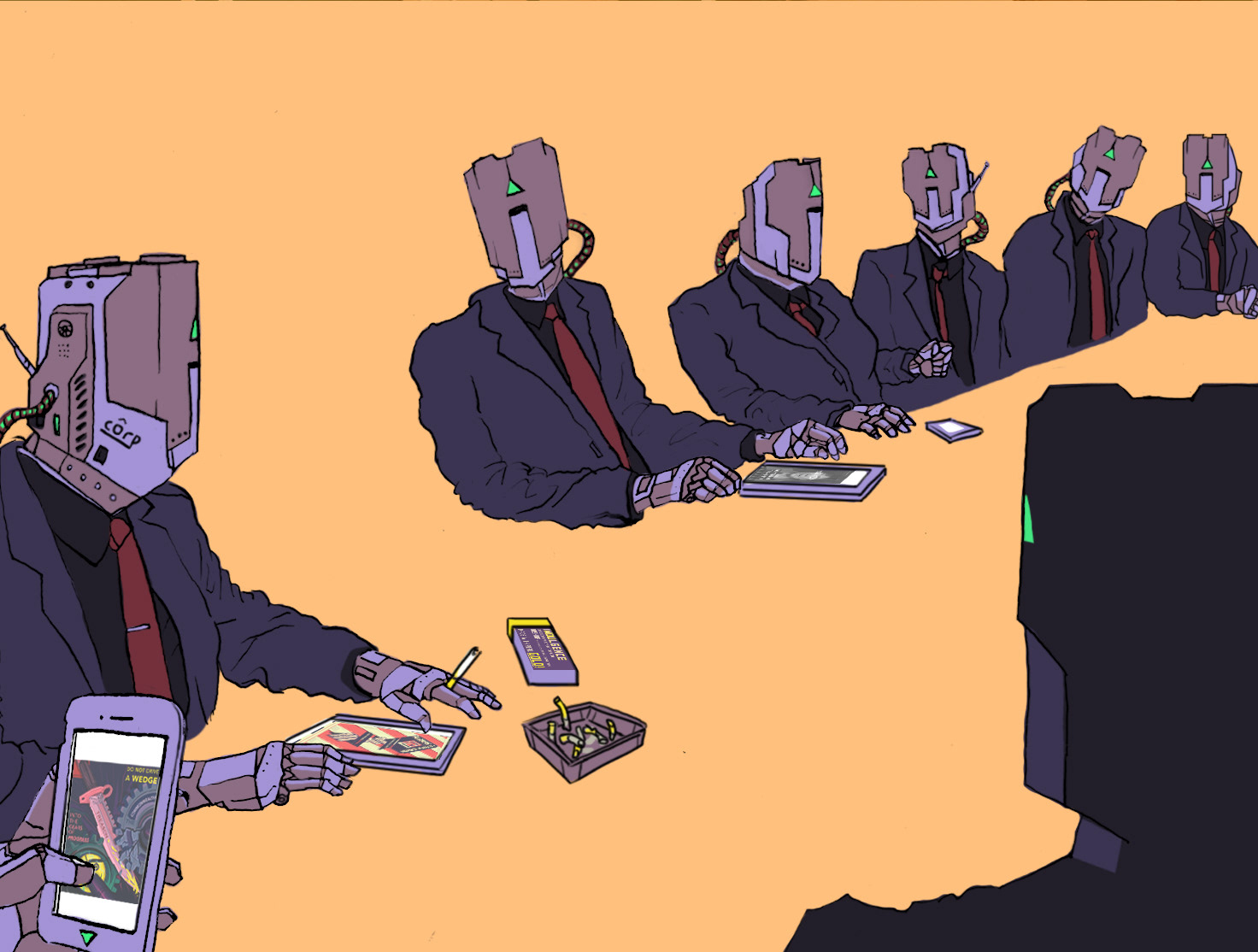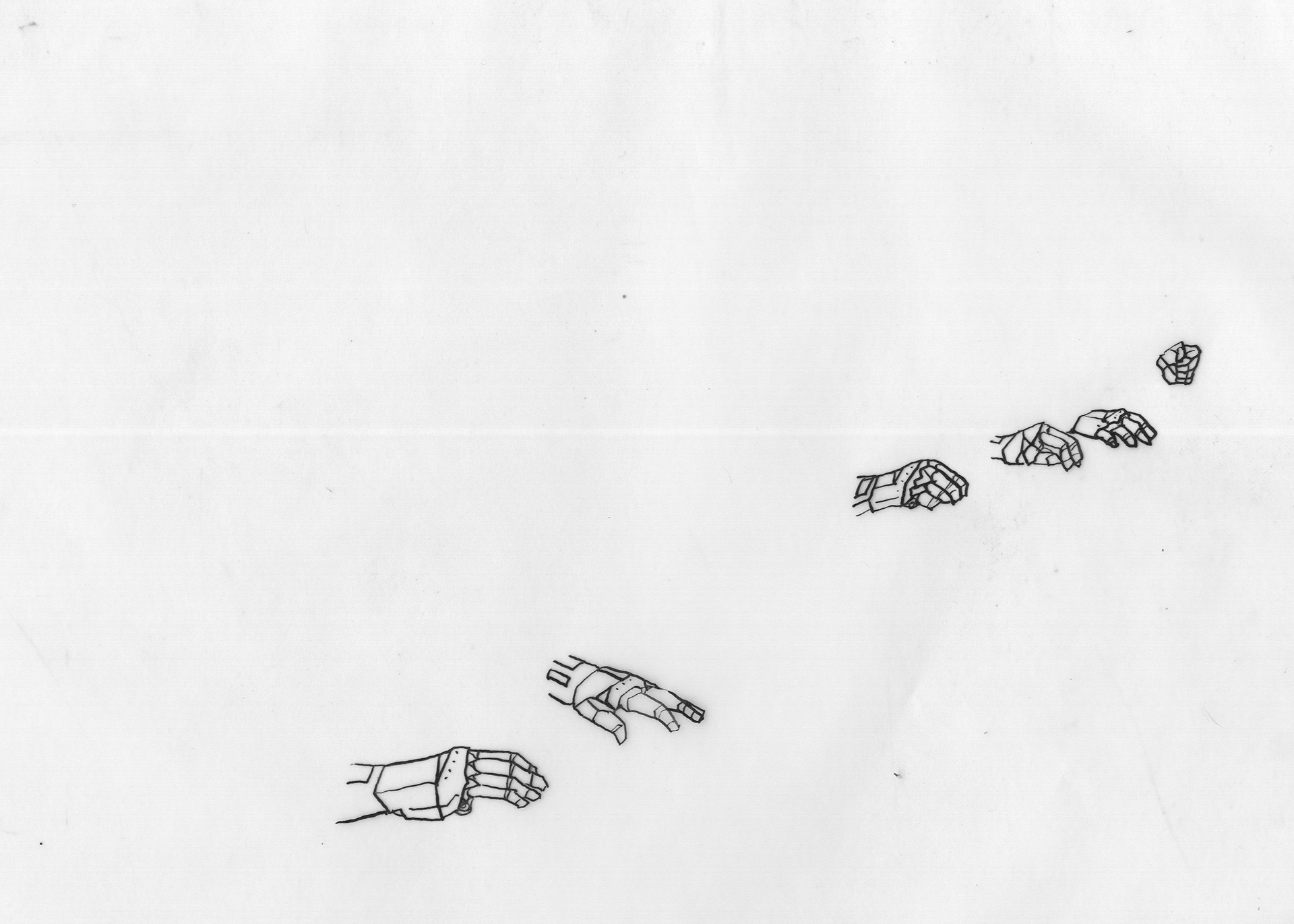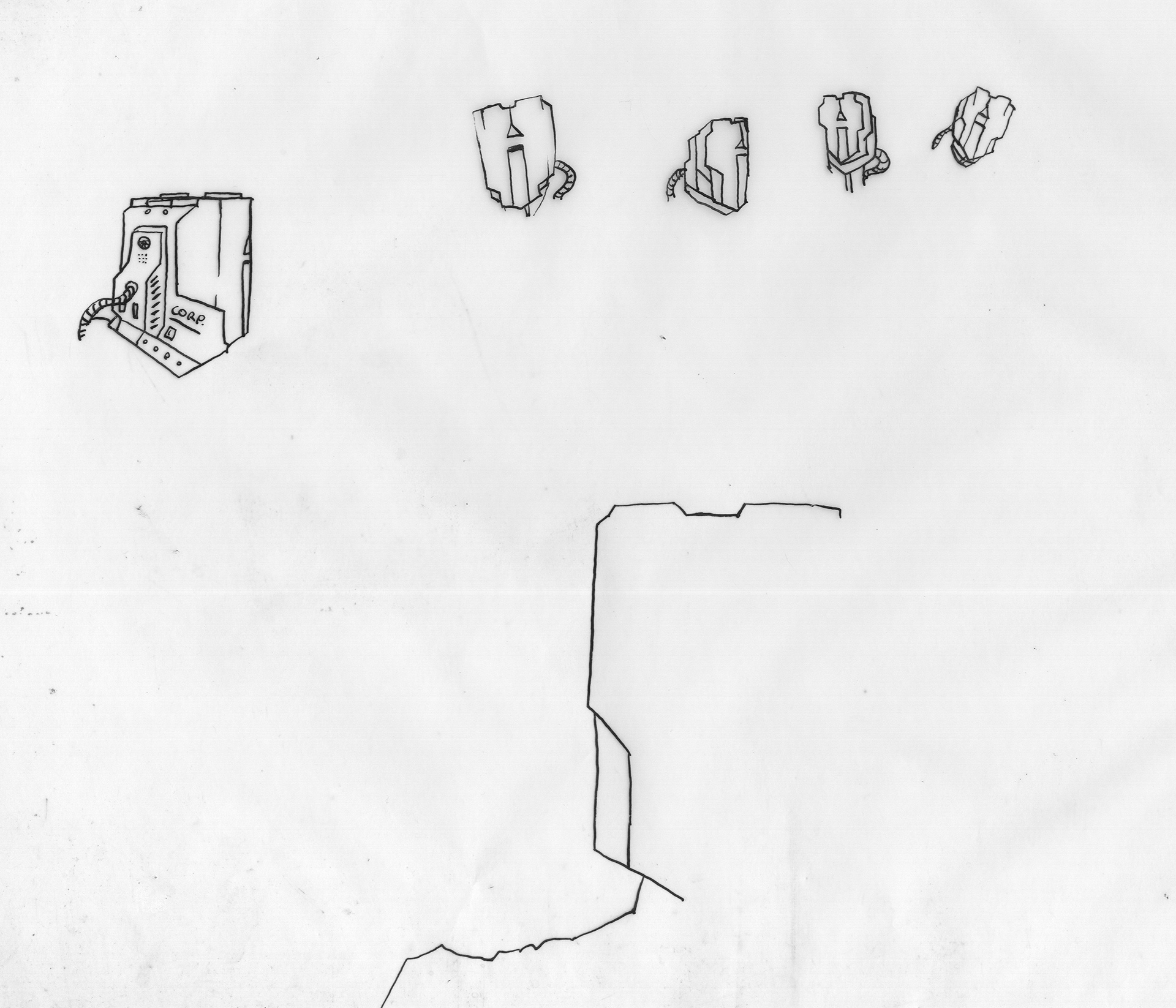 My figure consists of only angular lines to push the contrast of the character from the rest of the environment.