Collaborative piece with Lewis Goodman, part of YVA (Young Visual Artists). 
"Reborn" has many meanings to this piece.
The piece started as an unfinished piece by Goodman. I picked it up later on and finished it in my vision, thus rebirthing it under a new direction and vision. 
I also shaped the meaning of the piece to refer to digital realities, and the sort of "second life" relationship we have with it. I intentionally made whether the piece is talking about being reborn INTO or OUT OF the digital world. 
Made using Photoshop, Illustrator, and AfterEffects. 
To see other works made in collaboration with YVA, click here: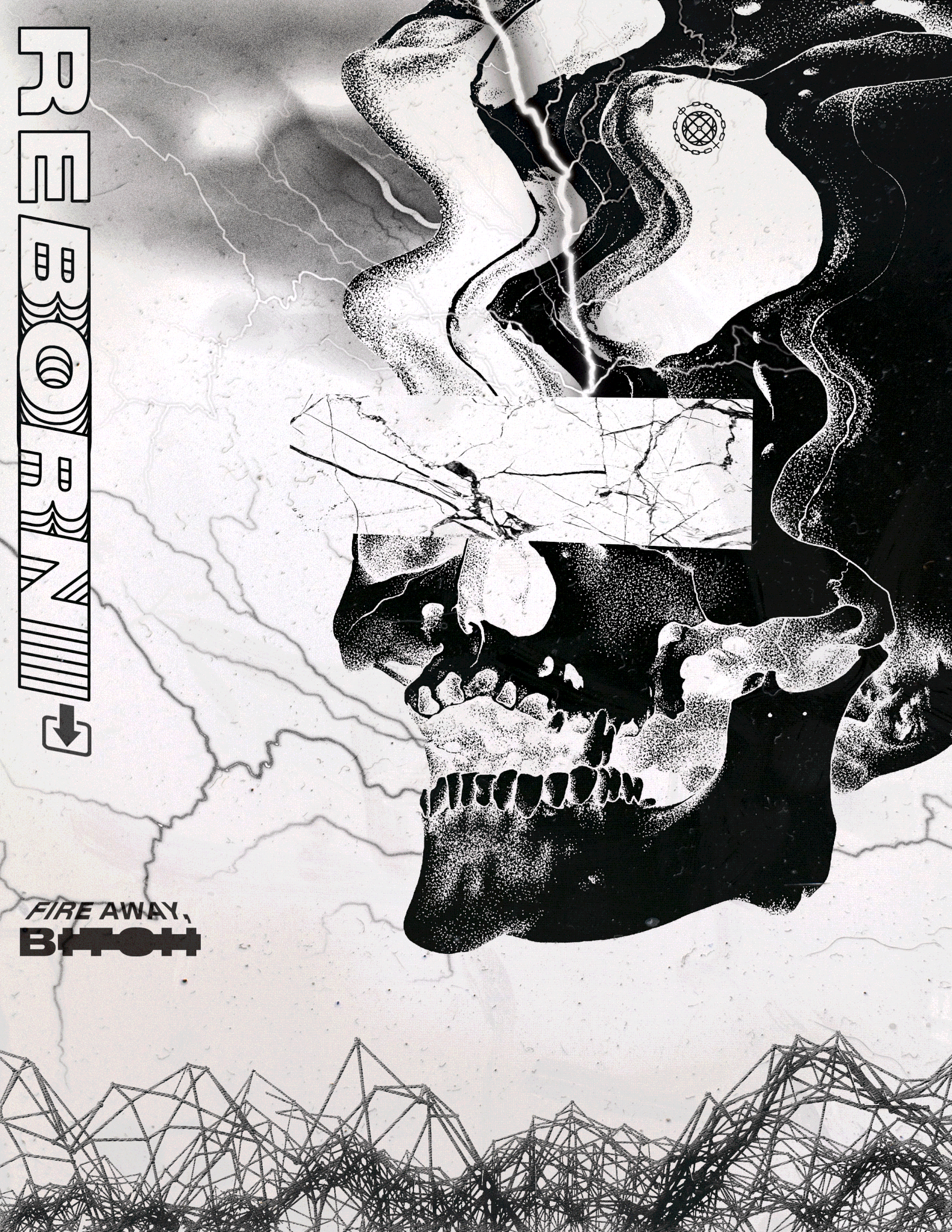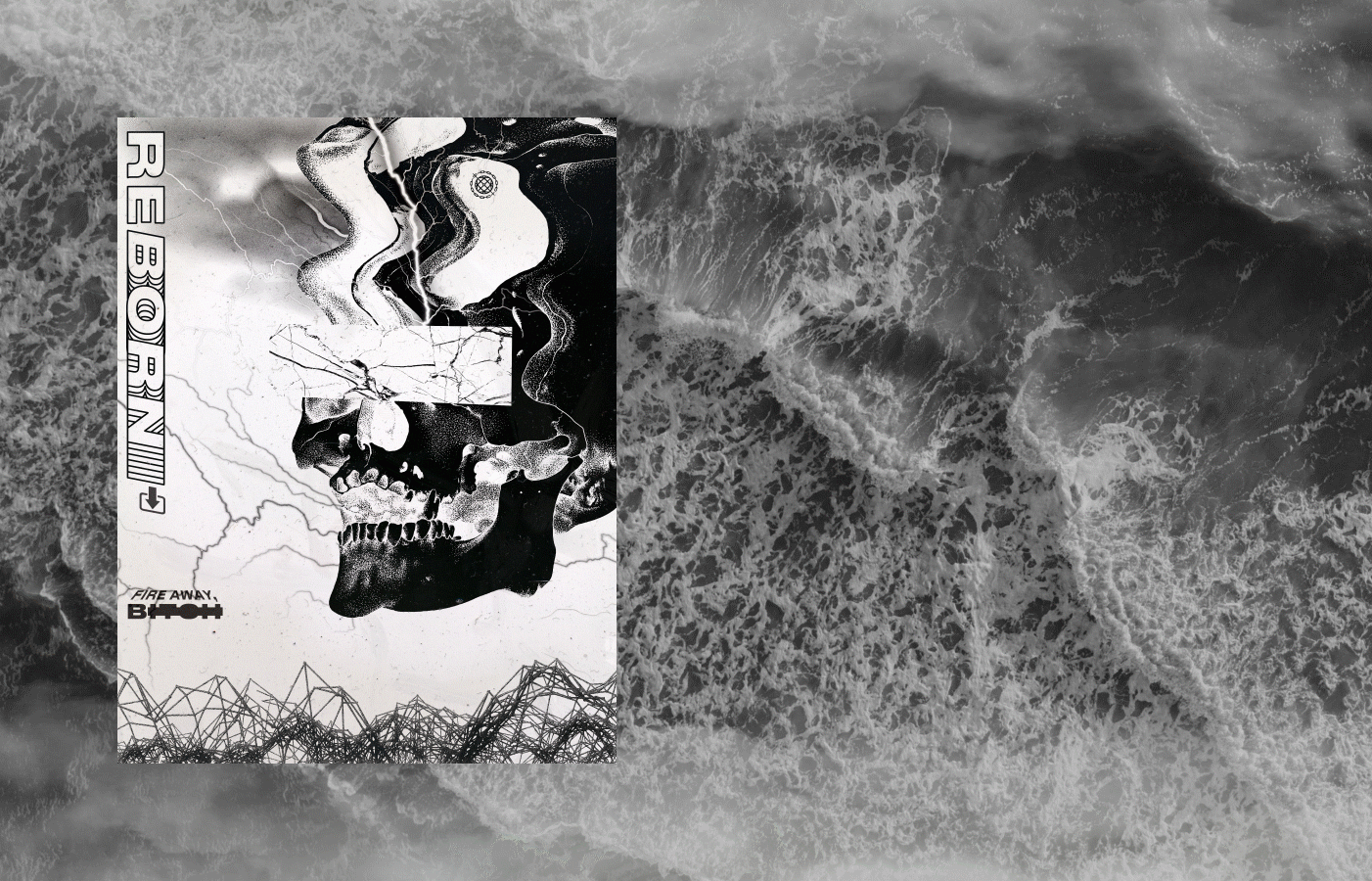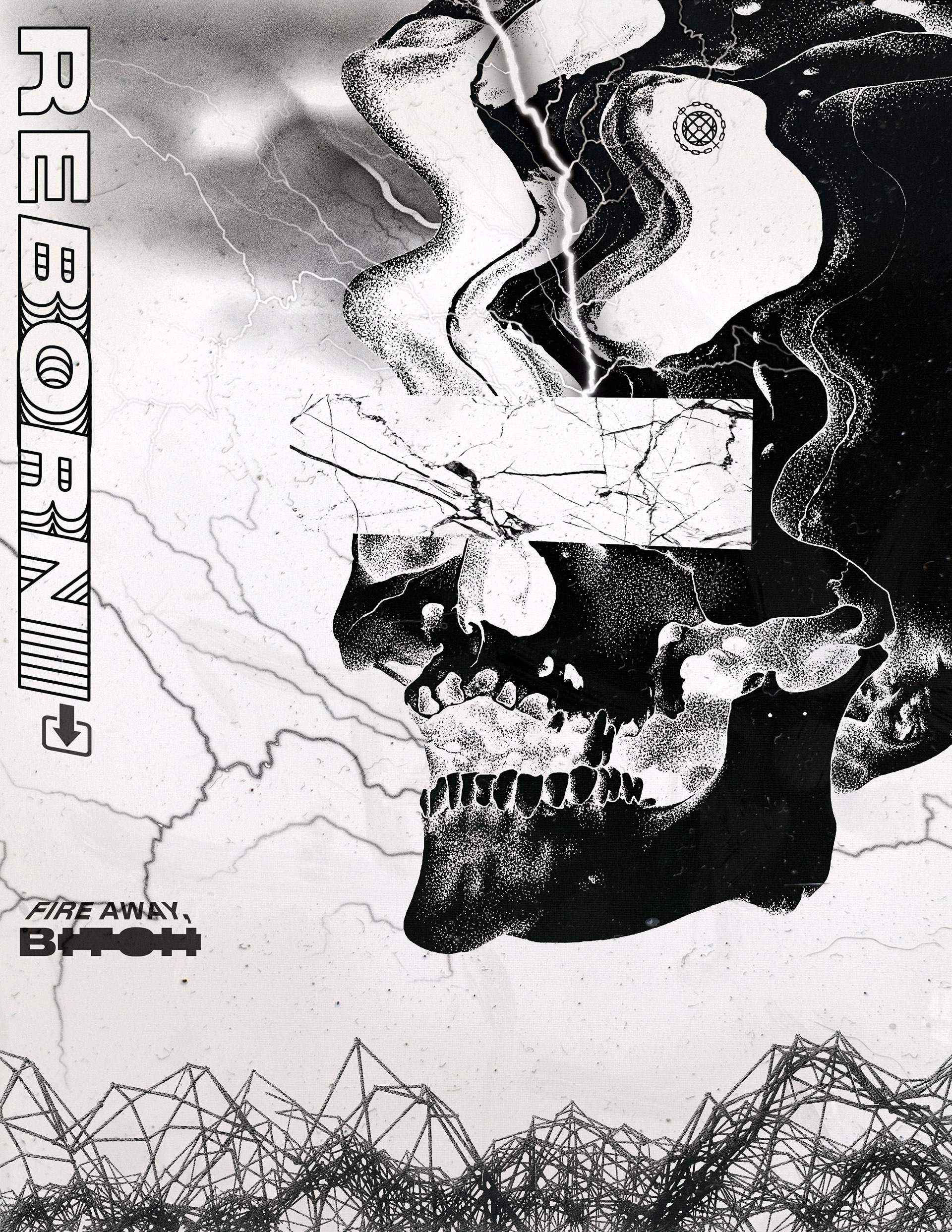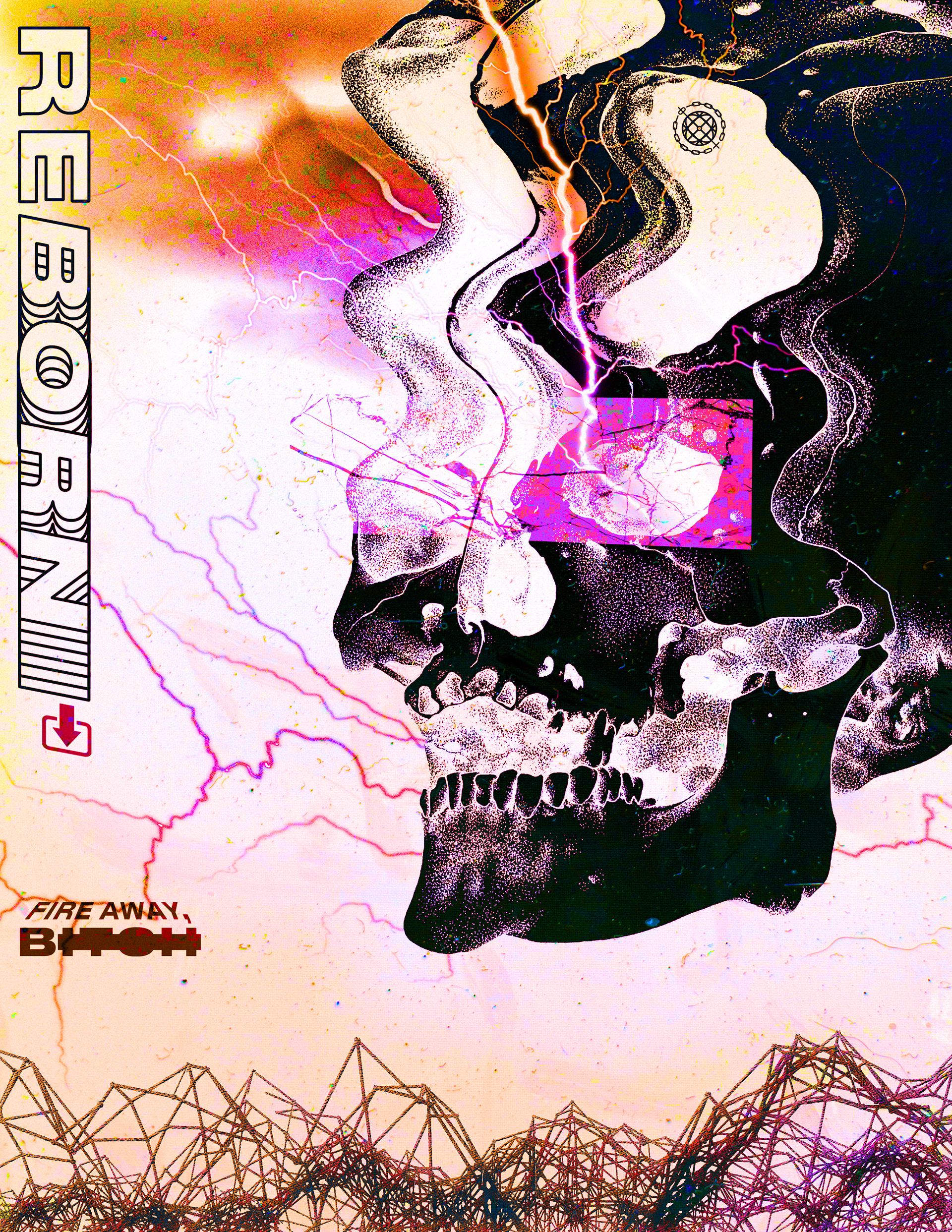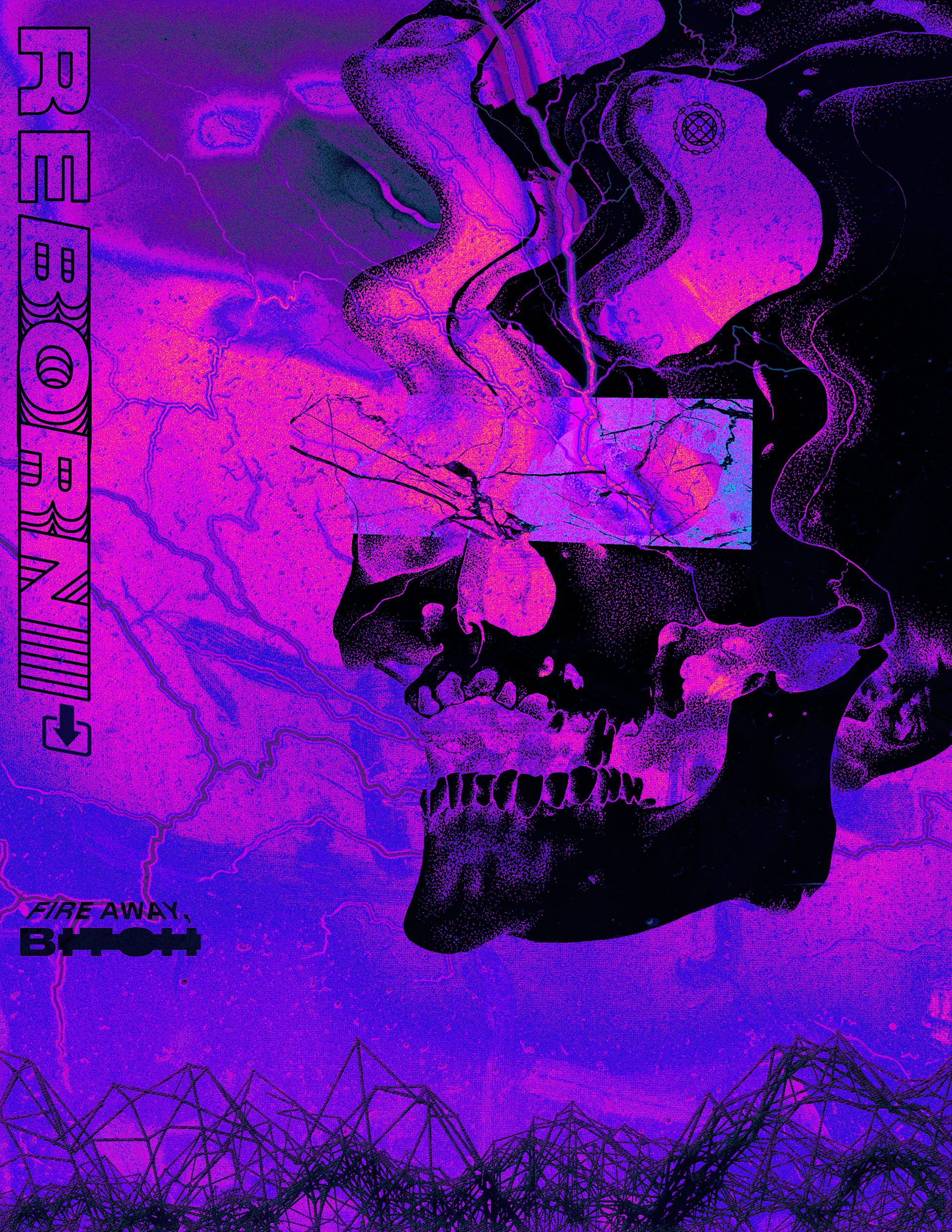 Visual and Virtual "Telephone"
I compiled all of the color variations into a gif, and sent it through Facebook Messenger multiple times. 
Messenger is famous for intensely compressing its images, and the results held true to this testament.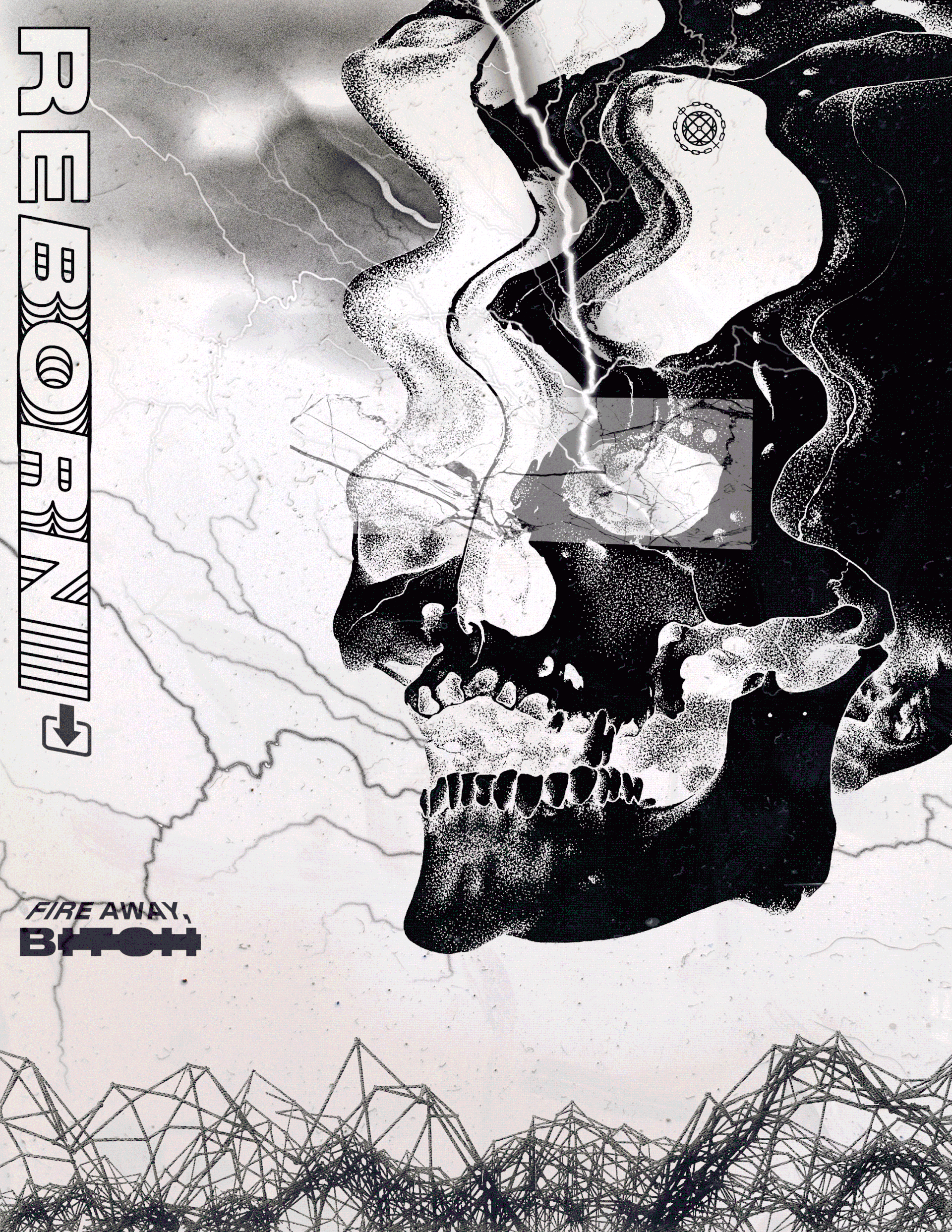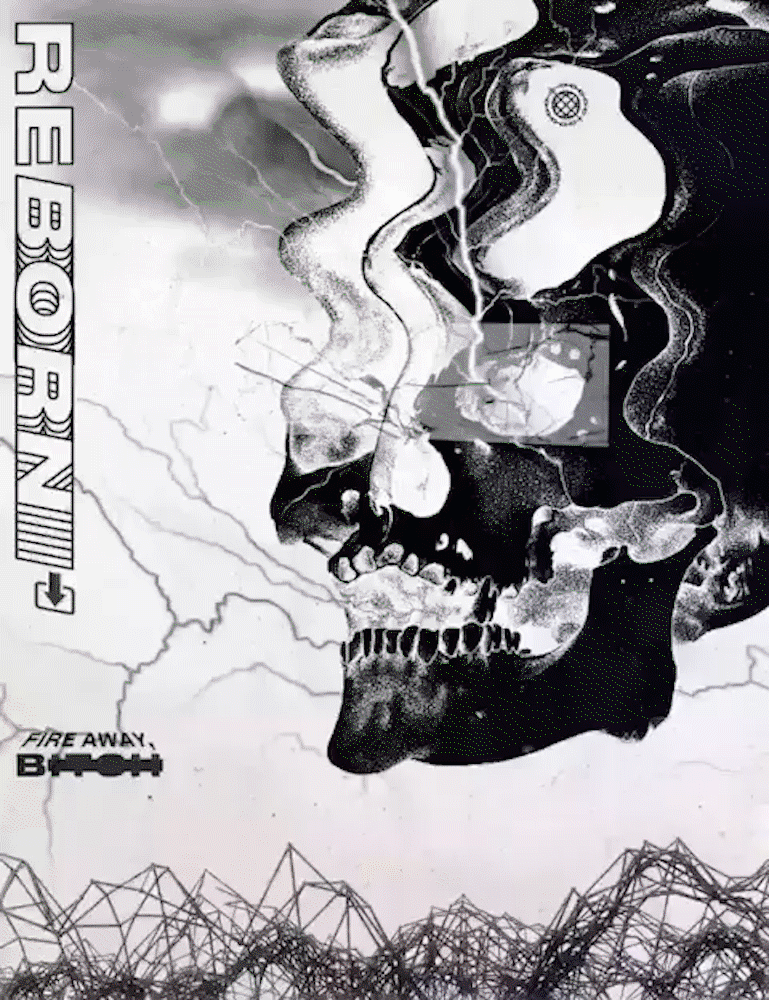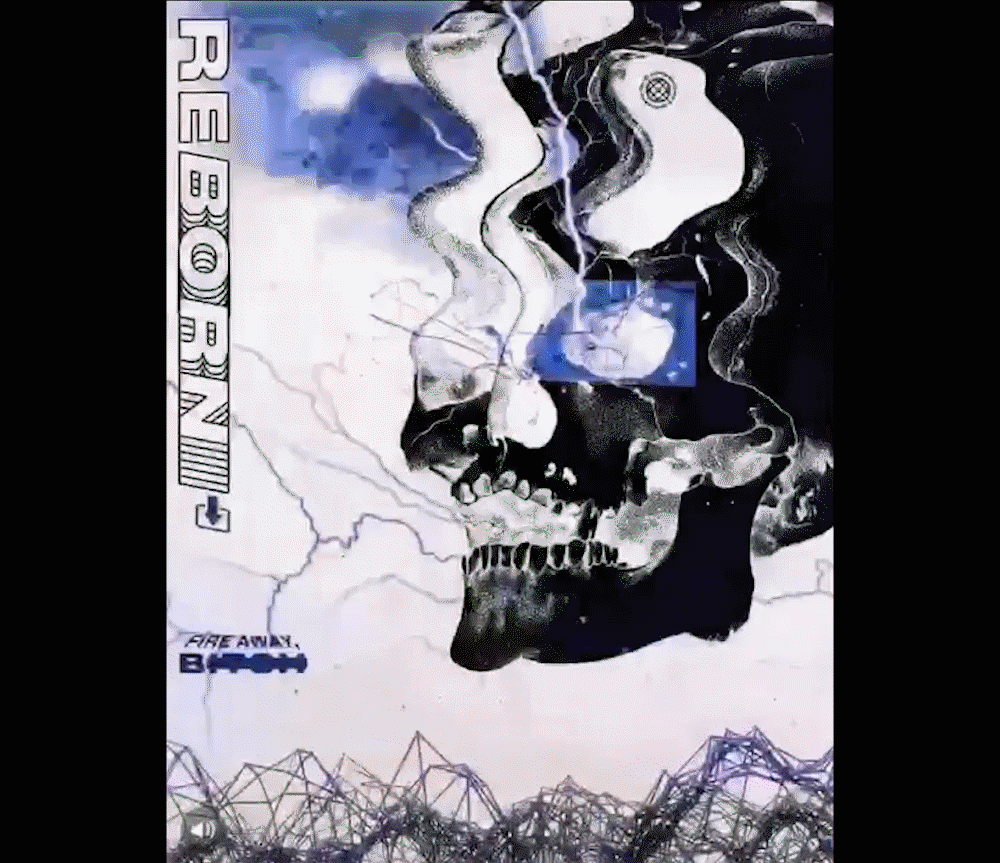 When promoting on social media, Goodman and I took turns reposting each others Instagram stories, thus creating another process of distortion and rebirth.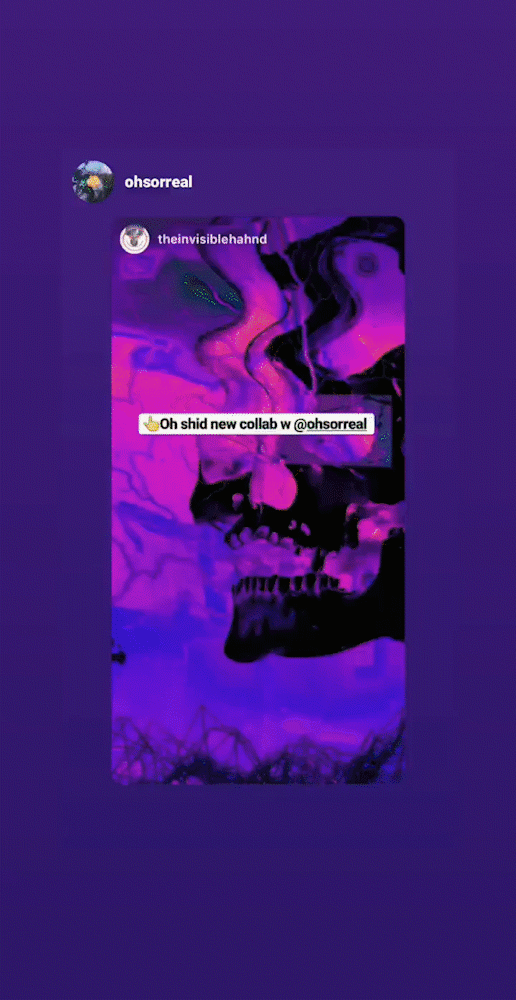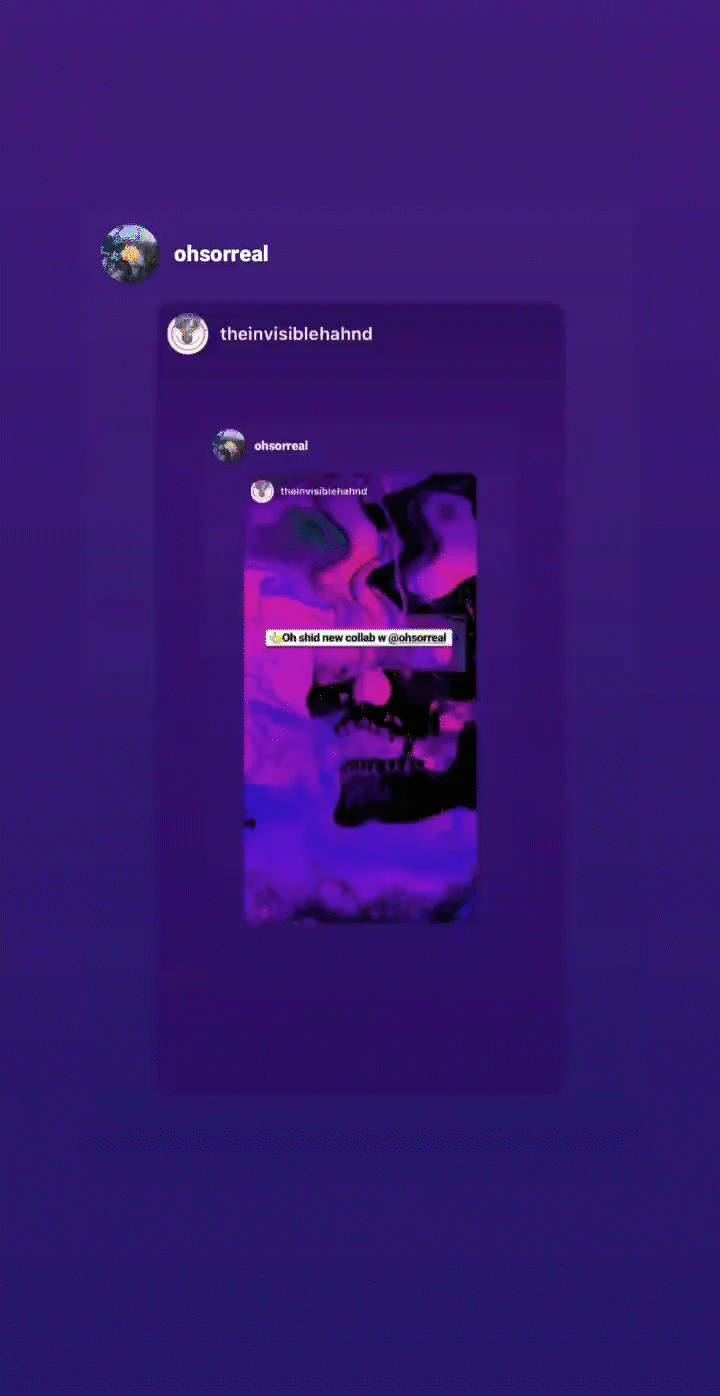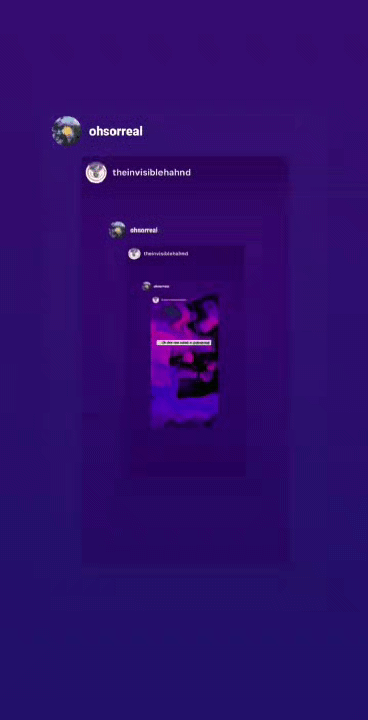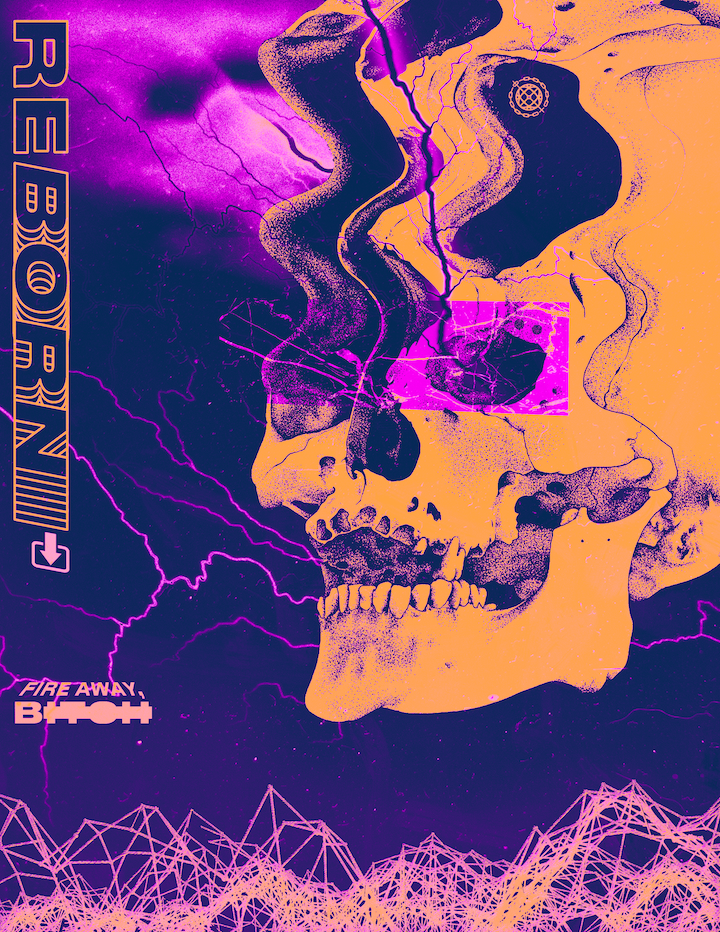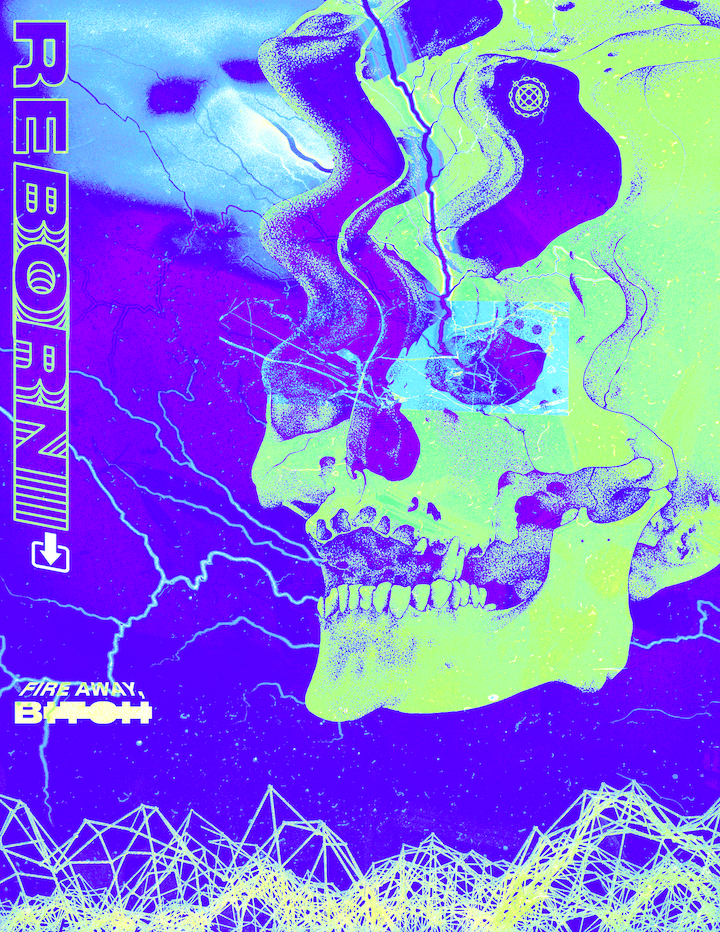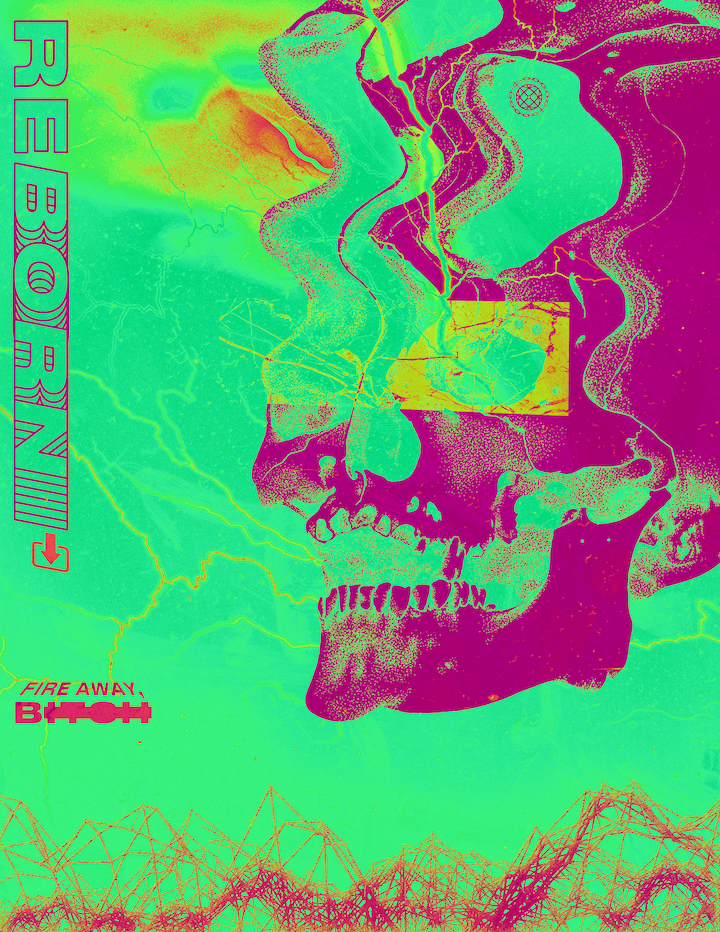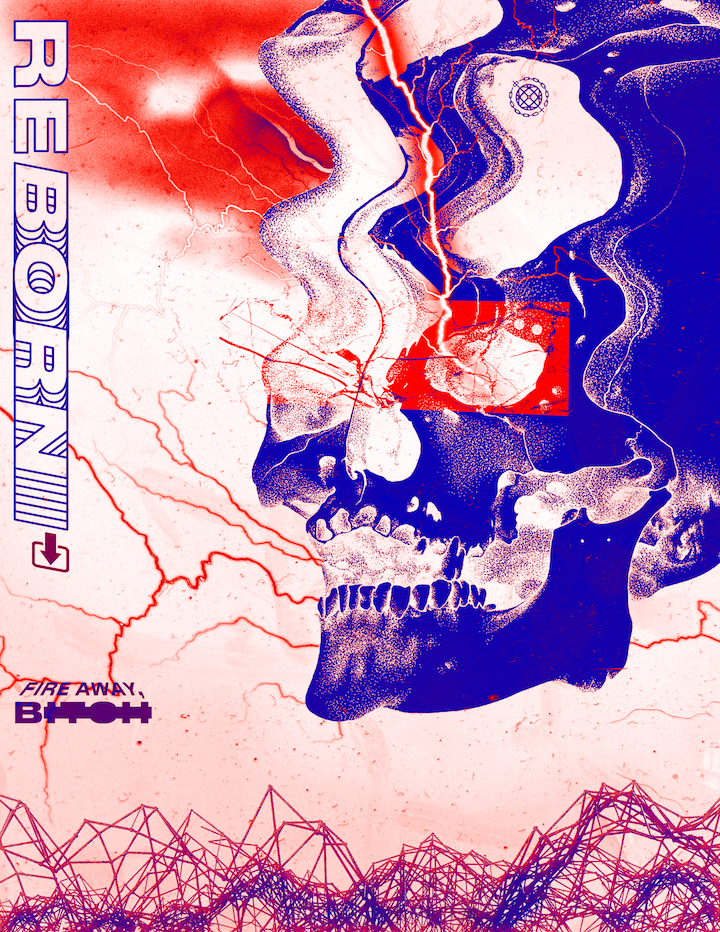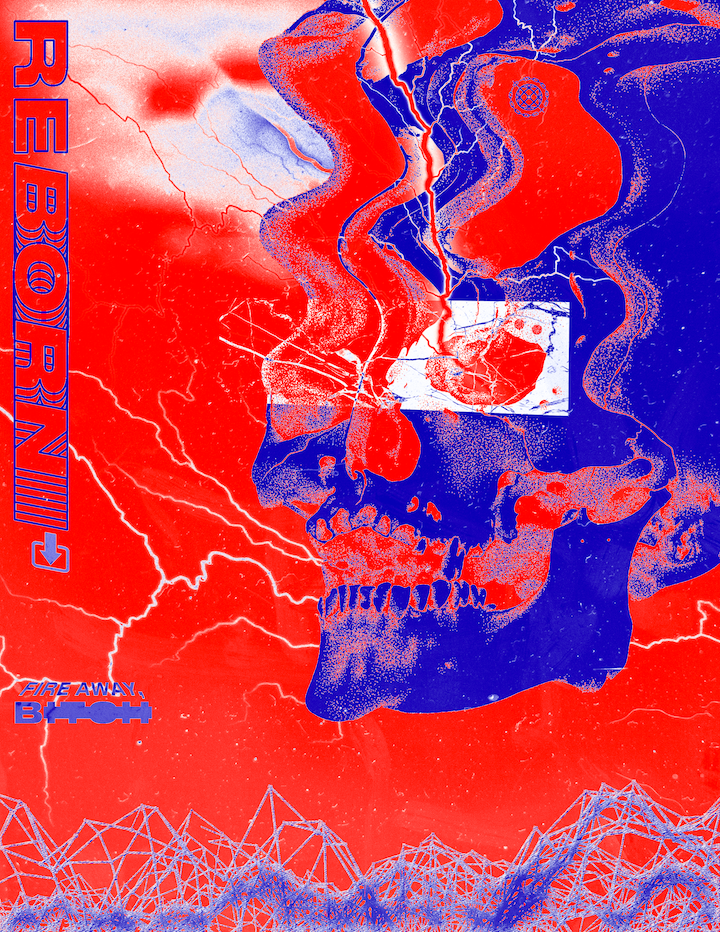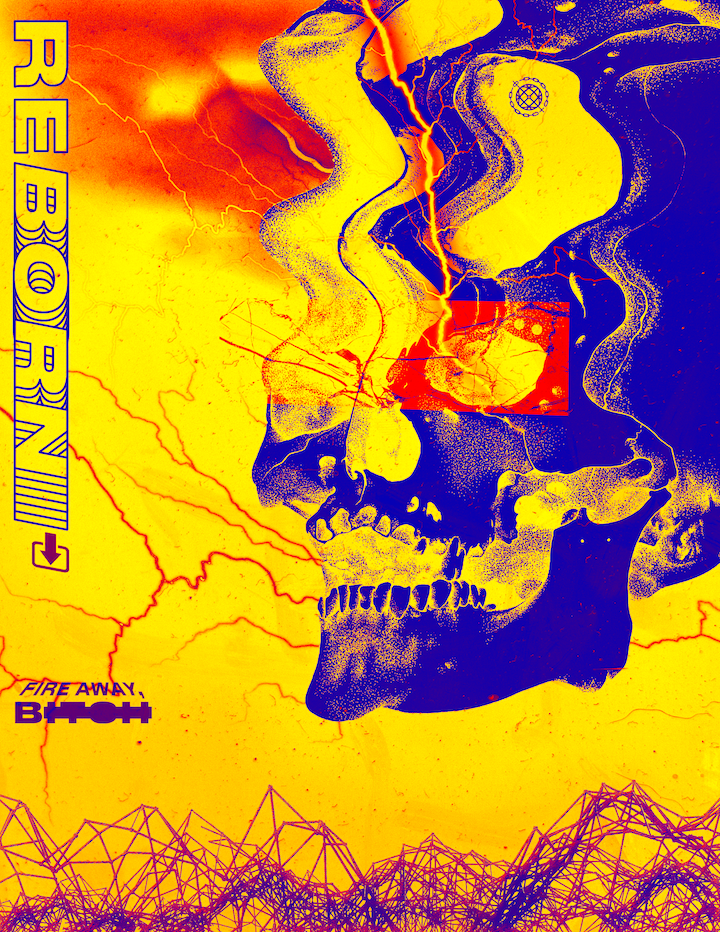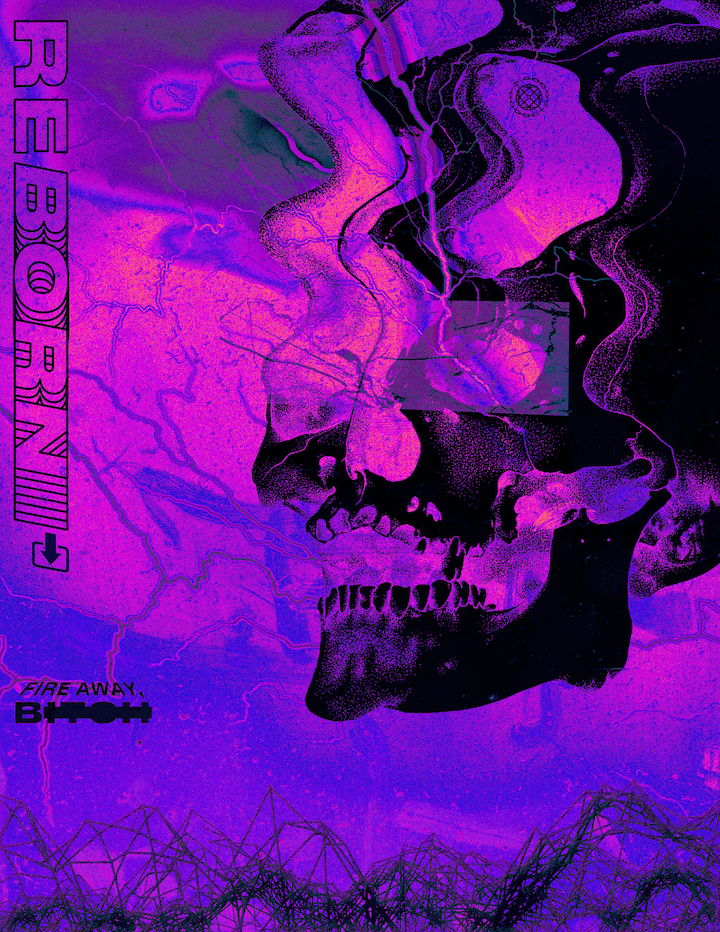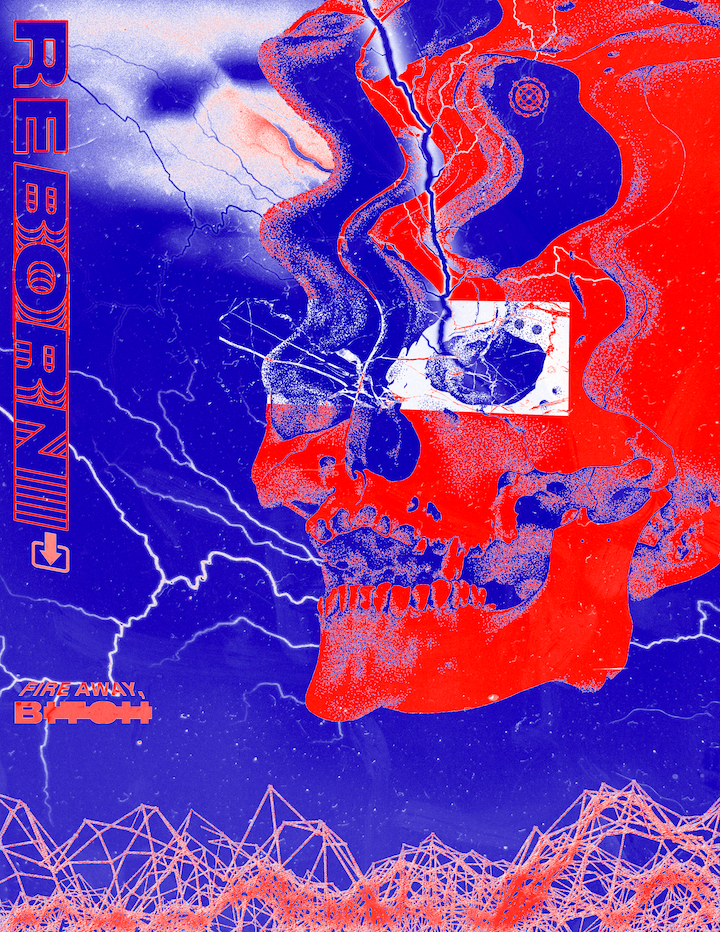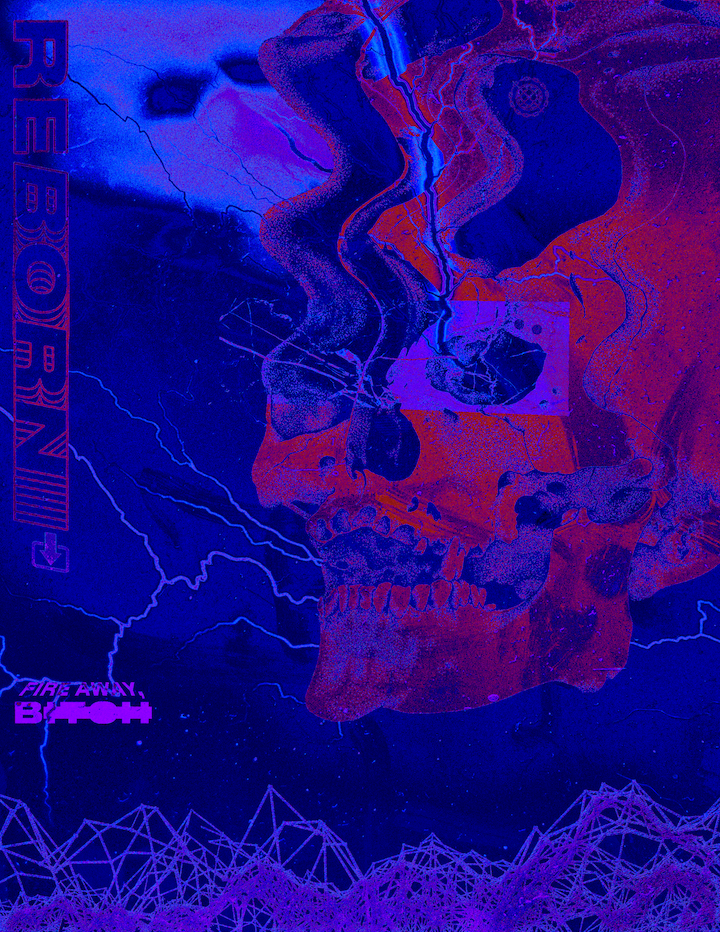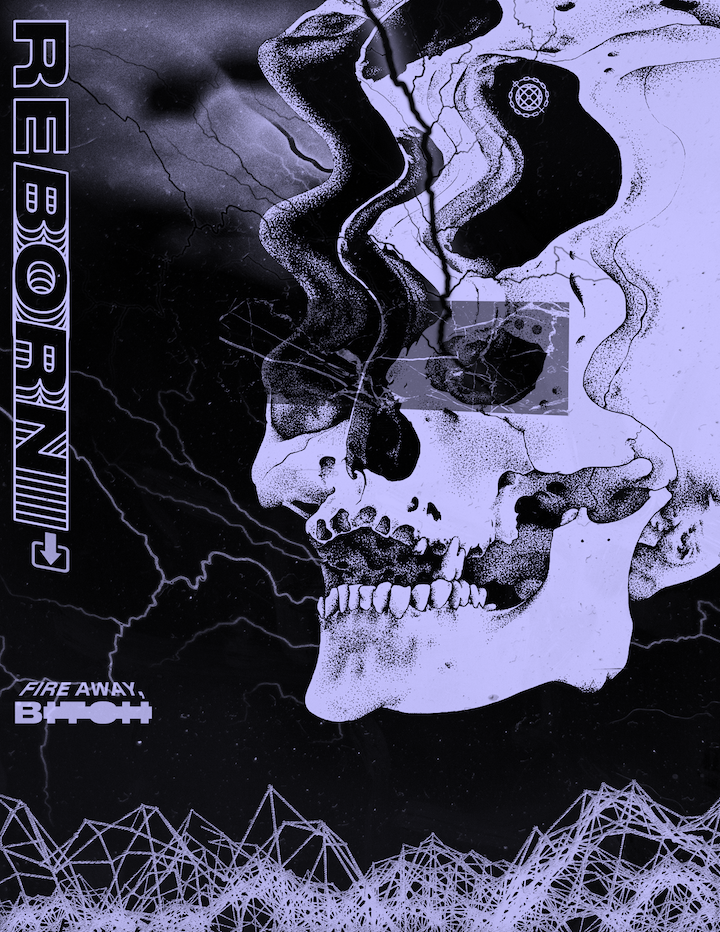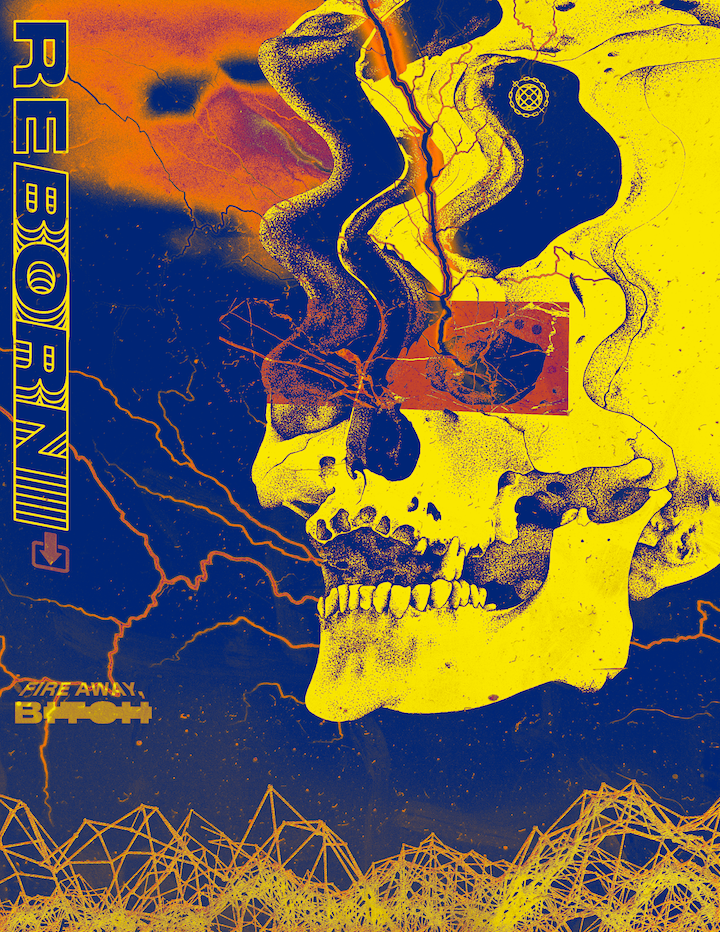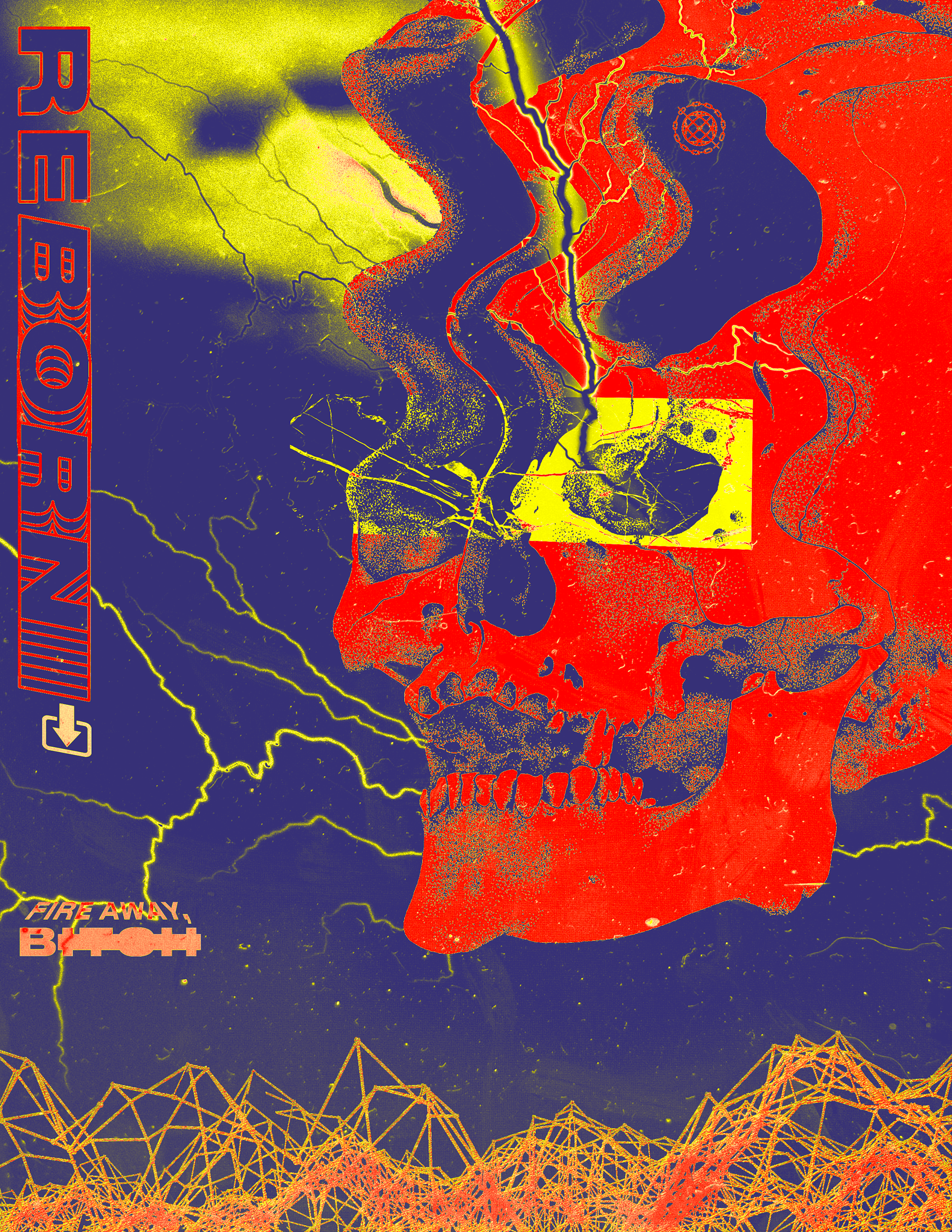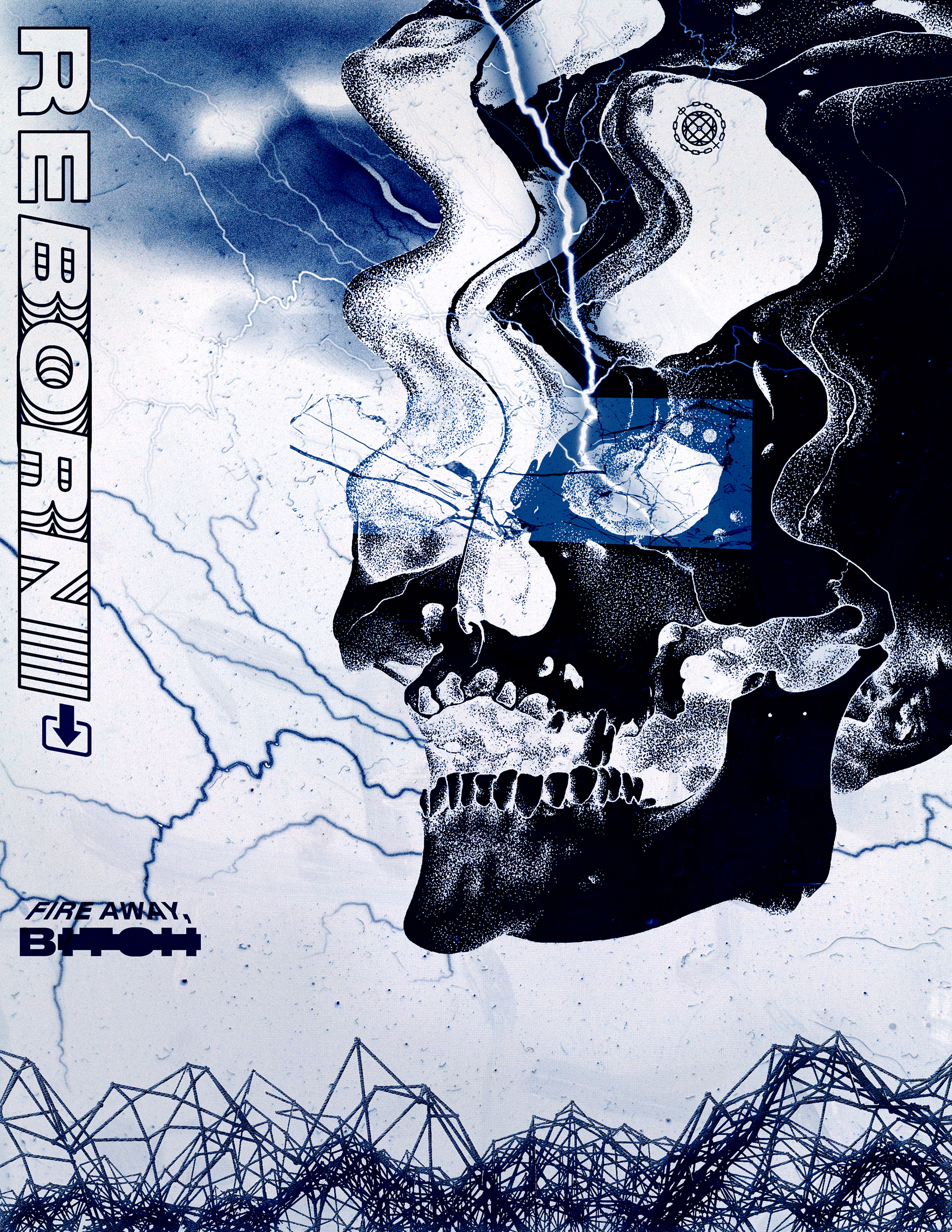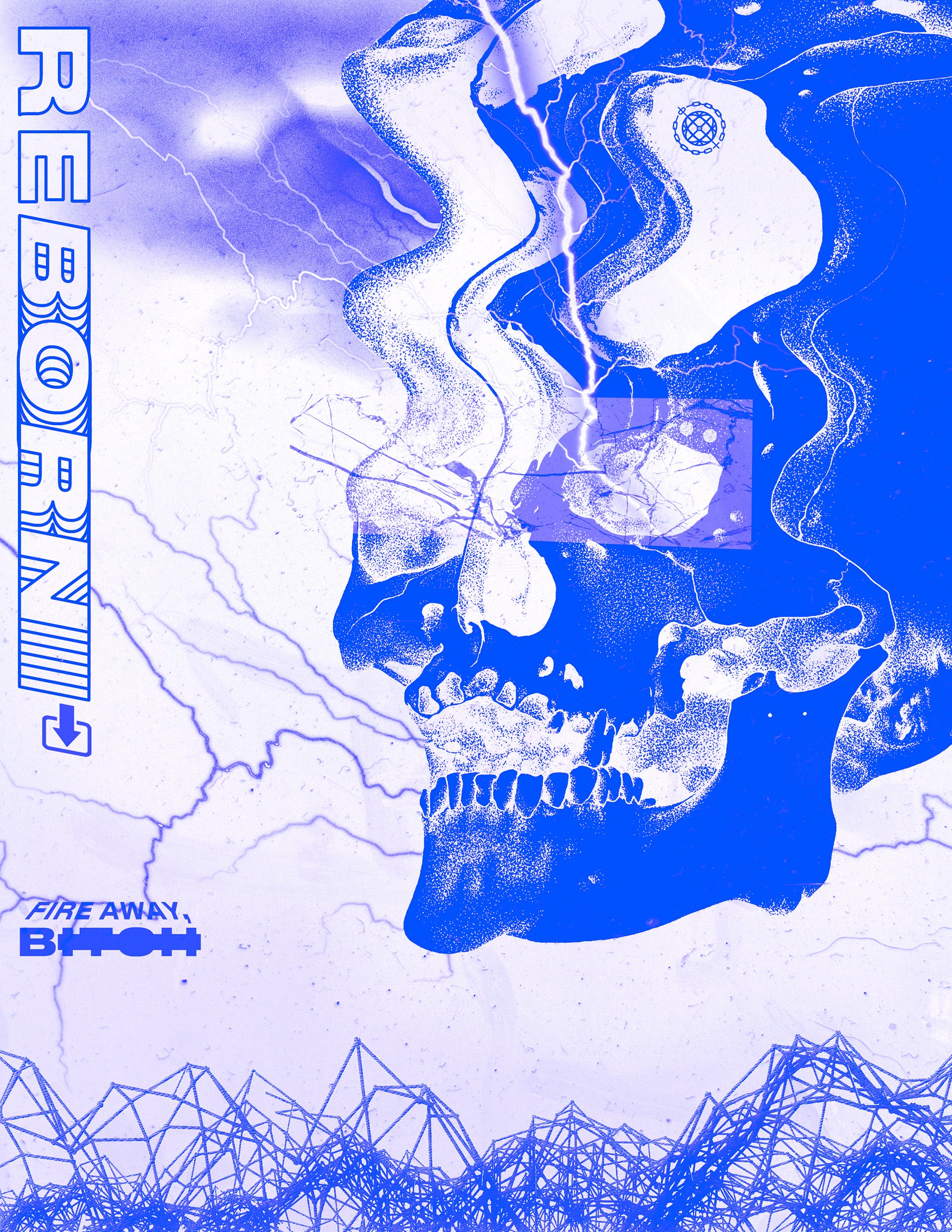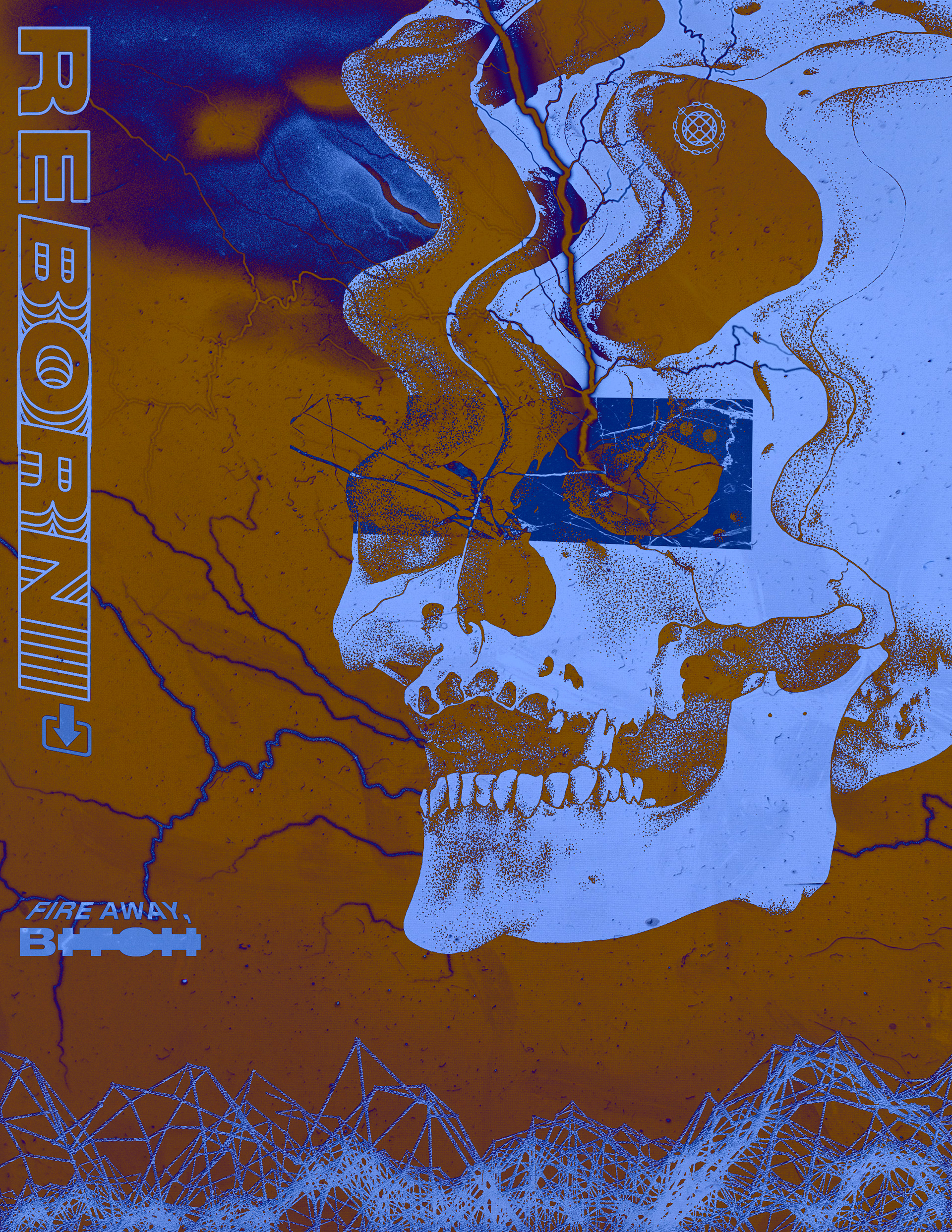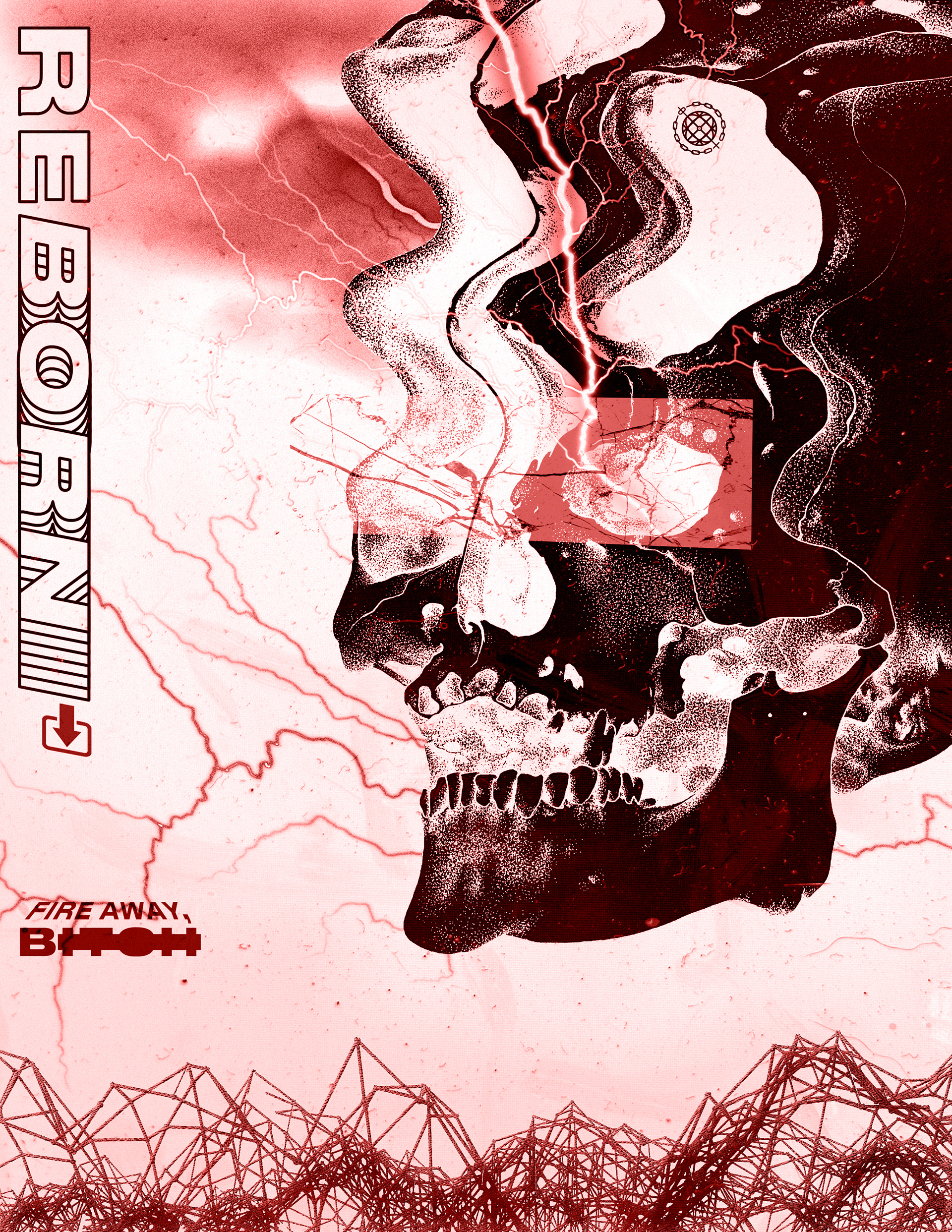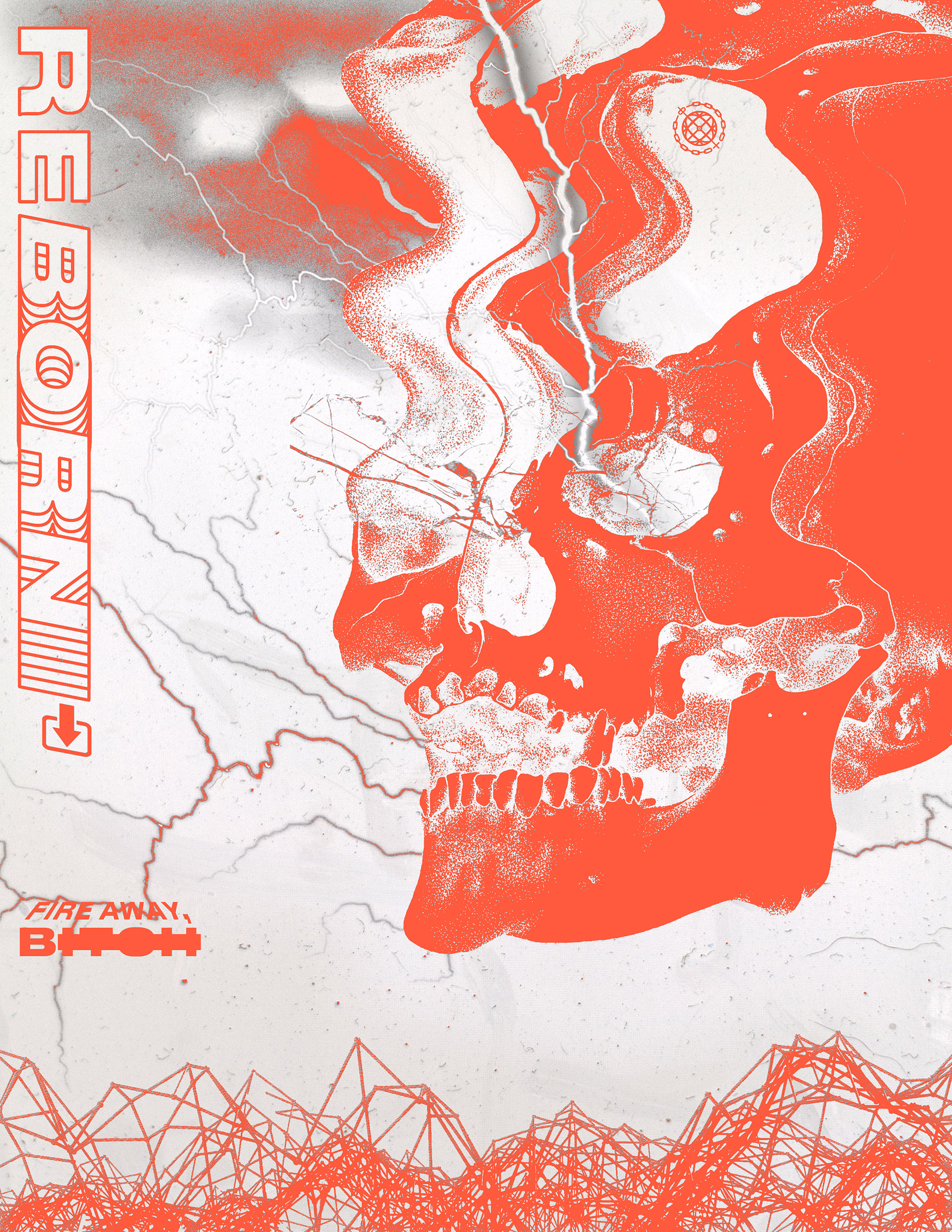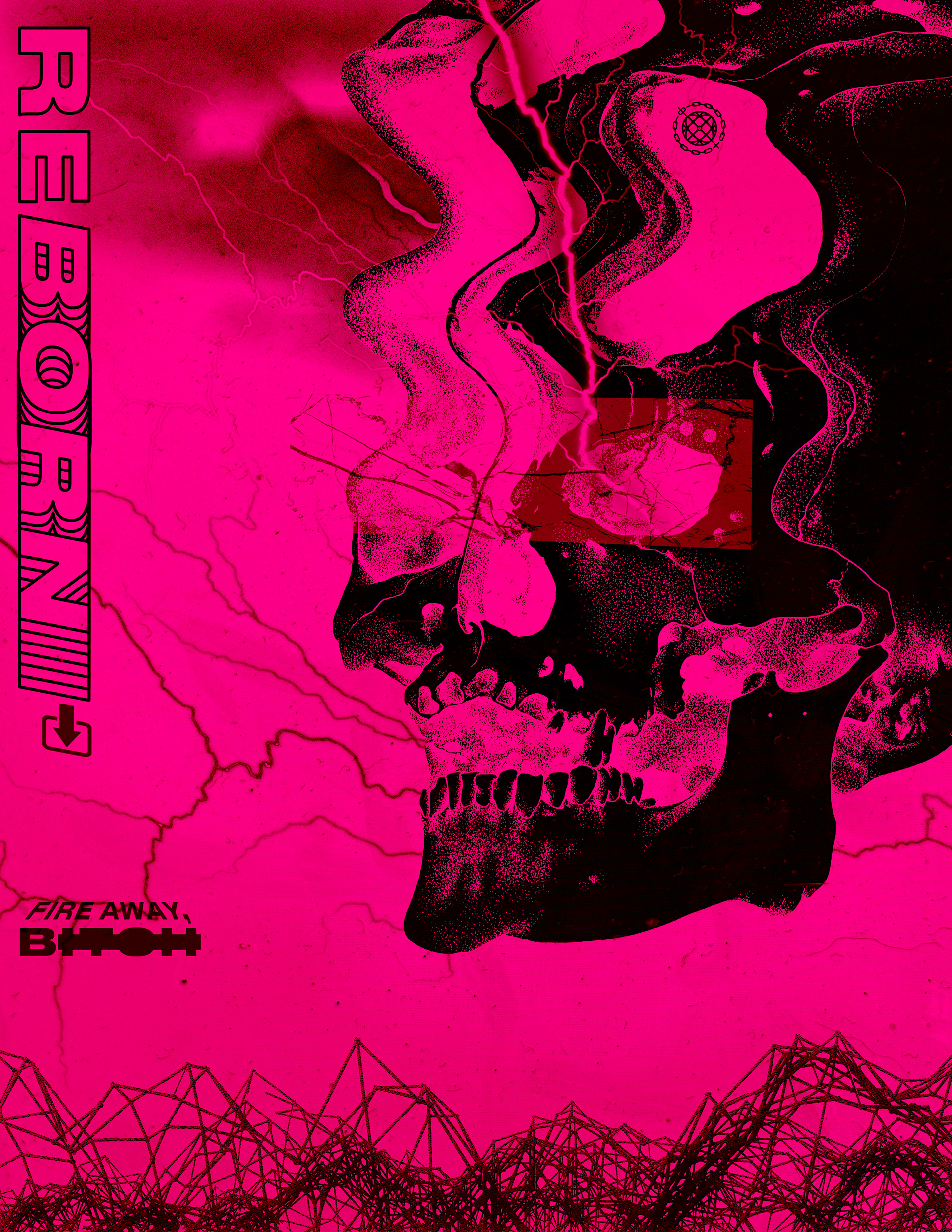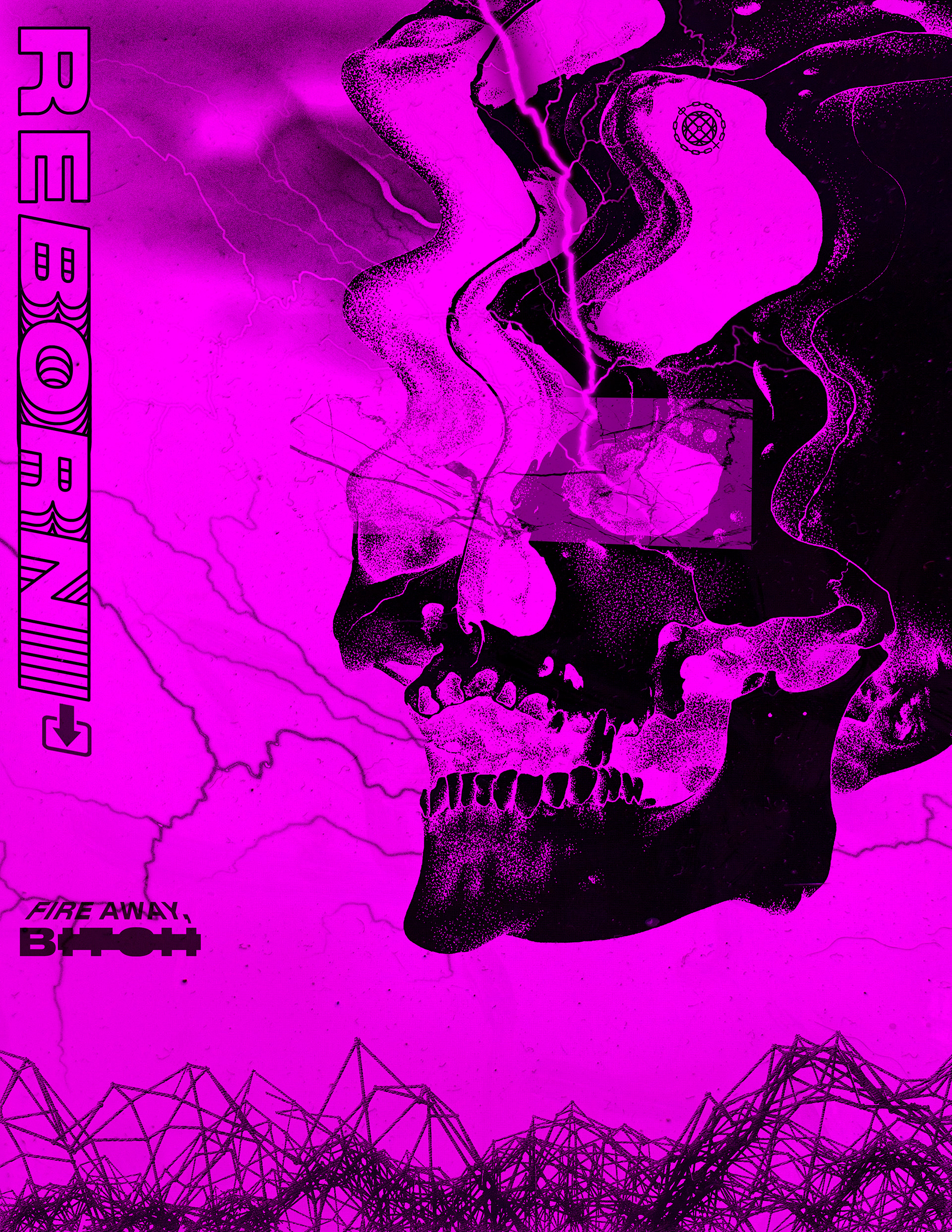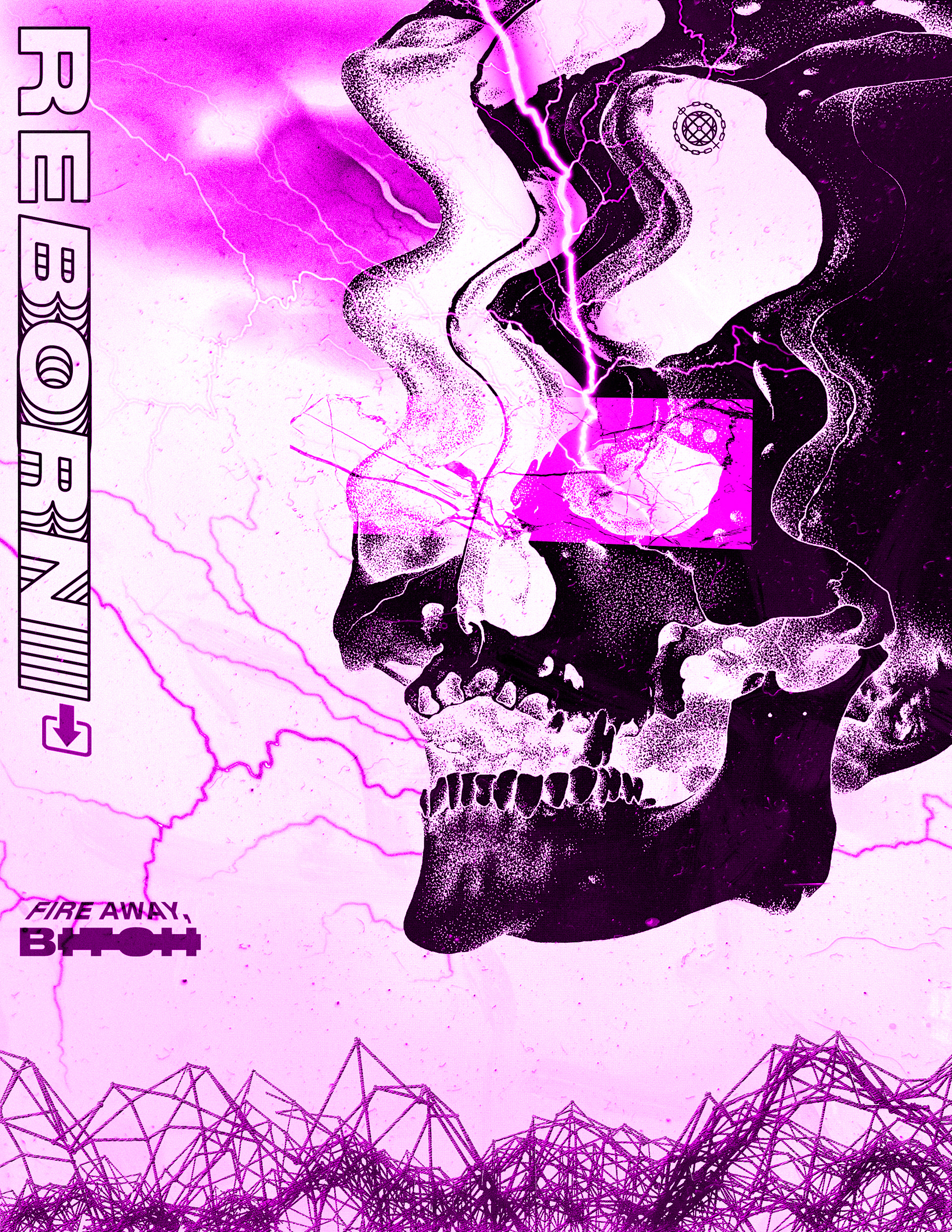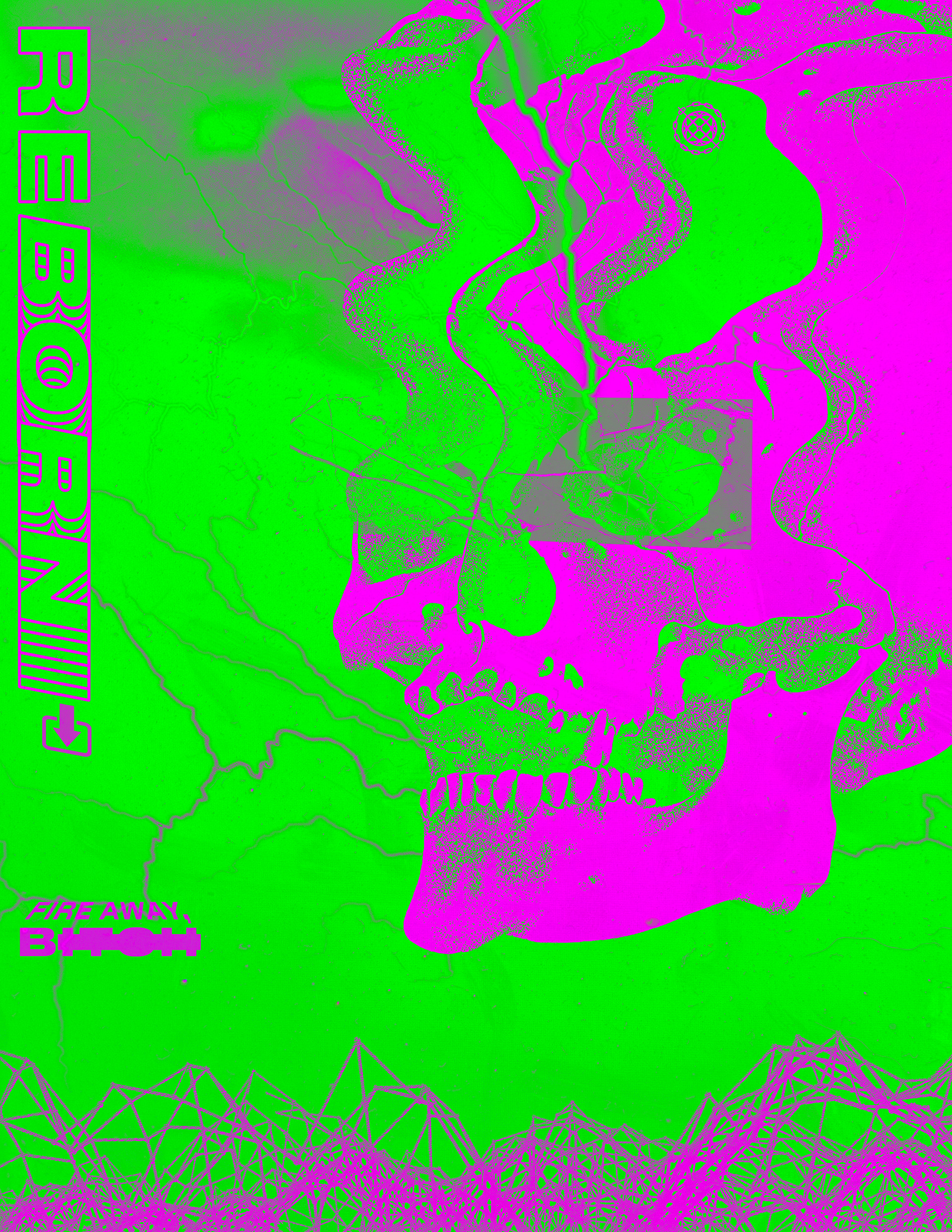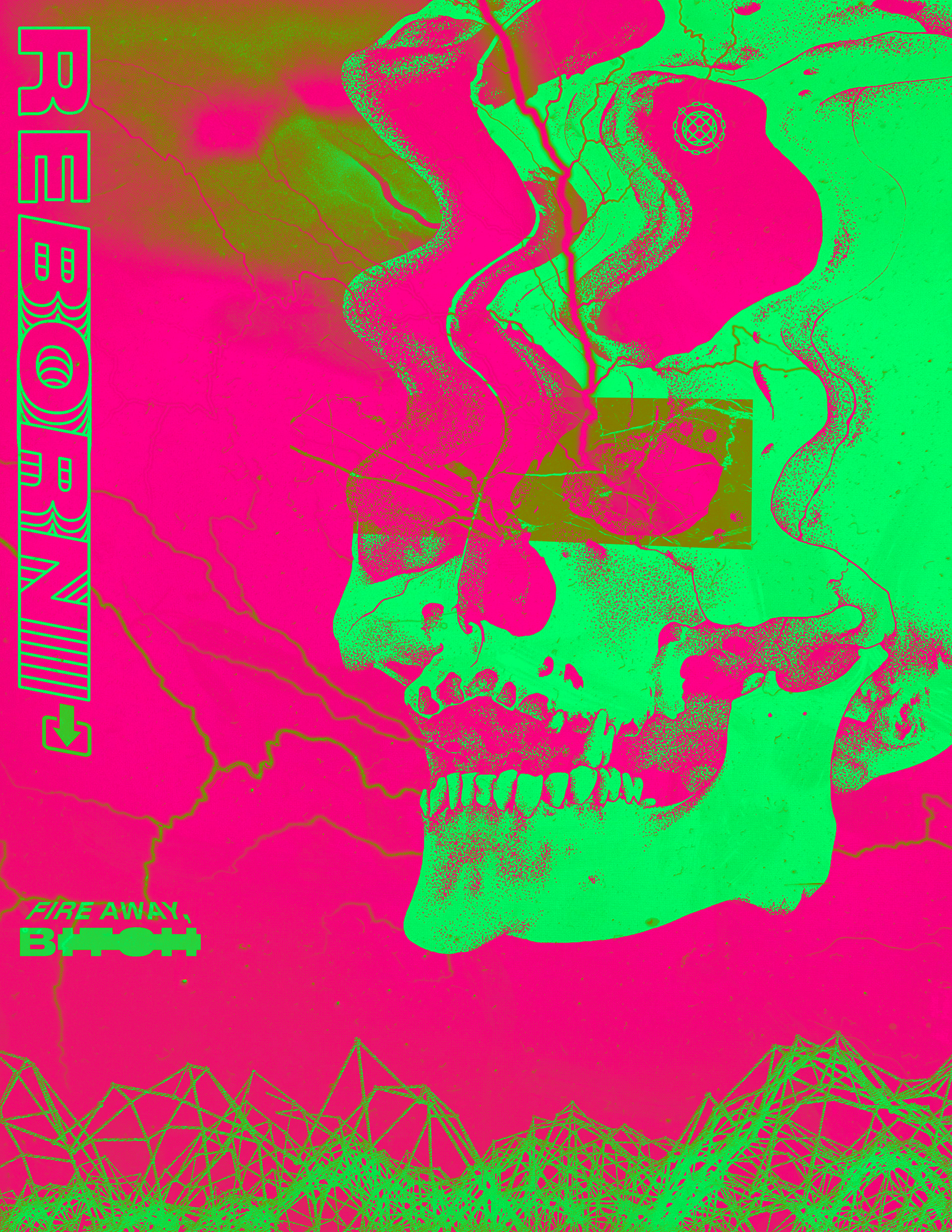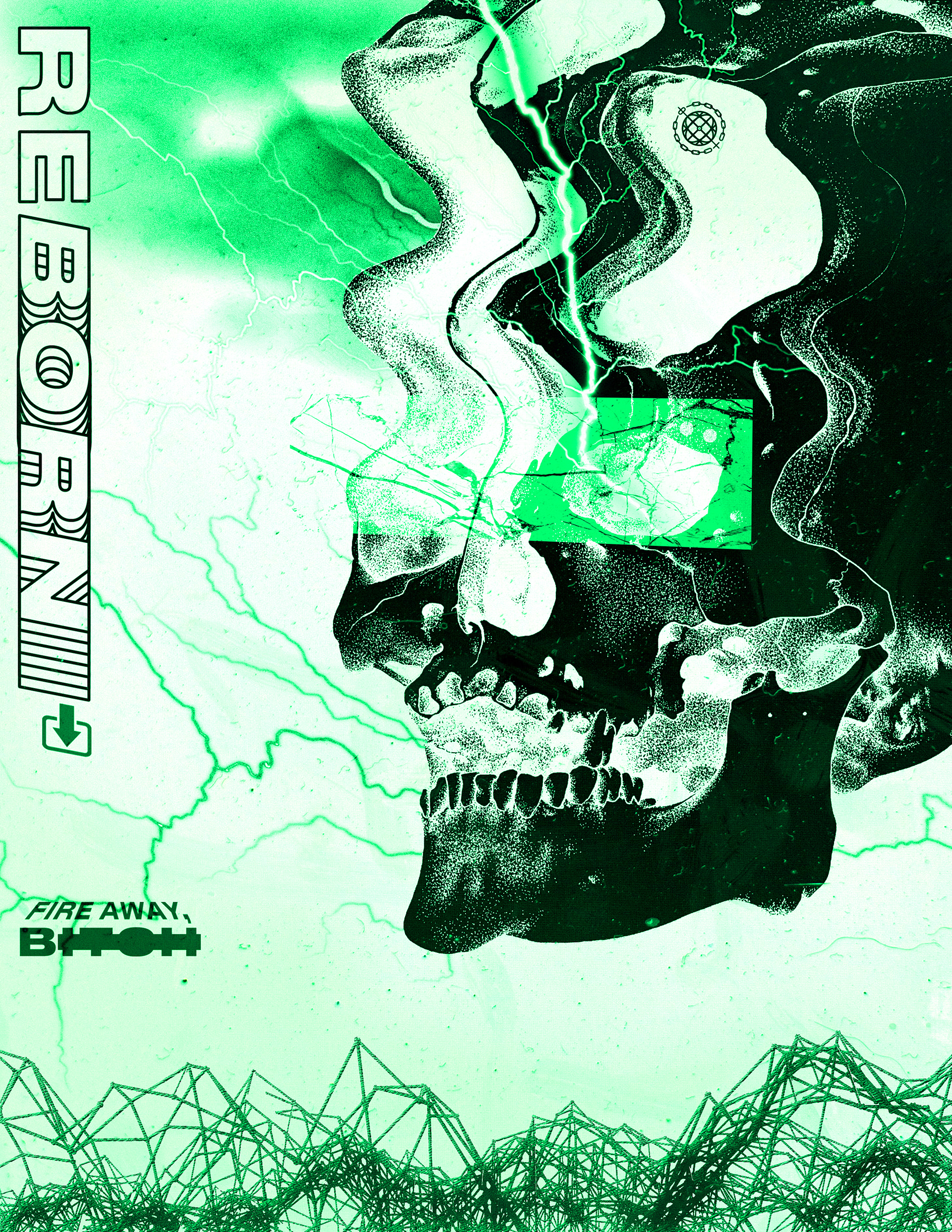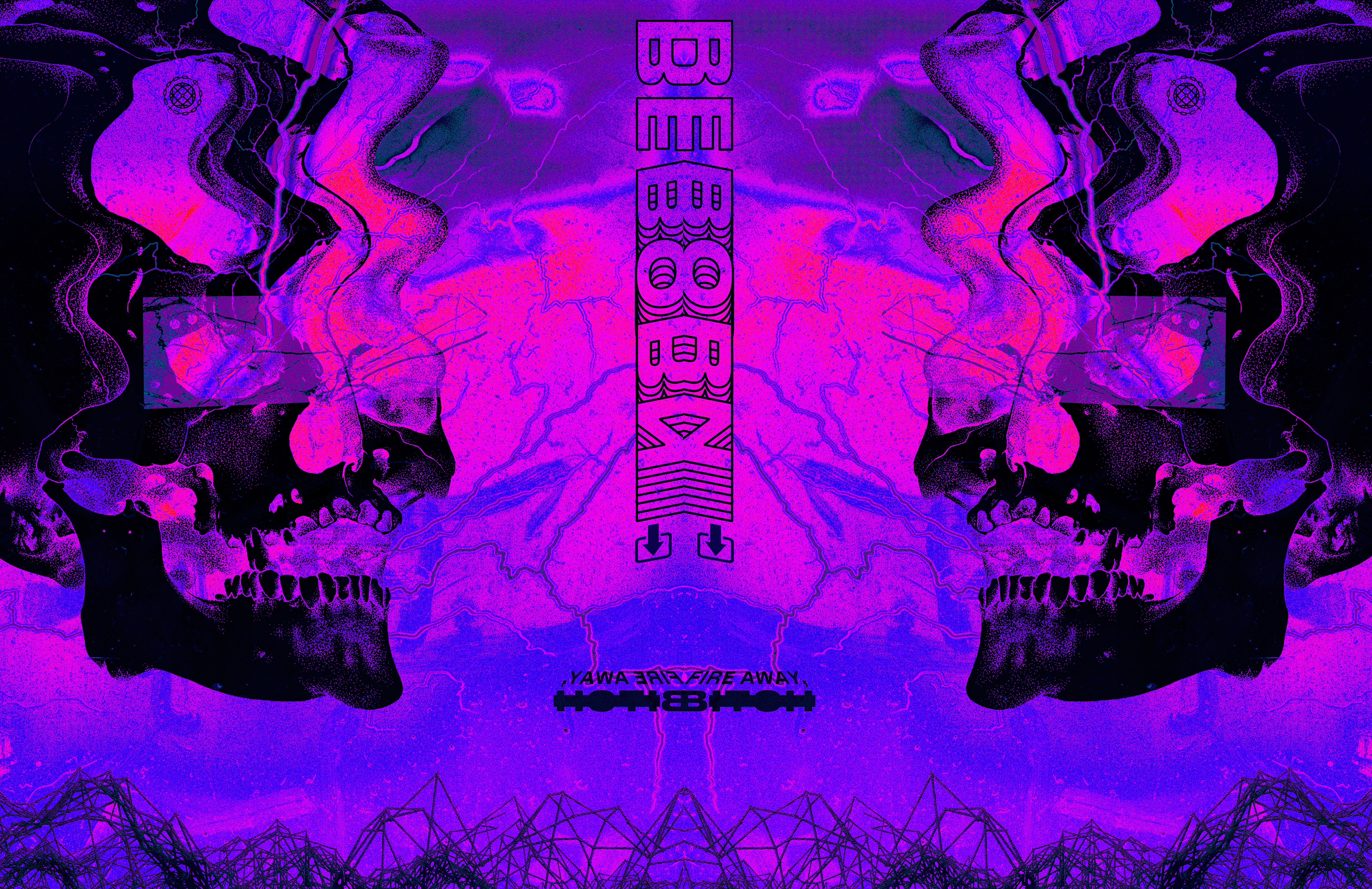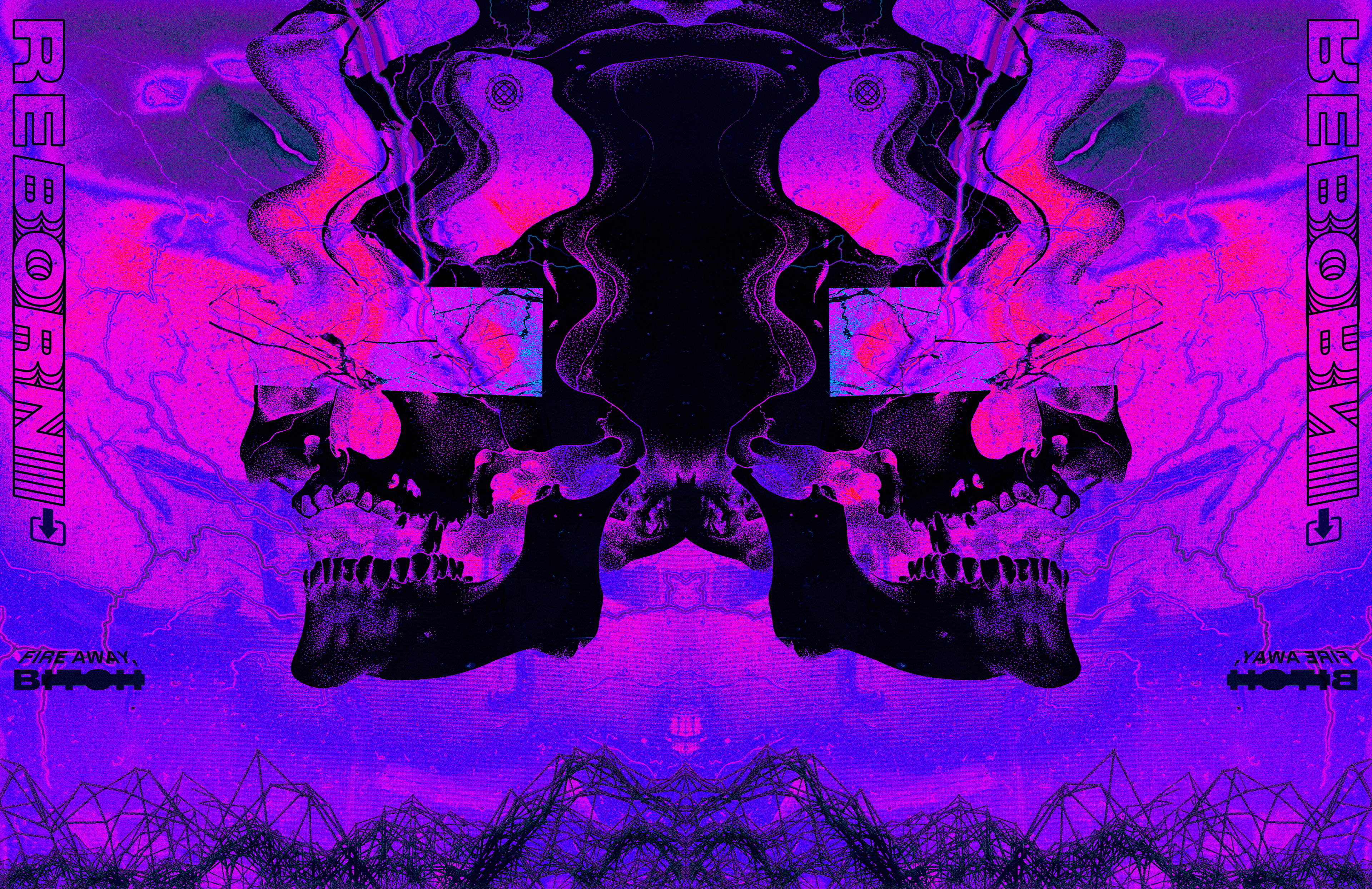 Vertical Edge Double Reflection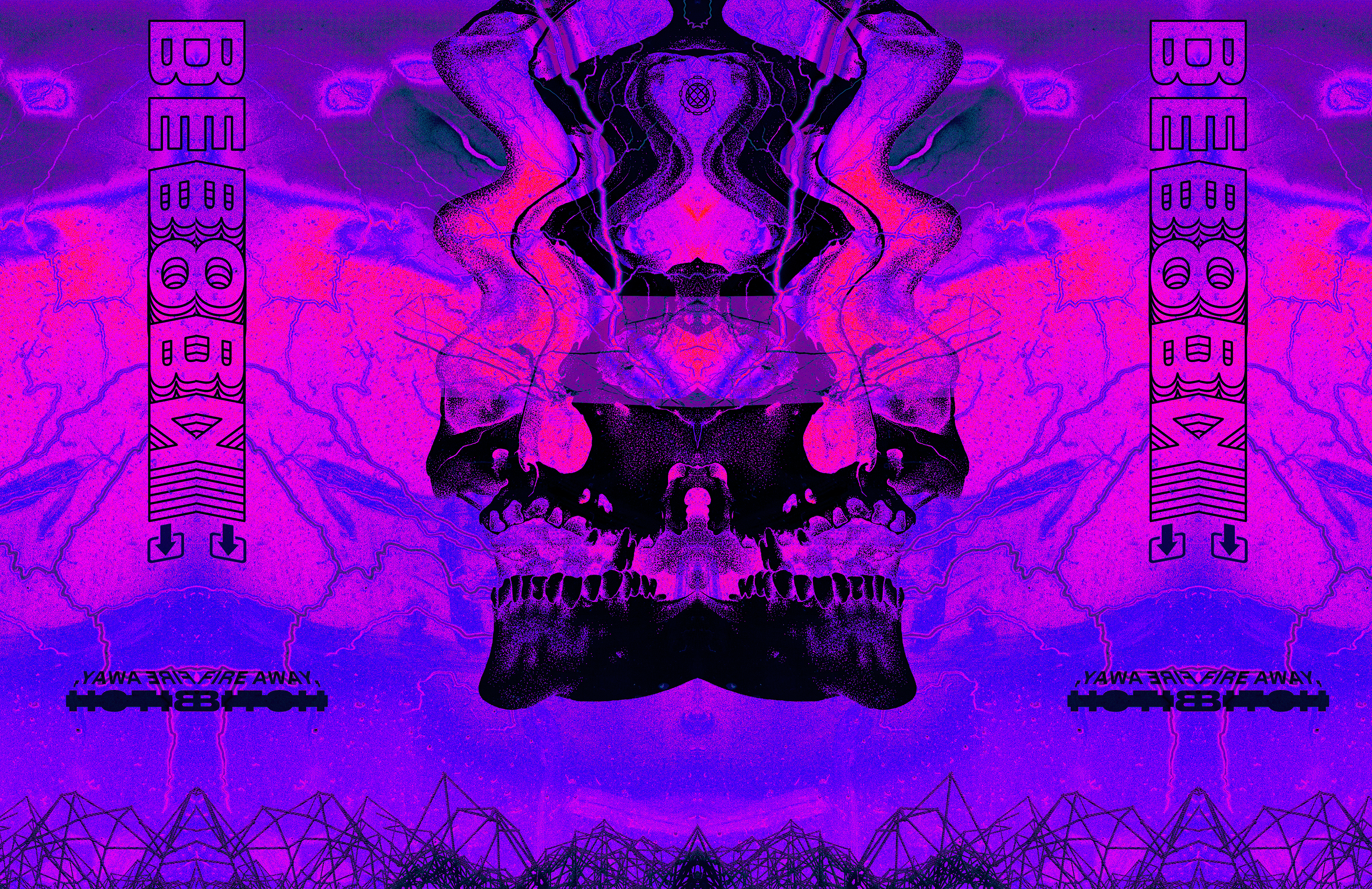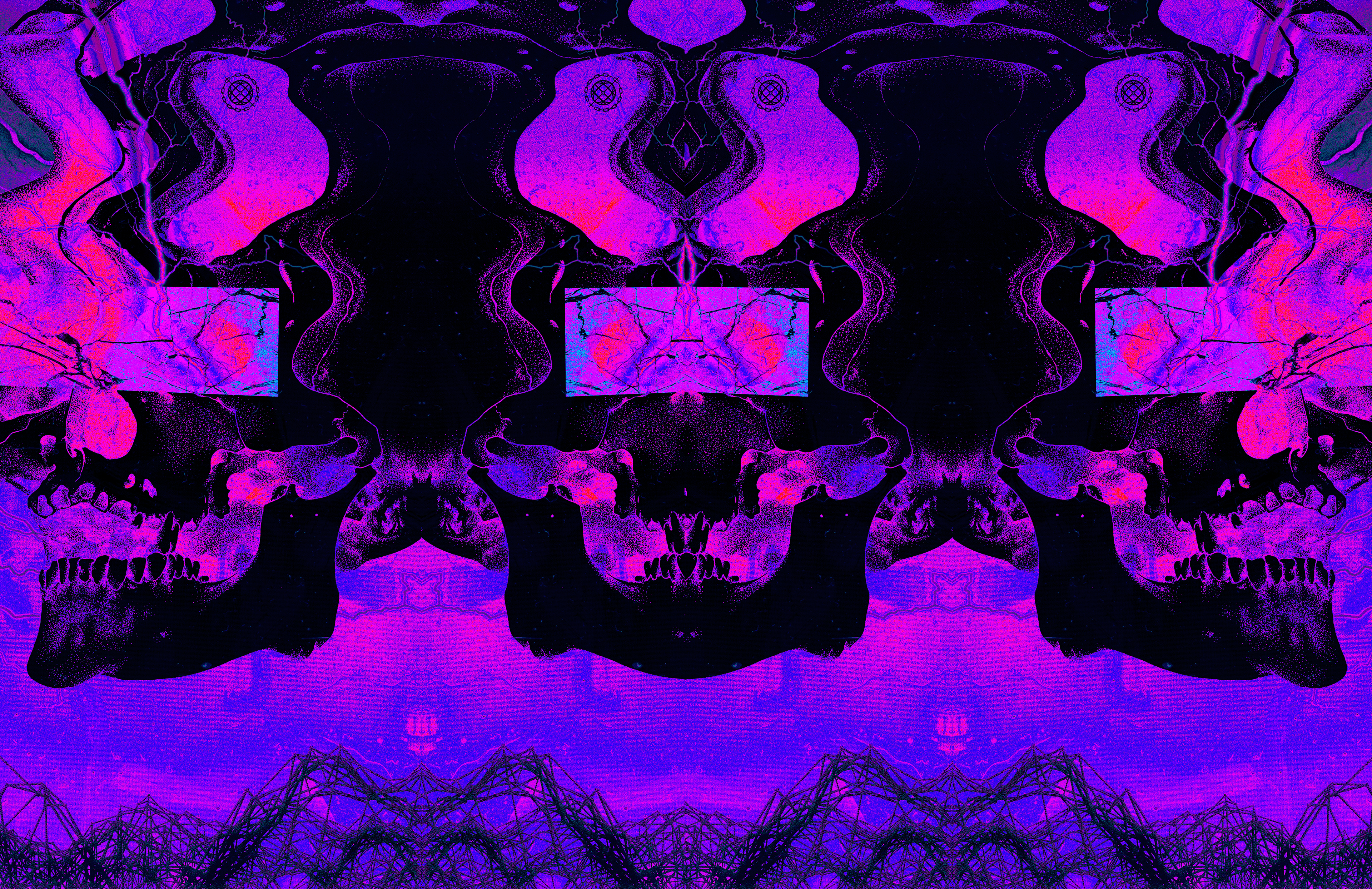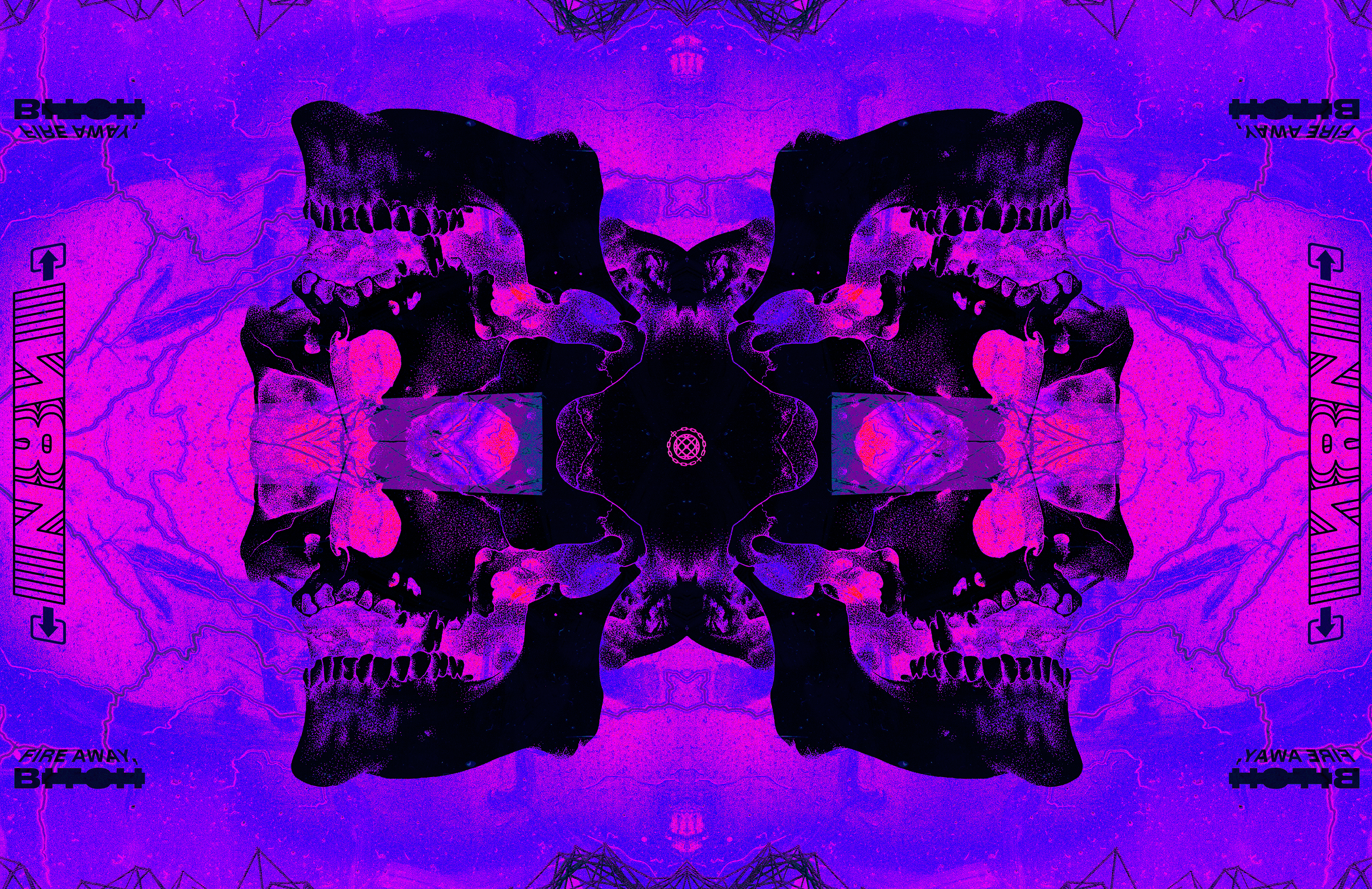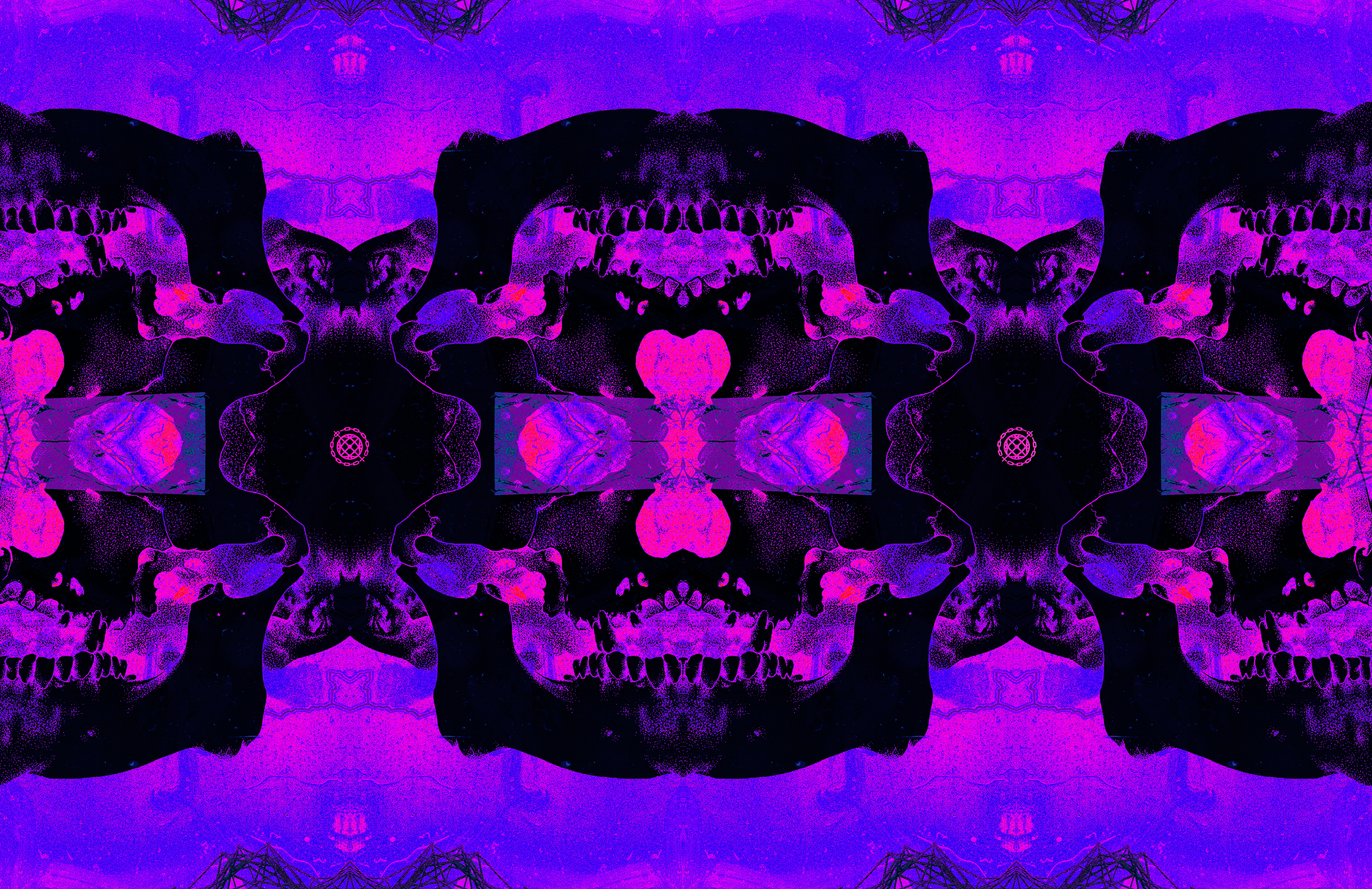 Vertical and Horizontal Reflection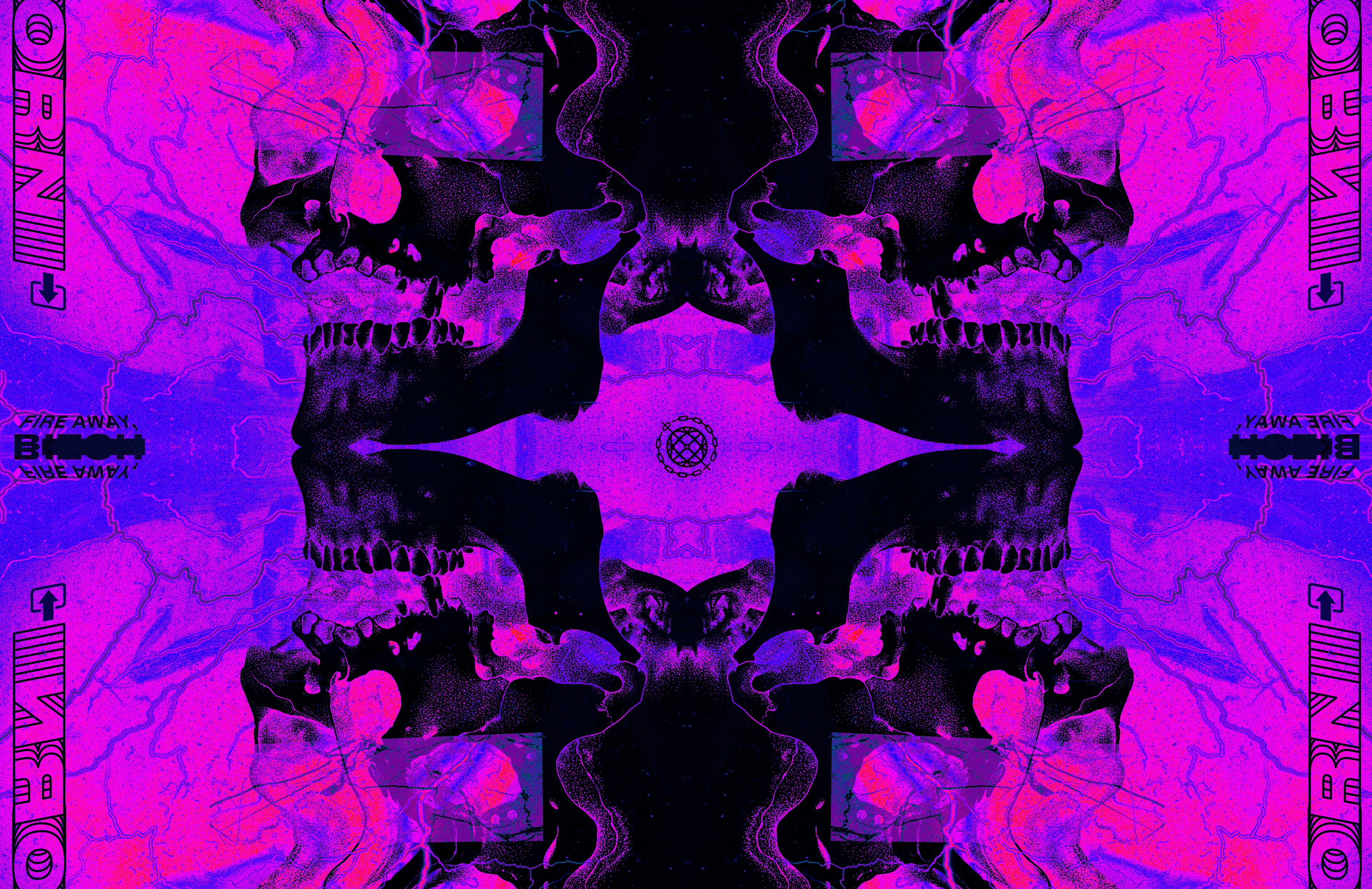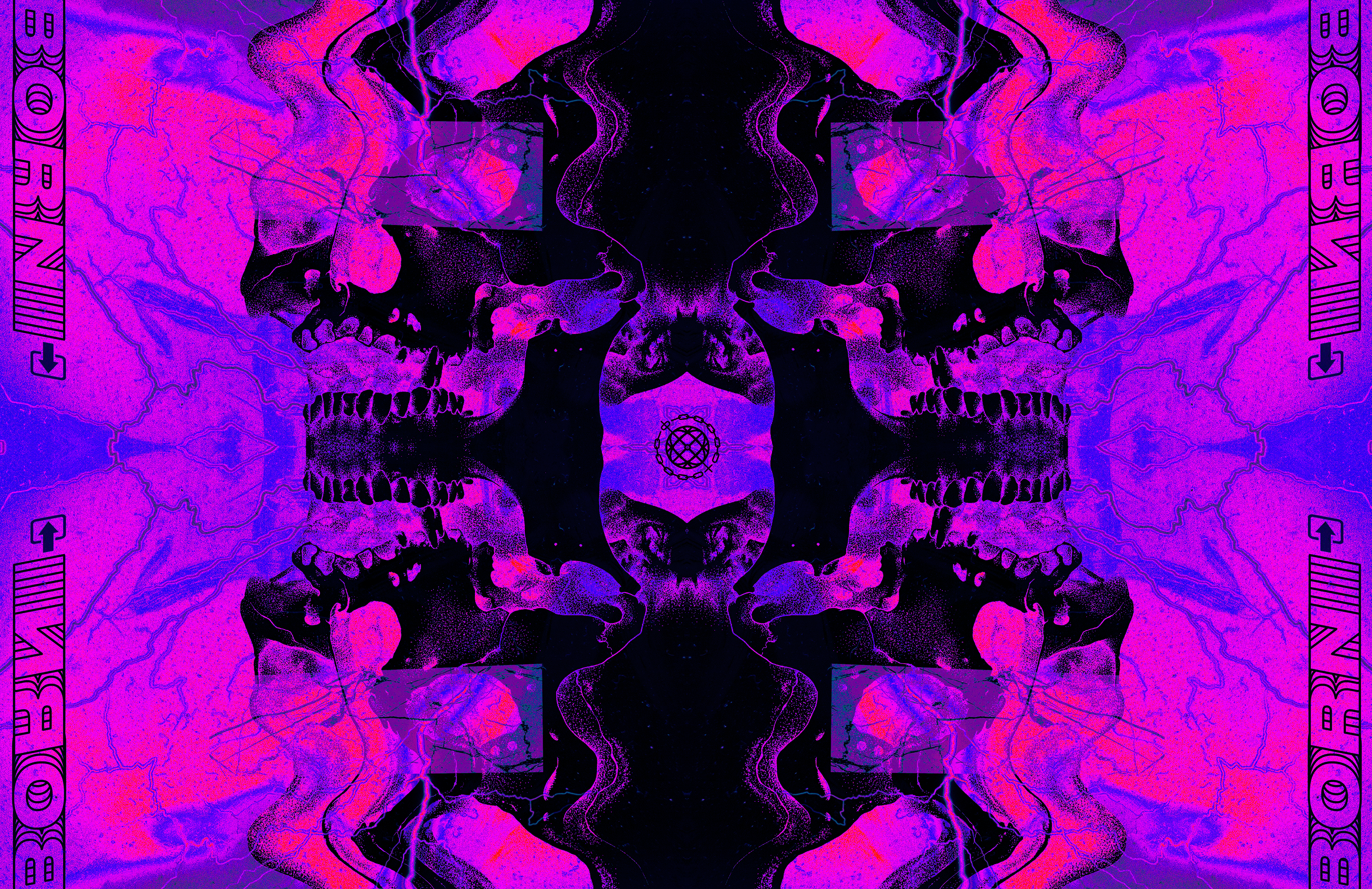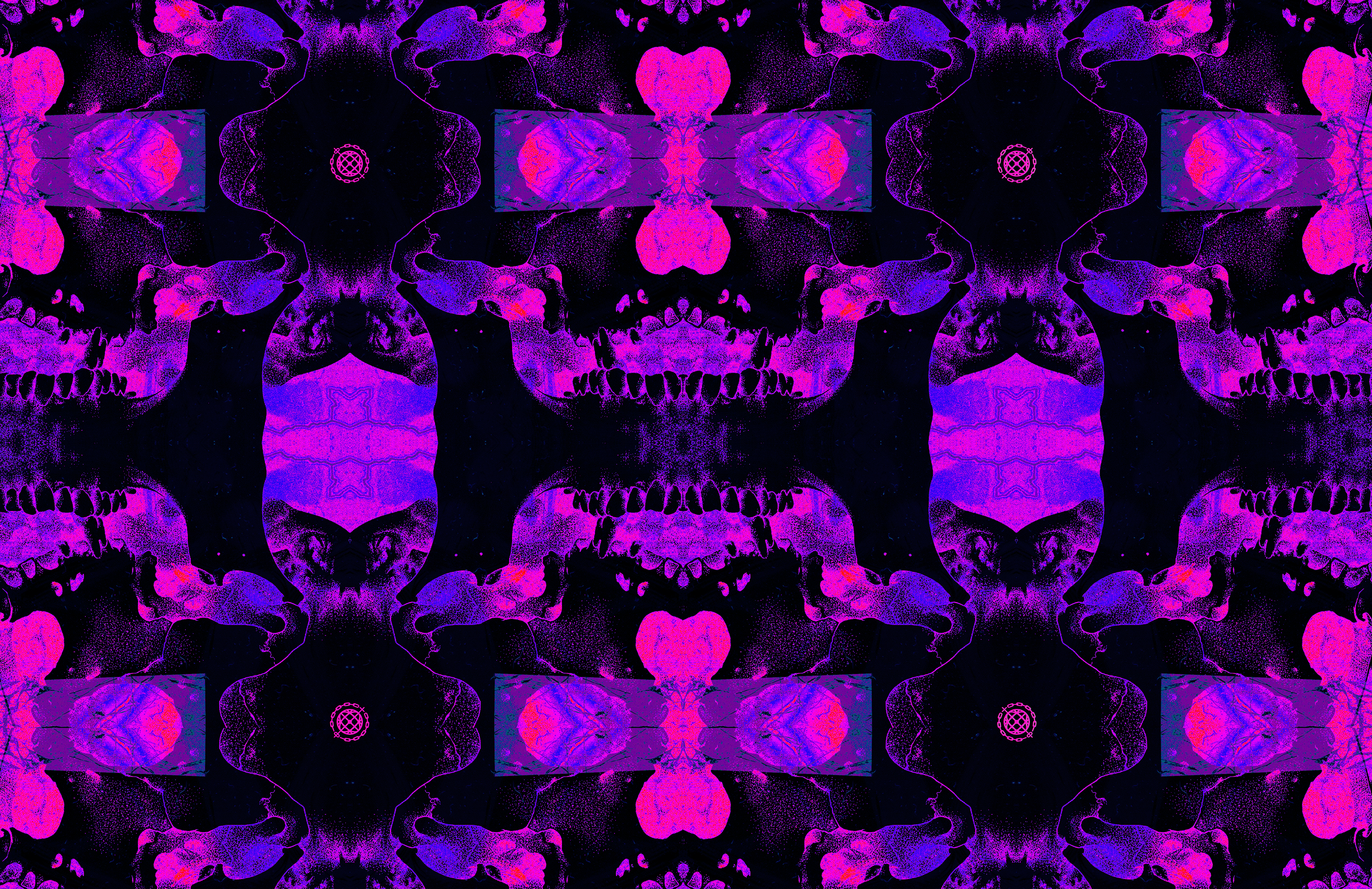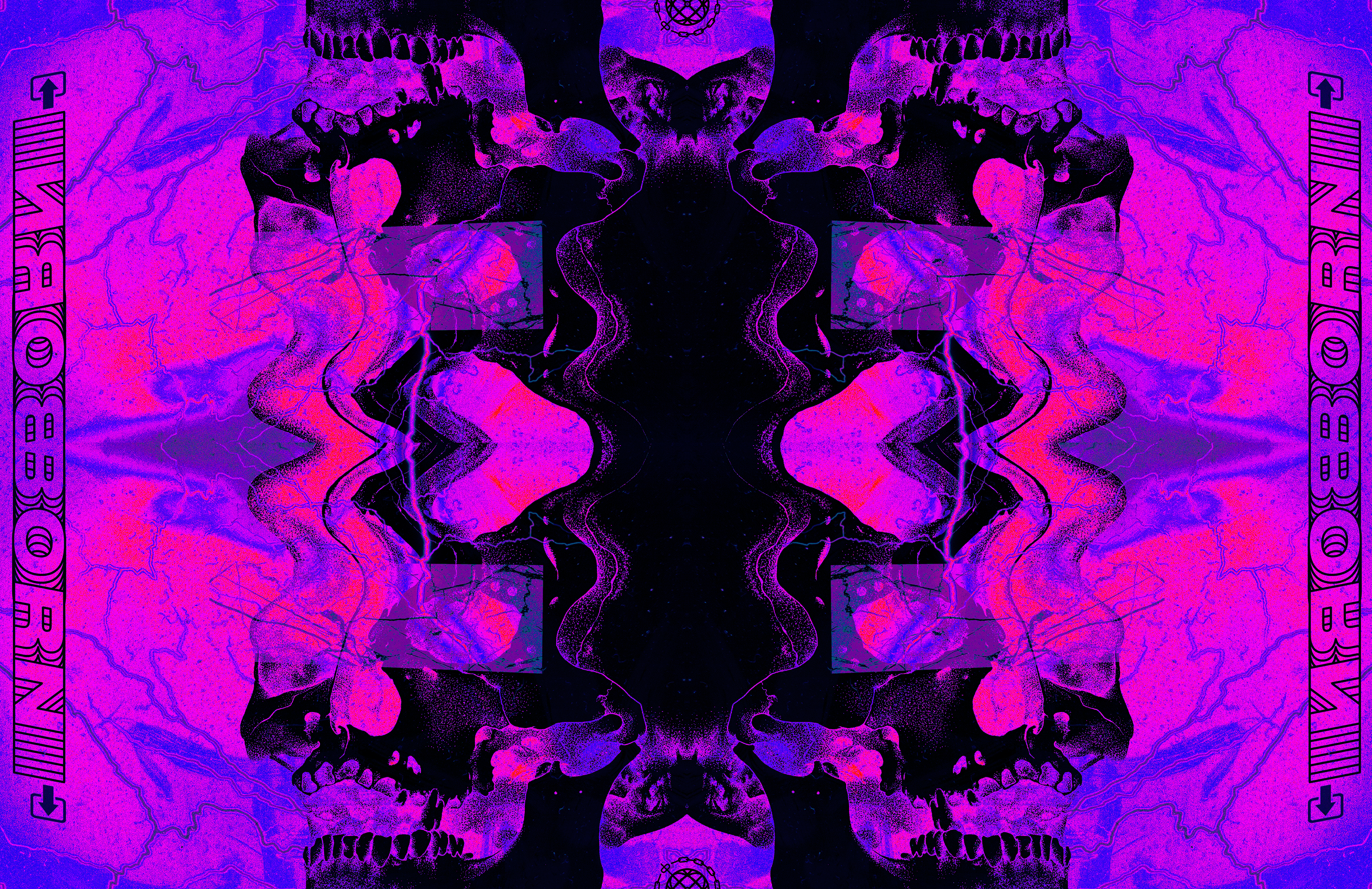 The creation process was also like a game of telephone. 
Goodman started the piece off with Draft 1, and I finished it with Drafts 2 and the color experimentations.