Limited Edition T-Shirt Designs for Sound Designer/DJ,
TYNAN
.
In his brand guide, Tynan's brand is described to be "Aggressive, Mysterious, Dark, Transgressive, yet Sardonic",
using mostly black and white color palettes and provocative imagery.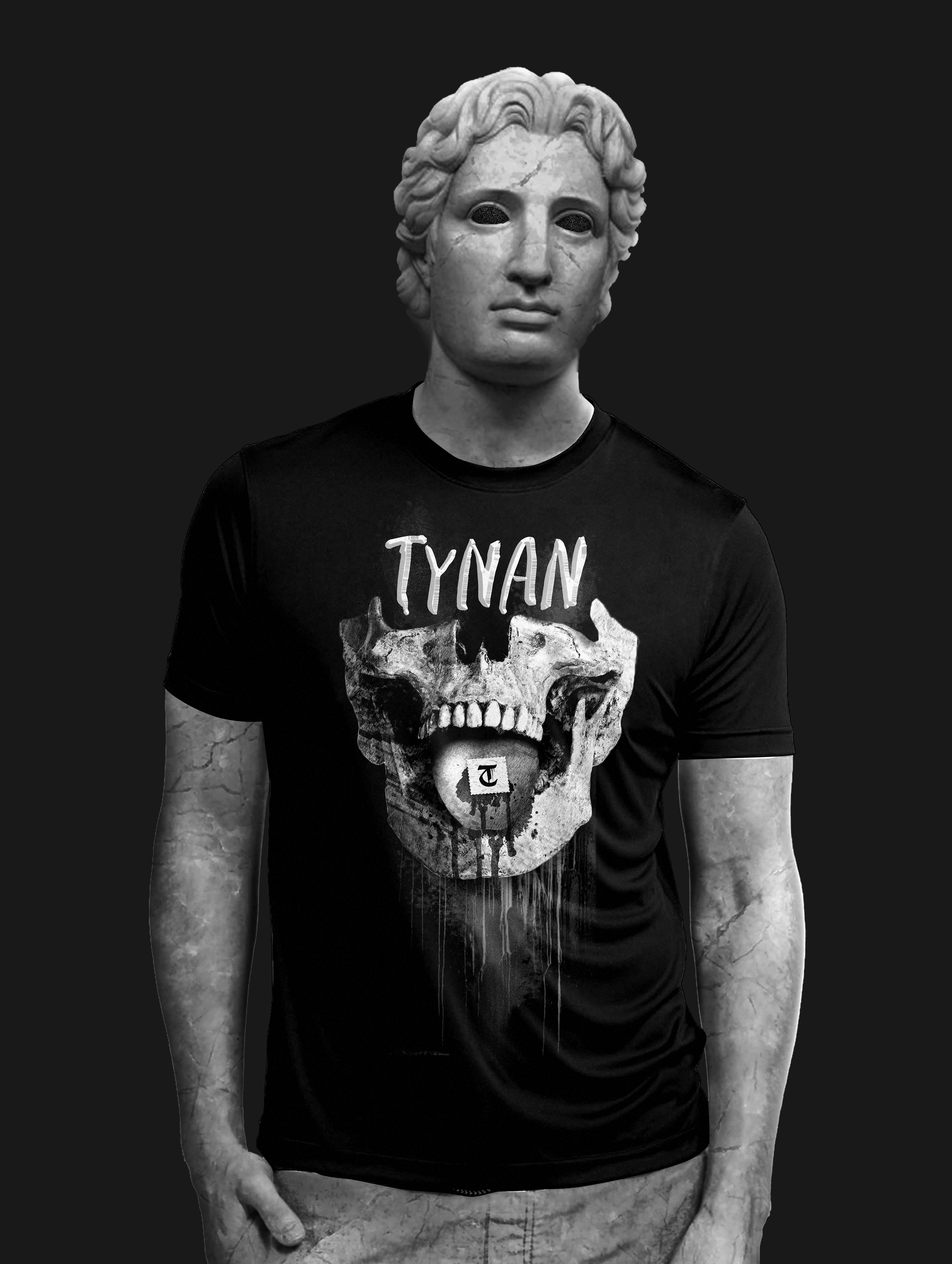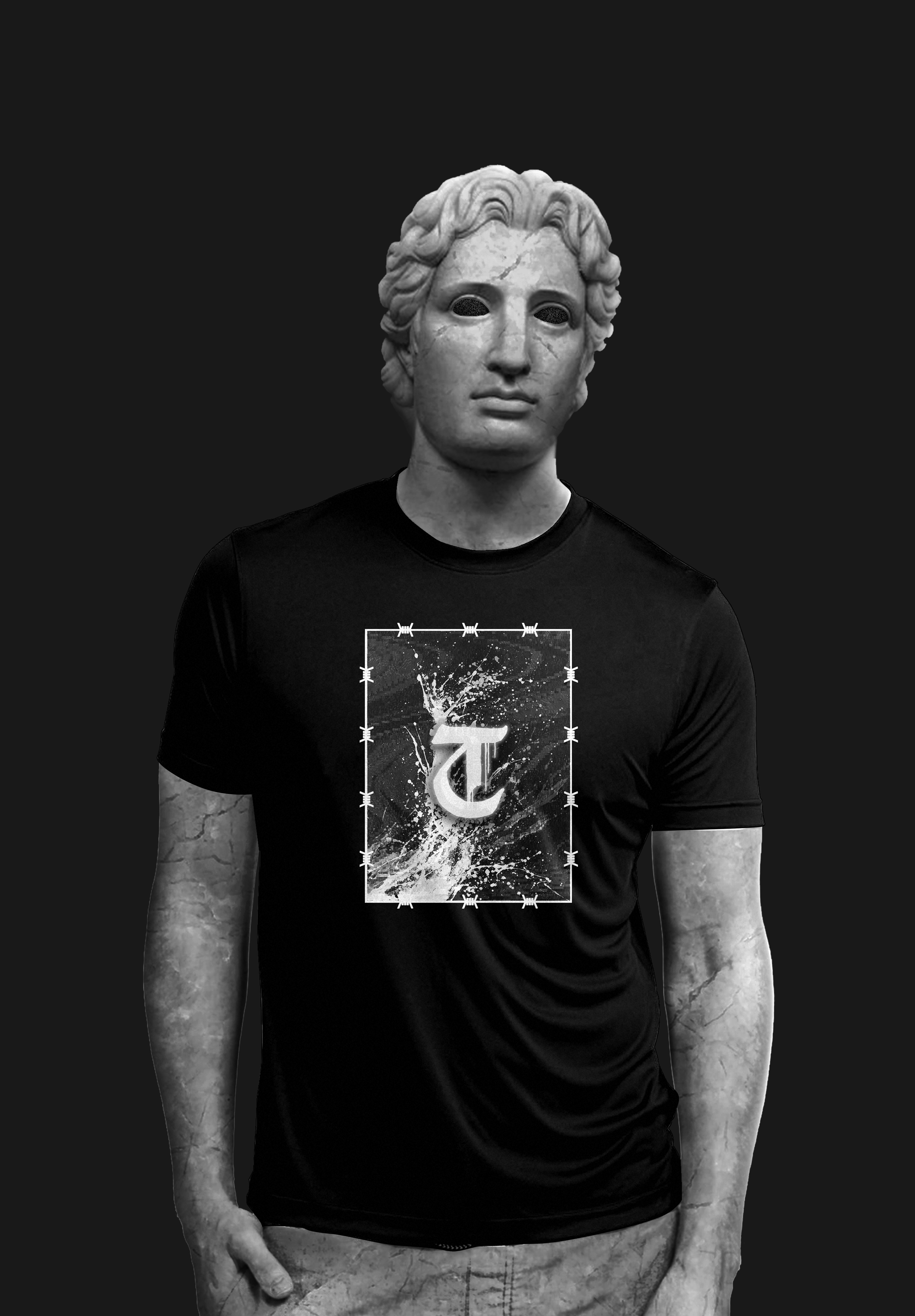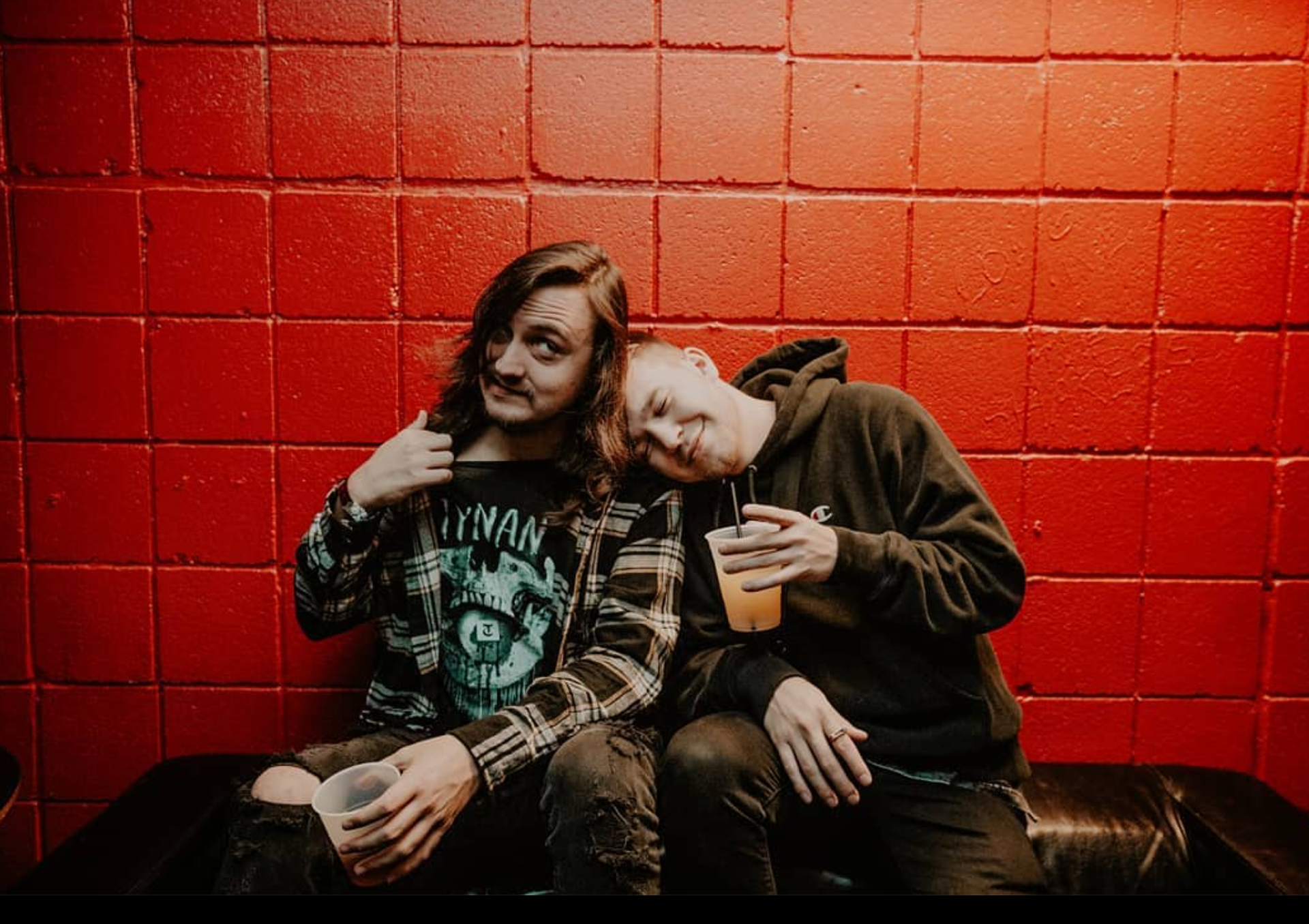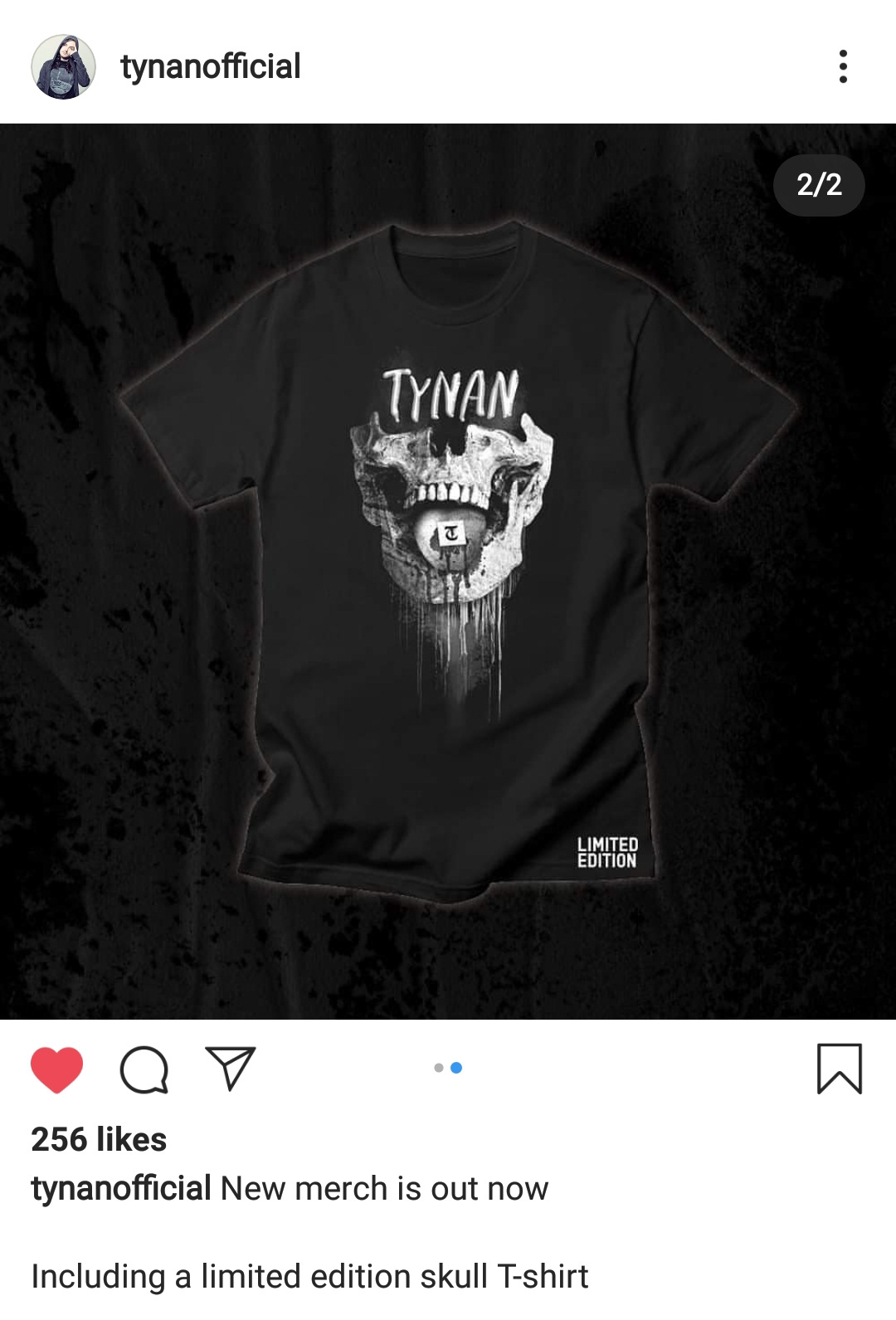 PROCESS:

Tynan's brand includes both the "T" logo and "Tynan" wordmark. I was informed to stay away from using these to marks together. The full final piece is a full skull with variations. 
The idea is to take a "dose" of Tynan. The propellor represents the technological intricacy of Tynan's music as he is as much a sound designer as a DJ. In contrast, the succulent/plant alludes to the beautiful aspects of Tynan's music as he produces both aggressive and serene songs.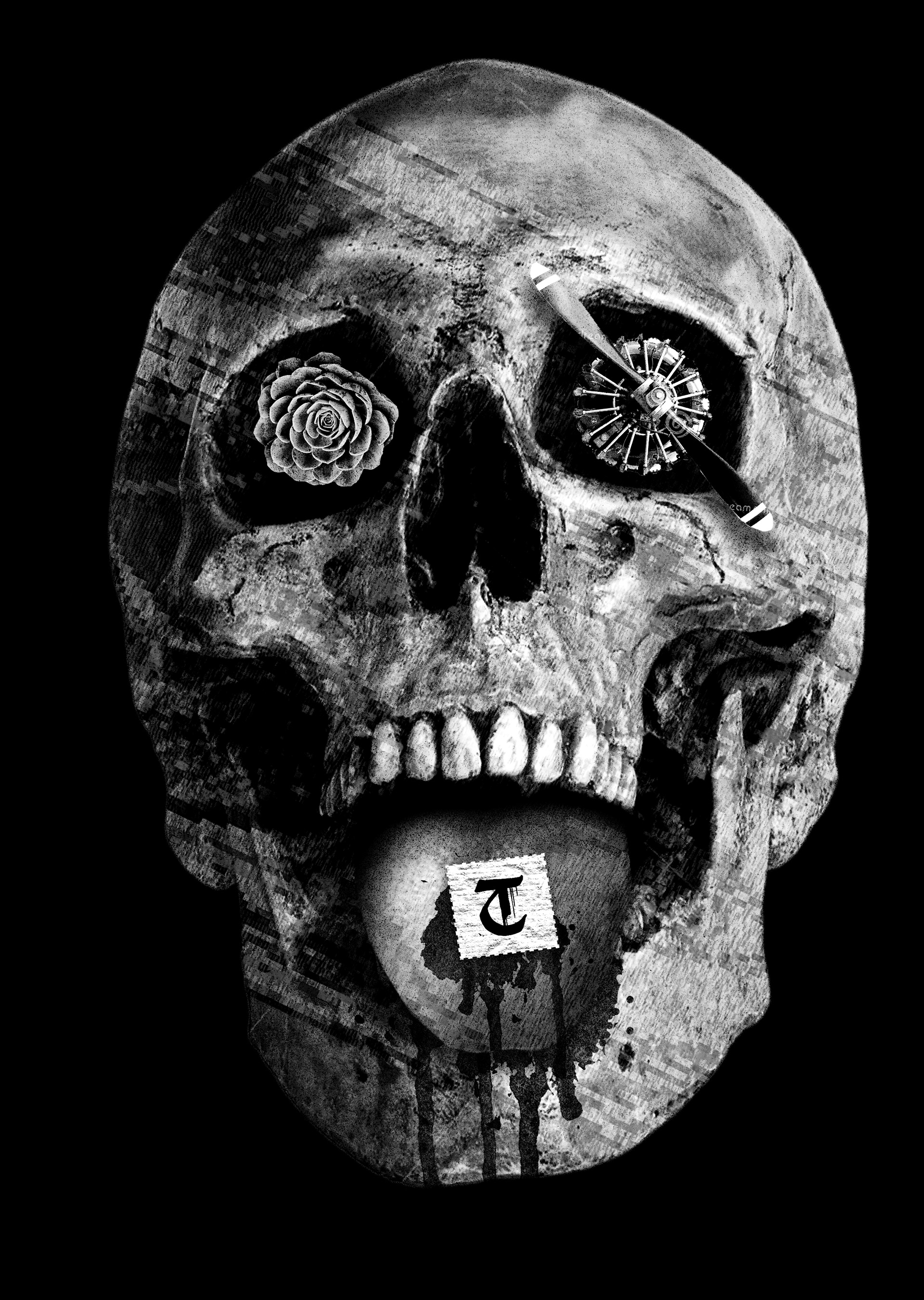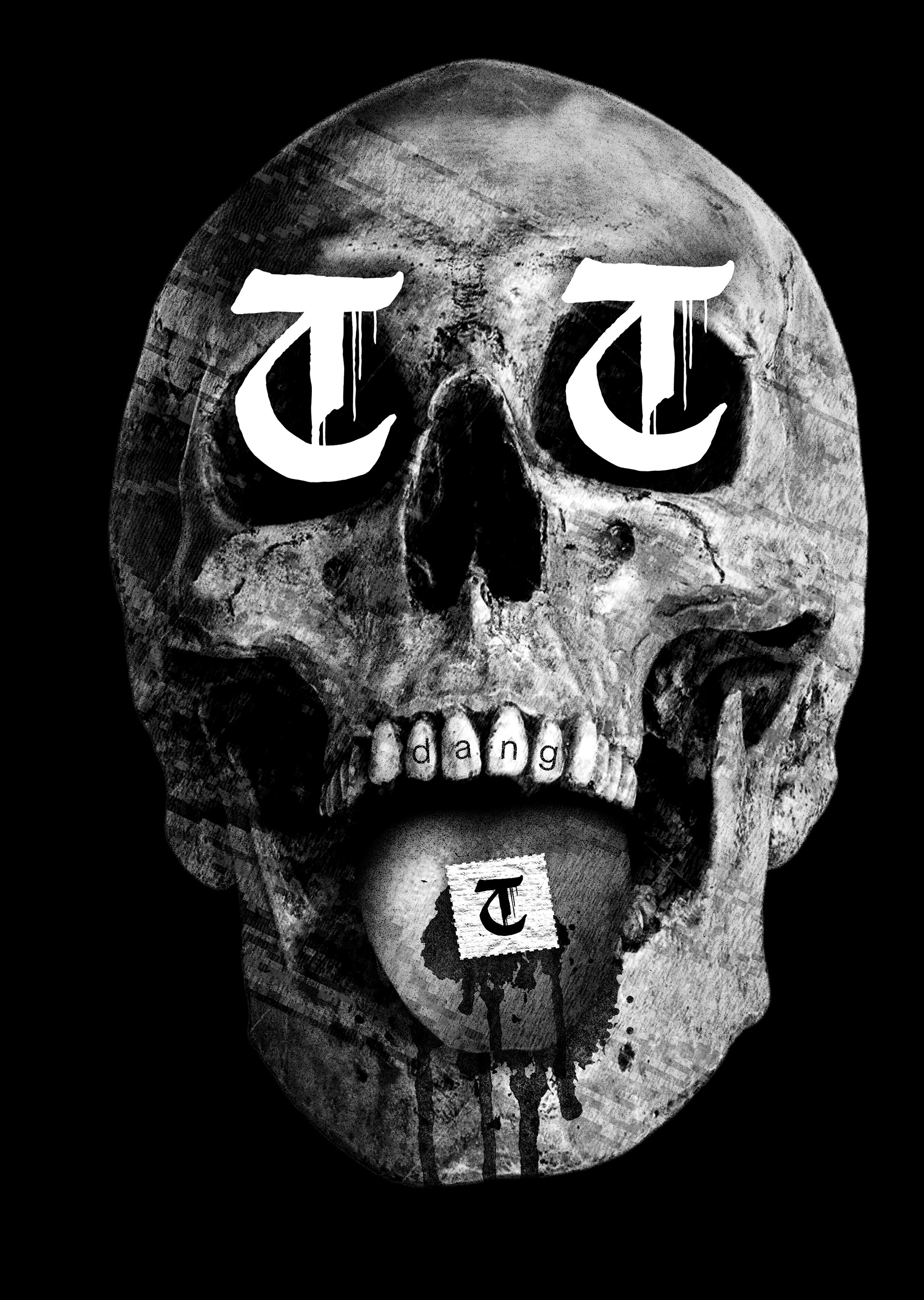 I overlaid these textures into the design to give it more granularity and bring it closer to the brand aesthetic.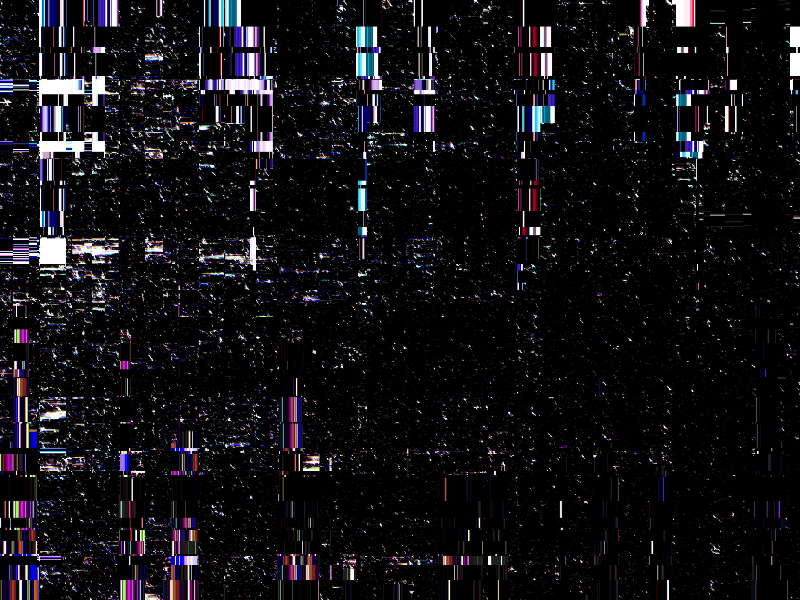 Below are a few of the variations I created using the final asset.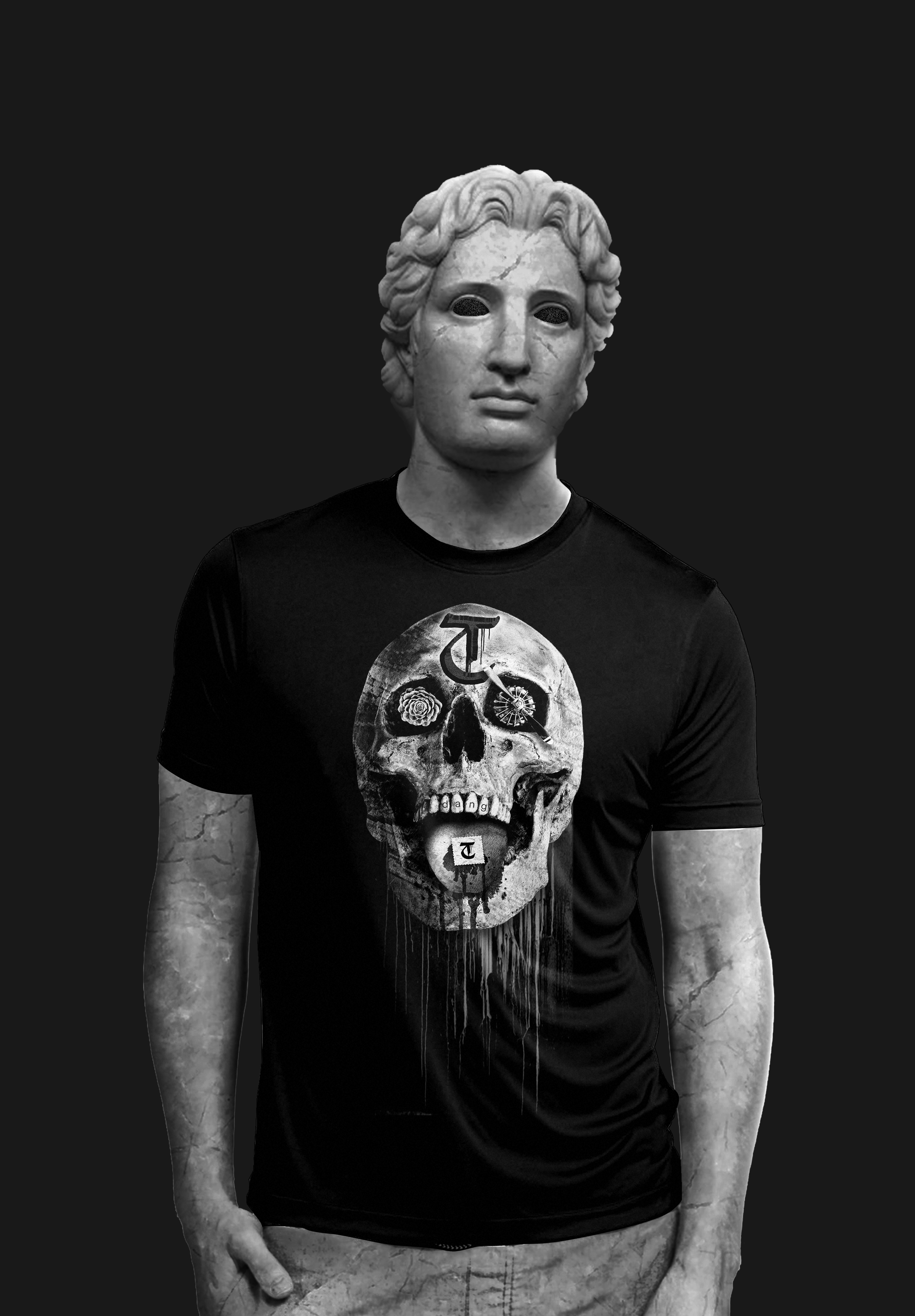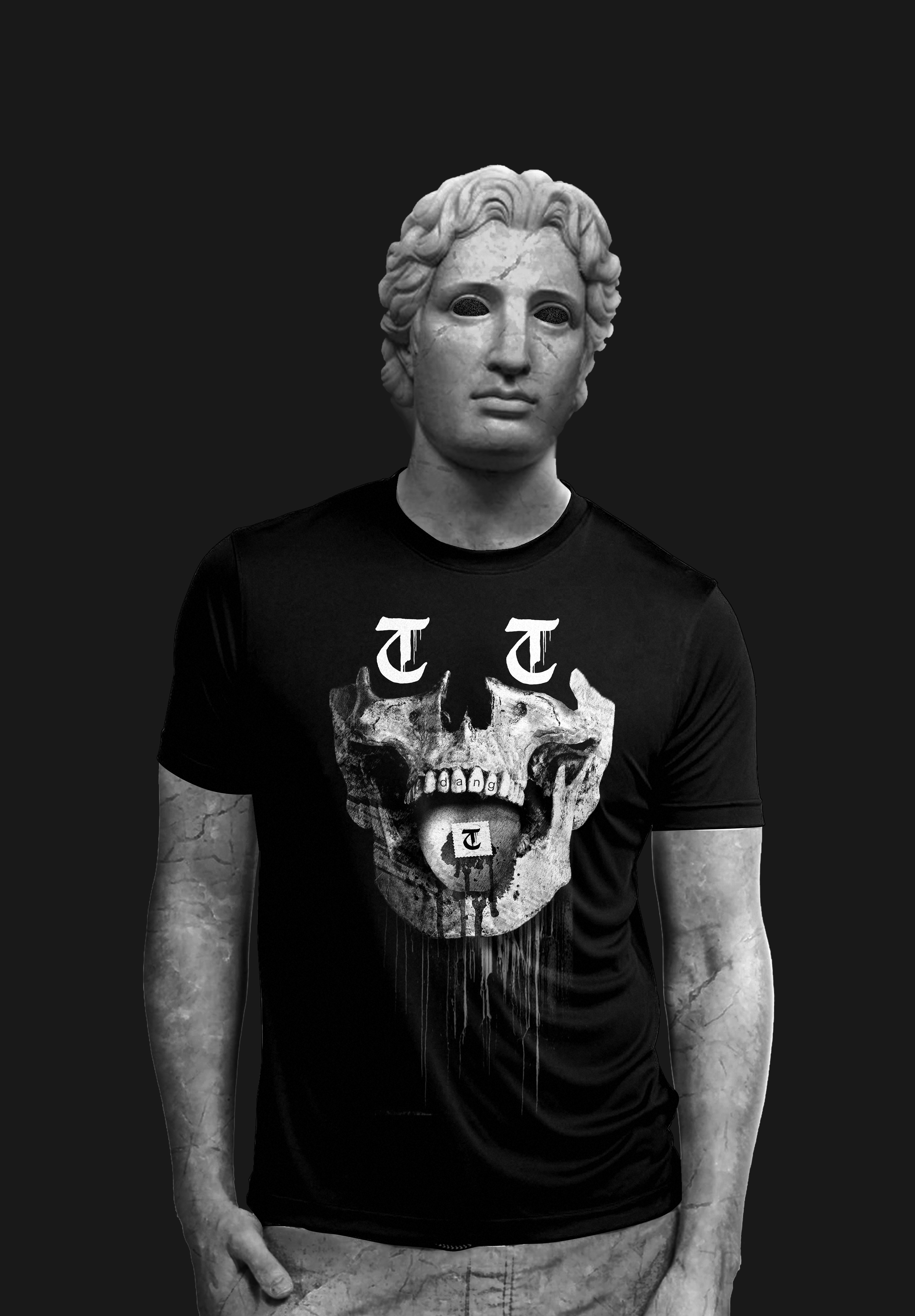 I tried using the wordmark and design together as well, which the artist ended up liking most.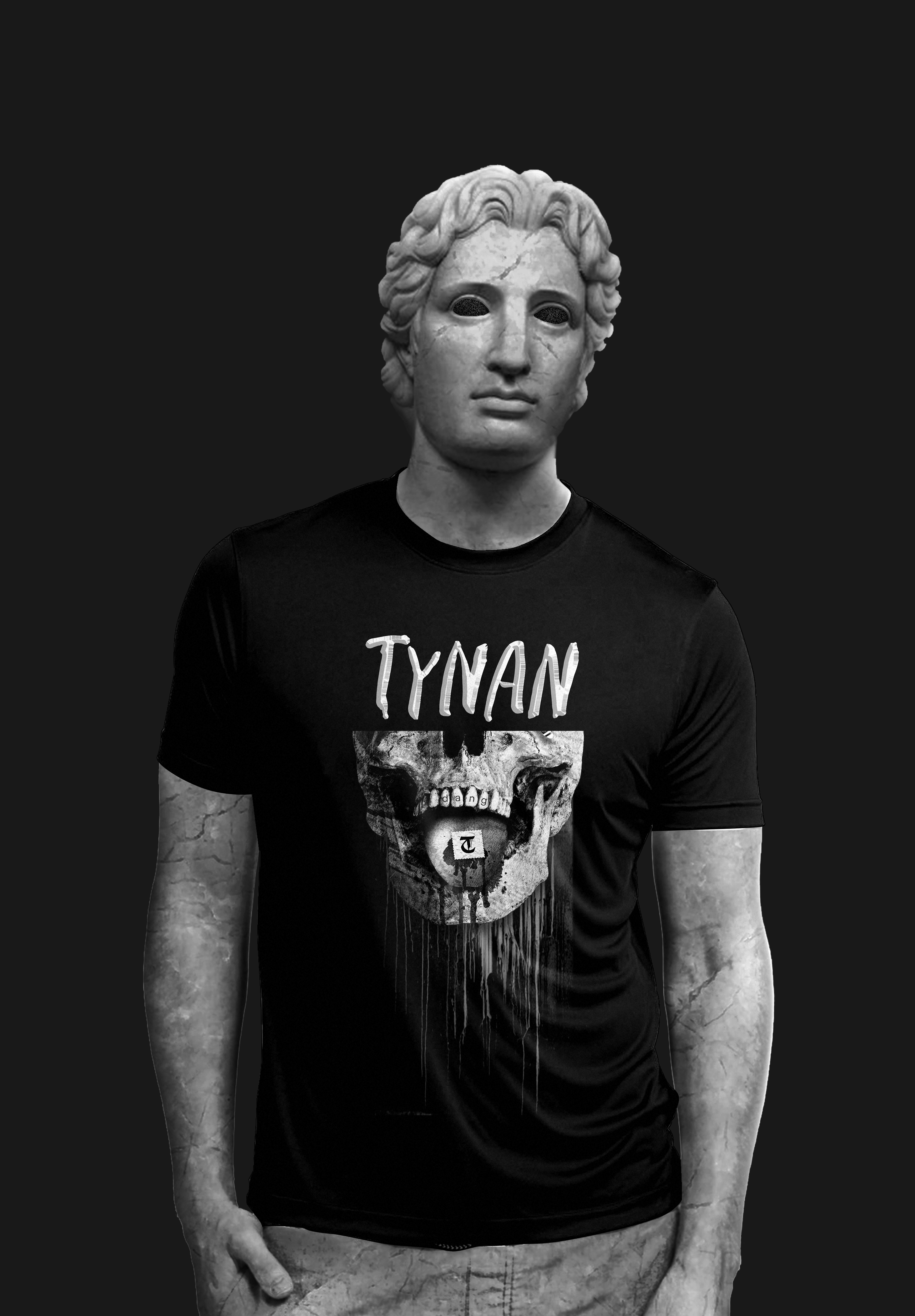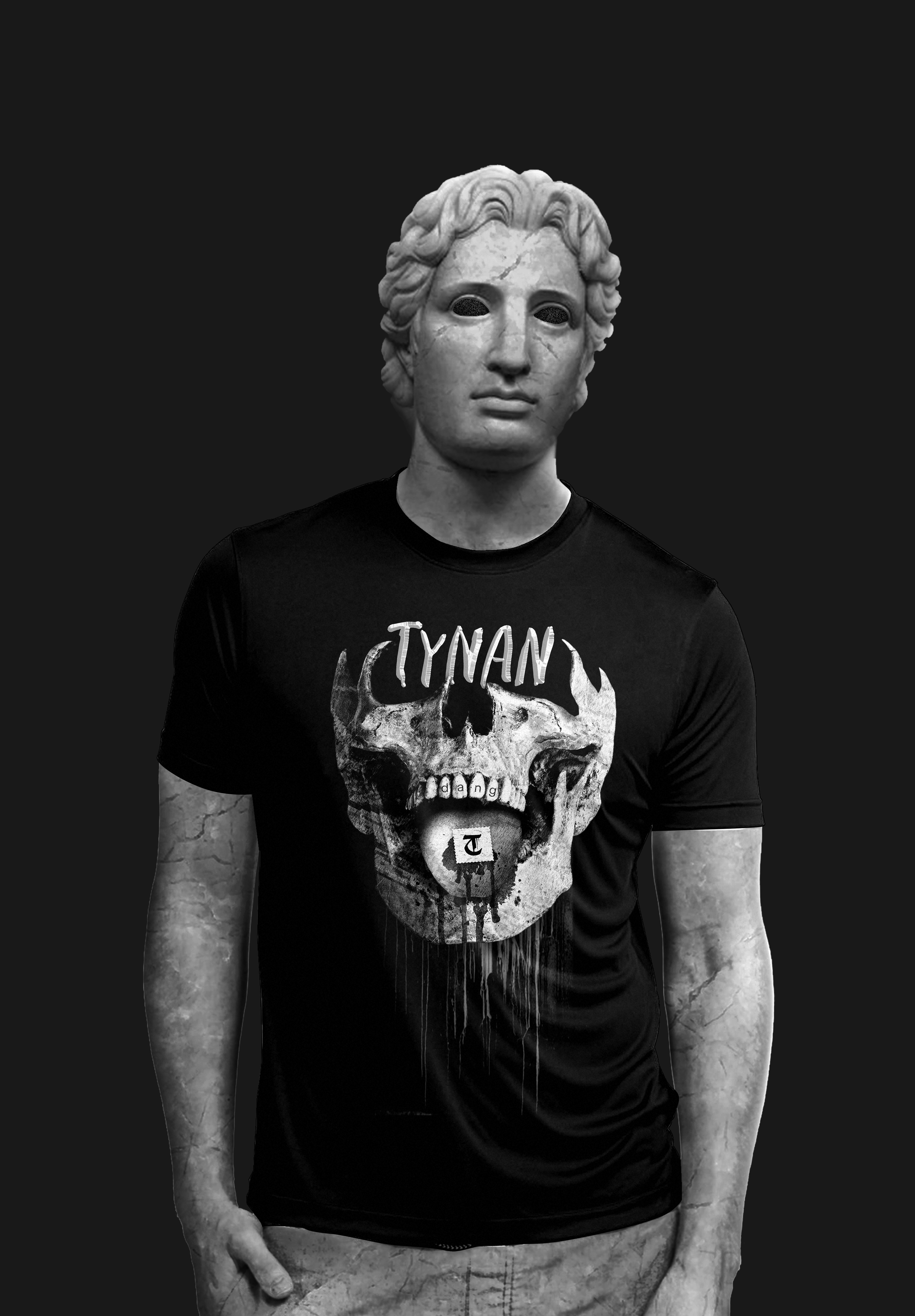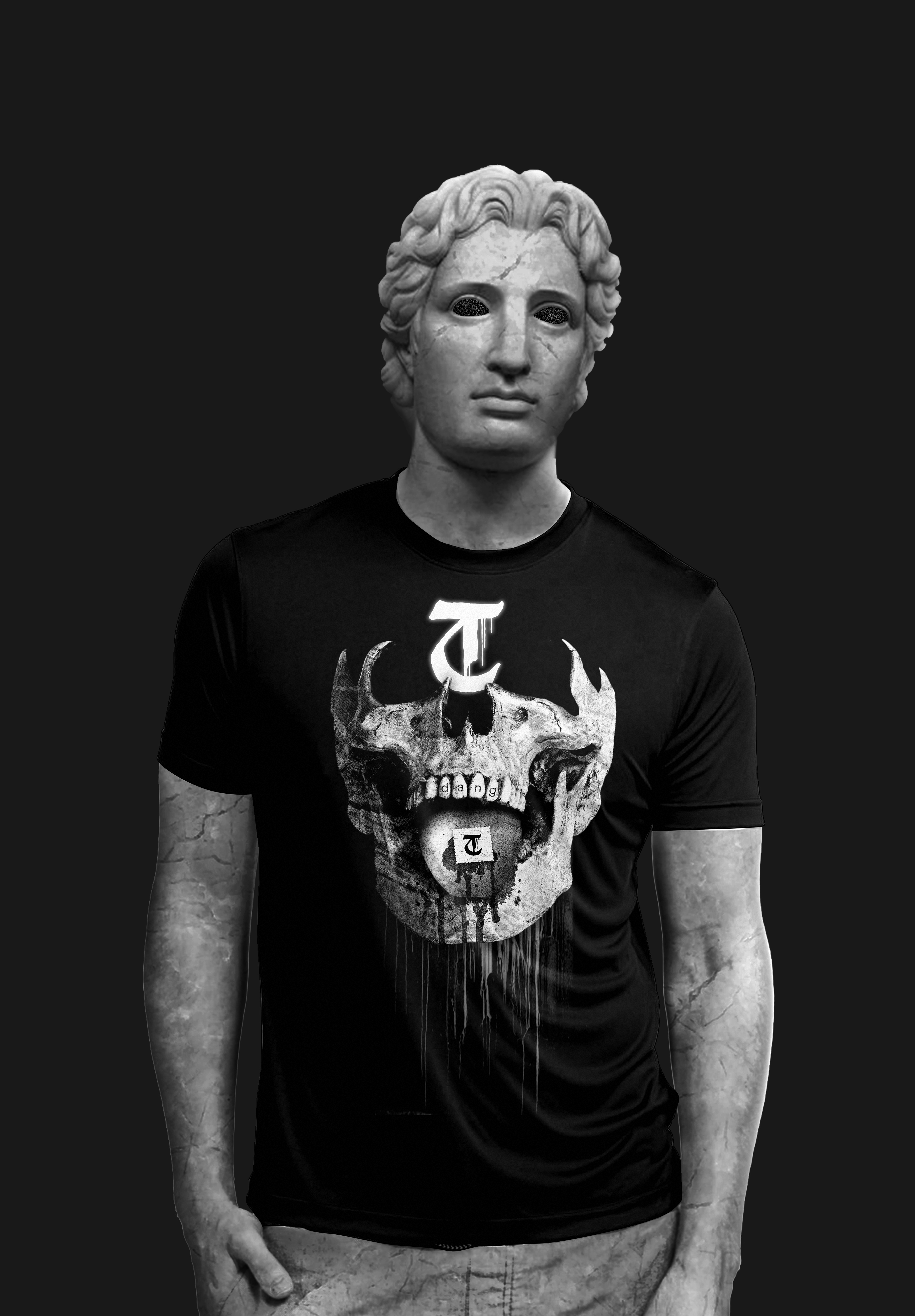 I also experimented with a few wildcard directions that introduced a very different element for more options.