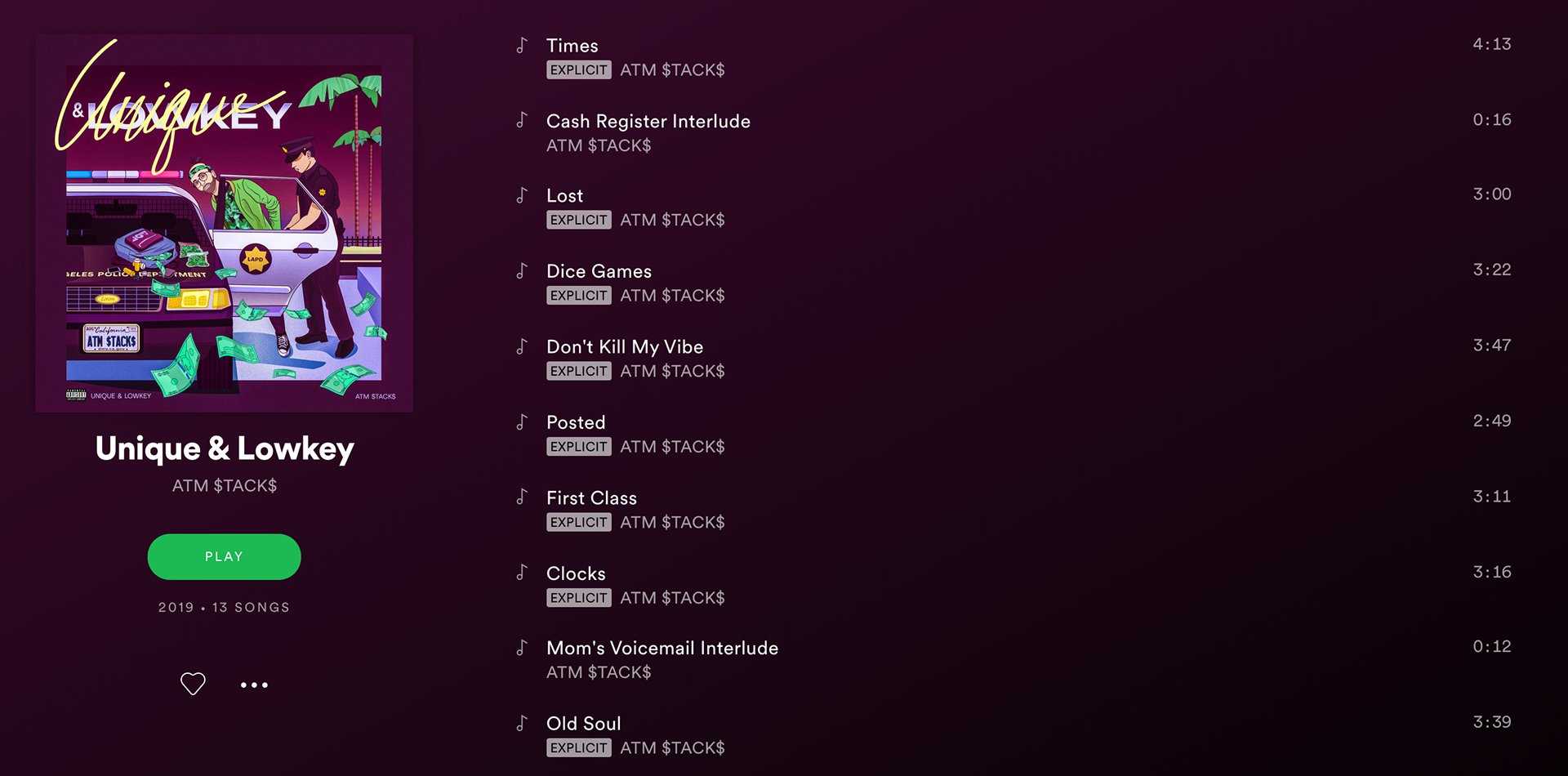 UNIQUE & LOWKEY (EP) Cover Illustration
Commissioned album cover for Austin Krout's new hiphop/RnB album.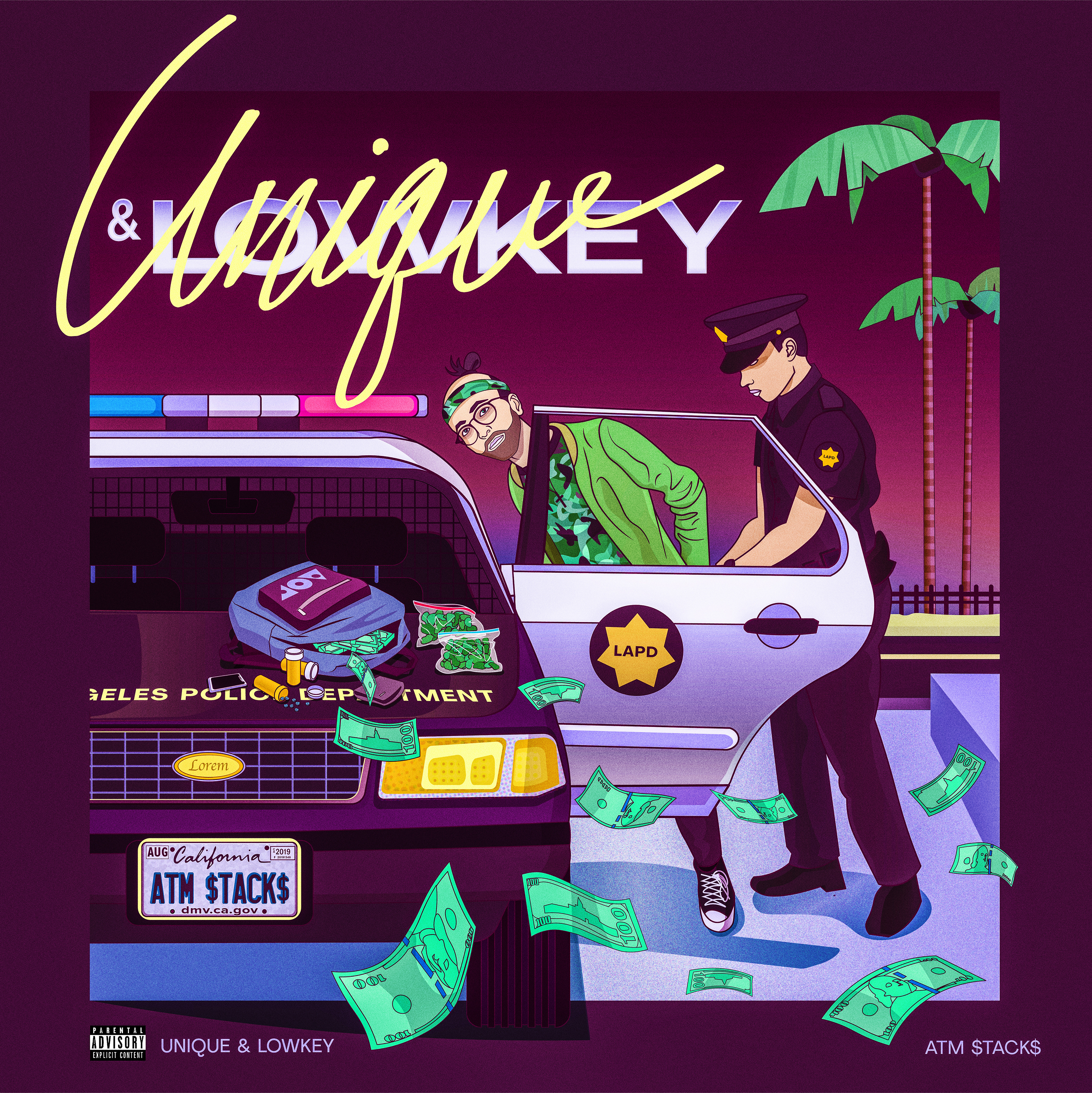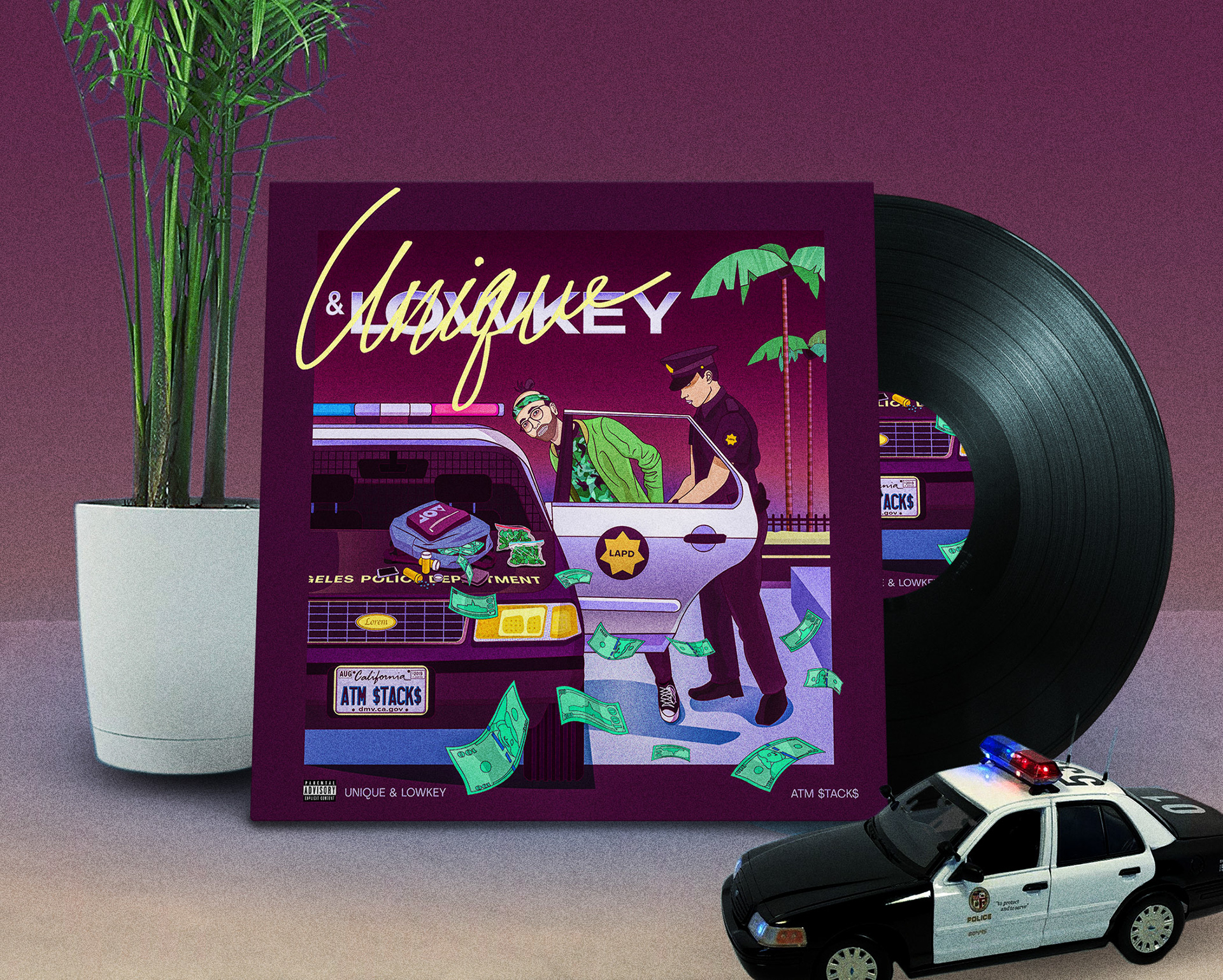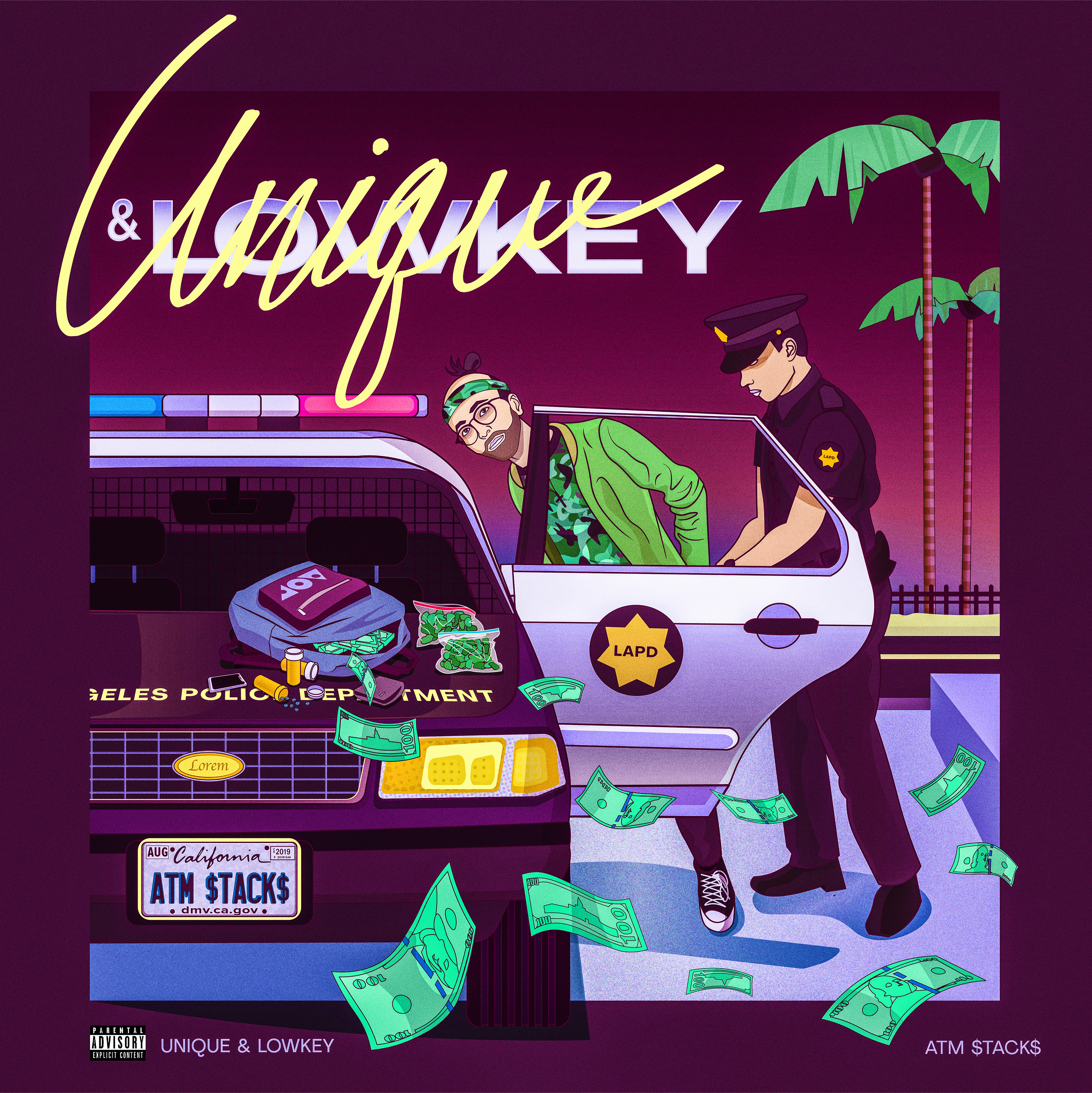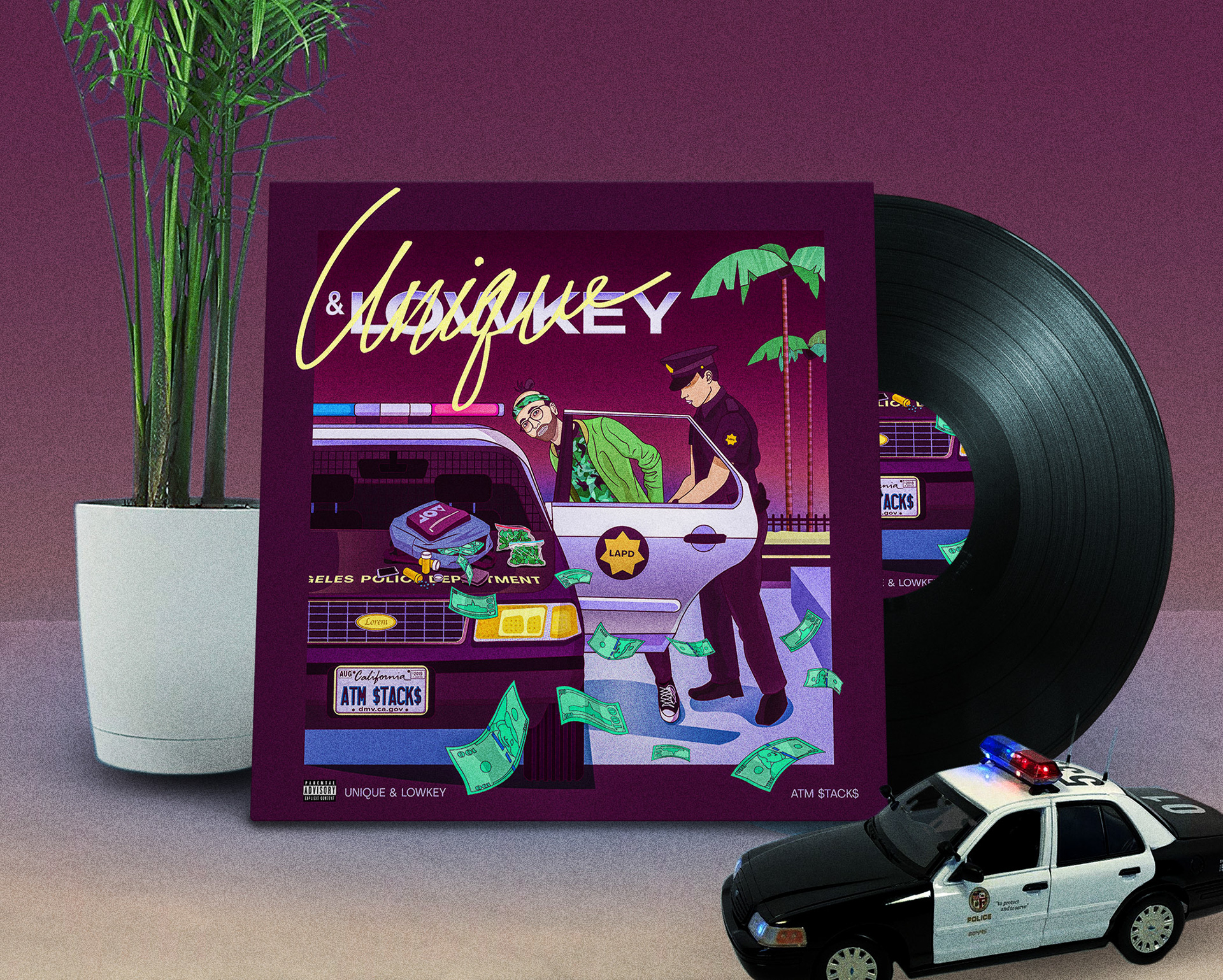 Process:
The client wanted an 80's vibe illustration of the rapper being arrested with his illicit paraphenelia falling out of his bag. Below is a reference image he provided for the aesthetics and mood of the illustration.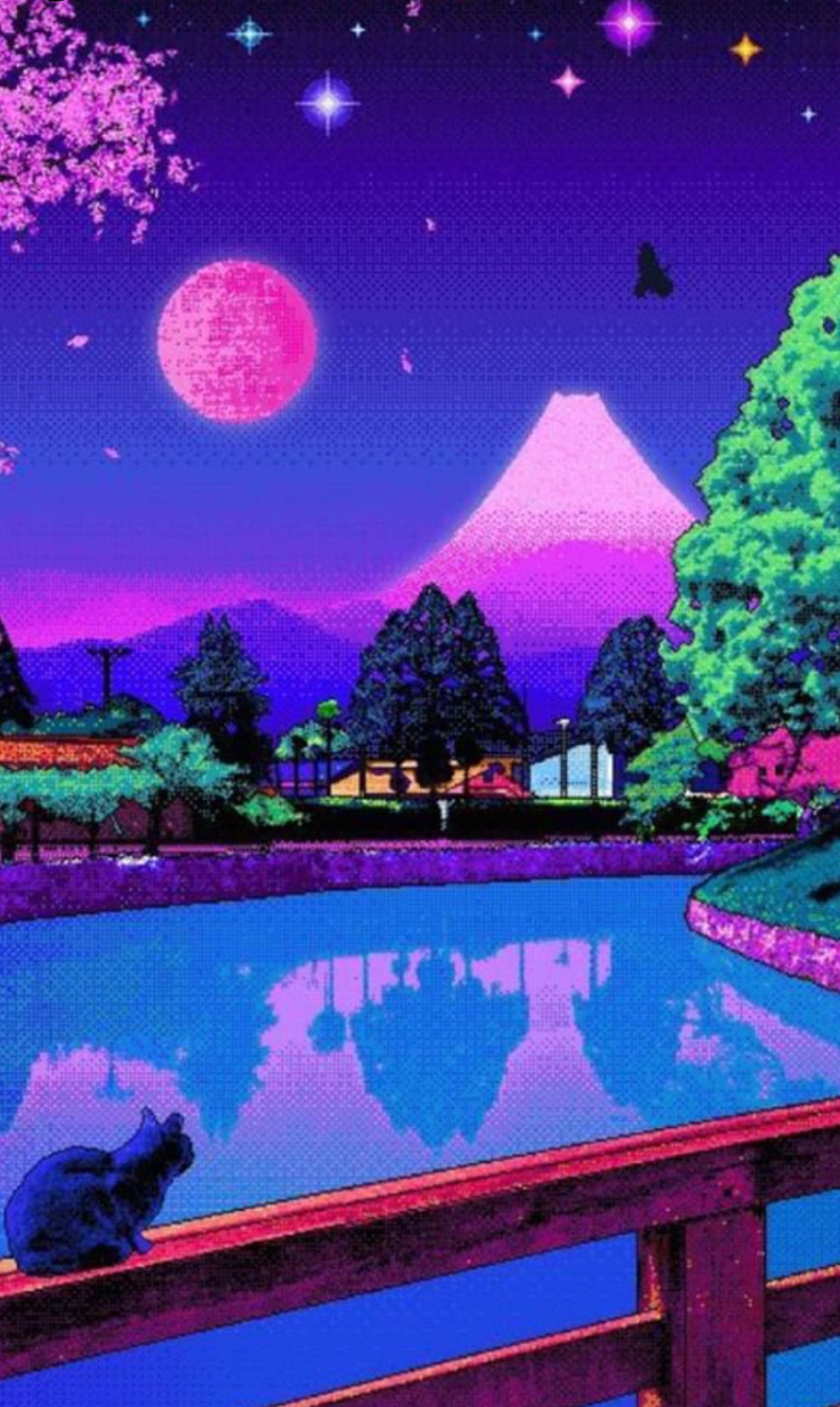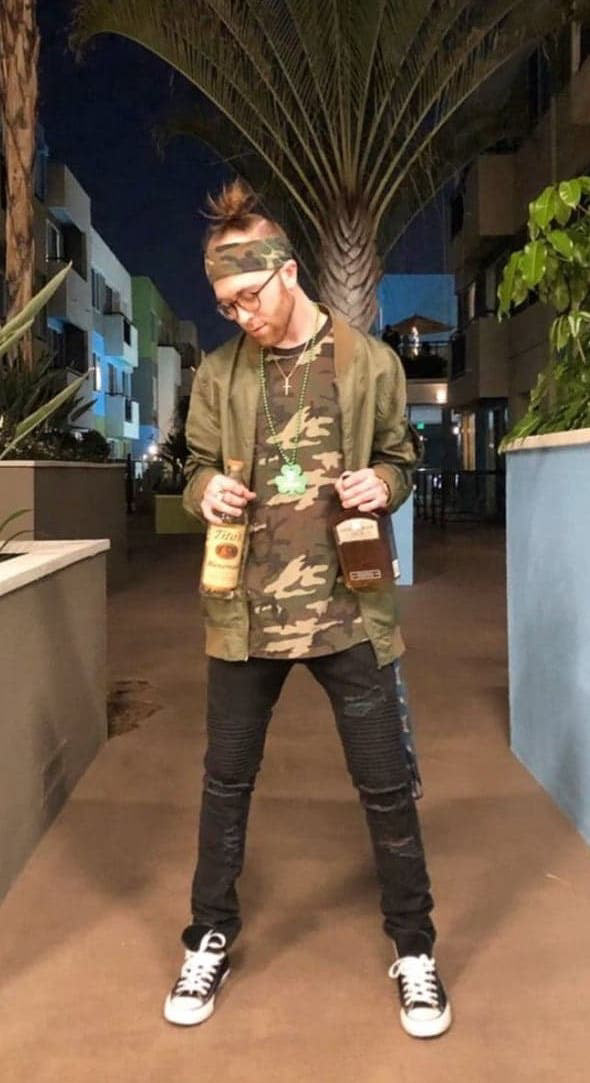 I started with a quick sketch of the concept, I gathered some references, and created a quick reference collage.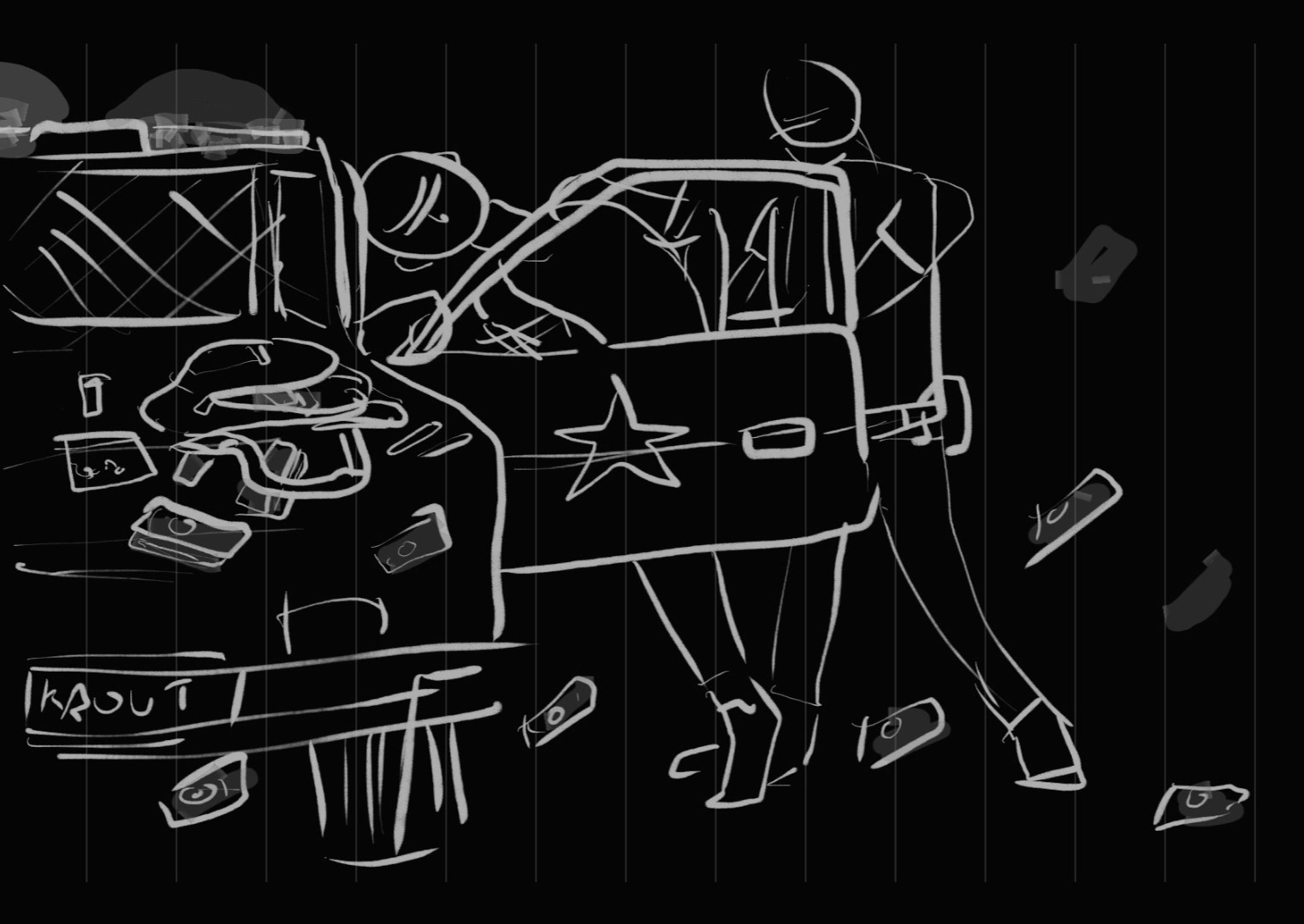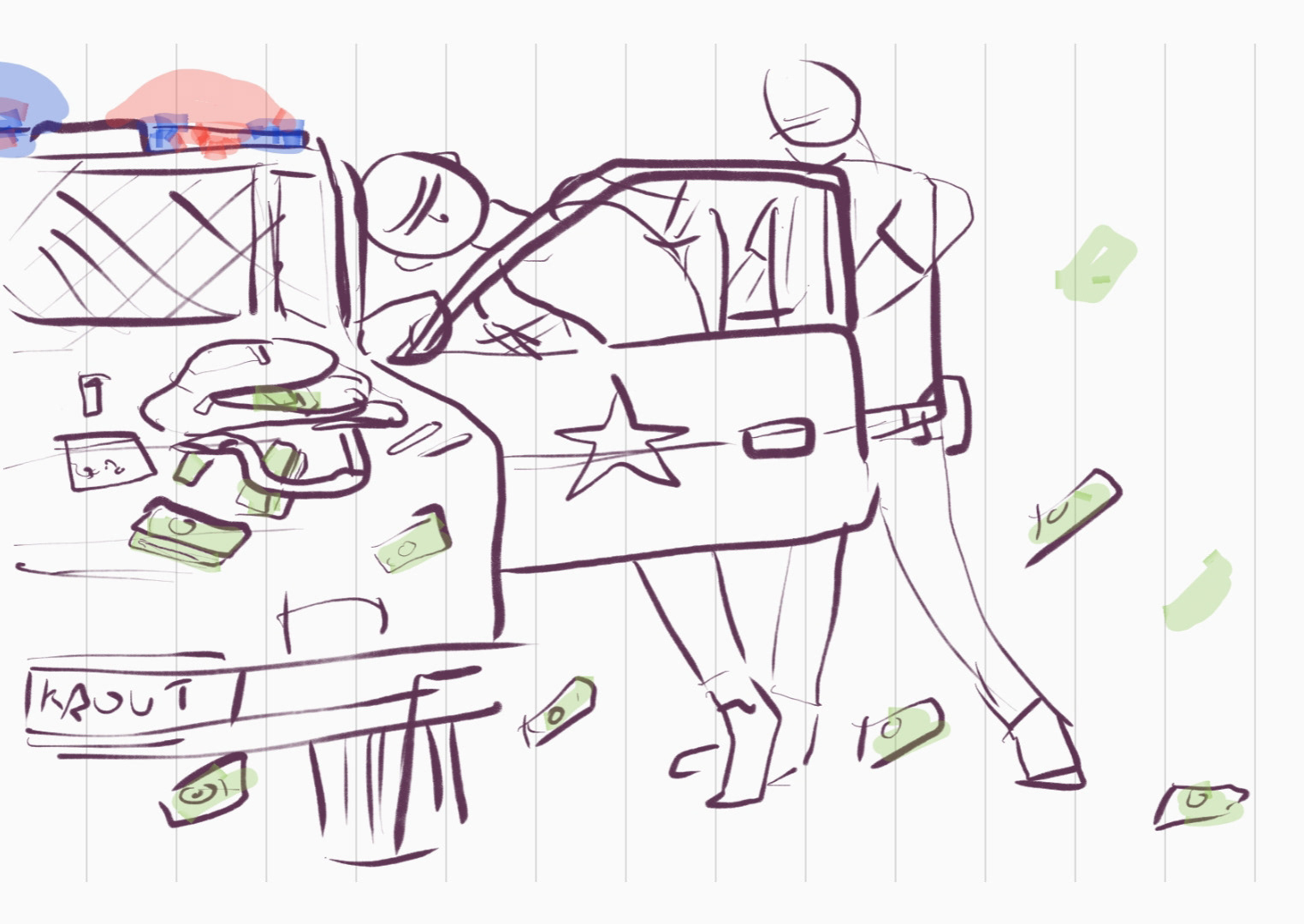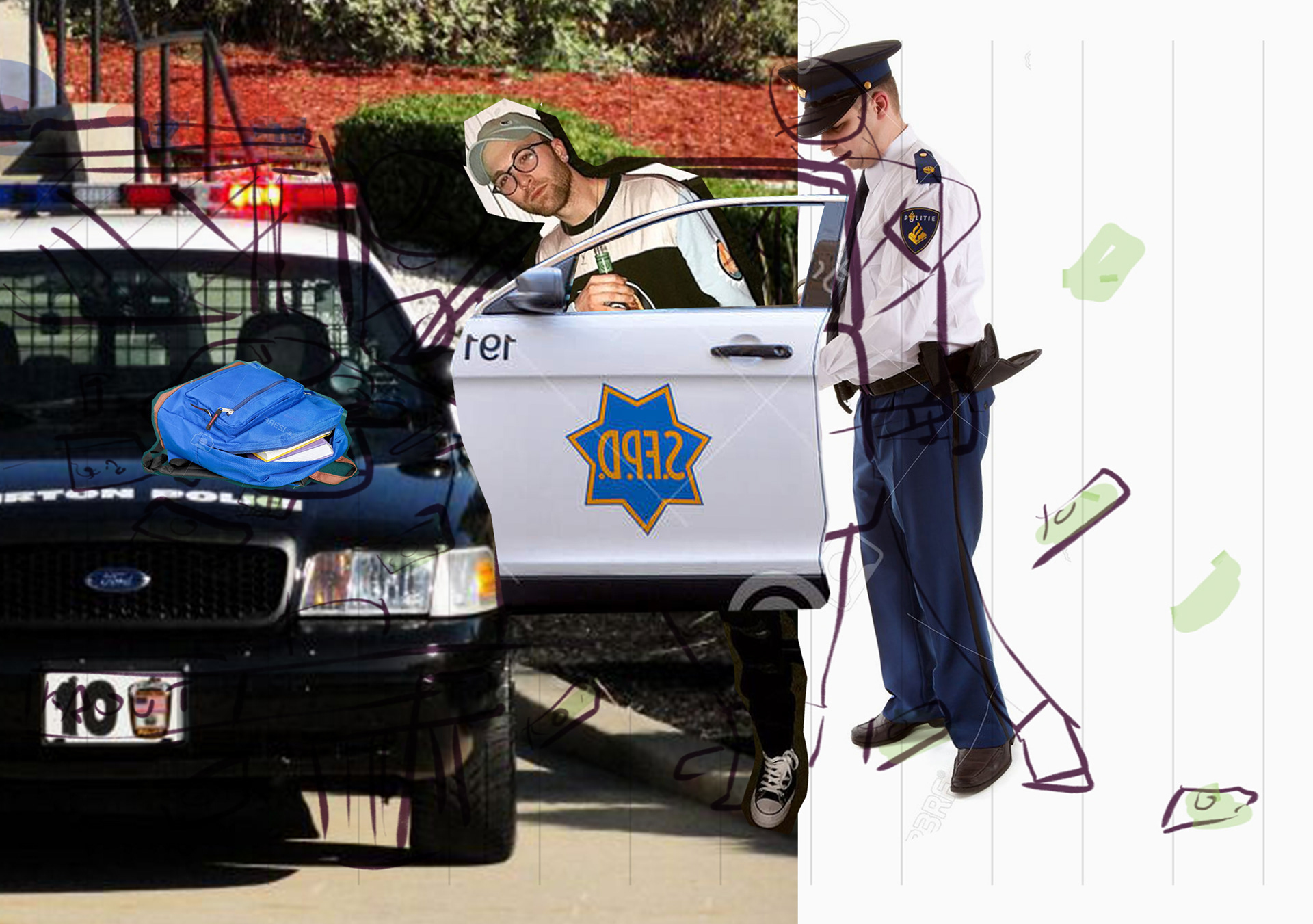 Then I went over to Illustrator, and laid down the vector outlines and color of each element in the general color I thought would fit the mood.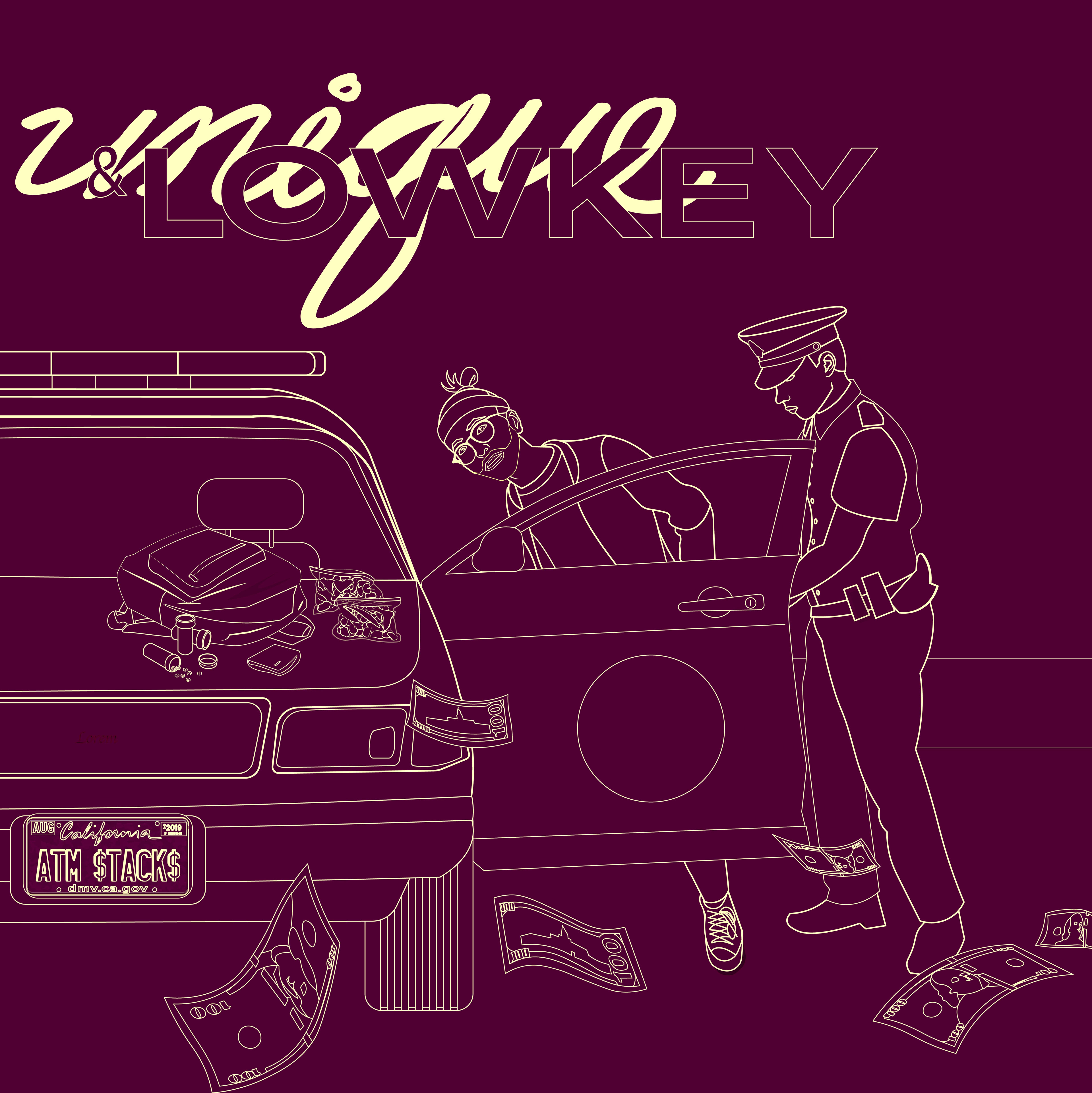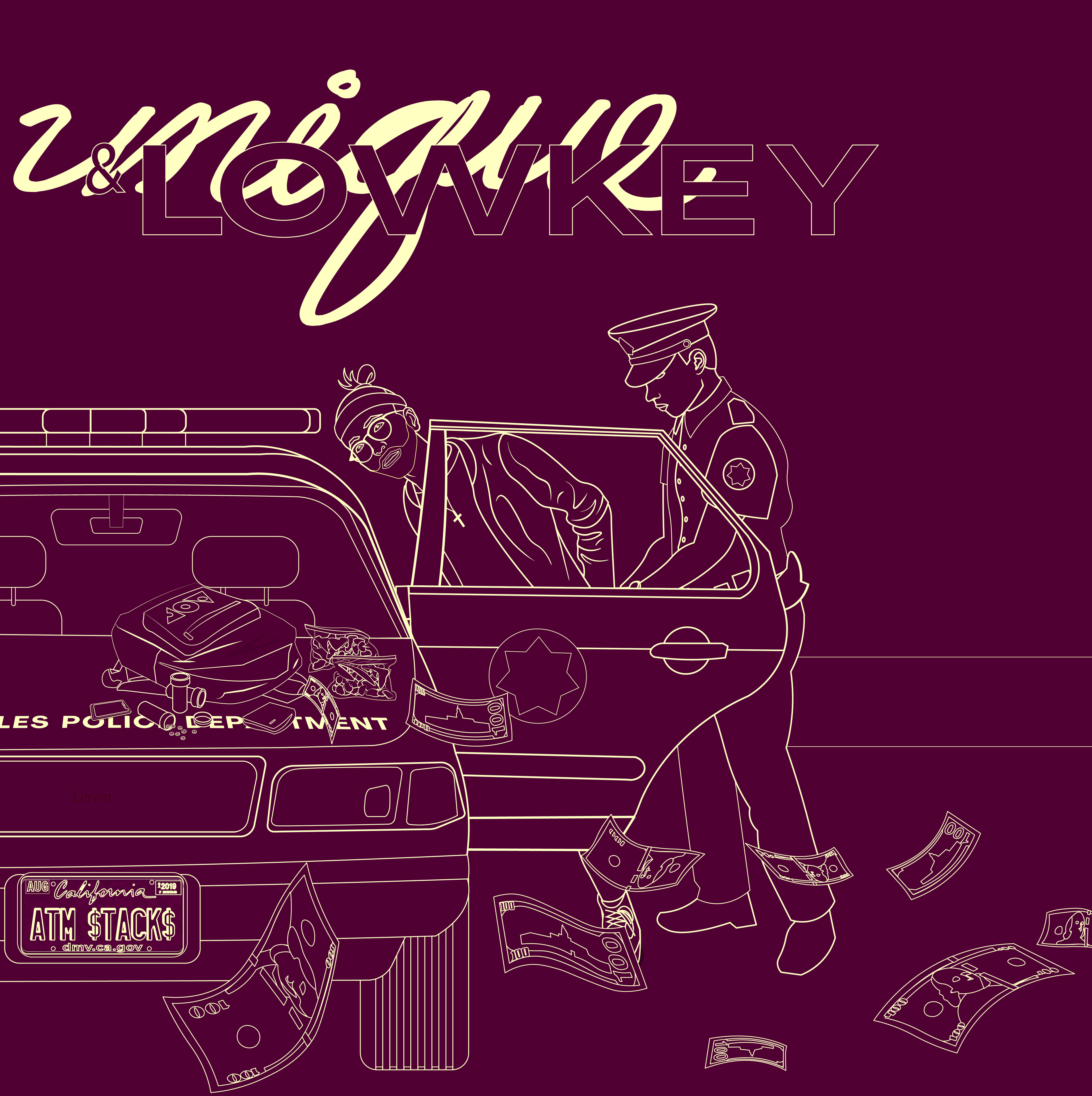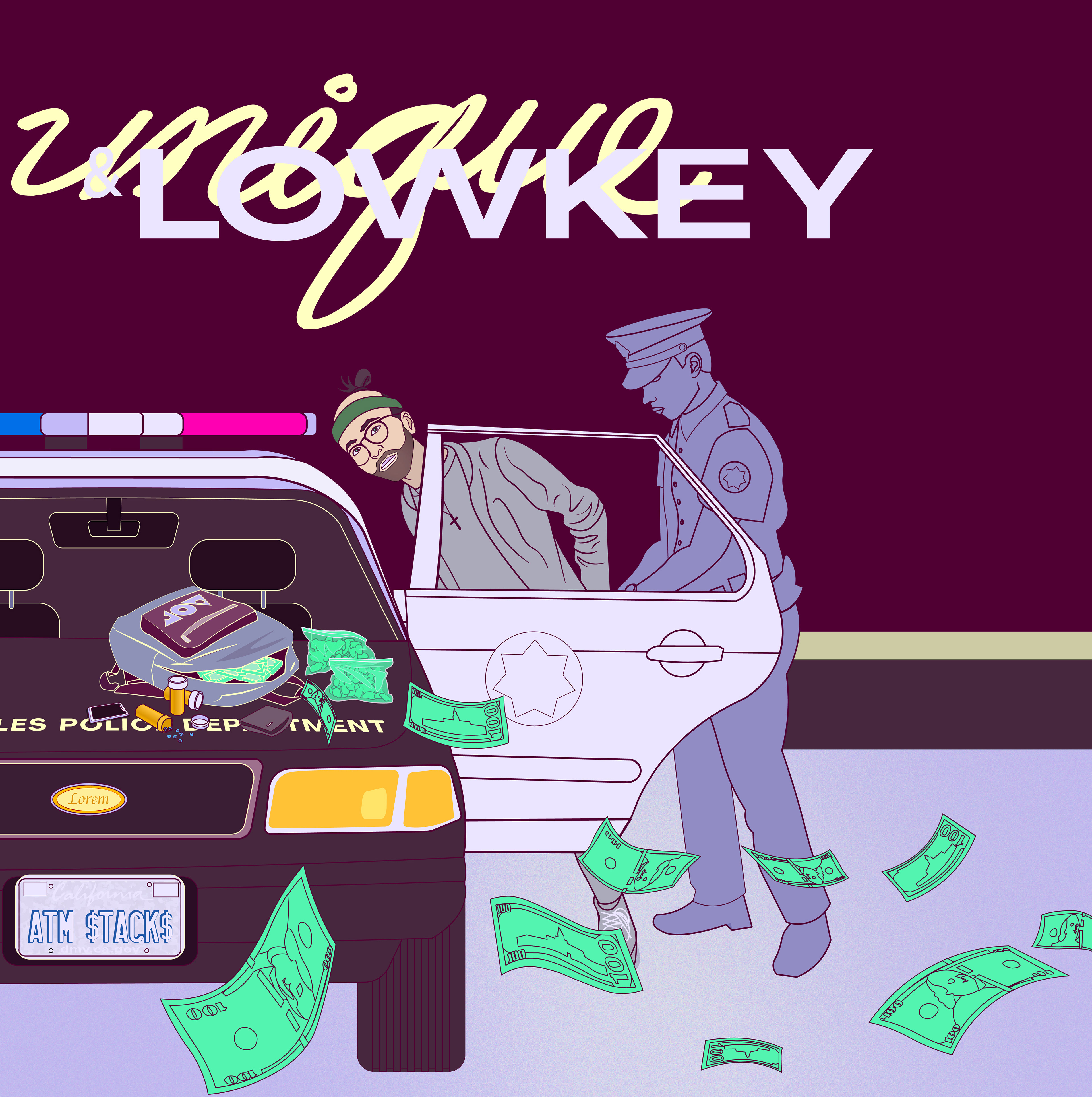 The title font took a couple tries. I wanted to go for a "sharpie-d over" look using vectors.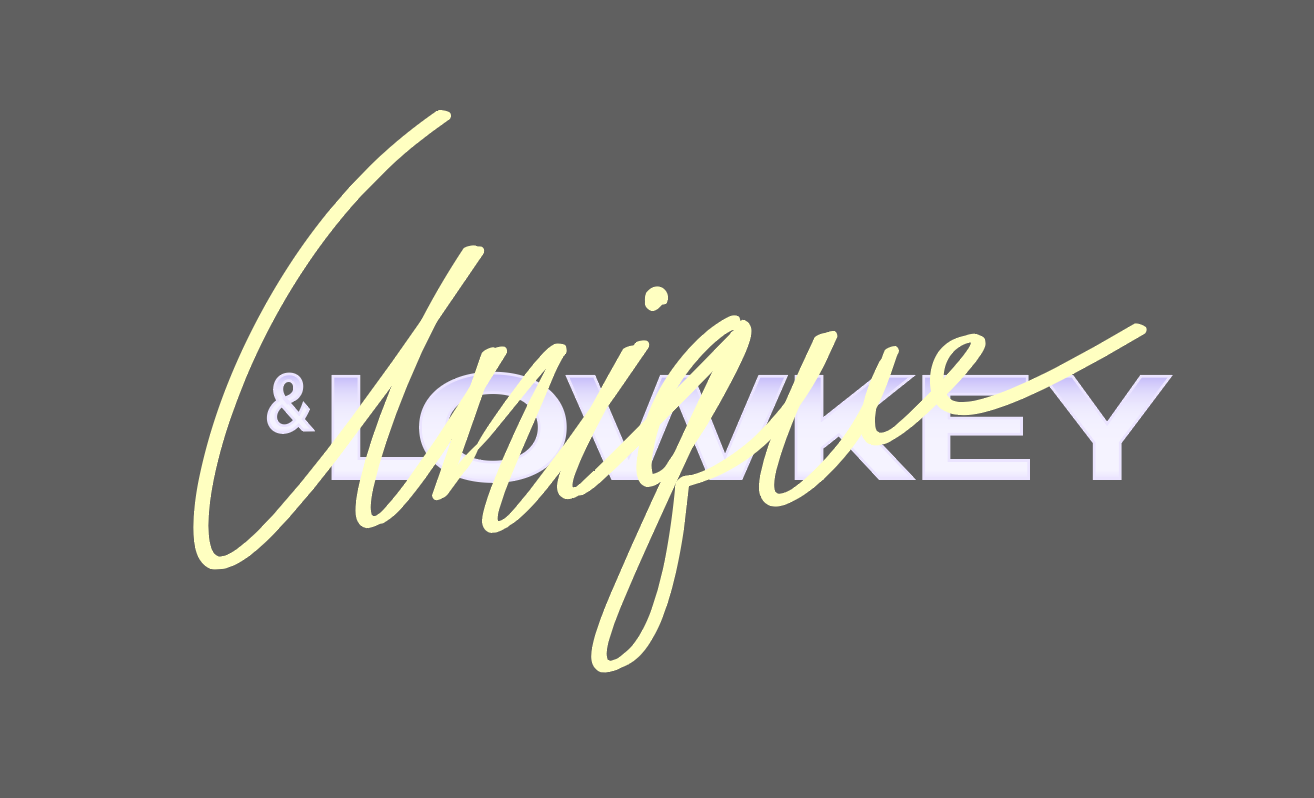 Another challenge with the title was the size of the flared U. I had to give the whole thing a frame to fit the U, which further enhanced the sharpie-d-on look. I also placed some bills and the car over the frame as well to create some more dimension.